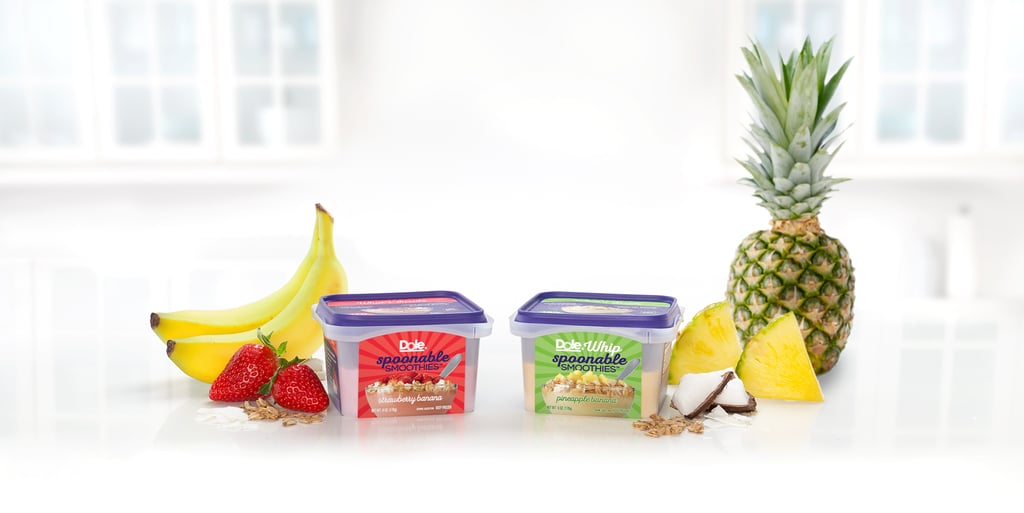 Dole is brightening up the freezer aisle. The food company recently announced new Spoonable Smoothies, one of which is basically a blended version of the beloved Dole Whip! Available for $4 each, the two flavor options as of right now are pineapple banana and strawberry banana, and both smoothie bowls come in at under 200 calories.
So what'll each one get you? The Dole Whip Spoonable Smoothies Pineapple Banana tastes like pineapple soft serve, and it's topped with coconut shavings, honey-oat granola, and actual pineapple. Meanwhile, the Dole Spoonable Smoothies Strawberry Banana is topped with toasted granola and strawberry pieces. The bowls are meant to be eaten after they've thawed out on the counter for 35-40 minutes, or in the microwave for 30 seconds.
It should come as no surprise that social media and the acai bowl trend inspired the new release. In a press statement, Dole director of marketing, Frozen, Erin Fasano said, "What began as a trend with açai bowls has translated into a broader smoothie bowl trend. We're seeing them pop up all over Instagram and Pinterest as consumers hunt for a delicious new take on fruit for breakfast." Get a closer look at the Spoonable Smoothies ahead before you start spotting them in grocery stores this Spring.
Source: Read Full Article