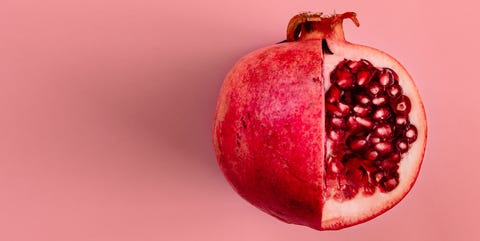 I'll admit it—come winter, I'm mostly in the mood for soups, stews, and chilis, not fruit salad. (Need to add some…ahem, insulation to keep me warm, right?)
But your bod's need for fresh fruits don't disappear once the warm weather does—especially since cold temps come with a side of cold and flu season. (Gotta squeeze in that vitamin C!) Make these seven delicious winter fruits a part of your meal prep on the reg.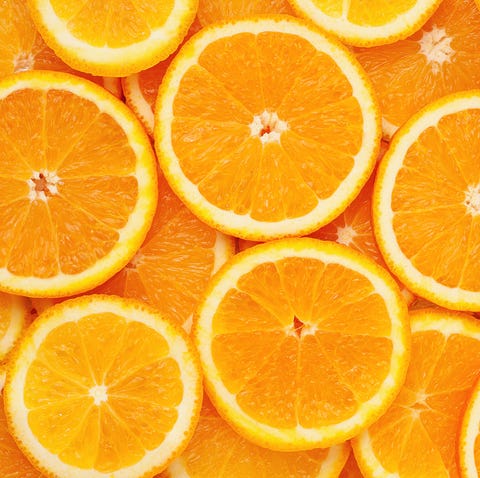 Getty ImagesMeXaHuK
Skip the OJ and go straight for whole oranges—you'll get way less sugar and more fiber per serving along with that crucial immunity-boosting vitamin C. "I like to pair an orange with some pistachios for a perfectly balanced and nutrient-dense snack," says Mia Zarlengo, R.D. A recent 15-year study published in The American Journal of Clinical Nutrition also found that those who regularly eat flavonoid-rich oranges are less likely to develop macular degeneration.
In season: December through May
Try it: Moroccan Olive and Orange Chicken
Per medium orange: 62 cal, 0 g fat (0 g sat), 15 g carbs, 12 g sugar, 0 mg sodium, 3 g fiber, 1 g protein.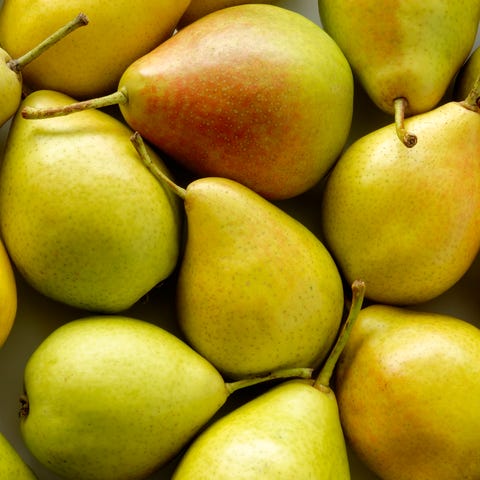 Getty Imagesfilonmar
It can be tempting to grab a can of pears year-round, but trust: Eating them fresh and in-season is worth the wait. The fall and winter fruit is a great source of fiber (even more than apples!), which keeps you regular, Zarlengo says.
In season: August through early spring (depending on variety)
Try it: Ricotta-Pear Flatbread Pizza
Per medium pear: 84 cal, 0 g fat (0 g sat), 23 g carbs, 14 g sugar, 1 mg sodium, 5 g fiber, 0 g protein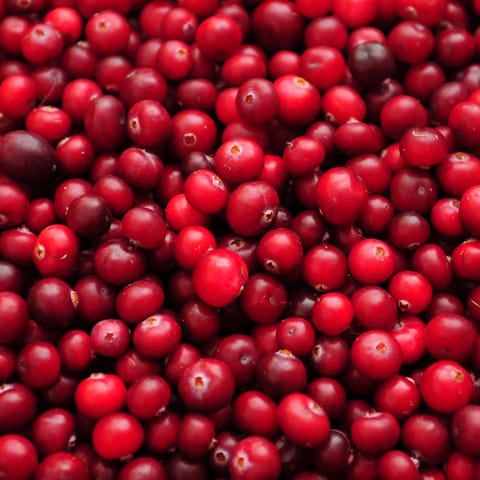 Getty ImagesRadistka_cat
Cranberries probably can't help with your UTI (sorry!), but a review in the journal Advances in Nutrition links cranberry consumption to tons of health benefits, including lower cholesterol levels and a reduced risk of coronary disease, diabetes, and inflammation. (Not too shabby for this humble Thanksgiving side.)
In season: October through December
Try it: Cranberry Turnovers
Per 1-cup serving: 46 cal, 0 g fat (0 g sat), 12 g carbs, 4 g sugar, 2 mg sodium, 4 g fiber, 0 g protein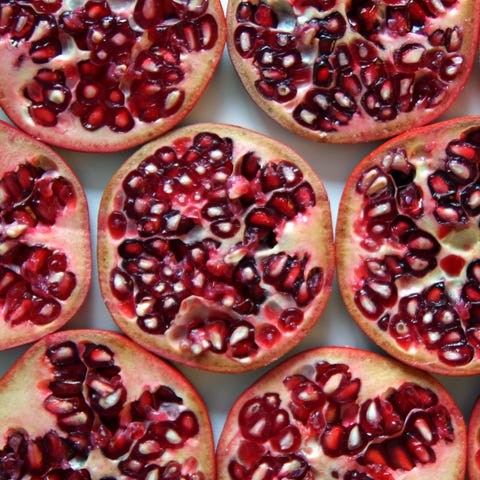 Getty Imagesundefined undefined
Pomegranates provide a healthy dose of antioxidants, which can protect your bod from free-radical damage that's linked to signs of aging and disease, Zarlengo says. The winter fruit is also high in fiber and potassium. And they taste amazing whether you're enjoying the juice or the arils (the edible seeds inside the fruit).
In season: October through January (according to the Pomegranate Council)
Try it: Spiced Chicken Tacos With Avocado And Pomegranate Salsa
Per ½-cup serving: 72 cal, 1 g fat (0 g sat), 16 g carbs, 12 g sugar, 3 mg sodium, 4 g fiber, 1 g protein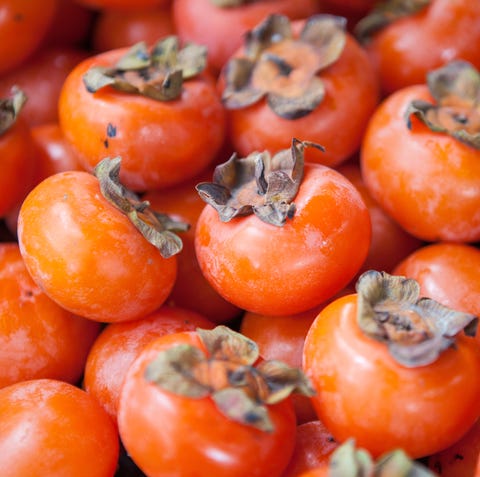 Getty Imagesbeijingstory
These delicious sugary-sweet winter fruits are "packed with a lot of different vitamins and minerals for a multitude of health benefits," says Zarlengo. Specifically, a review from the journal Advances in Horticultural Science says persimmons have a high level of antioxidants that may help reduce the risk of cardiovascular disease (although more research is needed on that front).
In season: October through January or February (per the Los Angeles Times)
Try it: Persimmon Crème Brûlée
Per medium persimmon: 118 cal, 0 g fat (0 g sat), 31 g carbs, 21 g sugar, 2 mg sodium, 6 g fiber, 1 g protein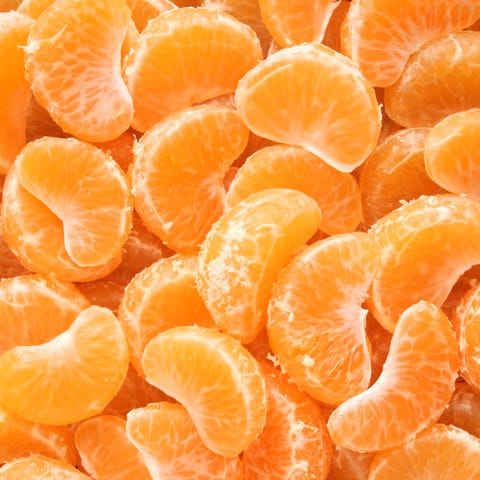 Getty ImagesFotografiaBasica
I love a good orange or grapefruit for its ability to wake me right up, but they're not exactly portable—which is so key during that morning rush. "Clementines have the same benefits as oranges," says Zarlengo (read: vitamin C) "and these small fruits make a perfect grab-and-go snack."
In season: November through February (per Cuties Citrus)
Try it: Chocolate Cuties
Per medium clementine: 35 cal, 0 g fat (0 g sat), 9 g carbs, 7 g sugar, 1 mg sodium, 1 g fiber, 1 g protein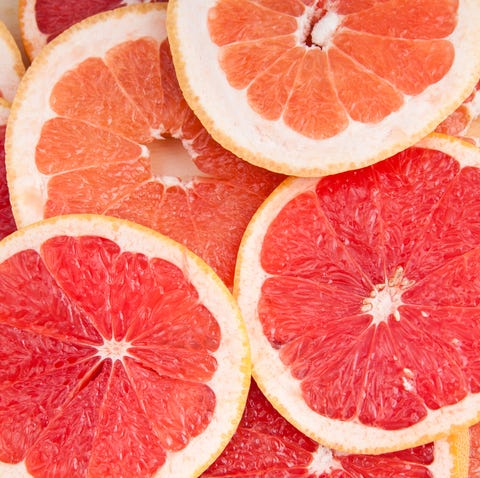 Getty Imagesvirusowy
Grapefruits are high in nutrients like vitamin A and C, the antioxidant lycopene, and fiber—making it a great citrus alternative to oranges when you're in the mood. But check with your doctor about eating them if you're on antibiotics or another prescription med, as a compound in grapefruits has been known to interfere with certain drugs.
In season: January through May (according to the Florida Department of Citrus)
Try it: Grapefruit Mimosas
Per whole fruit: 103 cal, 0.3 g fat (0 g sat), 26 g carbs, 19 g sugar, 0 mg sodium, 4 g fiber, 2 g protein
Source: Read Full Article