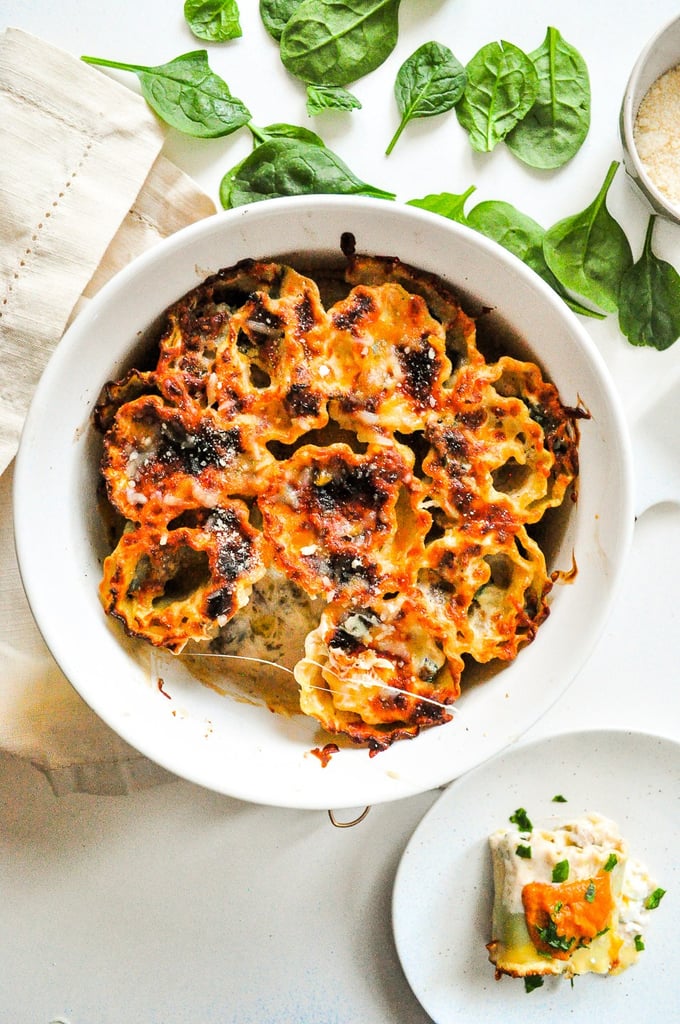 Prepare to Blow Everyone's Minds This Thanksgiving With These Lasagna Roll-Ups

Tired of the traditional Thanksgiving dinner? OK, probably not, because I don't know about you, but there's only one day out of the year where I can have all the turkey, gravy, green beans, and pumpkin pie I want. It's not likely that I'll be getting sick of these dishes any time soon, but I still like to add something new into the mix every now and then. Without straying too far from Fall flavors, I took one of my favorite simple and quick family recipes for lasagna and turned it into a perfect addition to a holiday feast.
Picture garlicky greens, buttery mushrooms, spiced Italian sausage, and creamy ricotta all nestled into a pillow of pasta. Are you hungry yet? We didn't forget the star of this dish, butternut squash, because it wouldn't be a Fall-inspired recipe without the sweet staple. If you're ready to introduce your family and friends to something new that will blow their minds this season, follow along!
Source: Read Full Article