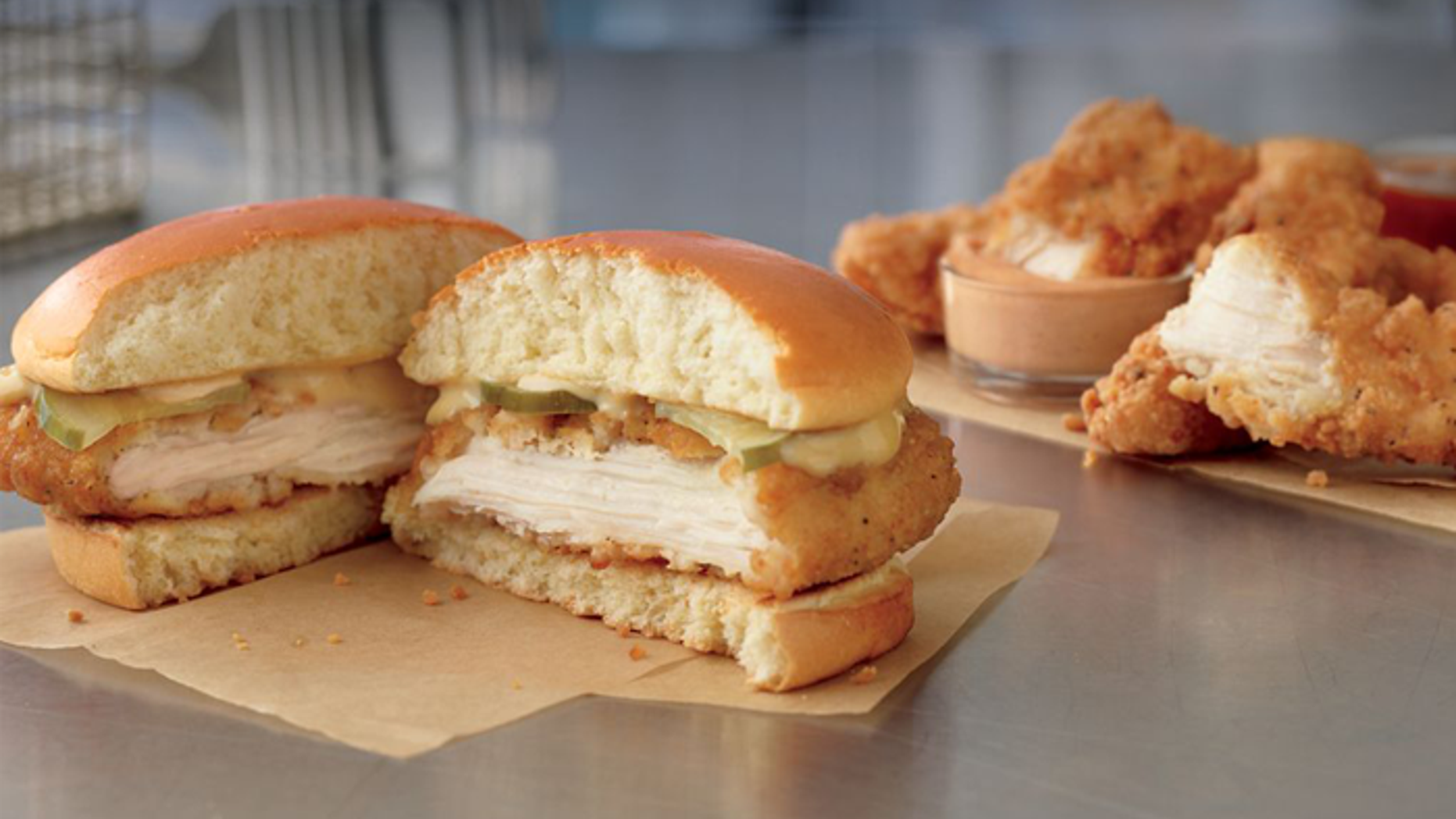 The two items — an Ultimate Chicken Sandwich and Ultimate Chicken Tenders — are said to deliver "the ultimate chicken experience," per a McDonald's press release.
(McDonald's)
McDonald's is testing a new concept at restaurants in Washington state: cooking its chicken.
More specifically, McDonald's has confirmed that more than 160 restaurants in Western Washington are experimenting with the chain's new "Ultimate Chicken" menu items, which, unlike its other chicken offerings, will be prepared to order.
BE STILL, MY HEART: THE MCRIB IS BACK
The all-white-meat offerings — an Ultimate Chicken Sandwich and Ultimate Chicken Tenders, the latter of which also comes in a Sweet 'N Spicy Honey BBQ version — are currently being made to order in McDonald's kitchens and served "hot and tender, delivering the ultimate chicken experience," per a press release issued Monday.
"Our made-to-order Ultimate Chicken Sandwich and Ultimate Chicken Tenders reflect McDonald's commitment to respond to customers' desires for more chicken offerings, higher quality, and distinct, delicious flavors," said Linda VanGosen, McDonald's vice president of menu innovation.
"We look forward to hearing our customers' response to our hot, made-to-order chicken offerings," added Shari Nixon, a franchise owner in Chehalis, Wash., and the president of McDonald's Western Washington Co-Op, per the release.
THIS STATE HAS THE MOST MCDONALD'S RESTAURANTS IN THE COUNTRY
The fast-food chain's latest announcement comes amid its push toward further "menu innovations," including the company's March announcement that its Quarter Pounders and Signature Crafted Recipe burgers would be made-to-order with fresh beef patties.
McDonald's is also debuting its "Triple Breakfast Stacks" sandwiches — with triple the meat and double the cheese of its traditional breakfast sandwiches — on Nov. 1. The chain cites the items as the first "innovations" to its breakfast menu in five years.
FOLLOW US ON FACEBOOK FOR MORE FOX LIFESTYLE NEWS
McDonald's did not confirm if or when the new Ultimate Chicken items would be available on menus nationwide, should they prove successful.
Source: Read Full Article