It's well-known that J Balvin enjoys a good partnership, considering that the reggaeton superstar has partnered with the likes of Takashi Murakami, Jordan Brand and even Deepak Chopra in recent months. The singer's latest joint effort might be his biggest to date, however, as Balvin links with McDonald's for the fast food chain's latest artist menu collaboration.
"I've been a fan of McDonald's since I was a kid," Balvin told HYPEBEAST from his home in Medellín. "When I was a kid growing up [in Colombia,] we didn't have McDonald's until later so when I visited the United States it was like always like 'First thing, we gotta go to McDonald's,' and I'd get my usual Big Mac, Oreo McFlurry and medium french fries. I've always gotten the same thing since I was a kid — no pickles, though."
Looking to uphold the relevance of Travis Scott's high-profile menu, McDonald's recruited Balvin to give his personal spin to their signature servings. As Balvin mentioned, his menu includes a Big Mac sandwich — free of pickles — medium-size french fries with a serving of ketchup and an Oreo McFlurry for dessert. Appropriately, each of these treats was realized with precious stones on an Upscale Vandal-designed necklace that Balvin wore during HYPEBEAST's video interview.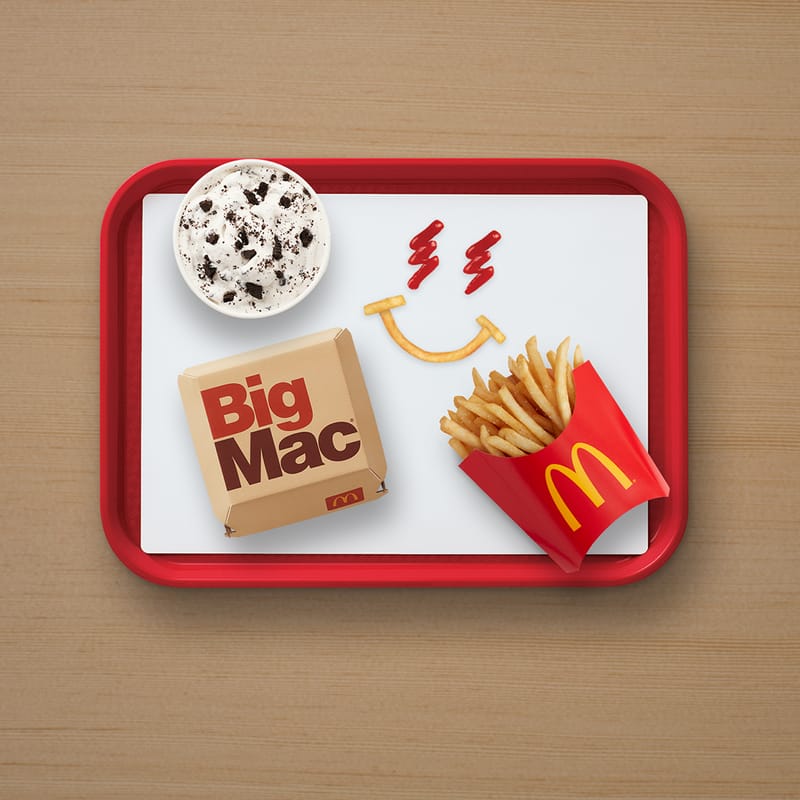 "When McDonald's called me up to ask about this collaboration, I immediately said yes," recalled Balvin. "It was a huge part of my childhood and my day-to-day. McDonald's is just part of the culture, you know? I grew up with it and I'm proud to be the first Latino to have [an exclusive menu]. It's really cool to represent a lot of 'firsts' for my people, like my Jordan collab, the Super Bowl show. I mean, it's even Hispanic Heritage Month so the timing is [right]."
The "UN DÍA" singer explained that, like Scott, the J Balvin meal will be accompanied by an expansive merch rollout. It's important to realize, Balvin stressed, that this McDonald's meal is as much a passion project for him as his signature sneakers and Architectural Digest feature. "Everyone I connect with is someone I [look up to and] it's a huge opportunity for me to design and create."
Grab a J Balvin McDonald's meal while they last from October 5 to November 1. Like the Scott meal, savvy customers can snag a bargain when ordering on the McDonald's app, which will score them the Oreo McFlurry for free.
For toting your hot (and cold) meal, you may seek a specialized container — look no further than McDonald's own delivery box.
Source: Read Full Article