I'm Hannah, and I love hosting summer get-togethers. I'm always looking for great new party foods to serve and boozy recipes to try.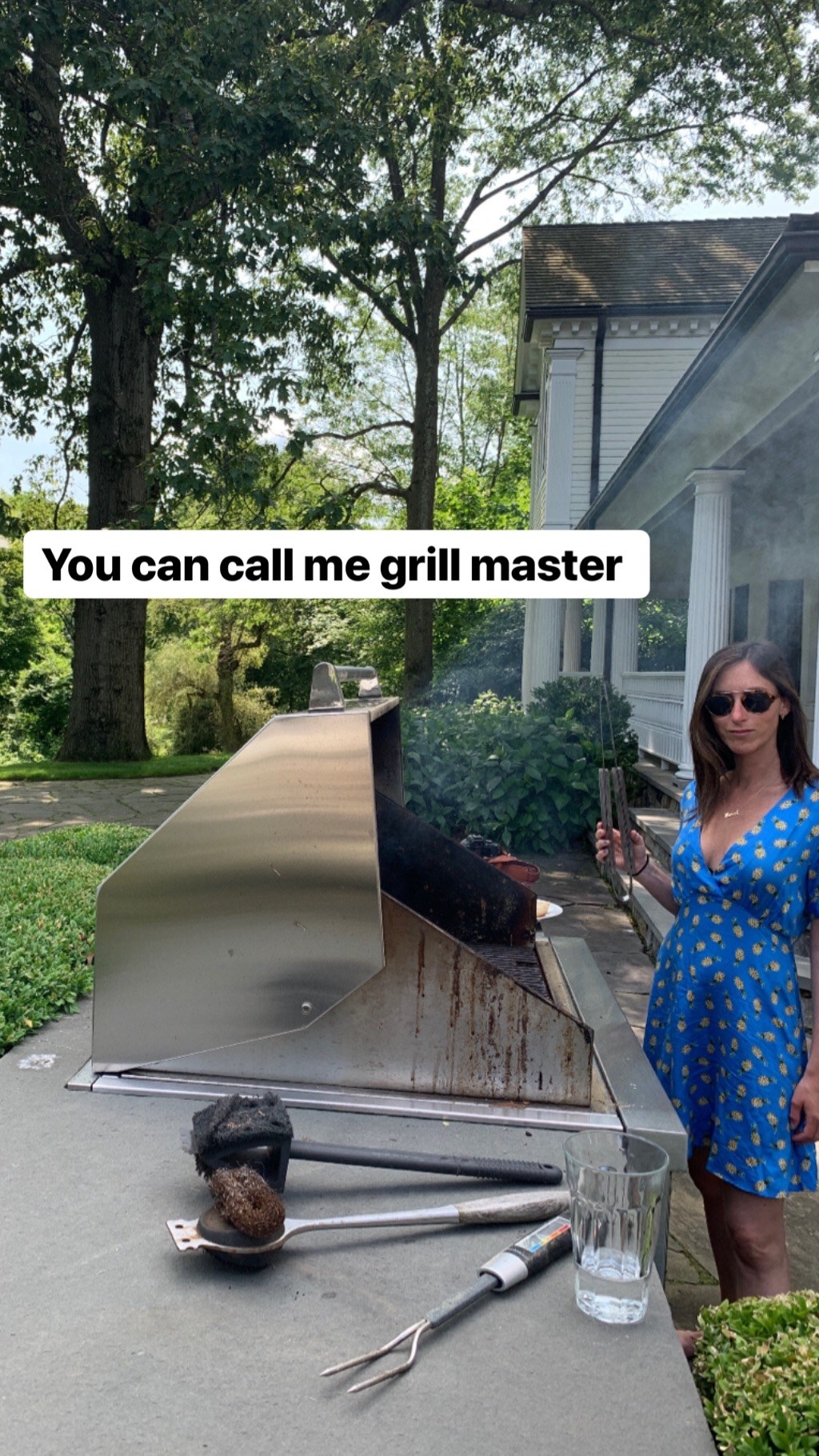 You might remember a few boozy hacks I tested last summer such as Sangria Jell-O shots and two-ingredient wine slushies.
So this year, I wanted to try out some more summer entertaining hacks I found all over the internet, from grilling tricks to new ways to serve alcohol.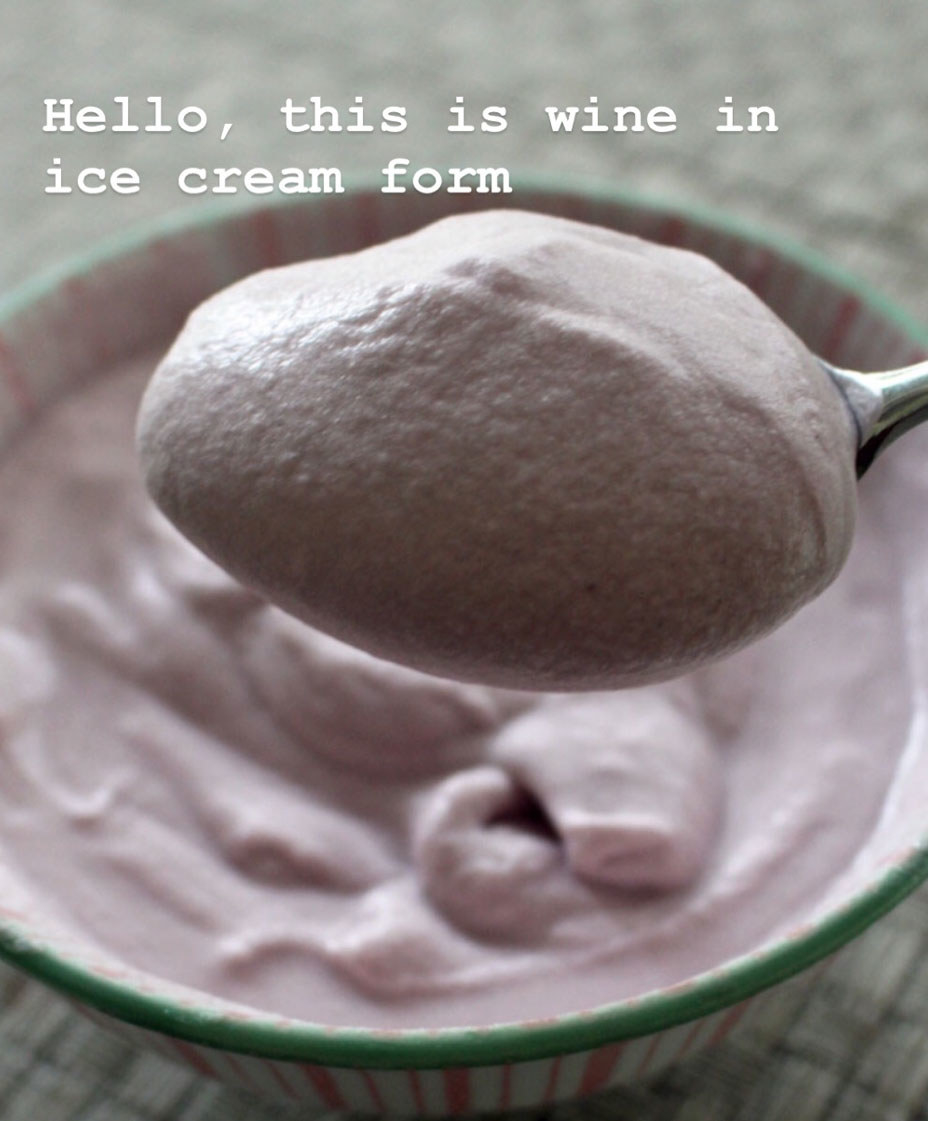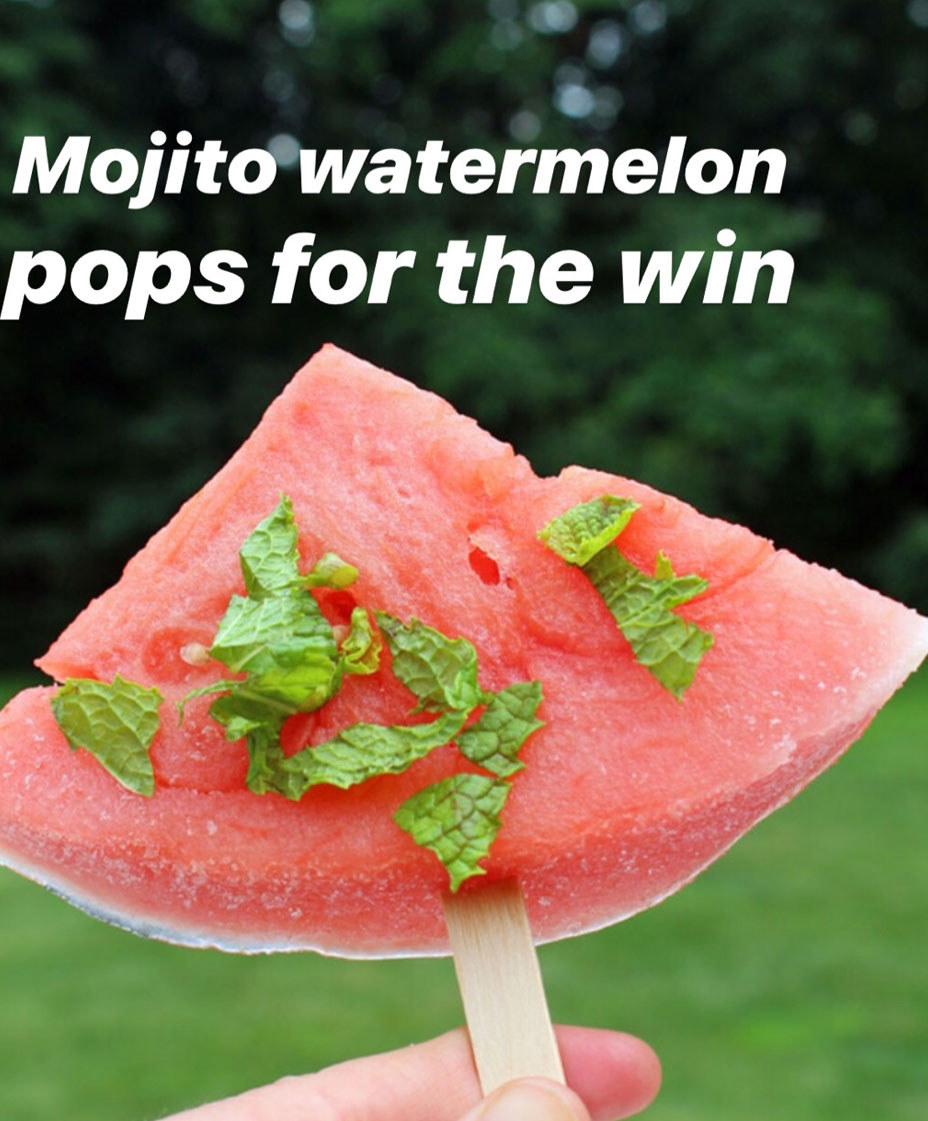 So I rounded up 11 interesting summer party hacks and put them to the test. Read on to hear about what worked…and what I definitely wouldn't try again.
1.
Turn a crowd favorite summery drink — the Negroni — into boozy gummy bears.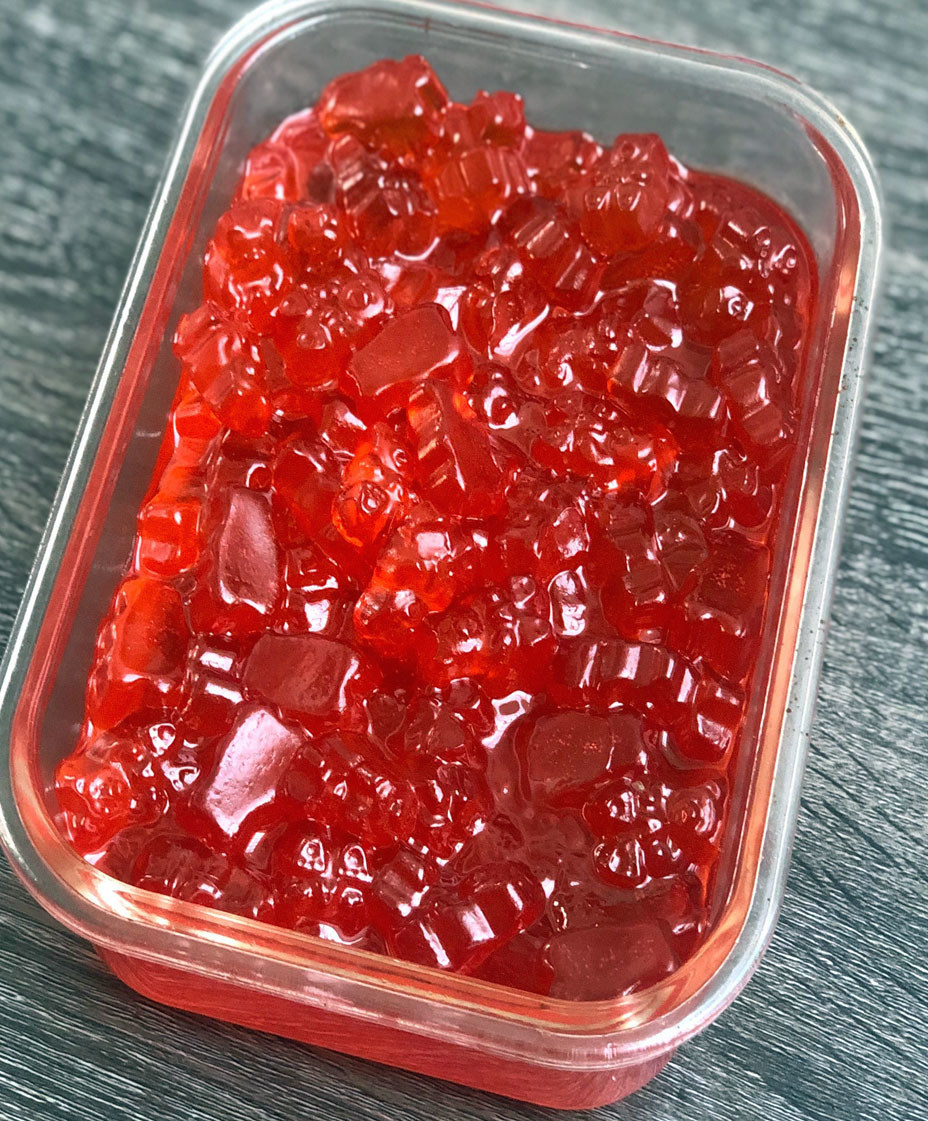 Is it just me, or is everyone drinking negronis this time of year? This humble Italian cocktail just reminds me of summer and transports me to some trattoria in Florence. I saw a recipe for negroni gummy bears online, and had to give them a try. After all, drunken gummies are such an easy and fun boozy snack to serve at parties.
What you'll need: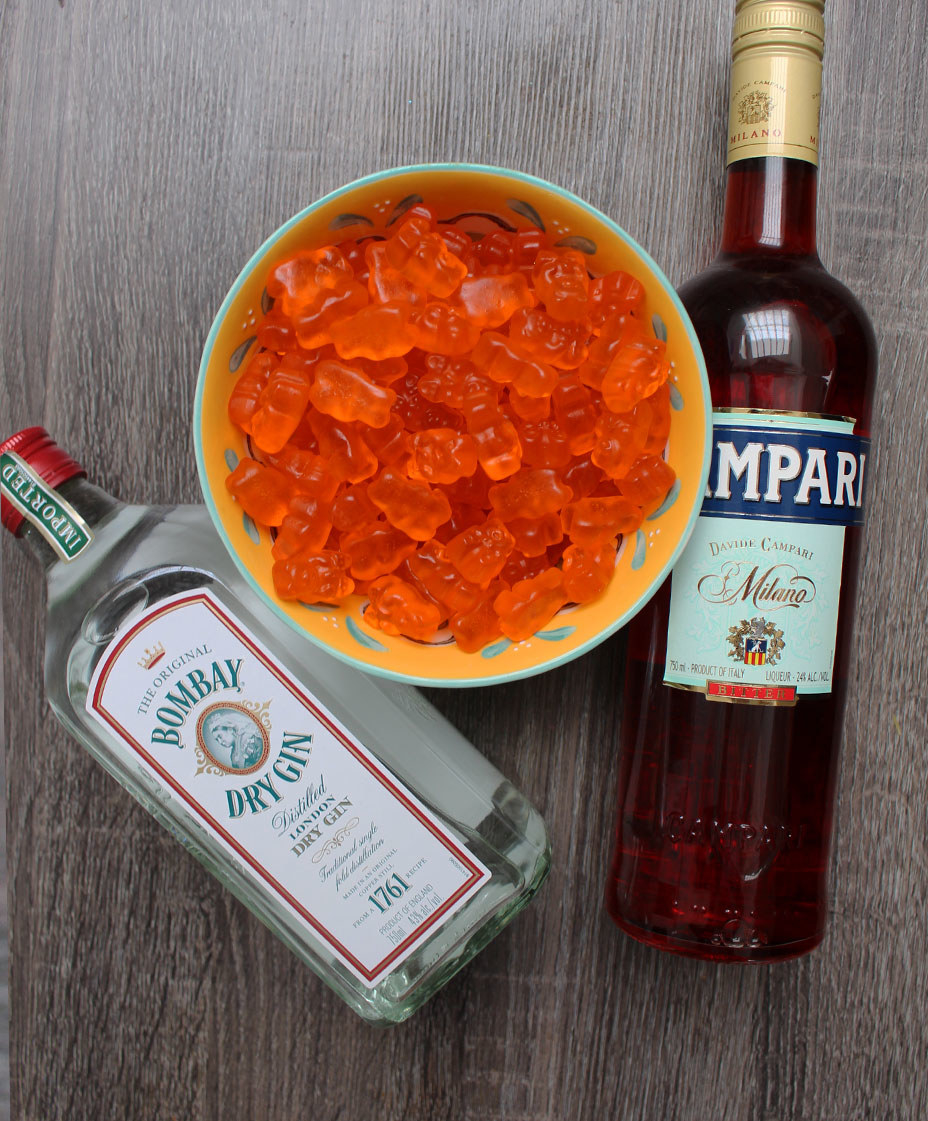 Orange flavored gummy bears (I bought a big bag on Amazon), gin, and campari. If you're a negroni perfectionist, you can also add sweet vermouth.
How to make them: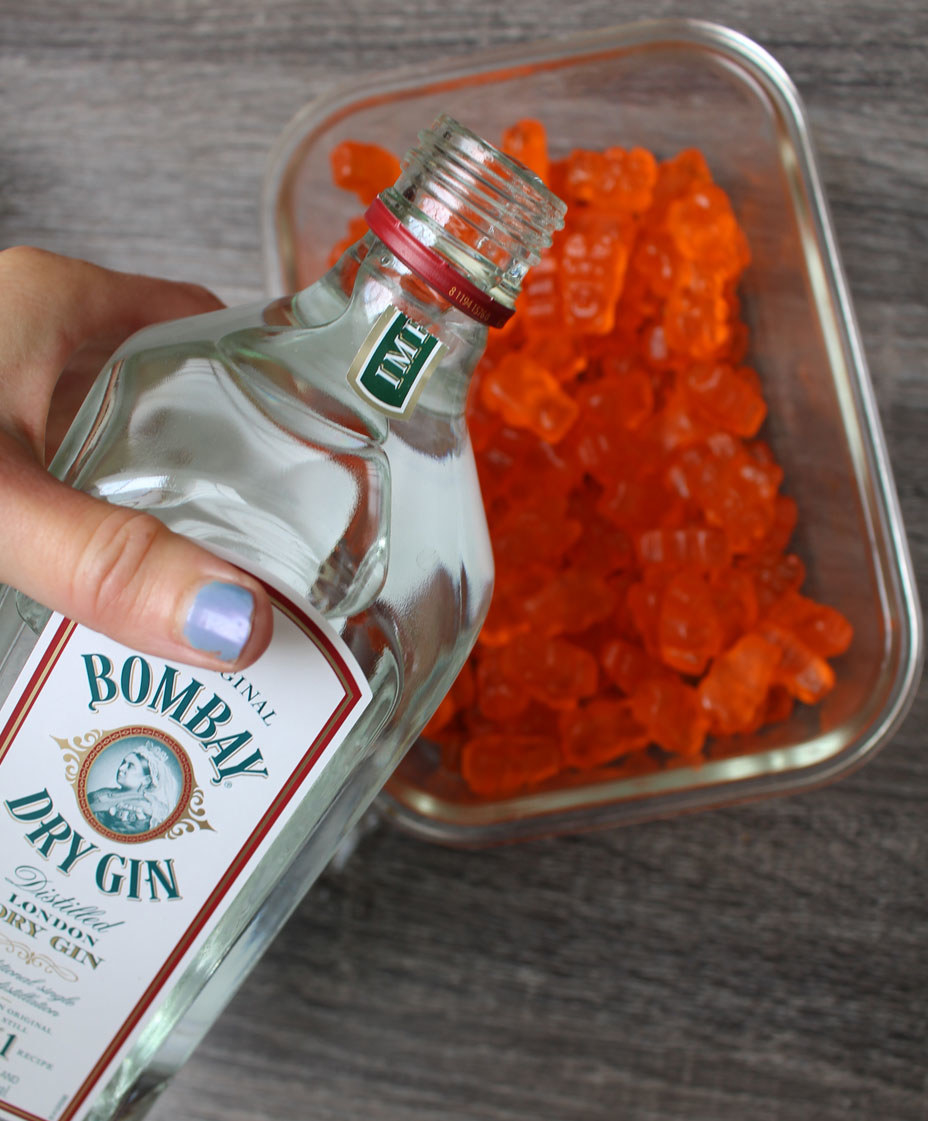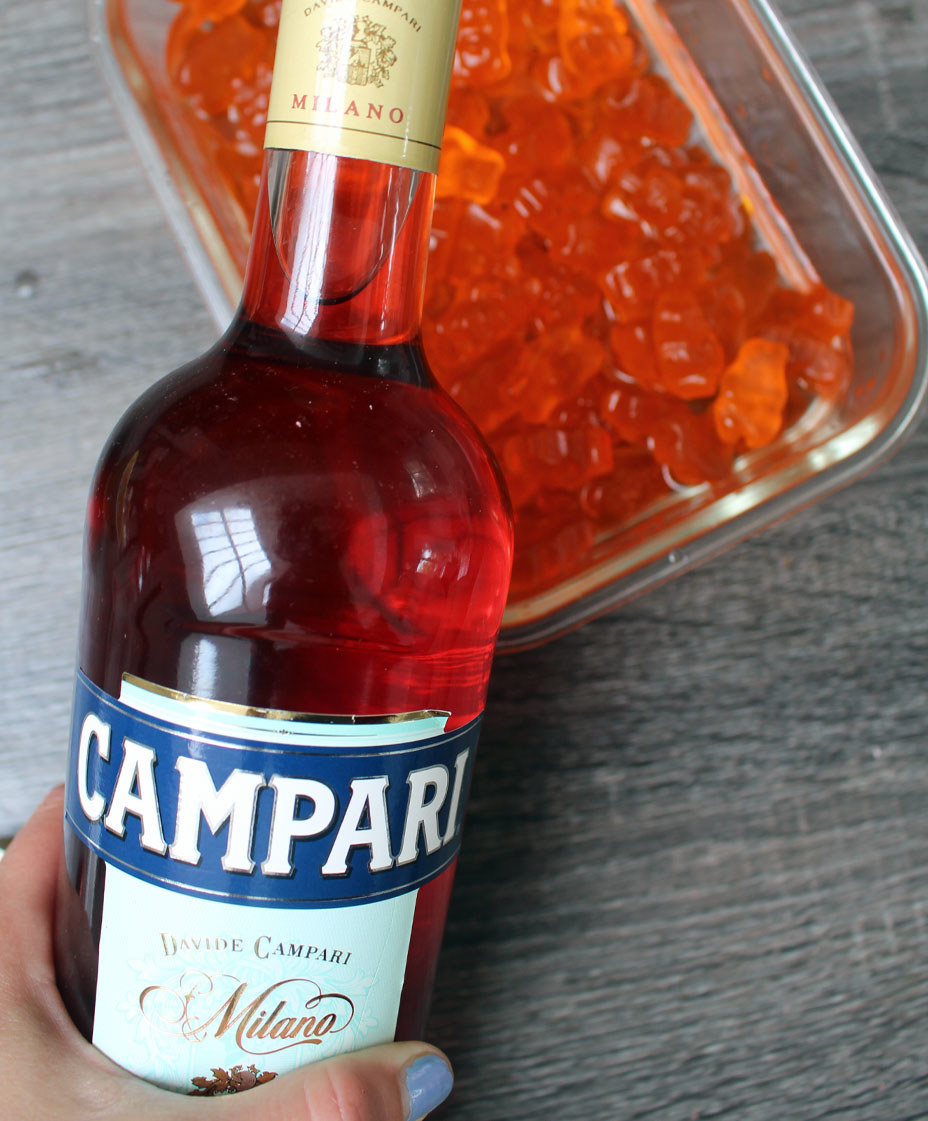 Place the gummy bears in a large bowl or baking dish. Cover them in equal parts gin and campari (and vermouth, if using) until the gummies are fully submerged in the liquid. You can refrigerate the bears if you want, or you can just leave them out at room temperature uncovered.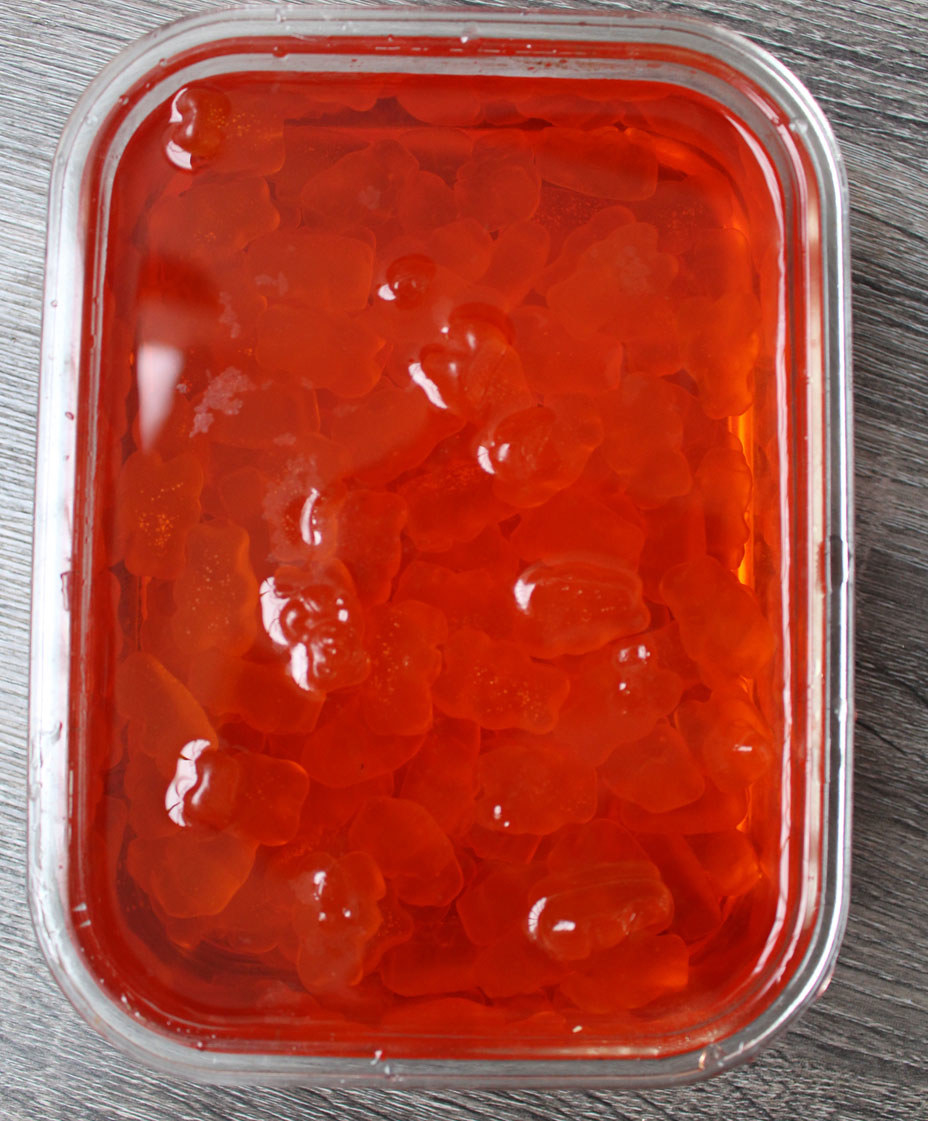 After about four hours, you'll notice that the bears have started to get very drunk (in other words, they've swelled up full of alcohol). You can let the bears soak for a few days.
The result: ????/?????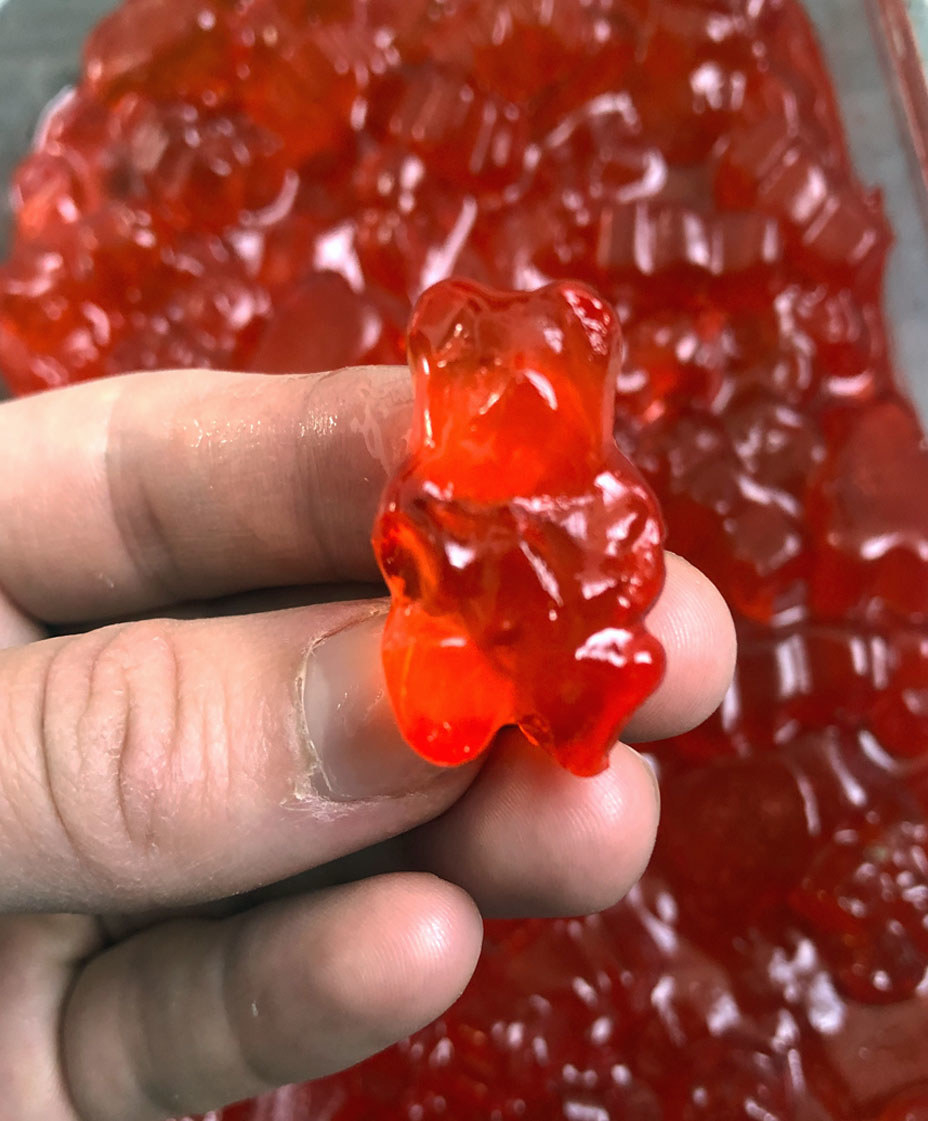 I've made boozy gummy bears several times, and I always find they turn out best when you don't refrigerate them. Letting the bears soak in the fridge can cause them to stick together. I found the negroni bears tasted best after about six hours of sitting at room temperature. At this point they were super plump and still firm. The bears that soaked in the negroni mixture overnight tasted a bit mushy. If you're a negroni person, you'll look this sweet, bitter, and boozy gummies.
2.
Spiralize hot dogs before grilling them for a perfectly even cook and slight char.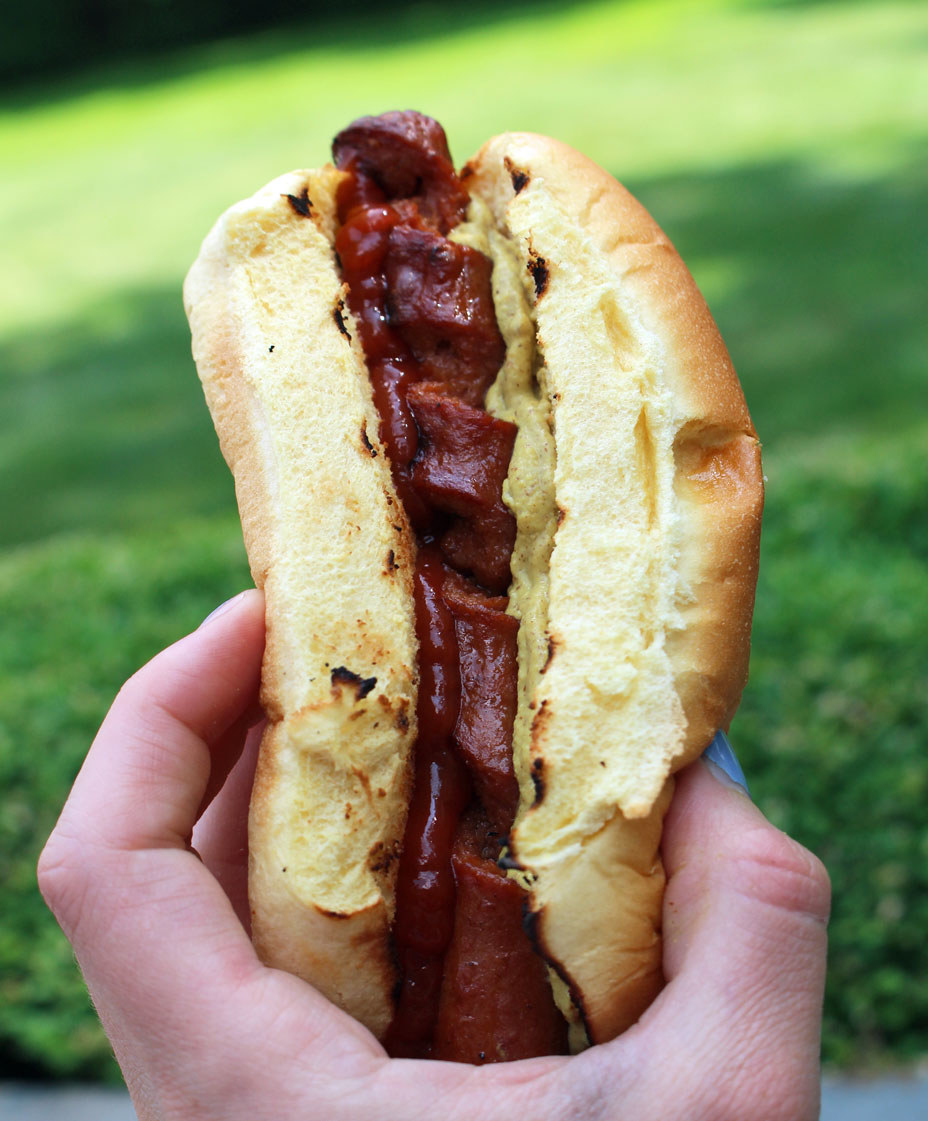 Spiralized hot dogs are sort of a summer Instagram sensation. I've been seeing them everywhere, yet I've never tried this creative twist on the basic hot dog before. So I followed this video from Chowhound and decided to mix up my usual barbecue routine with some spiralized dogs.
What you'll need: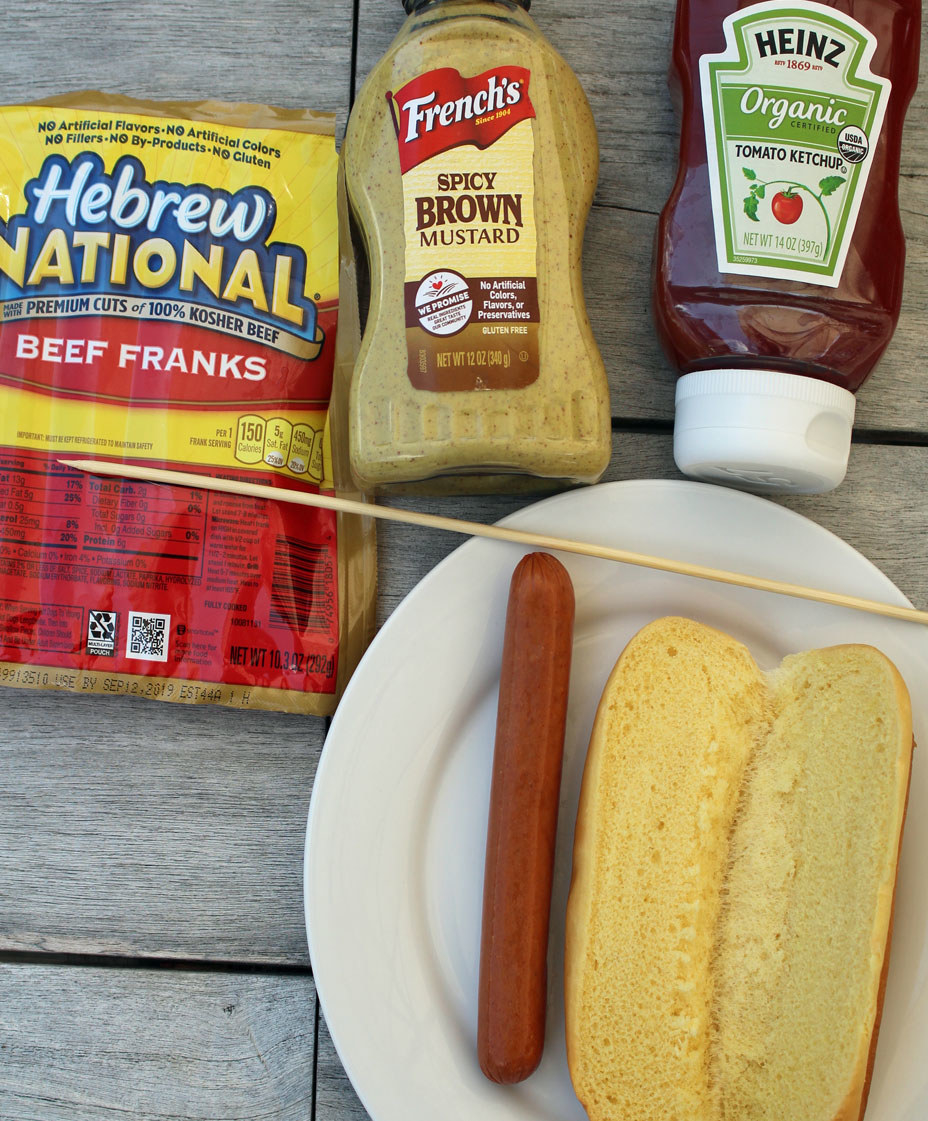 Hot dogs, a wooden skewer, a pairing knife, and buns, plus your go-to hot dog condiments.
How to make it: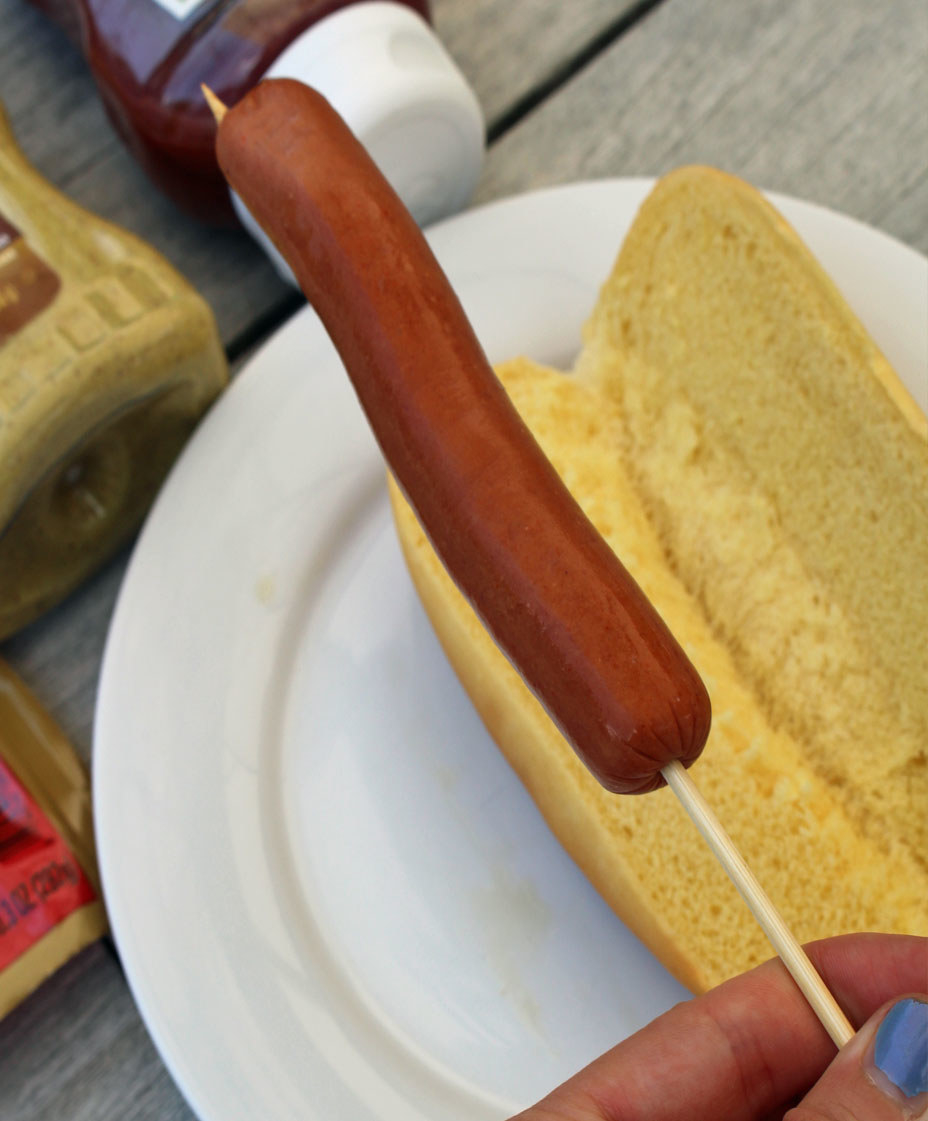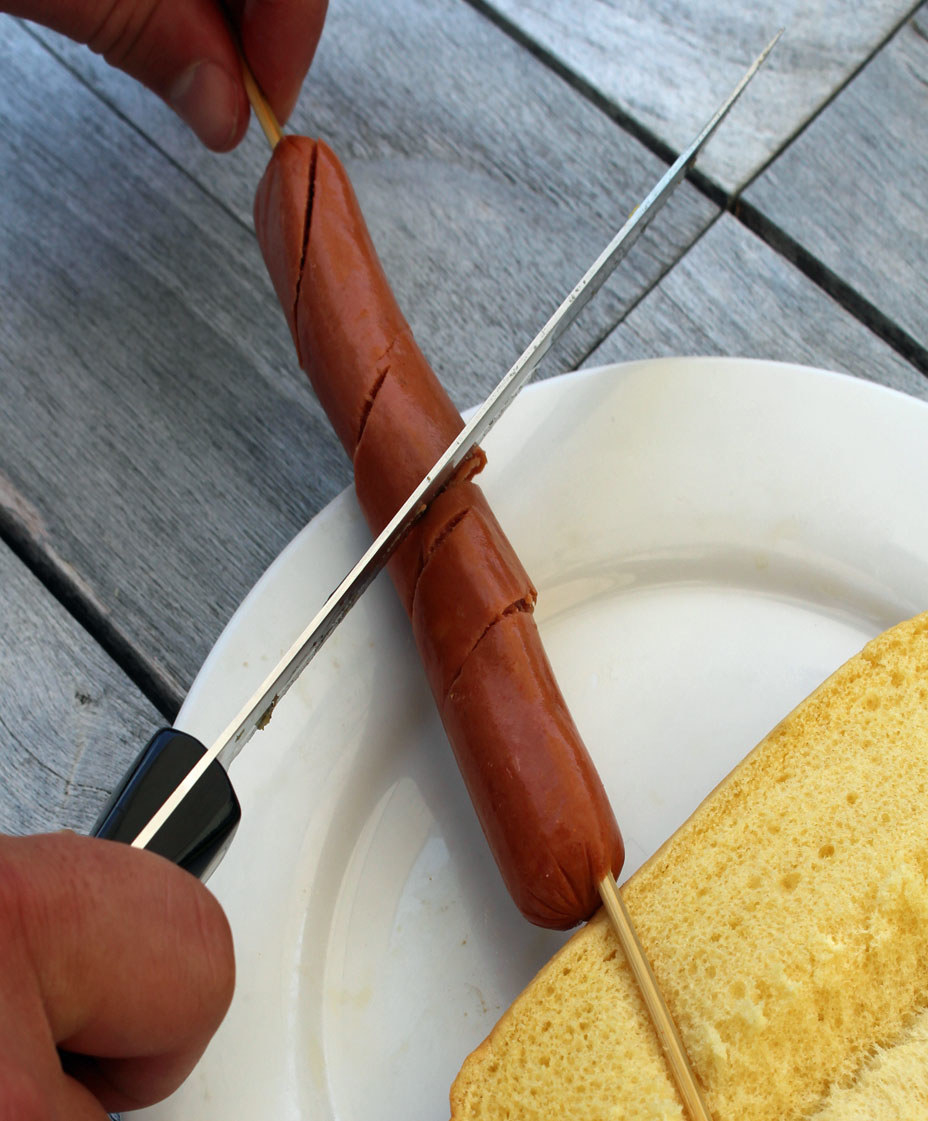 Take a wooden skewer and stick it through the center of the hot dog, lengthwise. Then, take your pairing knife and cut into the hot dog at a slight angle until you hit the skewer. Turn the hot dog and continue cutting small slits until you reach the other end. When you pull the skewer out, your hot dog will be spiralized!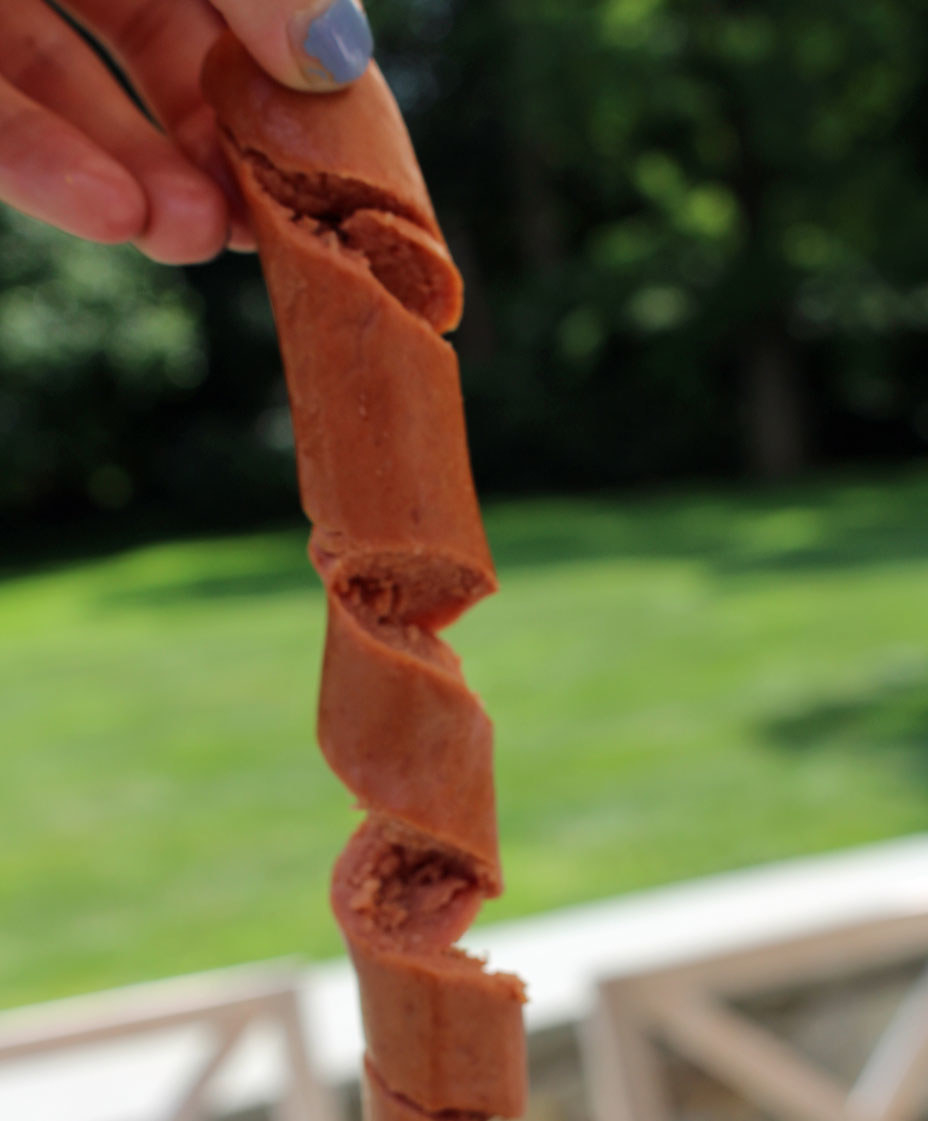 Then, grill the hot dog as you would normally, turning it over several times so that the whole surface gets a nice char.
The results: ????/?????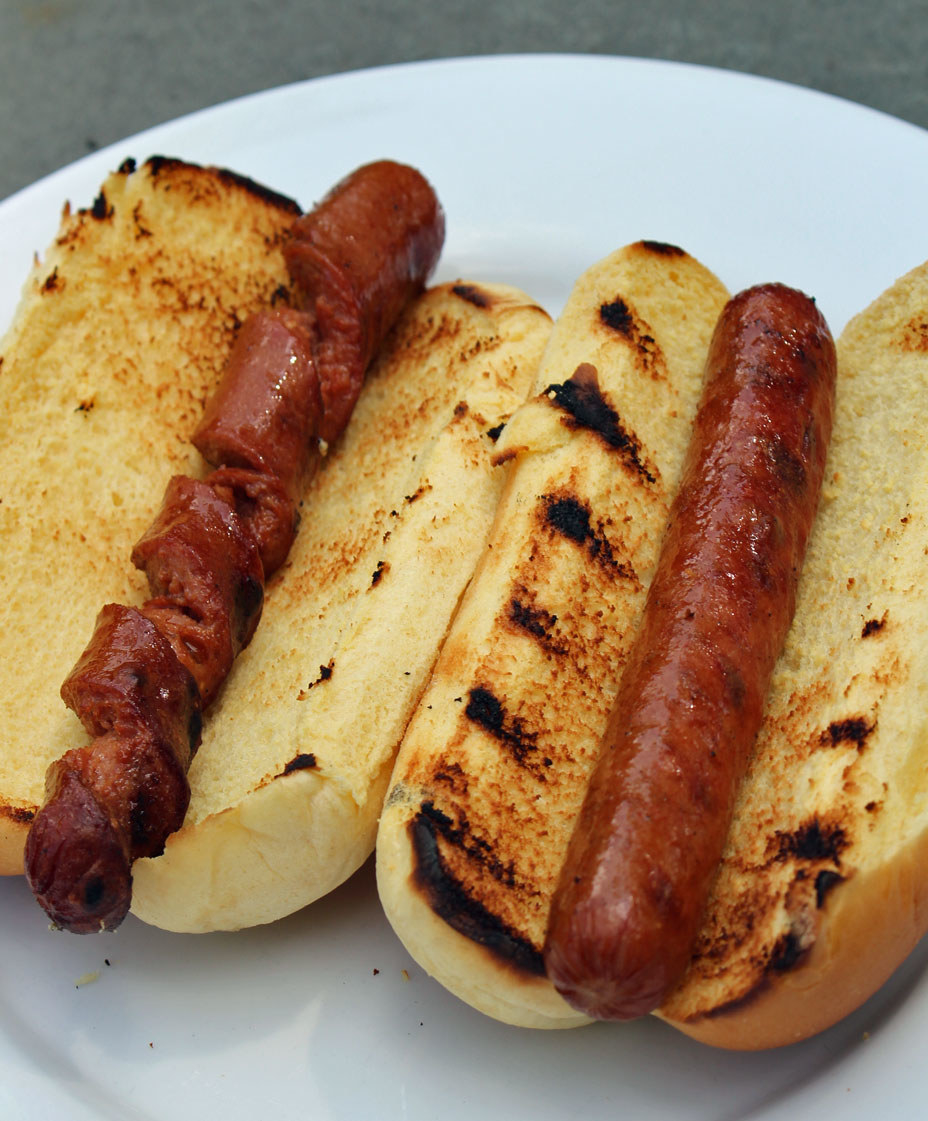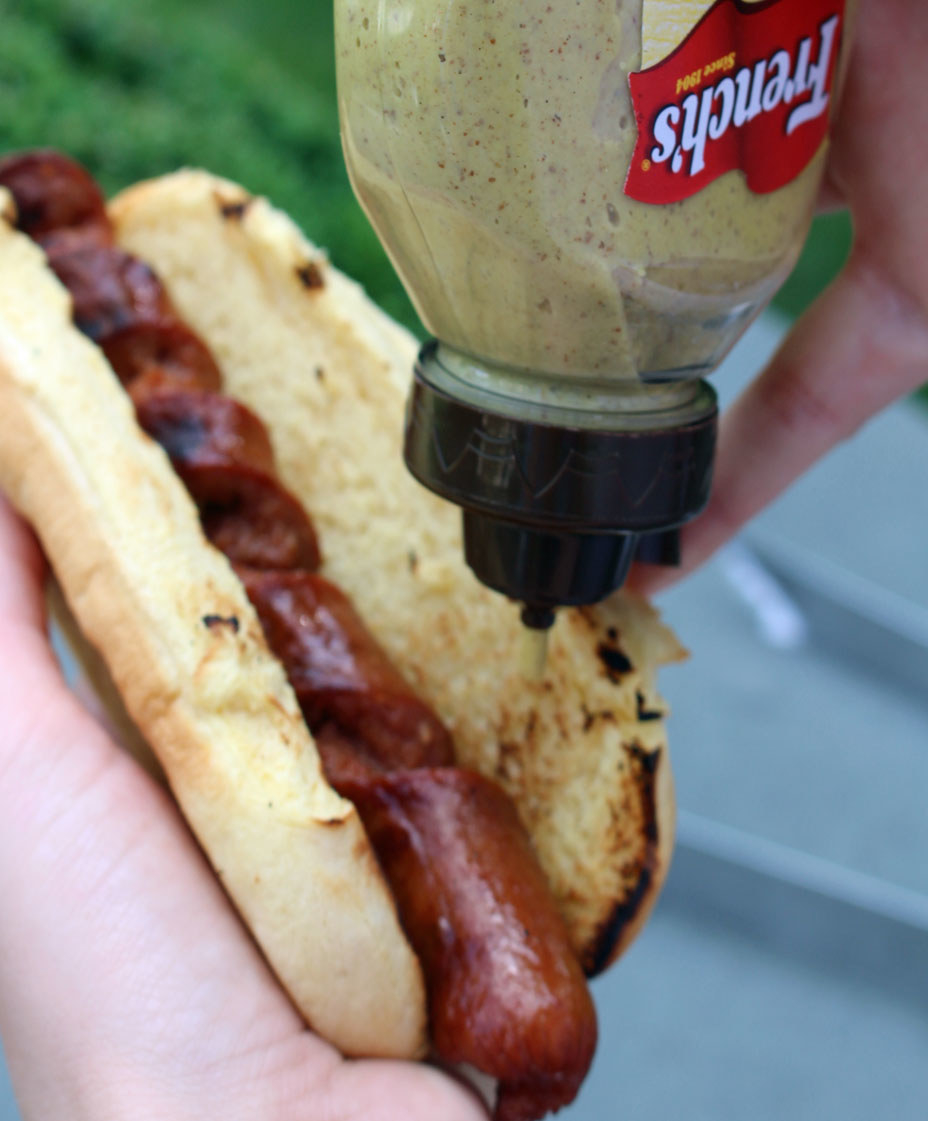 I made a few spiralized hot dogs along side some traditional hot dogs and served them to my family to see which cooking method everyone preferred. TBH, the results were divided. Personally, I was team spiralized hot dog: This version got slightly crispier and crunchier on the outside because more surface area touches the grill while cooking. Also the ridges in the spiralized hot dog served as perfect little indents for the condiments. For something unique and a bit different, by all means try the spiralized hot dogs, but don't expect a very noticeable difference in taste.
3.
Make tropical piña coladas with just three ingredients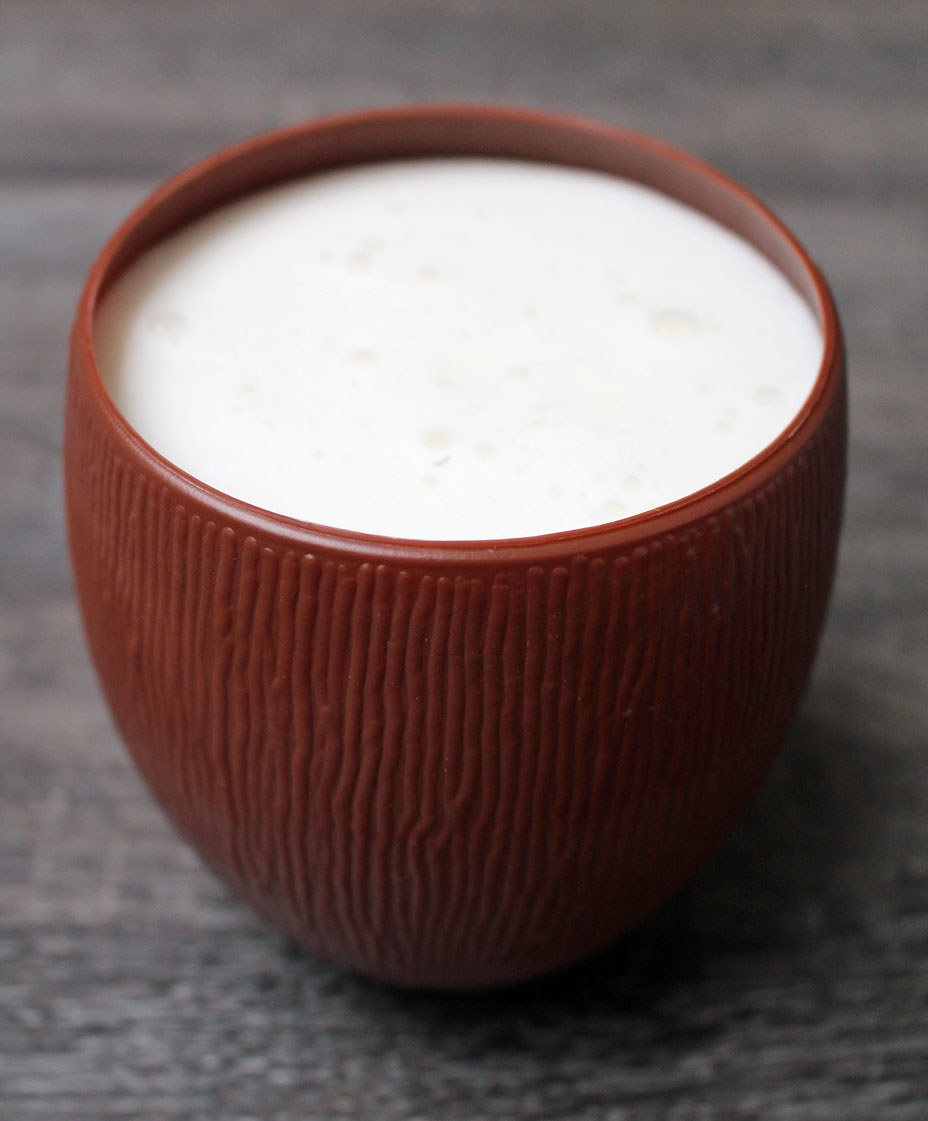 You can never have too many easy cocktails on your hands, especially something so quintessentially summery like a piña colada. I was hoping this three-ingredient piña colada would be as delicious as it looked. If so, it would be a crowd-pleaser to serve at summer barbecues and rooftop gatherings all summer long.
What you'll need:
Coconut milk, pineapple chunks (either fresh or frozen), and white rum. You'll also need ice and a blender.
How to make it: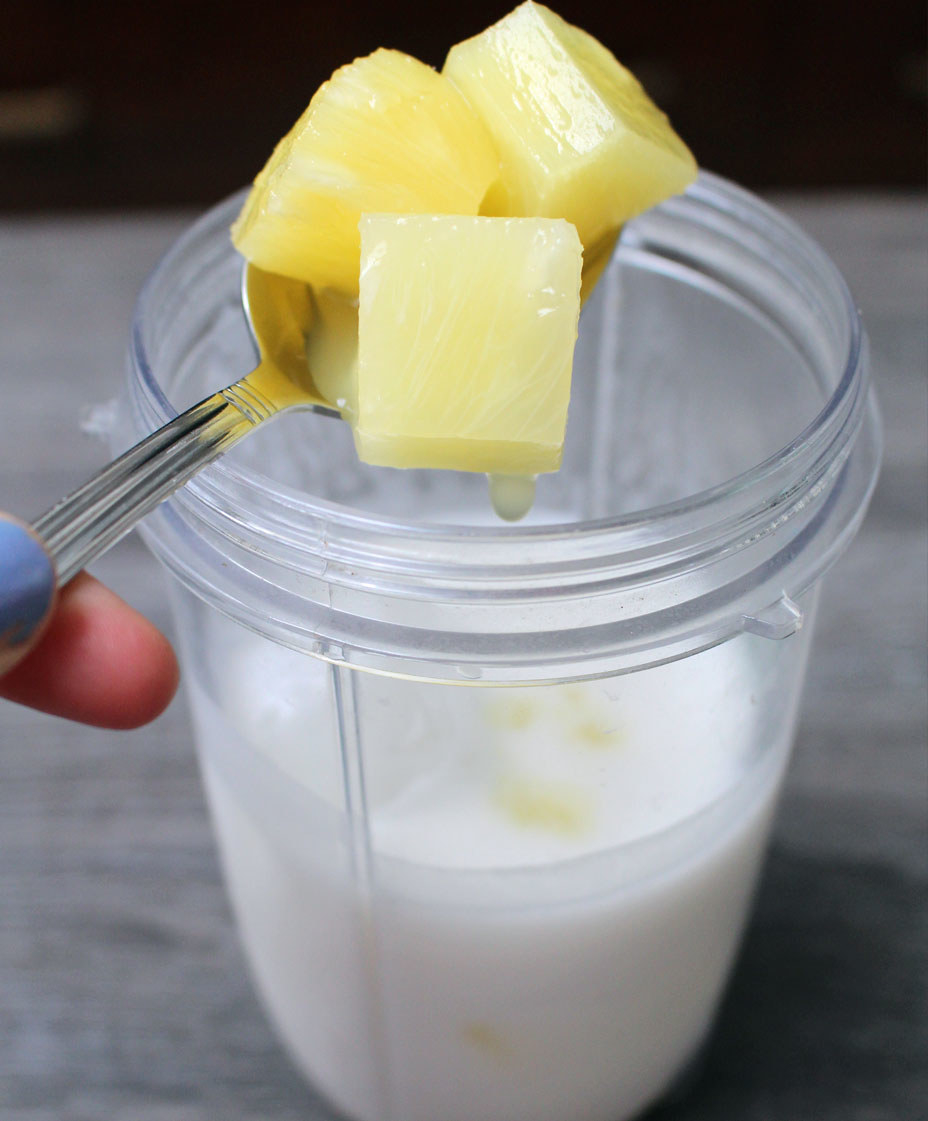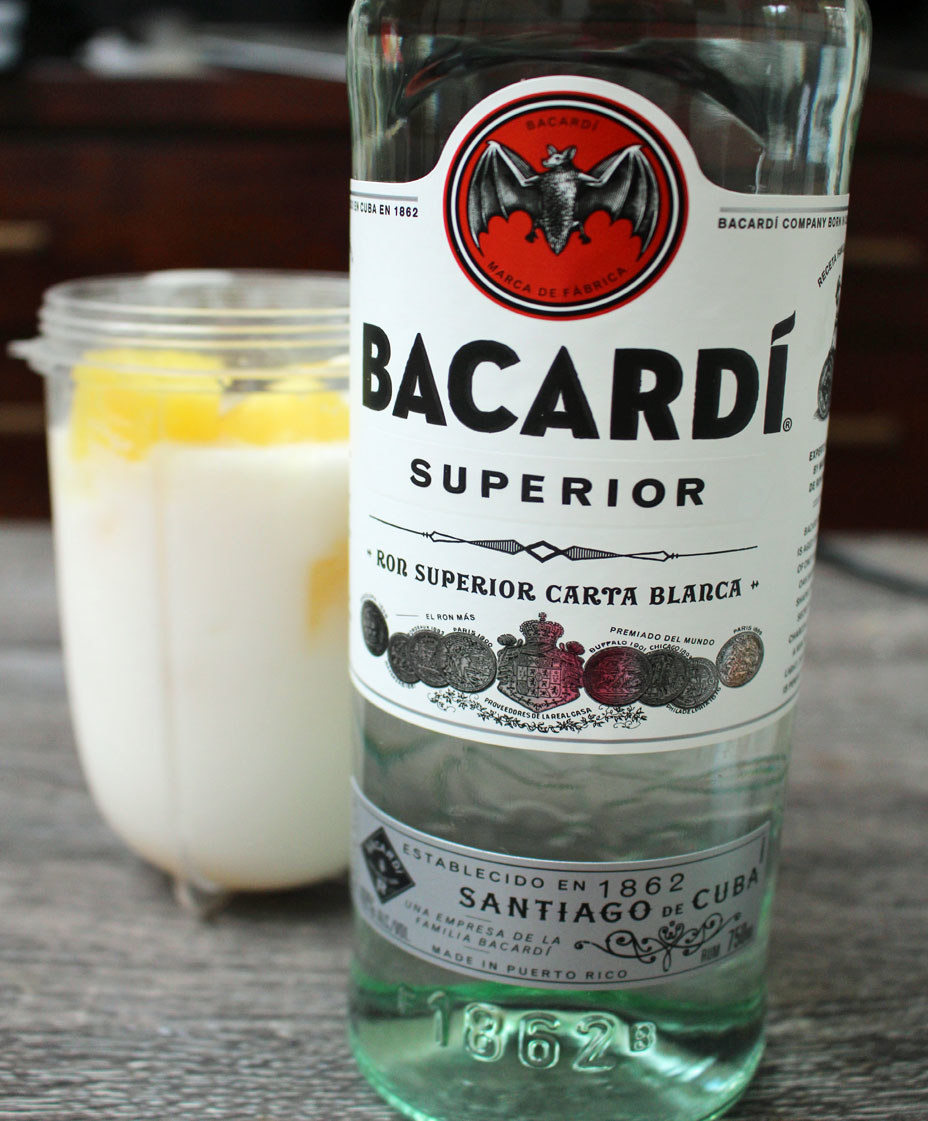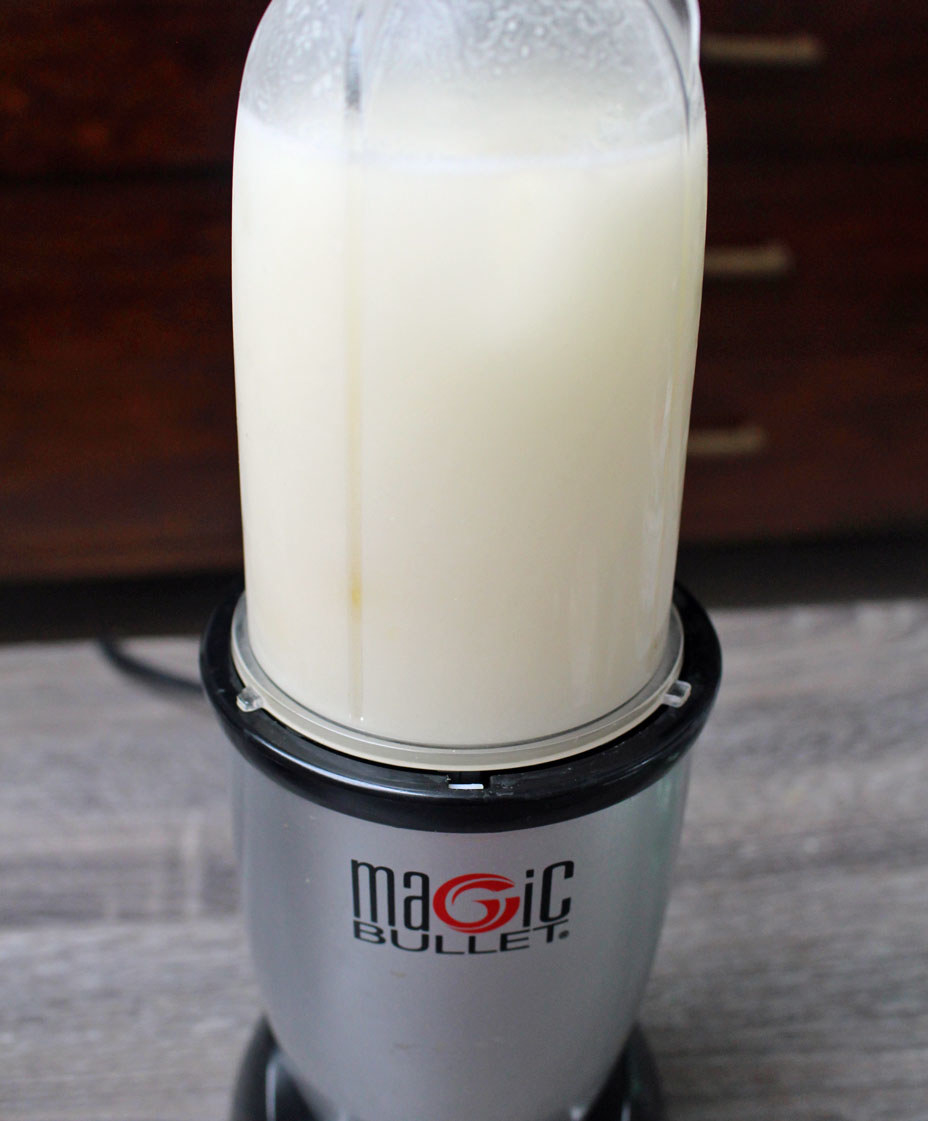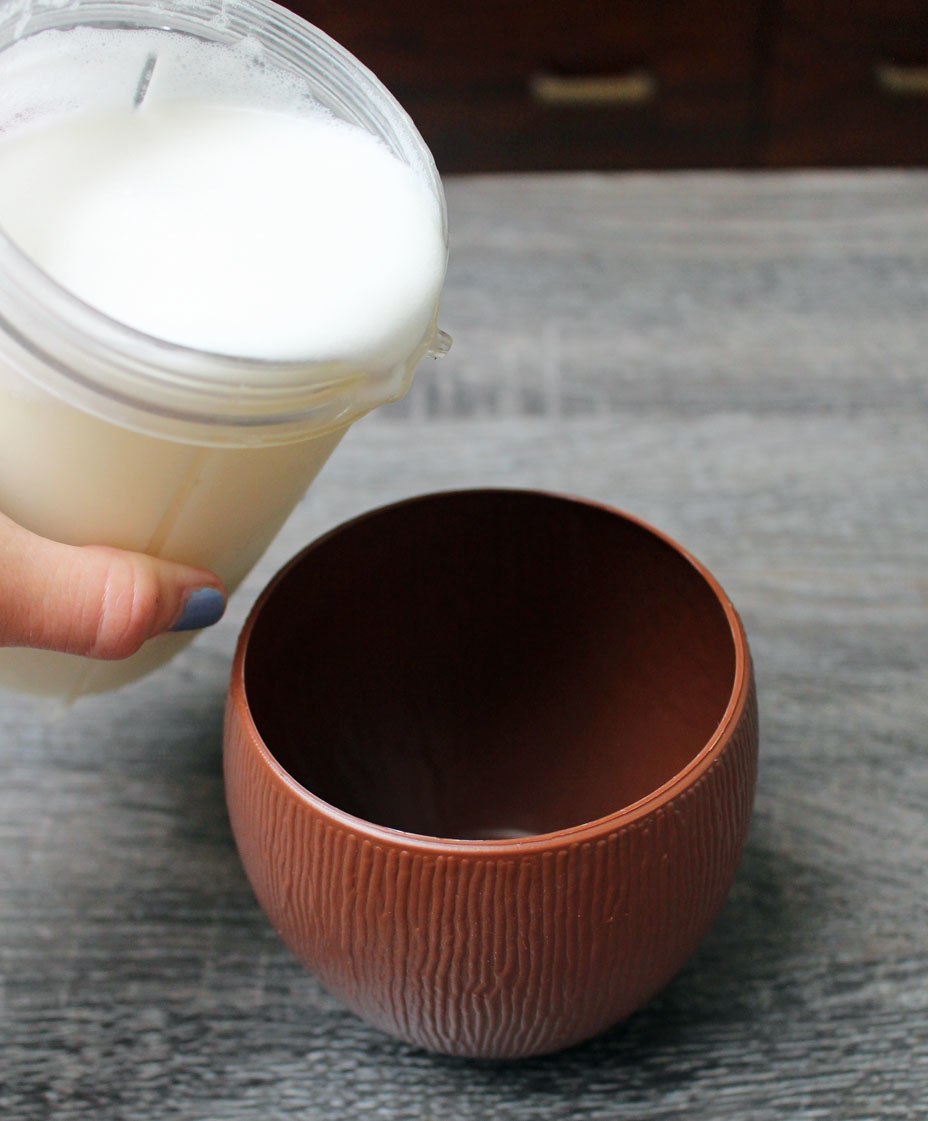 Add coconut milk, pineapple chunks, rum, and ice to a blender. Blend until the drink reaches your desired consistency (about three minutes) You can add more ice as needed to make it thicker.
The result: ????/?????
These three-ingredient piña coladas were refreshing, relatively cheap, and insanely easy to make. I would suggest using a full fat, sweetened coconut milk. Also, using frozen pineapple chunks will help you achieve a thick, creamy drink without having to dilute the mixture with a lot of ice. If I were to make this again, I would also add some frozen coconut chunks or even coconut sorbet for a super milky, creamy taste and texture.
4.
Grill salmon on lemon slices so the fish doesn't stick to the grill.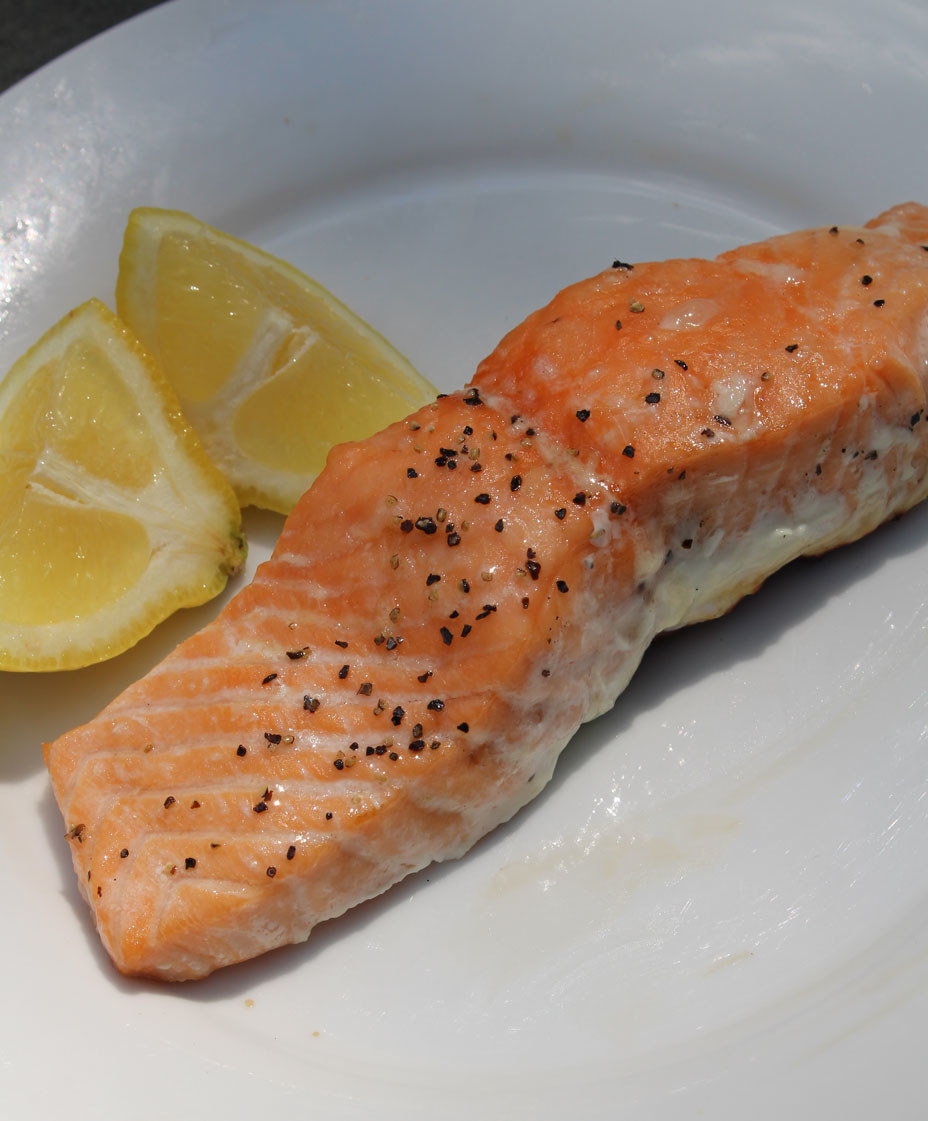 I eat salmon all the time (I'm practically addicted) but in the past I've always been afraid to grill it because it always sticks to the BBQ and gets messy. The last time I tried cooking salmon on the grill I used a cedar plank, which quickly started to catch on fire so I had to abort mission. I saw this handy trick on Pinterest and was so excited to see if it actually works.
What you'll need: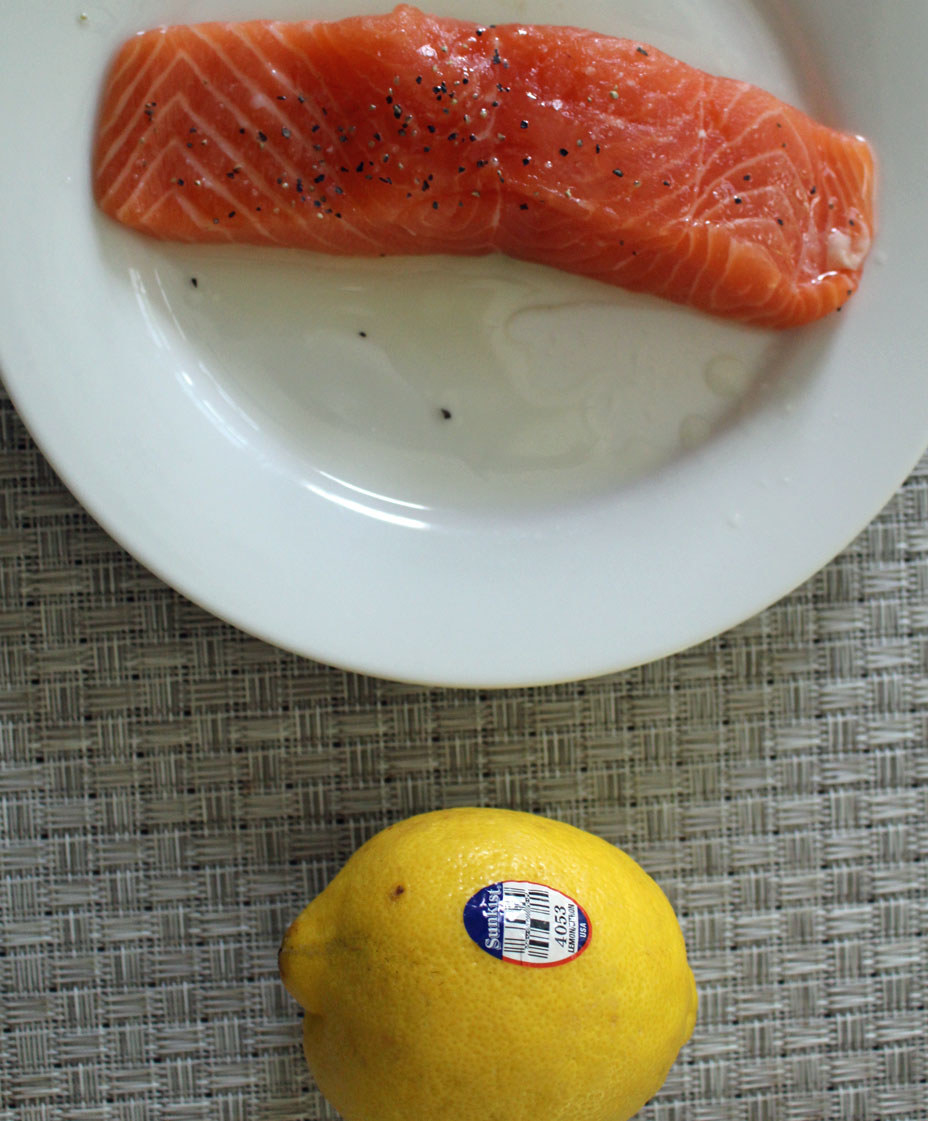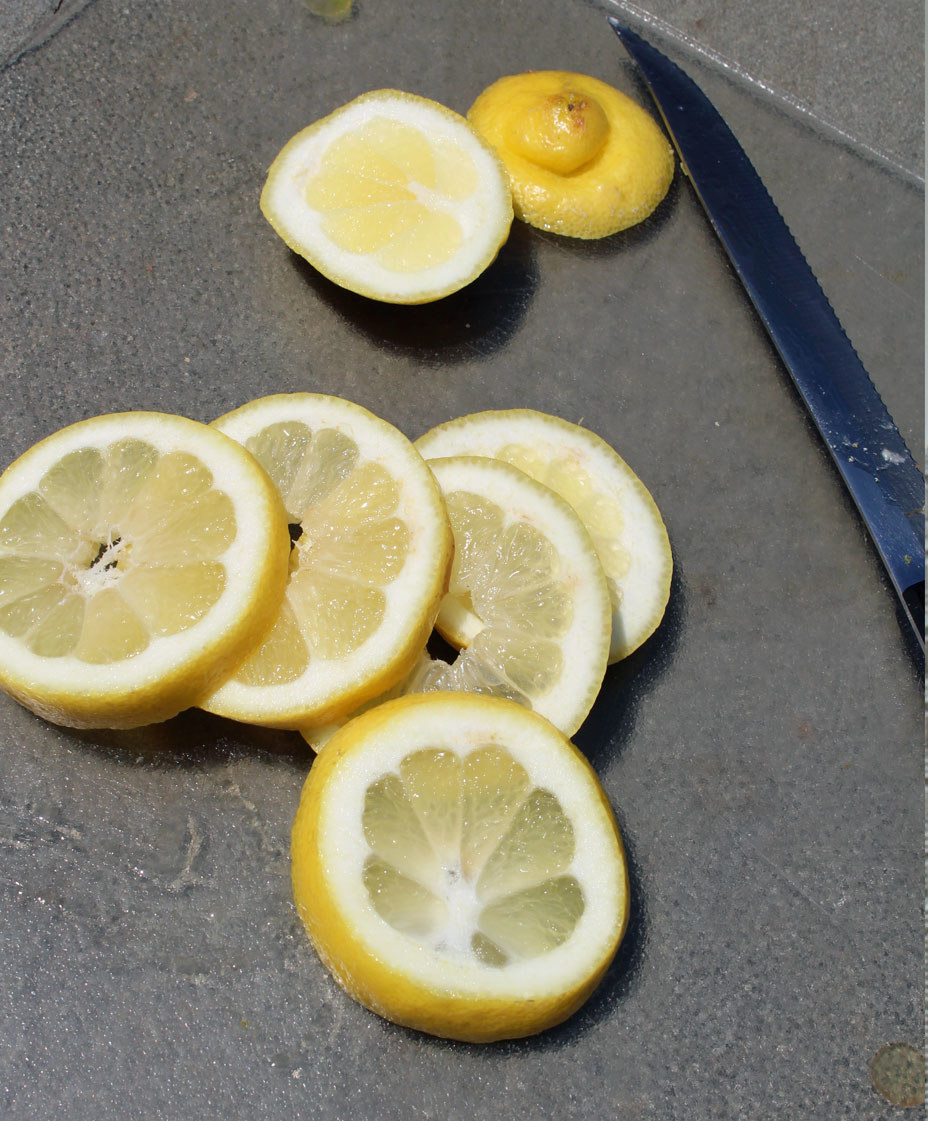 A filet of salmon, a large lemon, and whatever marinade you like best (it can be as simple as olive oil, salt, and pepper).
How to make it: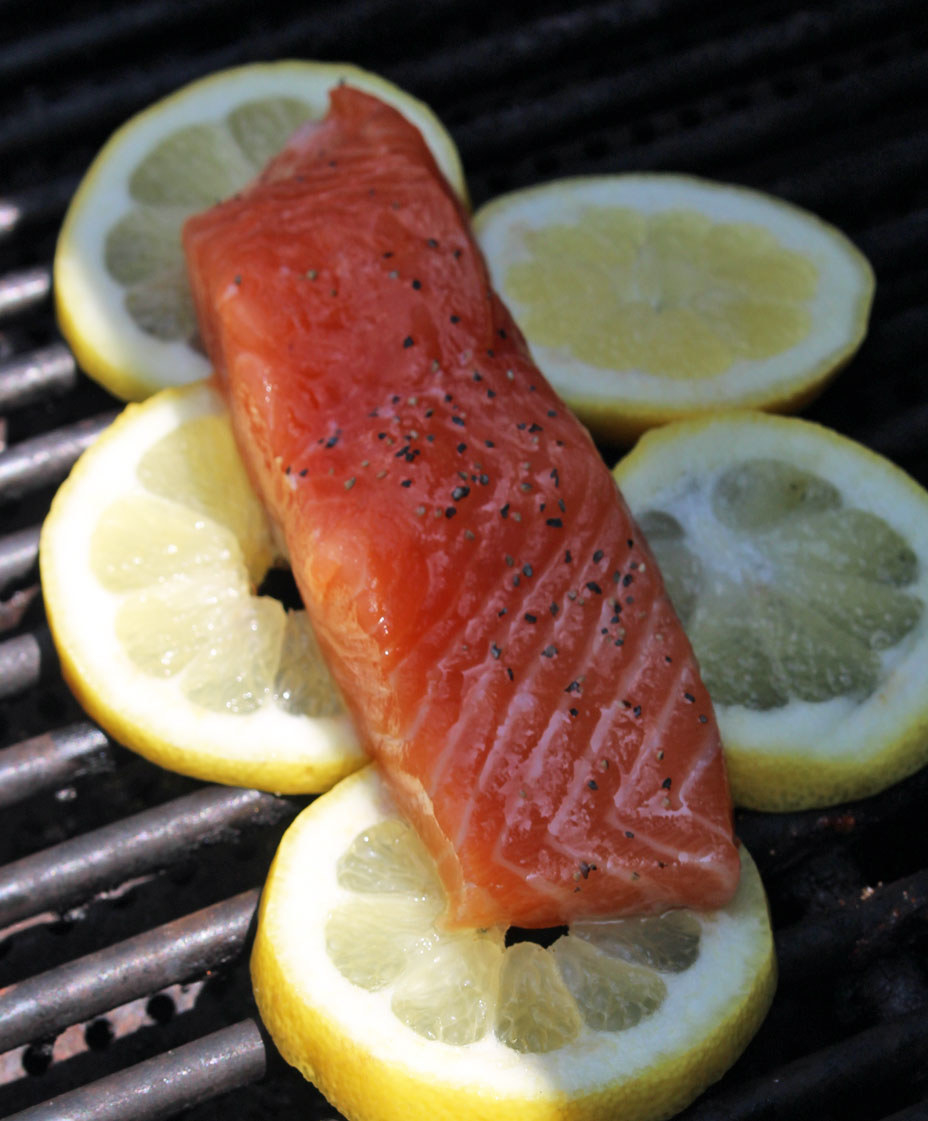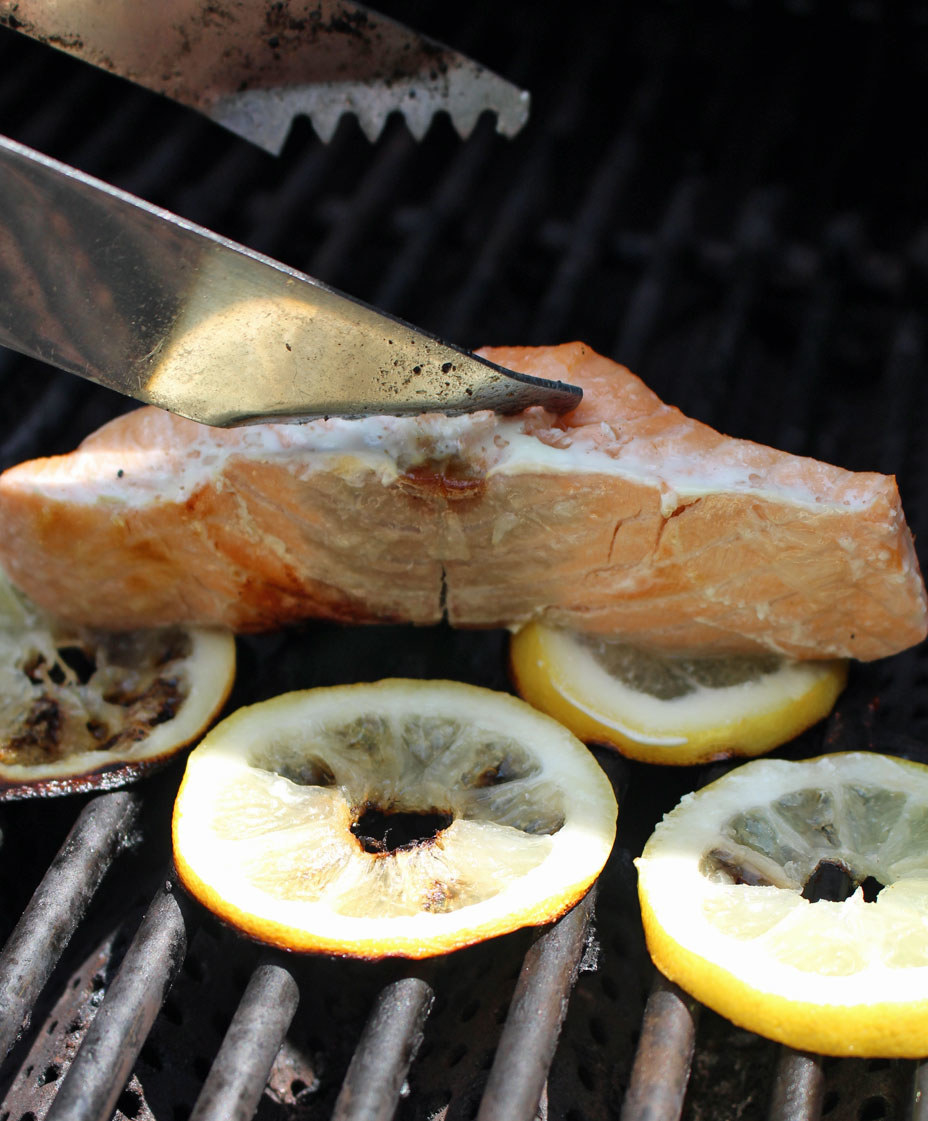 Marinate the salmon and cut the lemon into 1-inch slices. Lay the lemon slices on the grill to make a bed for the salmon. Then, place the salmon filet on top of the sliced lemons. Cover the lid of the BBQ and grill for 10-15 minutes until opaque and cooked through.
The results: ?????/?????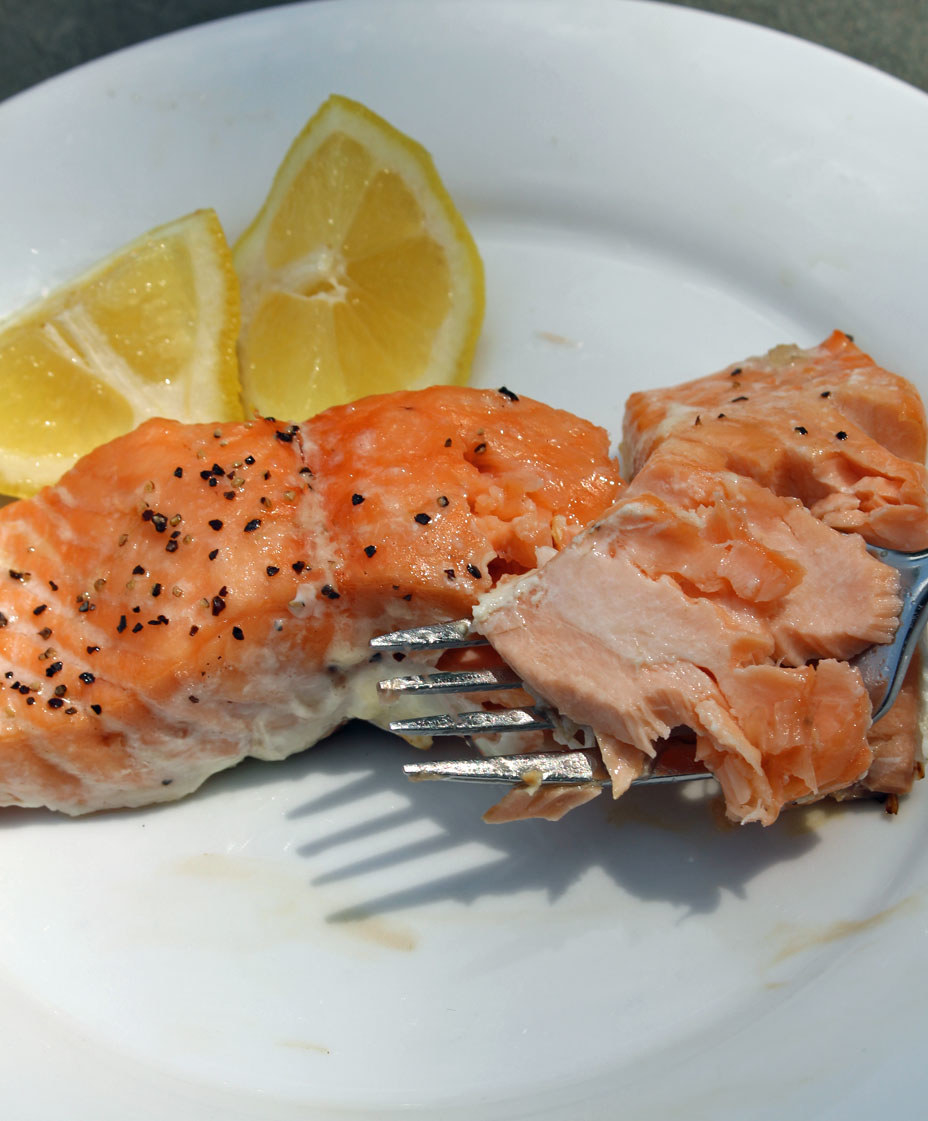 Let's all give a slow clap for this one. Cooking salmon (or any fish) on sliced lemon is so seemingly simple, but truly genius. The salmon filet came right off the grill without any mess, and it tasted amazing with a hint of lemon. I'll be using this trick all the time.
5.
Get your bartending duties done in advance by pre-making mason jar craft cocktails and serving them on ice.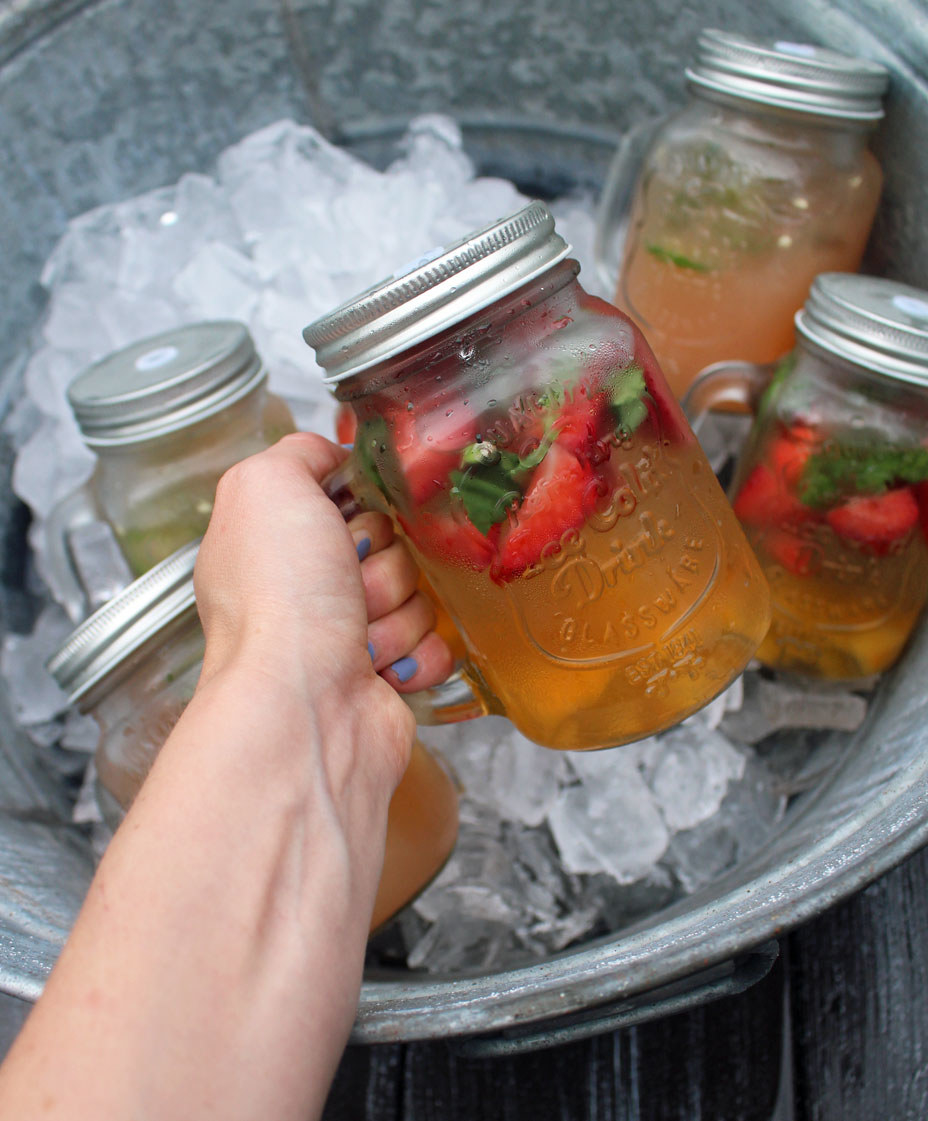 Whenever I have friends over, I find myself making drinks all day. So when I came across this pre-made mason jar cocktail idea, I was taken aback. The whole idea is so obvious, but somehow I'd never thought of trying it before. The best part about these mason jar cocktails is that you can get totally creative and make your favorite concoctions. I decided to prepare a summery sangria and grapefruit margaritas, two of my favorite drinks.
What you'll need for the sangria: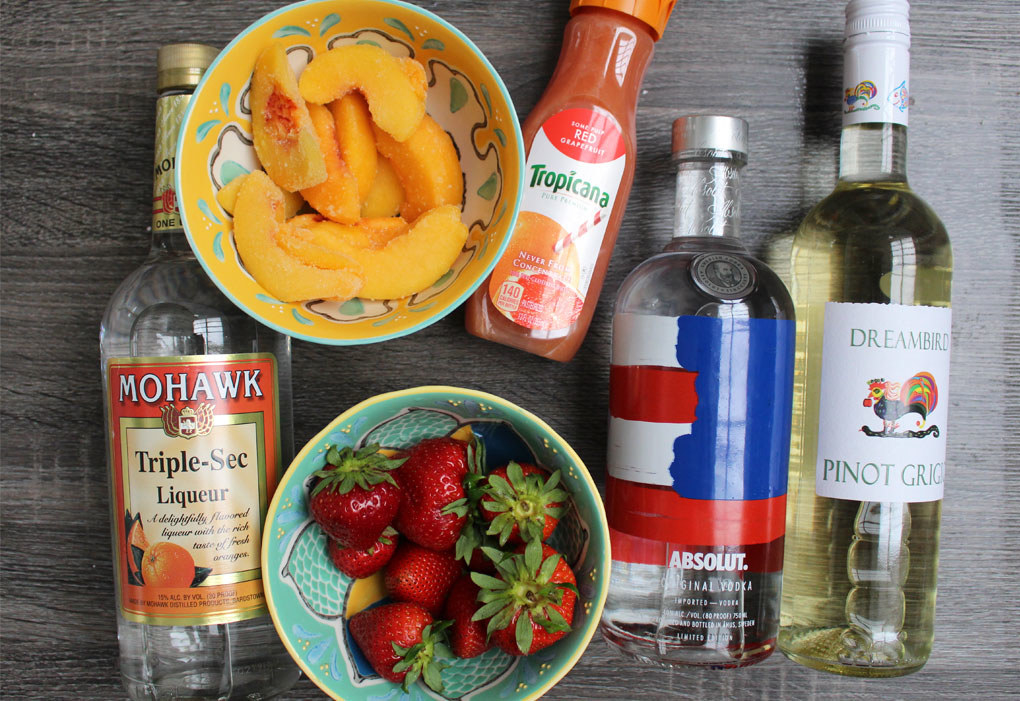 There are tons of sangria recipes on the internet so feel free to follow whatever sounds best to you. Small disclaimer though, I'm known to make a damn ? good ? sangria, so you might want to give this one a try. I always use a dry white wine like Pinot Grigio and orange flavored liquor such as Triple-Sec (which is very cheap) or Cointreau. Chop up some fruit like nectarines and strawberries. I don't love sweet cocktails, so adding some chopped basil gives it a slightly herbal, savory flavor. Finally, I add a very small splash of grapefruit juice.
I typically don't put hard alcohol in my sangria, but if depending on what kind of mood you're in, you can also add vodka, rum, or tequila. Just chop the fruit, combine all the ingredients, and pour the sangria over ice in a mason jar! Tasty actually has a great sangria recipe I've used before, and it always comes out delicious.
What you'll need for the grapefruit margaritas: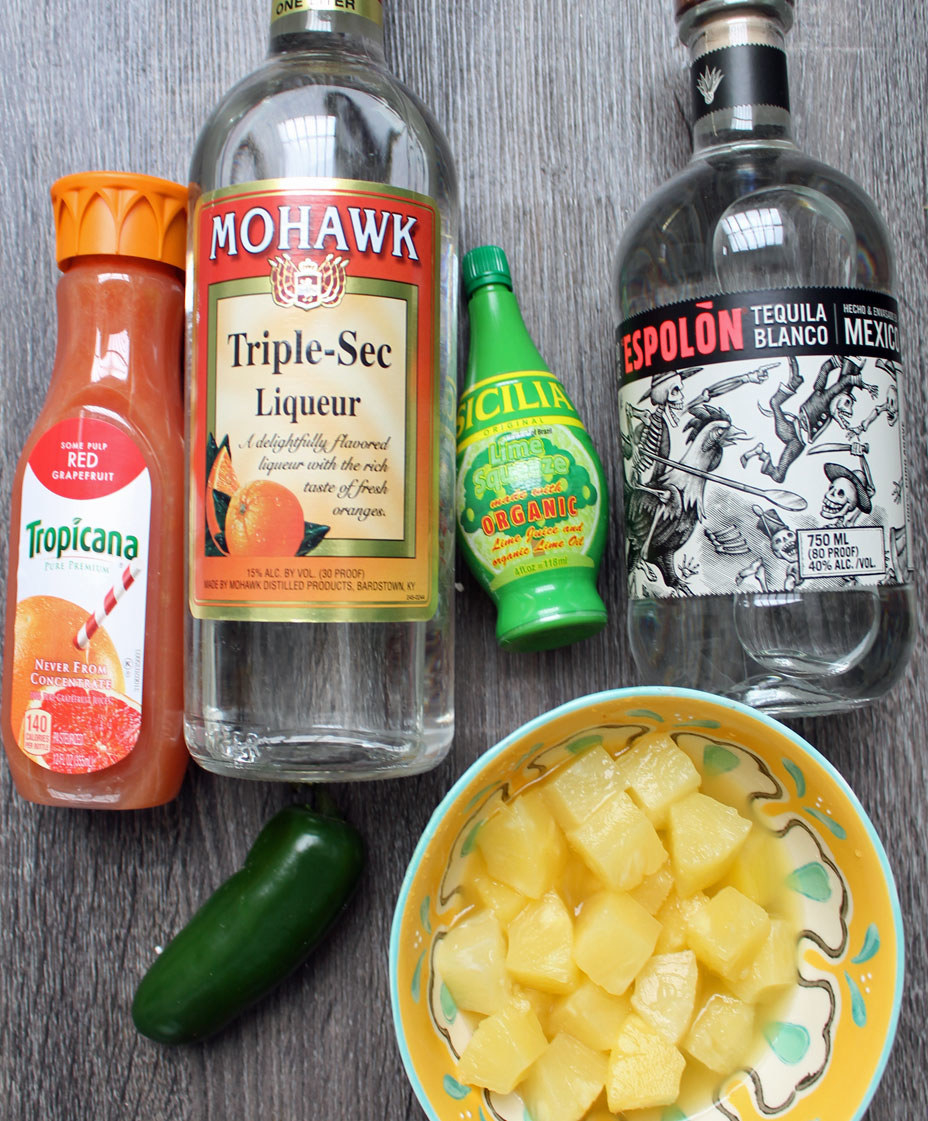 I made a spicy pineapple and grapefruit version with tequila, spiced jalapenõ, lime juice, a splash of grapefruit juice and chopped pineapple. I would typically use simple syrup to in a margarita, but since I had Triple-Sec on hand from the sangria, I decided that would add enough sweetness. If you're looking for a recipe for follow, I happen to love this one I found on Cookie and Kate.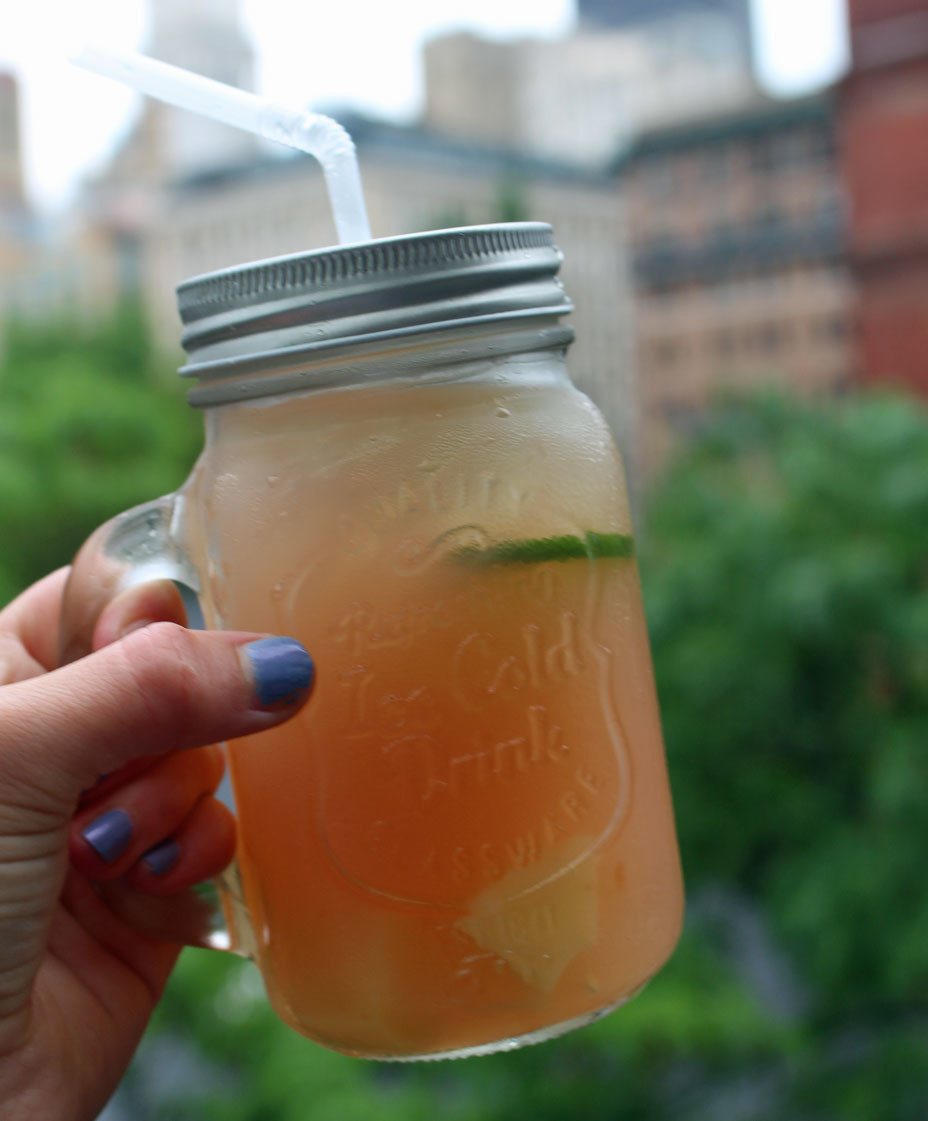 Using a cocktail shaker, combine the tequila, simple syrup or Triple-Sec, lime juice, grapefruit juice, and sliced jalapeños. Garnish the margaritas with more jalapeño (if desired) and chopped pineapple, and serve over ice in the mason jars.
The results: ?????/?????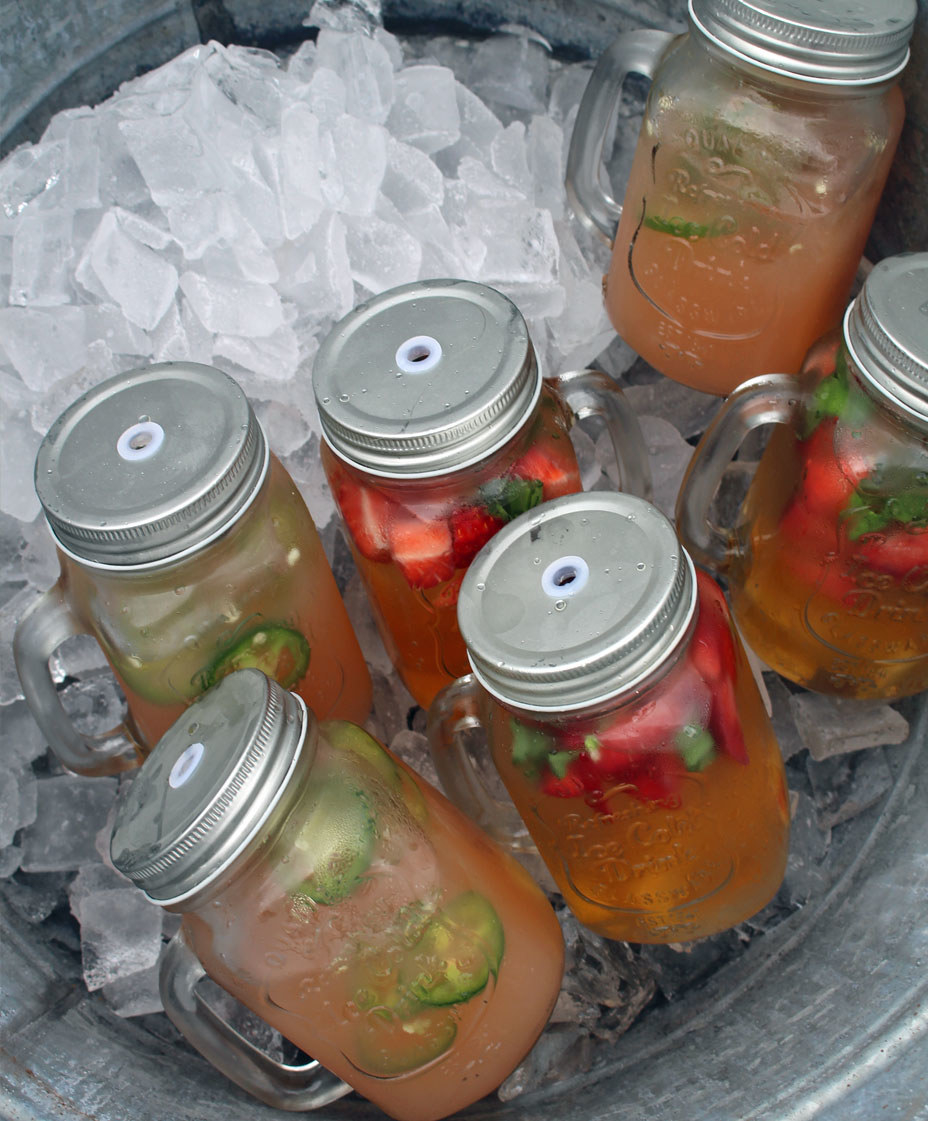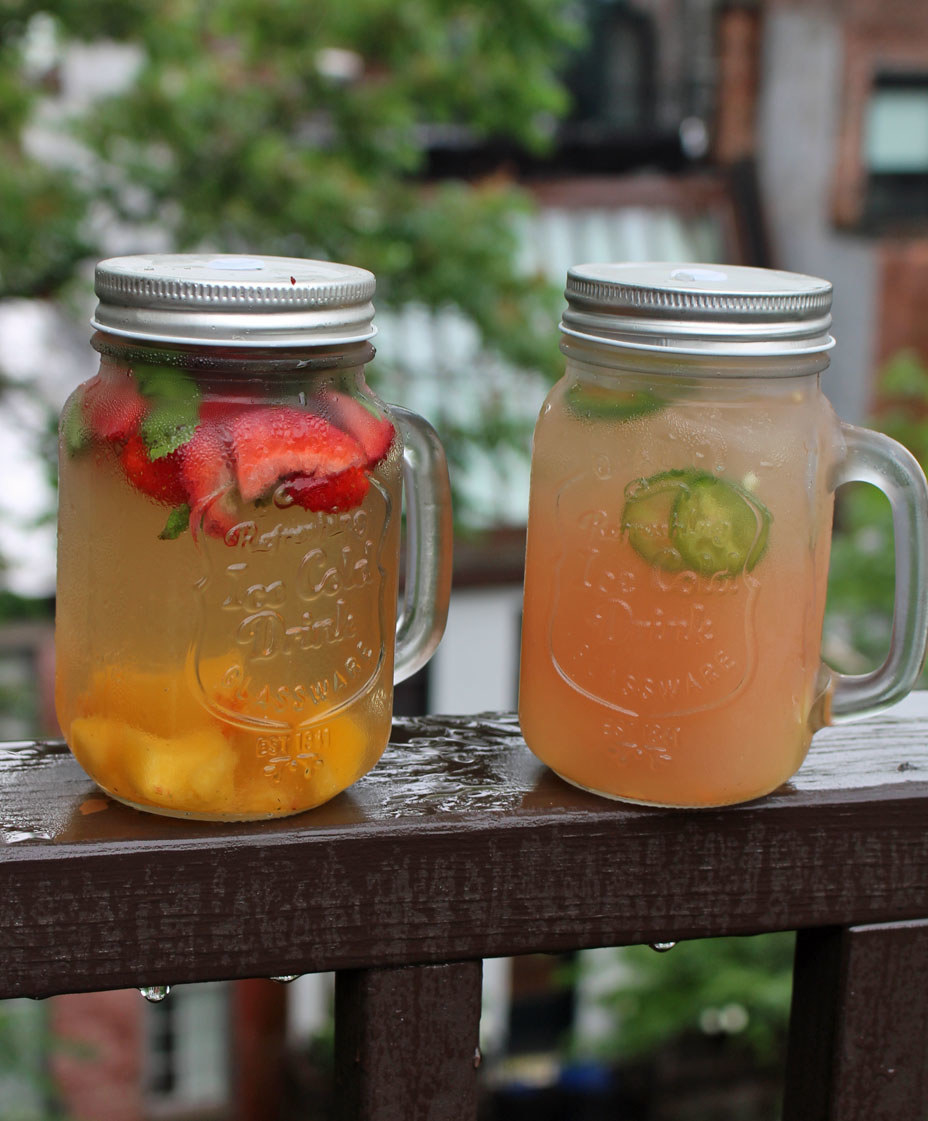 These pre-made individual cocktails lasted much better than a typical big batch pitcher or party punch does. I left these pre-made cocktails in an ice bucket for hours, and they stayed fresh and delicious well into the afternoon. In fact, the sangria even tasted better a few hours after I made it. It requires a bit of work in advance to prepare the cocktails, but if you're looking for a way to add a special touch to a summer get together, these mason jar drinks are super tasty. Plus, you'll get the bartending done in advance so you won't have to worry about mixing drinks when your guests arrive.
I'll also take this time to declare that basil is the sangria ingredient you have been missing. Try this at home, people!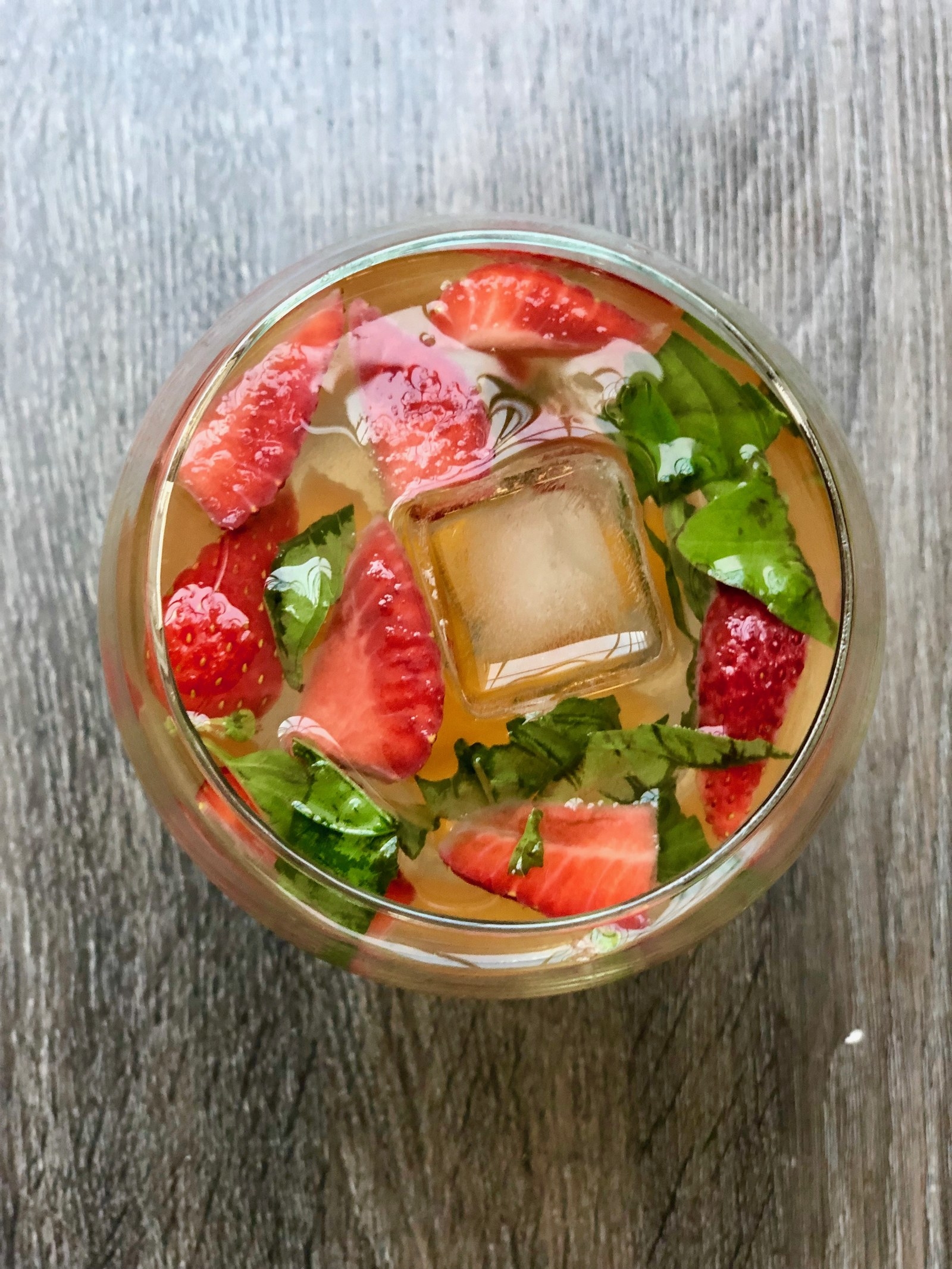 6.
Pre-scoop ice cream into muffin tins and freeze it for later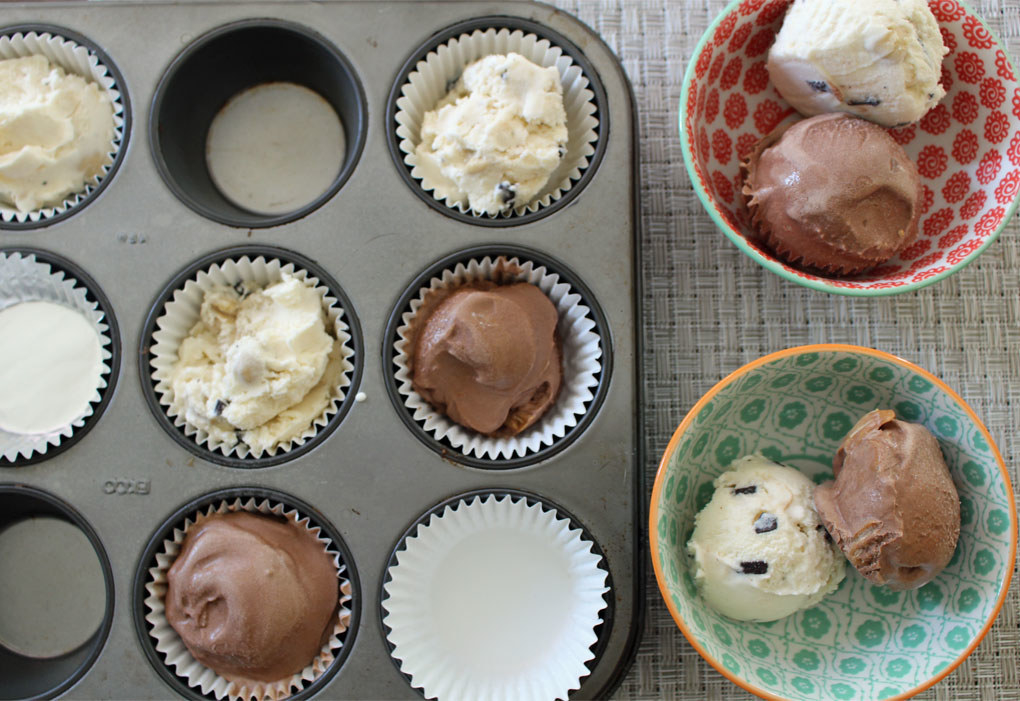 When you're hosting a crowd, the last thing you want to be doing is worrying about dessert. With this basic dessert hack, you can do work ahead of time so that dessert is 100% ready to serve on demand.
What you'll need: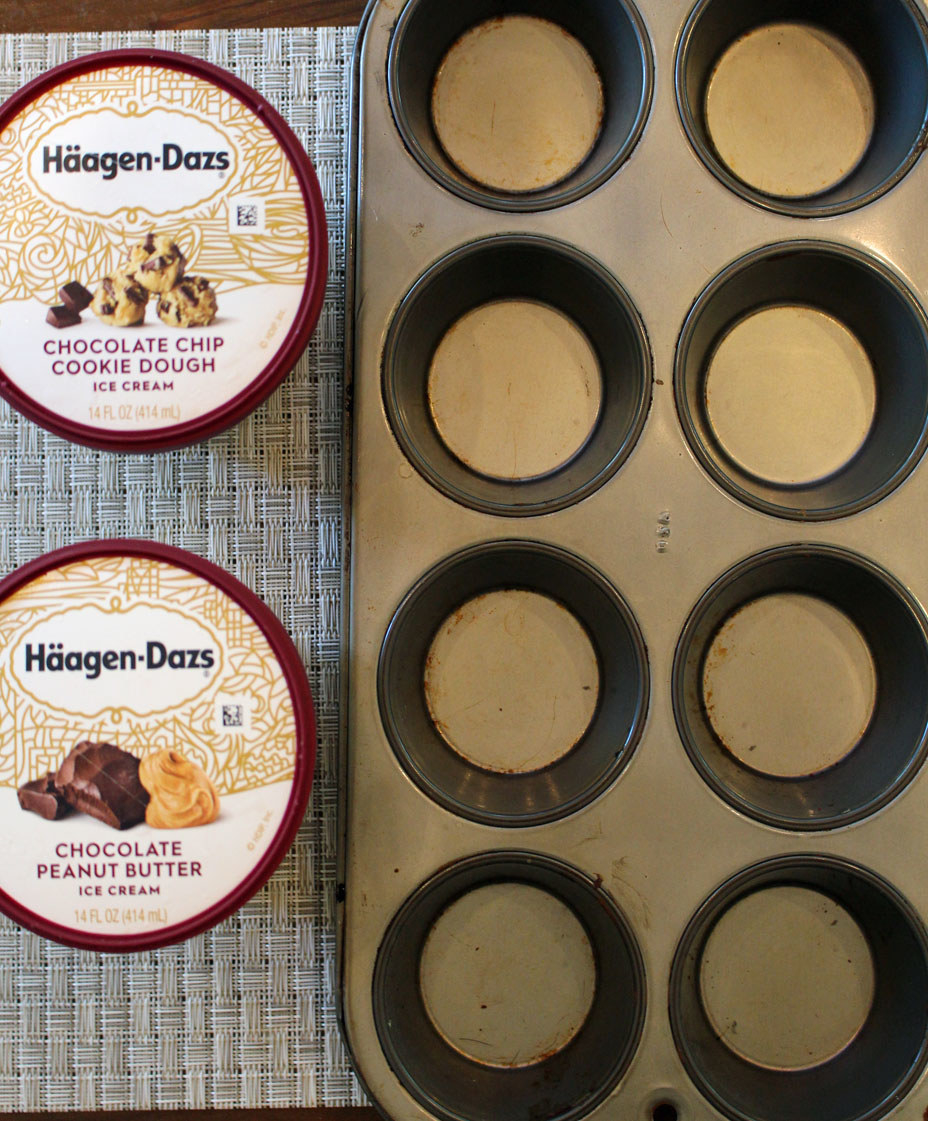 Your favorite ice cream and a muffin tin.
How to do it: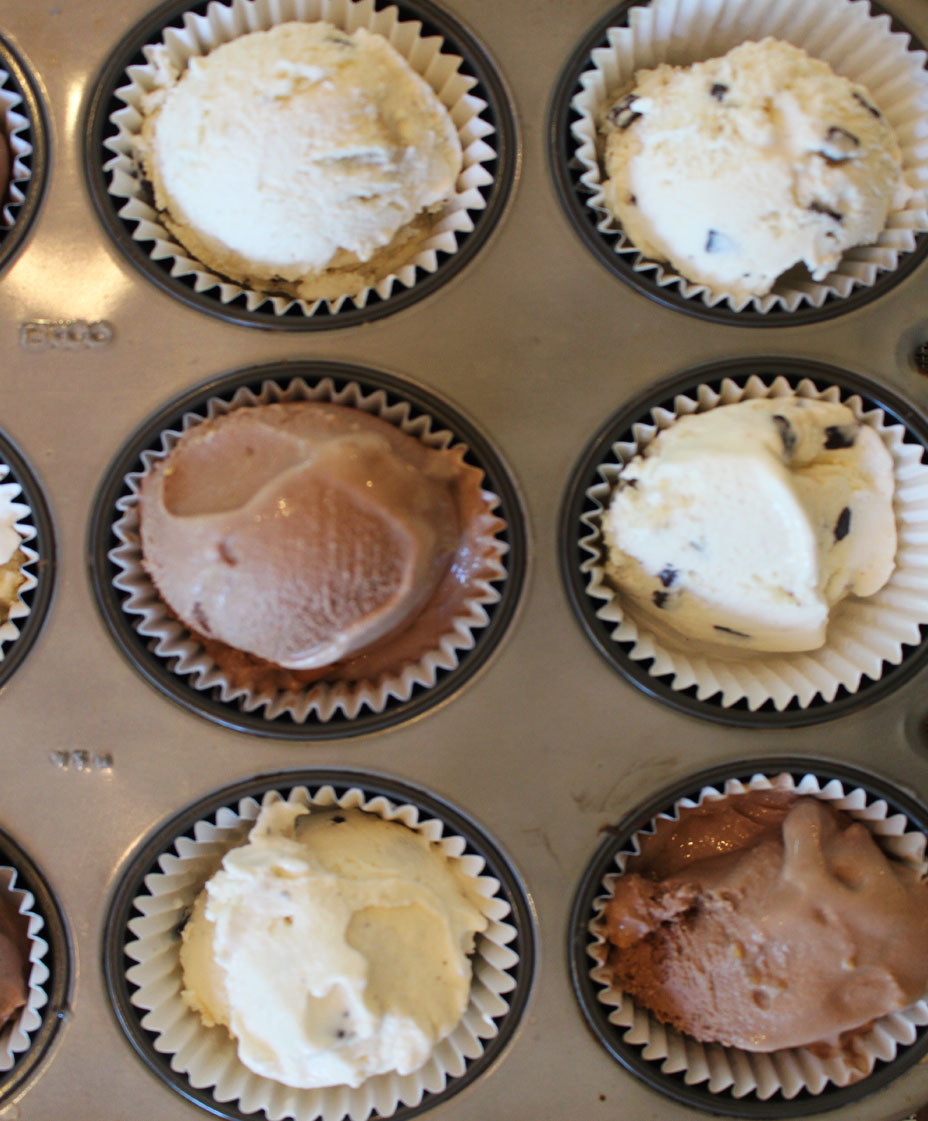 Use an ice cream scoop or large spoon to scoop individual portions of ice cream into each cup of a muffin tin. Place the muffin tin in the freezer. When your guests are ready for dessert, just remove the muffin tin from the freezer and serve the ice cream DIY style with whipped cream, sprinkles, or whatever toppings you love.
The results: ????/?????
Forget preparing for summer get togethers, I'm going to start pre-scooping ice cream in muffin tins for my own casual enjoyment. I understand how trivial an activity like scooping ice cream sounds, but in reality it's actually pretty annoying. The ice cream is always too hard to scoop right when it comes out of the freezer, and by the time it's soft enough to scoop it begins melting. This trick guarantees that you'll have perfect ready-to-eat scoops on command. While it's not the most exciting hack, it's an extremely practical one.
7.
Add mayo to hamburger patties to keep them from drying out on the grill.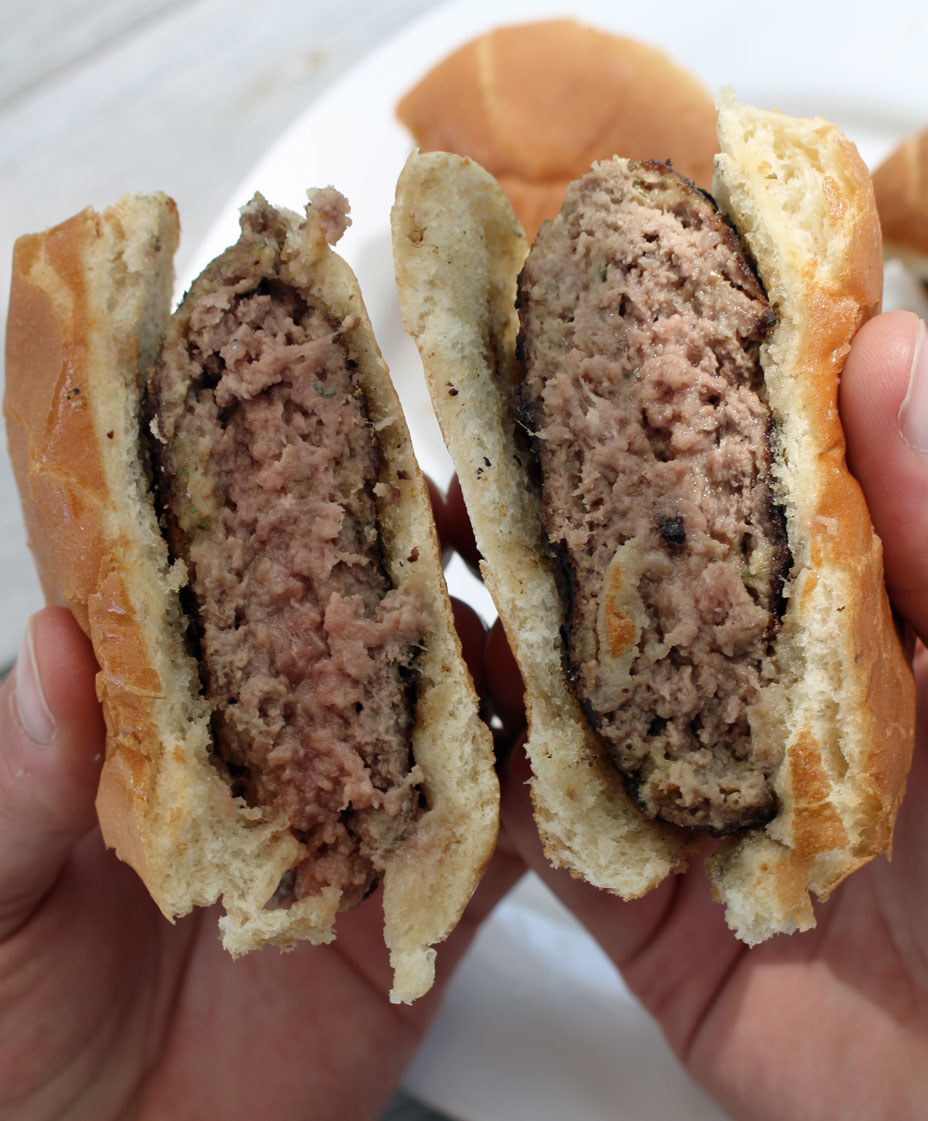 Where there are hot dogs, there are usually hamburgers as well. So I figured it was only appropriate to test out a burger hack. Raise your hand if you ever grill hamburgers only to discover they get fairly dry and begin to crumble. That's where mayo comes into the picture. Apparently, adding a bit of mayonnaise to your burger patty keeps it extra moist and tasty.
What you'll need: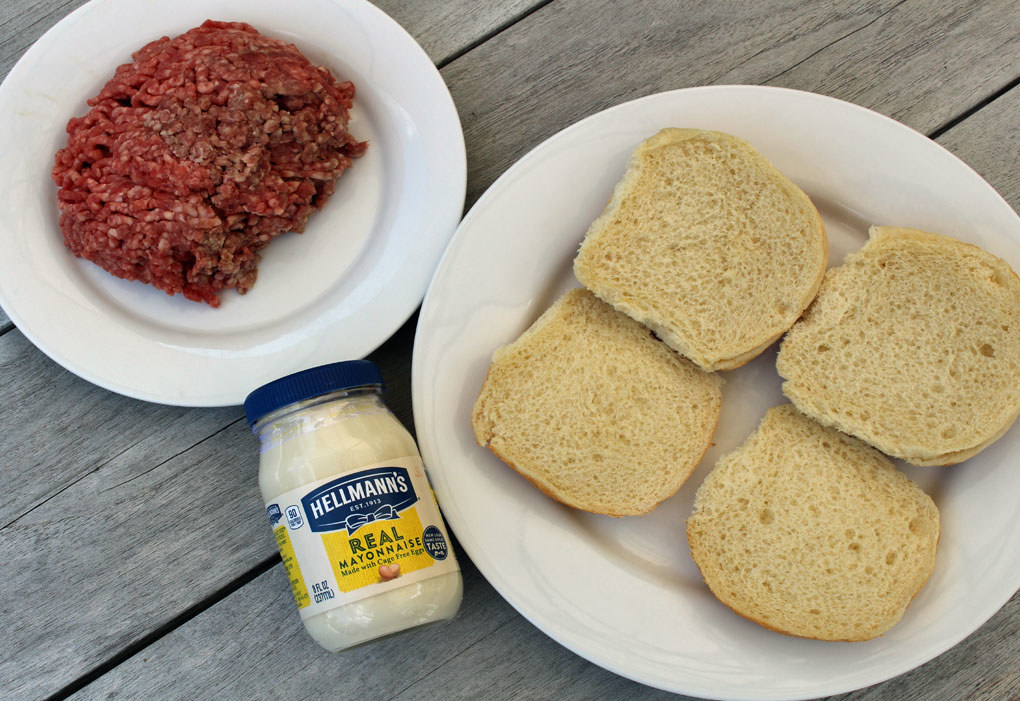 Ground beef, hamburger buns, mayonnaise, and whatever else you put in your go-to burger recipe to bind it, such as egg and bread crumbs.
How to make it: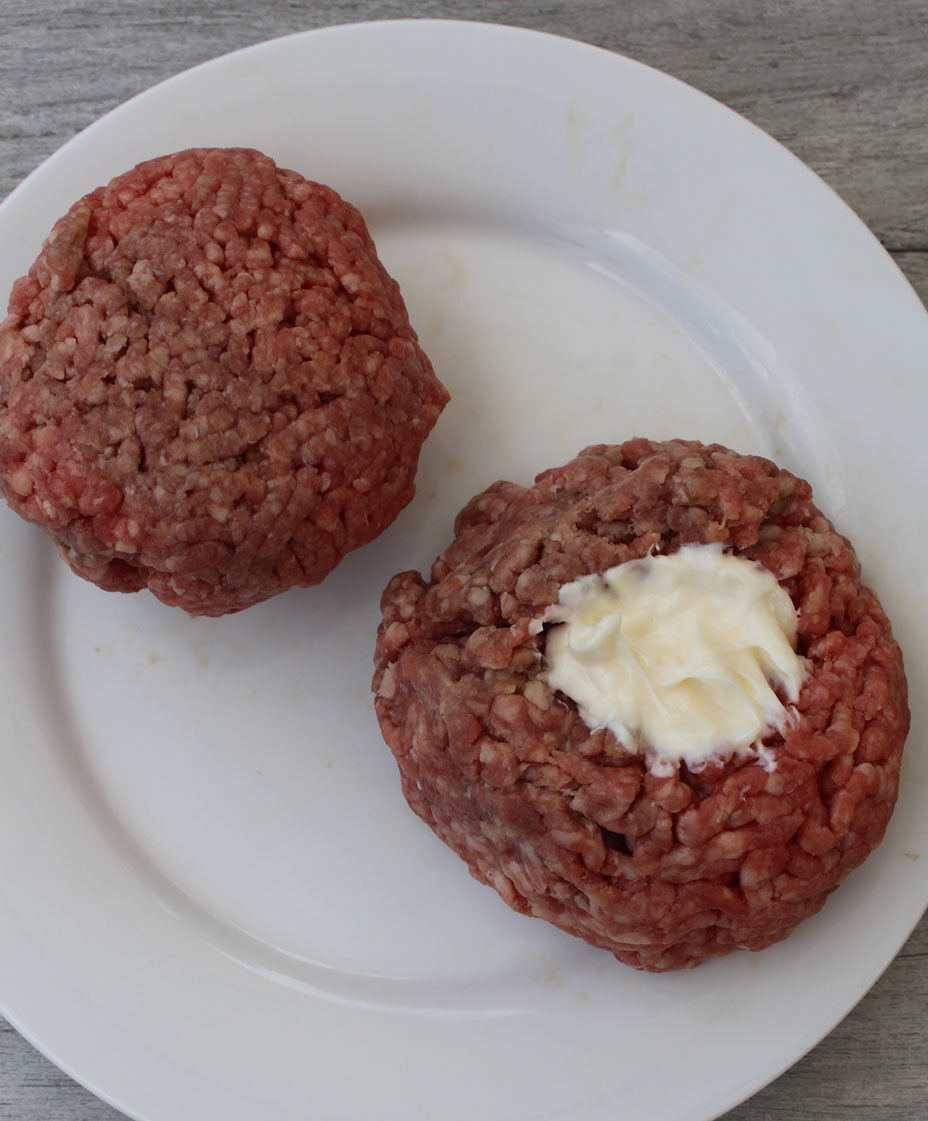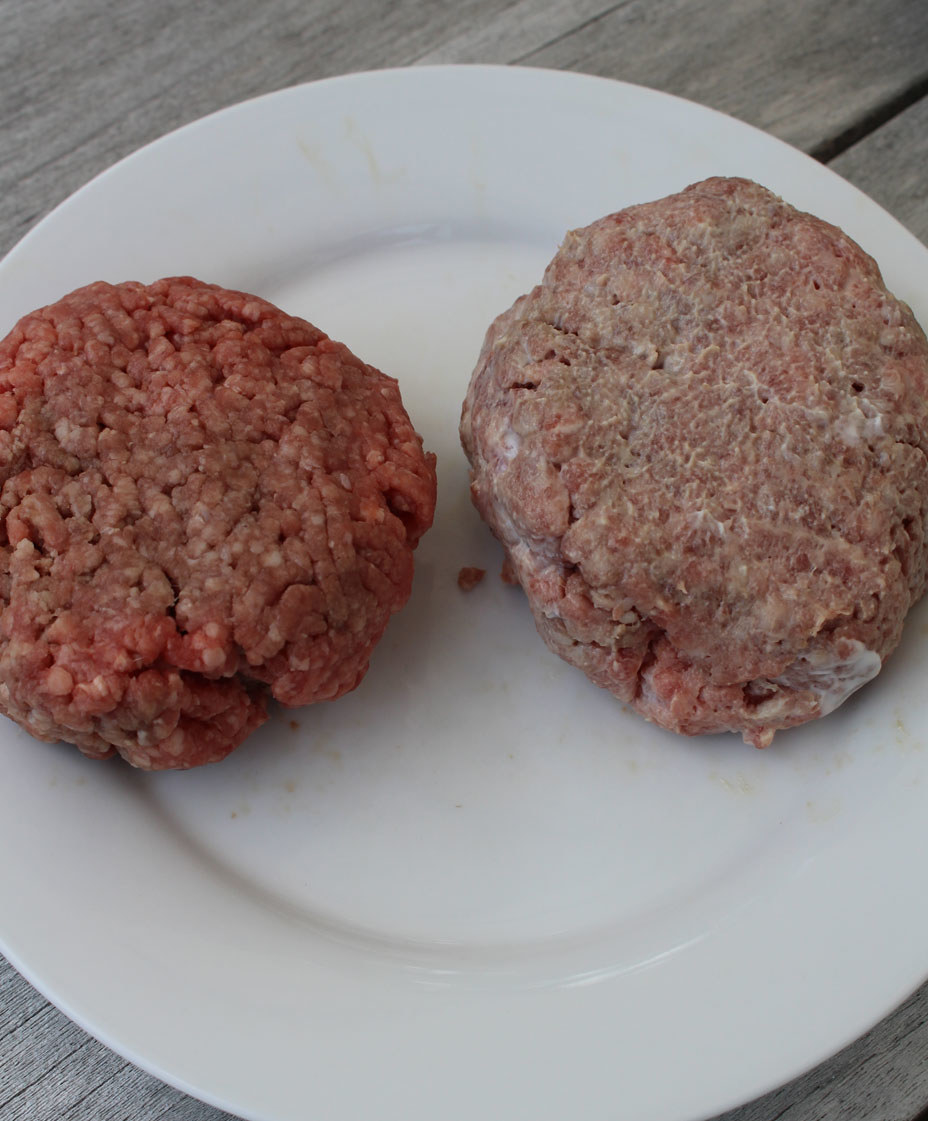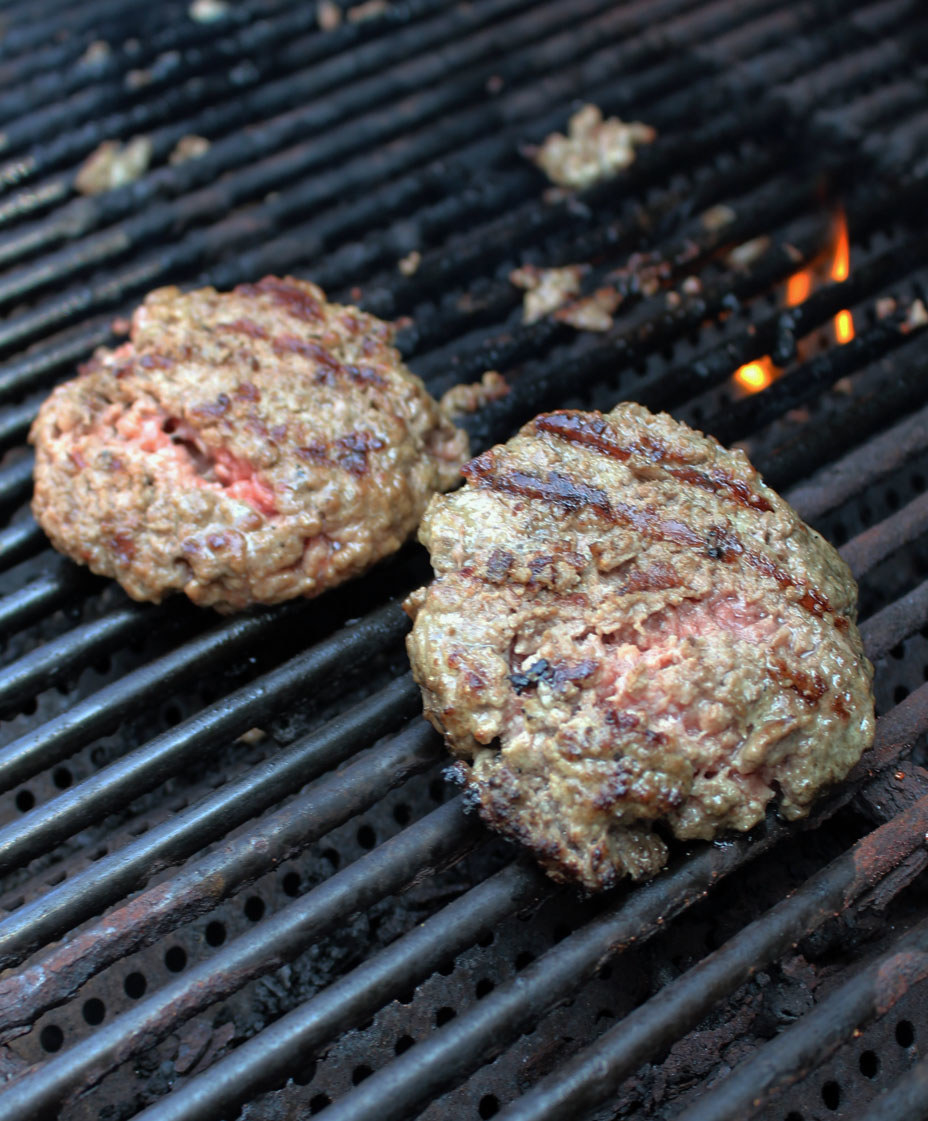 Make the hamburger patties as you normally would. Then, make a small crevice in each and add a tablespoon of mayo. Continue shaping the patties until the mayonnaise is mostly absorbed. Then, cook the burgers on the grill.
The results: ???/?????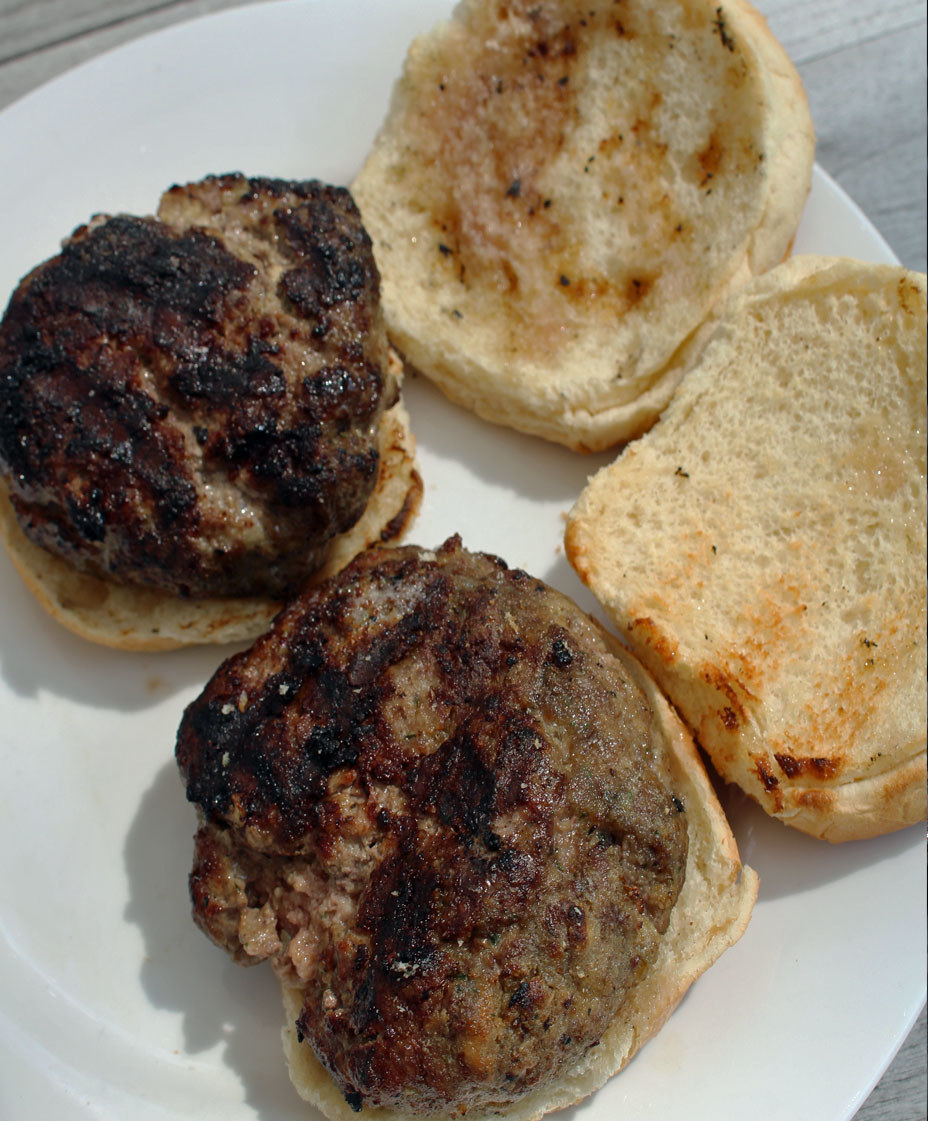 I made two hamburgers at the same time — one with mayo and one without — and after trying both versions, I don't think the mayonnaise made a significant difference. The burger containing the mayo was a bite more moist on the inside, but the mayo coating caused the patty to cook too quickly. As a result, the exterior got borderline burnt while the interior was still undercooked. All in all, I'd forget about this hack. If you make your patties with another binder like egg and condiments like Worcestershire sauce, ketchup, or Dijon mustard, there's no need to add mayo. Your burger will already stay perfectly moist when it's cooked on the grill.
8.
Turn red wine into ice cream for a boozy and refreshing dessert.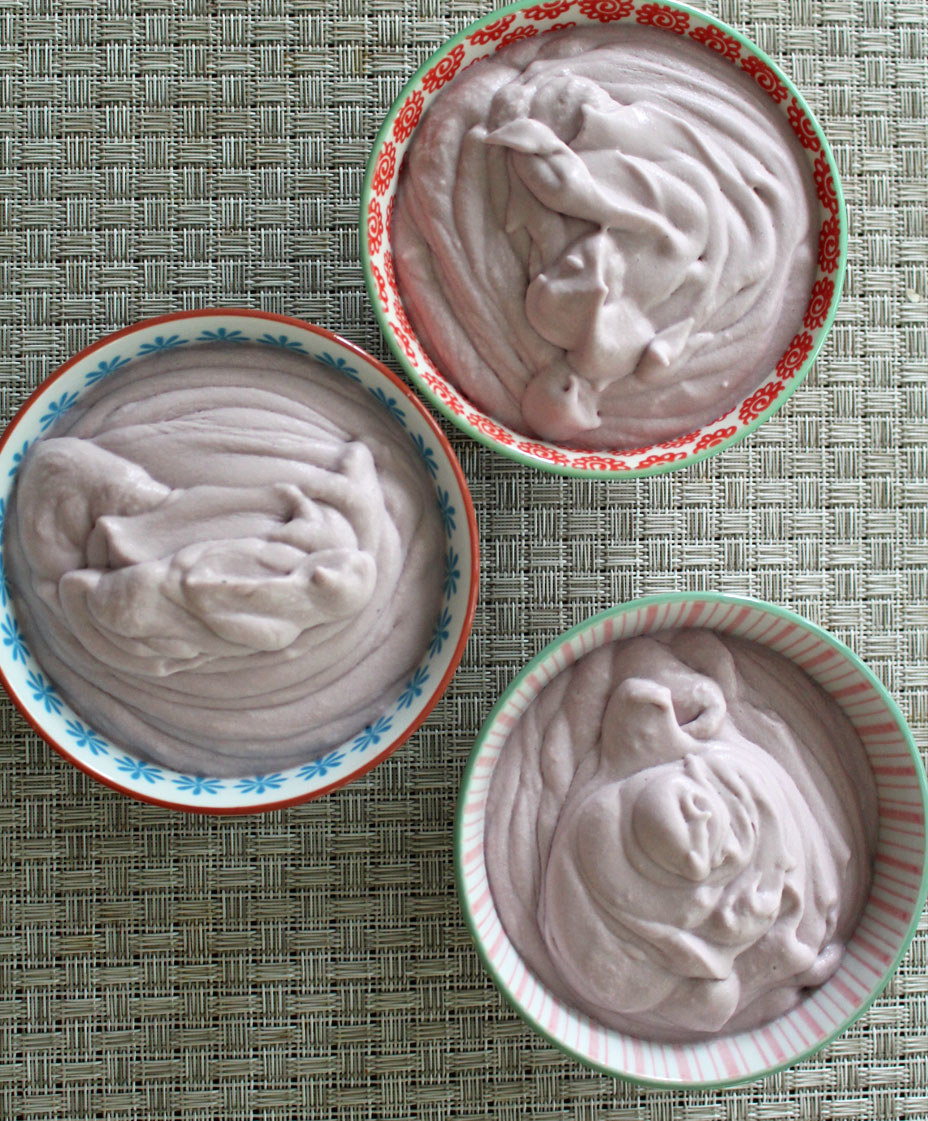 There are tons of red wine ice cream recipes all over Pinterest, but I have to admit I was skeptical. The thought of mixing wine and milk seriously grossed me out. But hey, if there's wine involved, I'm willing to give it a try. I followed a recipe I found on blog Cook, Craft, Love. I chose this recipe because like many people, I don't own an ice cream maker. This recipe says that you can use a stand mixer in lieu of an ice cream maker to do the churning.
What you'll need: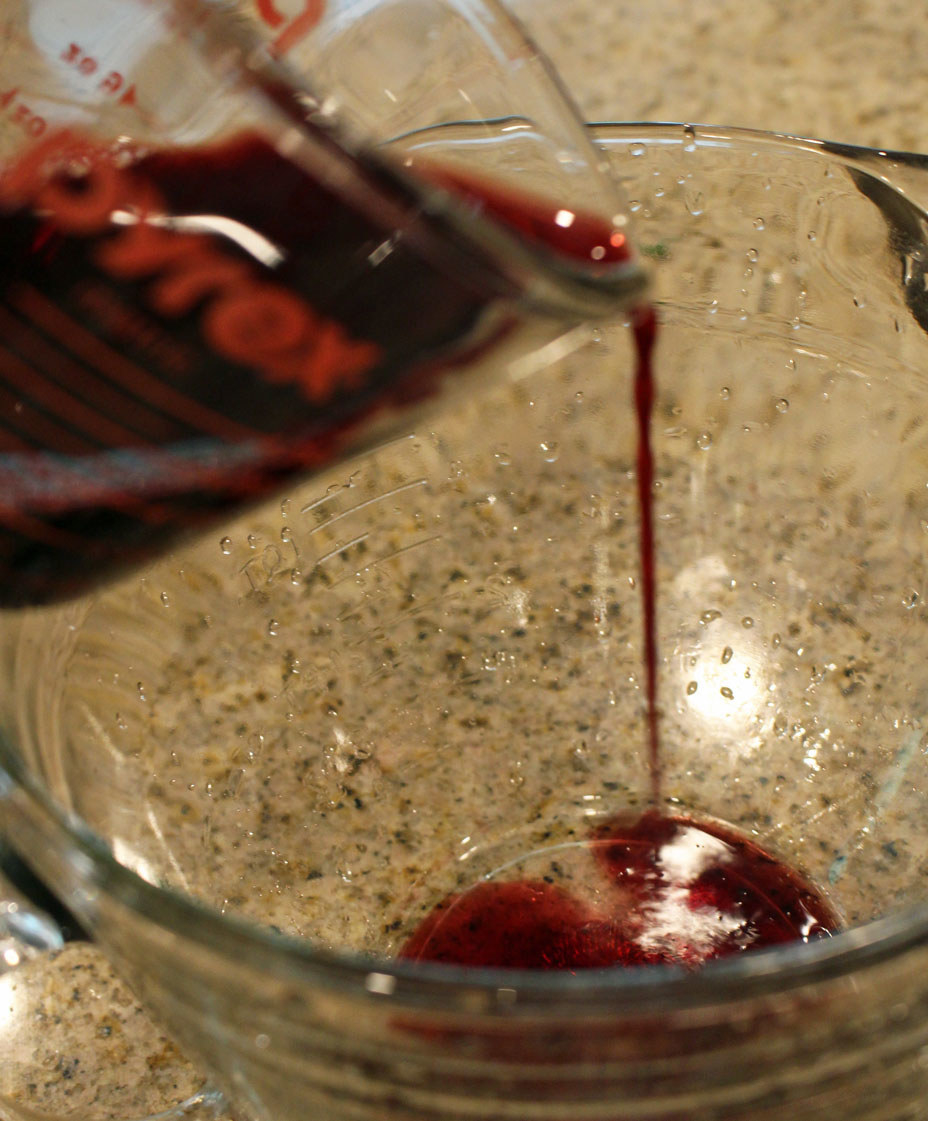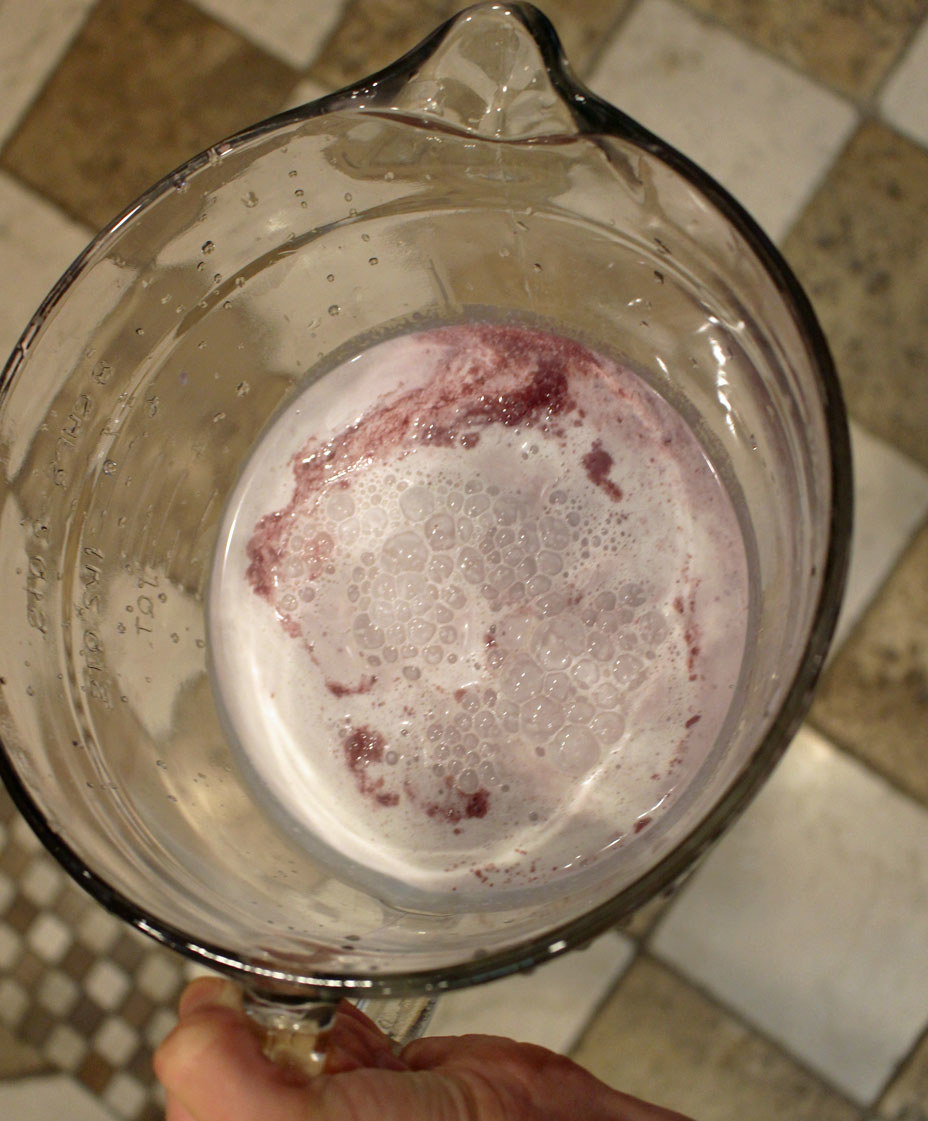 Dry red wine (like Cabernet Sauvignon), heavy whipping cream, milk, and sugar. You'll also need either an ice cream maker (ideal) or a stand mixer to churn.
How to make it: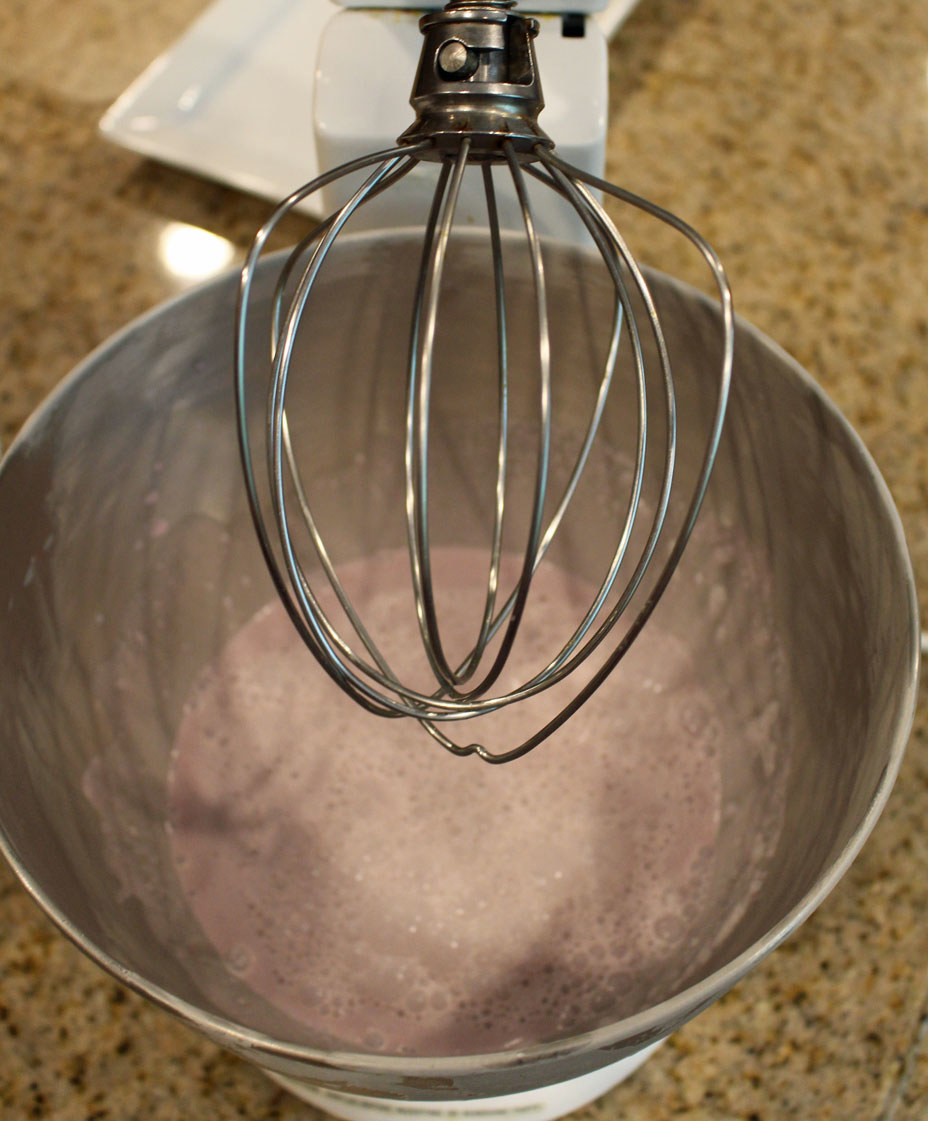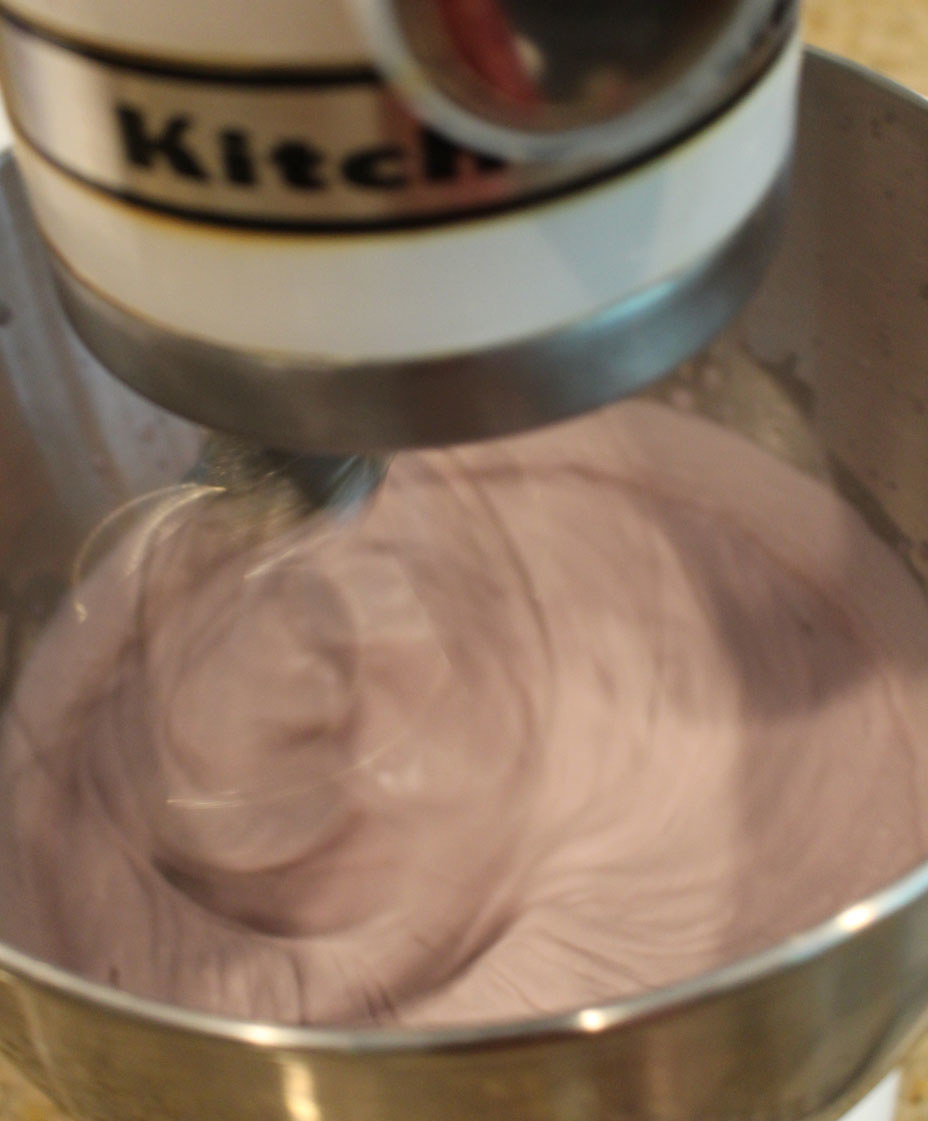 Freeze the metal bowl for at least half an hour before you begin churning. In the meantime, pour the milk, cream, wine, and sugar into a mixing bowl and stir until combined. Then, transfer the ingredients into the freezing cold stand mixer bowl and begin churning. After about fifteen minutes, you'll notice the ice cream mixture has turned thick and creamy. At this point, you can eat the ice cream as is or transfer it to the freezer to harden.
The results: ???/?????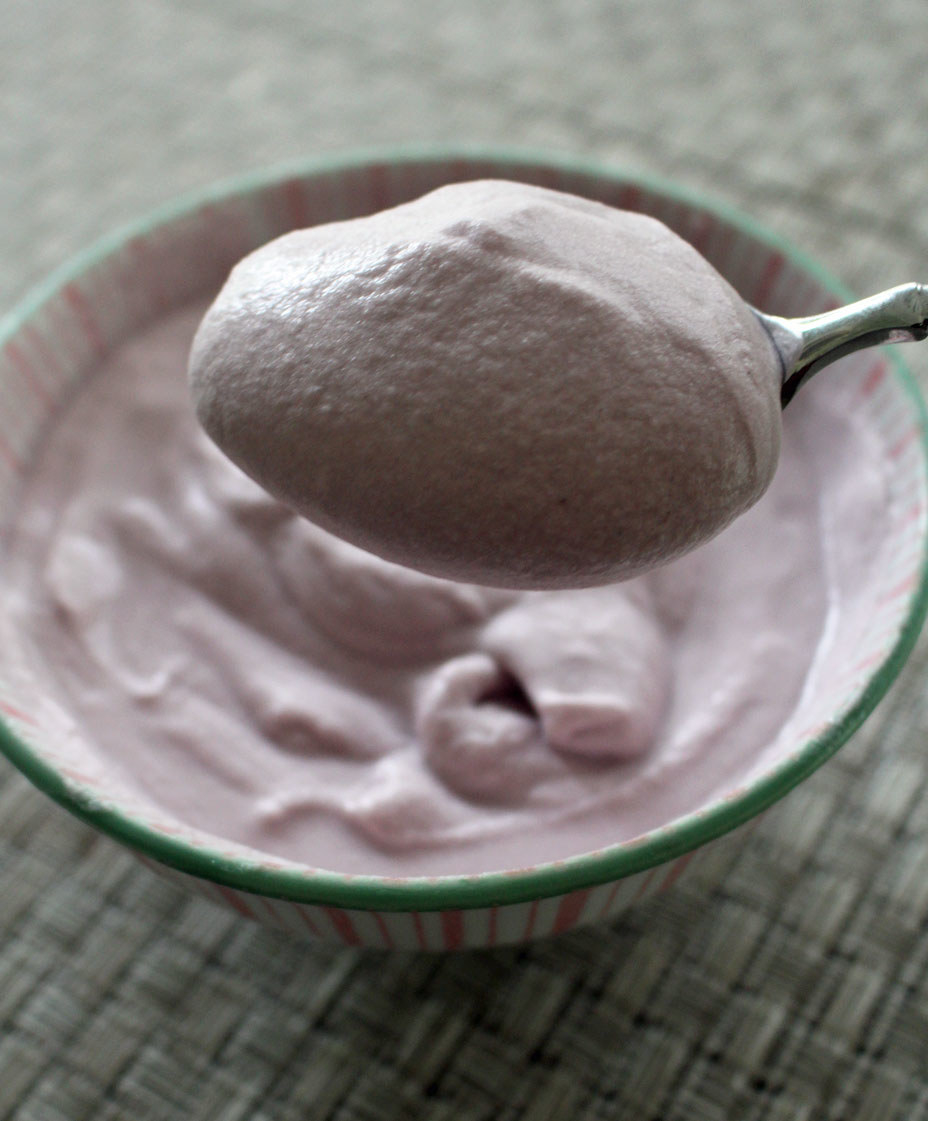 I will admit I was extremely skeptical of this recipe from the get-go. The ice cream mixture was so loose and watery at first, and even after about ten minutes of churning it in my stand mixer, I thought there was no way it would firm up. Nonetheless, after about fifteen minutes I noticed a sudden, visible change in the consistency of the ice cream. When I poured it into bowls, it wasn't as thick and hard as ice cream per sé, but it had a definite frozen-yogurt quality to it. And despite my hesitation about eating wine and milk, it actually tasted good. I mean, what doesn't taste good when you add sugar and cream? I would let the ice cream to sit for an additional hour or so in the freezer before eating it so it stays semi-frozen.
9.
If you don't have a campfire, make s'mores in banana boats on the grill.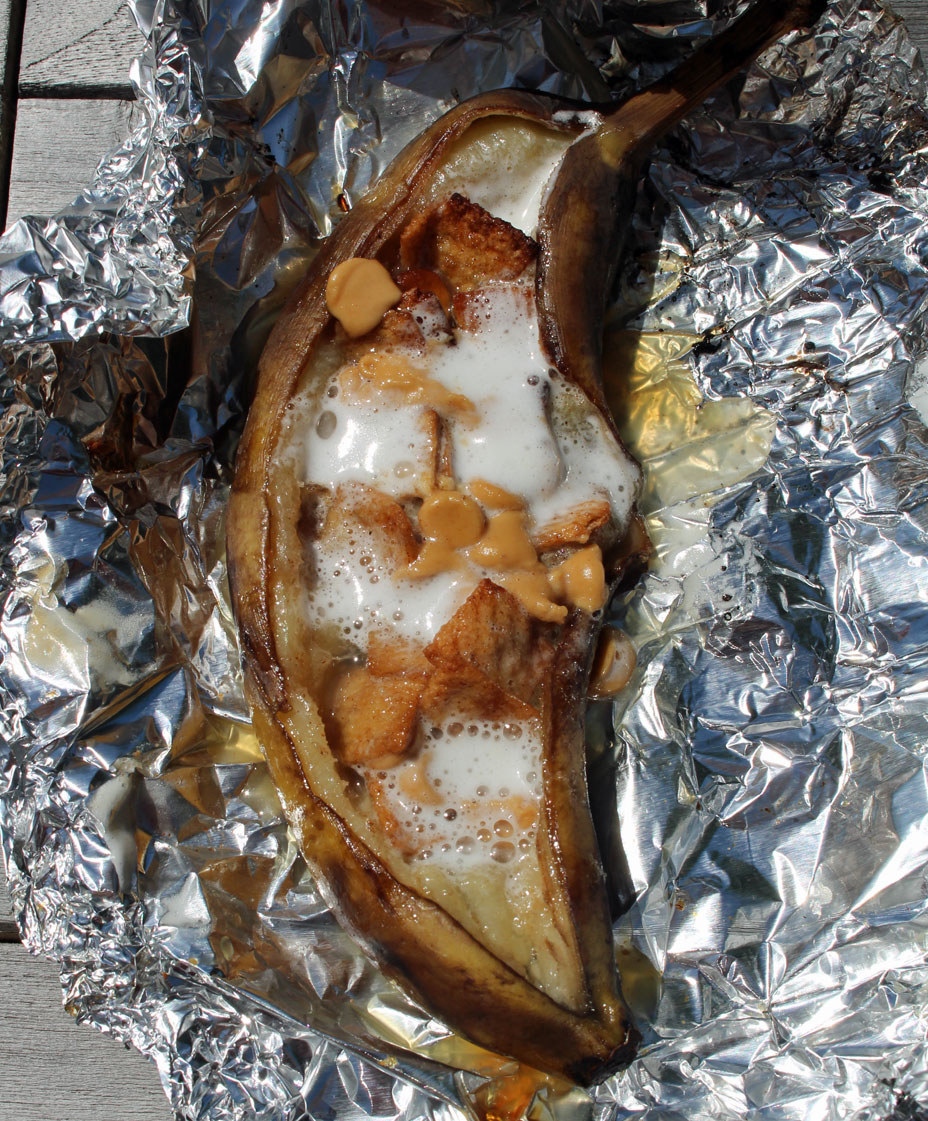 Don't have access to a campfire but craving gooey, melty s'mores? I saw so many recipes for banana boat s'mores like this one on food blog Six Sisters Stuff. You can make this adaptable summertime dessert on the BBQ or even in the oven.
What you'll need: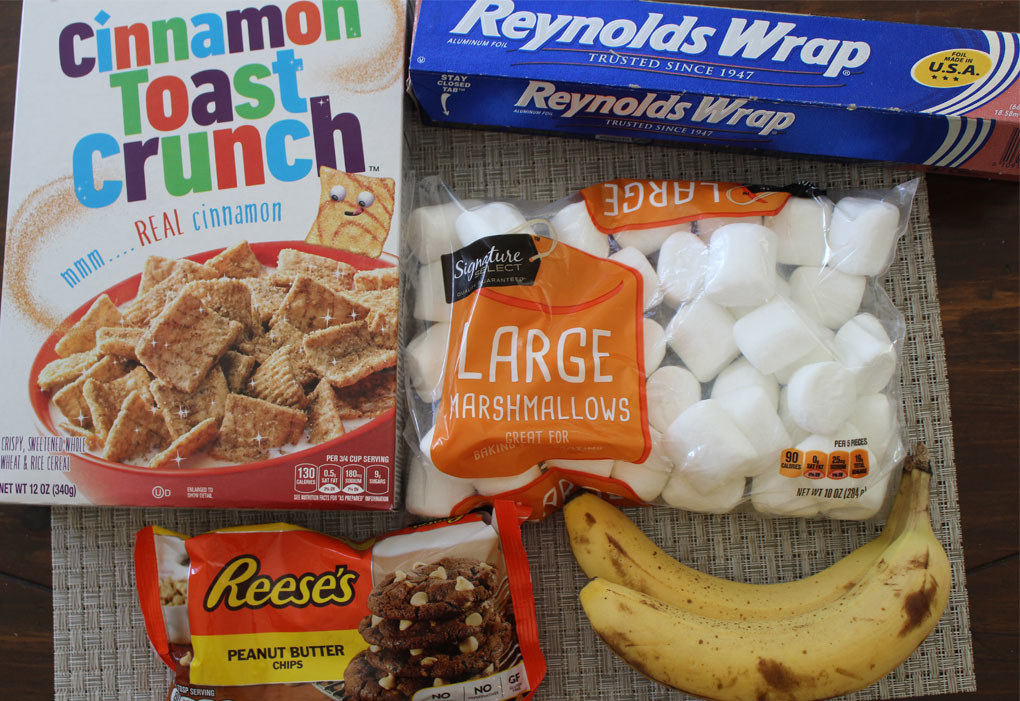 If you're a traditionalist, these banana boat s'mores should call for bananas, graham cracker, marshmallow, and chocolate chips. But feel free to get creative. I used cinnamon toast crunch cereal in lieu of graham crackers and peanut butter chips instead of chocolate. You'll also need aluminum foil to grill the banana boats.
How to make them: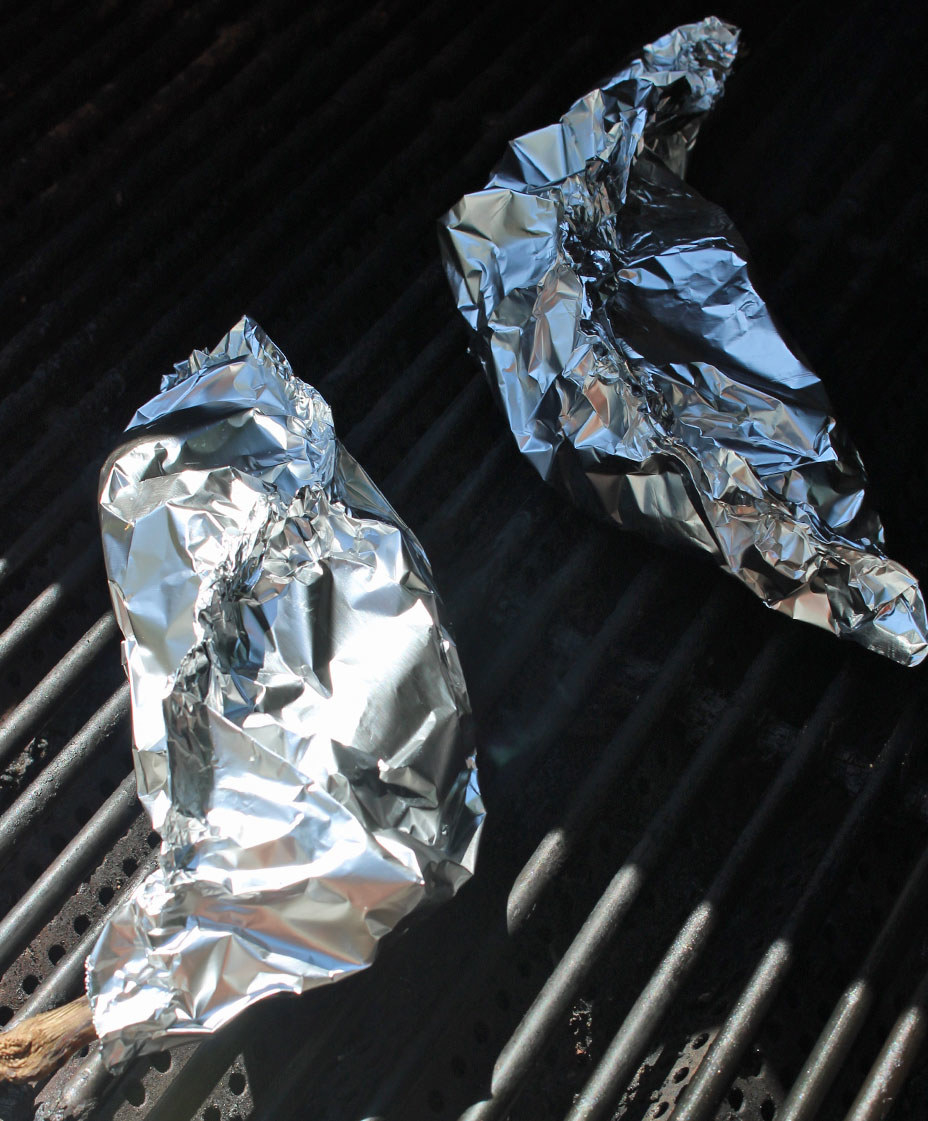 Use a pairing knife to slice lengthwise down the banana, revealing the flesh but not cutting completely through. Then, stuff the banana with your favorite s'mores fillings. Wrap the banana boats in aluminum foil and seal them completely, then grill them with the BBQ lid down for eight to ten minutes.
The result: ??/?????
I had such high expectations for these banana boat s'mores. In fact, I thought they were the cutest idea. But in the end, I was very disappointed. I'm not sure exactly what went wrong here, but the final result was overflowing with banana juice (maybe my bananas were too ripe?) and the marshmallows never really melted properly, they just turned into a weird, soggy liquid. These creations didn't hold a candle to real s'mores, and I wouldn't make them again.
10.
Or make epic, melty s'mores by hiding the chocolate *inside* the marshmallow.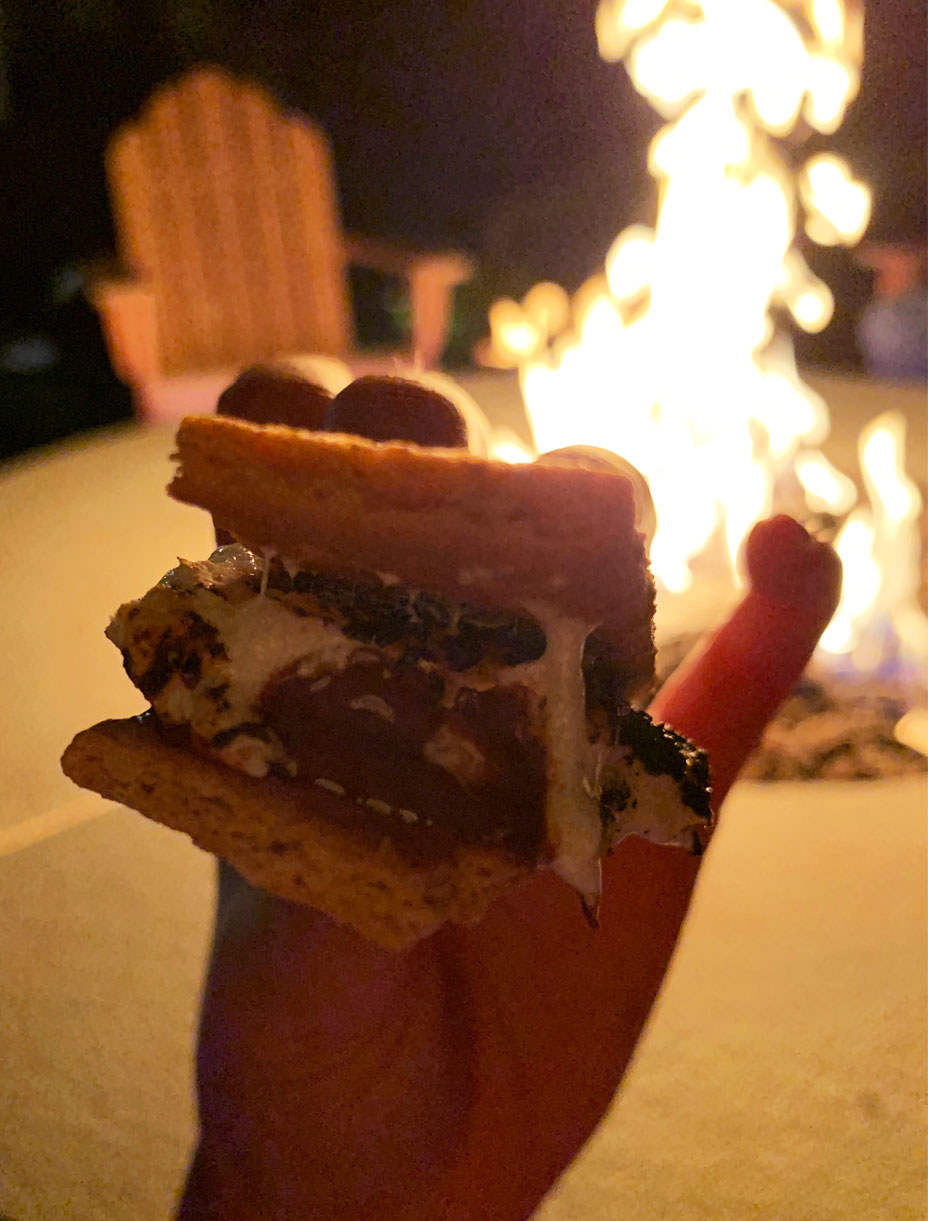 Since my first s'mores hack wasn't a success, I was determined to find a better way to make s'mores. They are a quintessential, nostalgic summer dessert, after all. So, I read about a trick that suggests hiding the chocolate square inside the marshmallow. That way, when you roast the marshmallow, the chocolate melts with it.
What you'll need:
Basic campfire s'mores ingredients including marshmallows, graham crackers, a chocolate bar like Hershey's, and a long stick for roasting.
How to do it: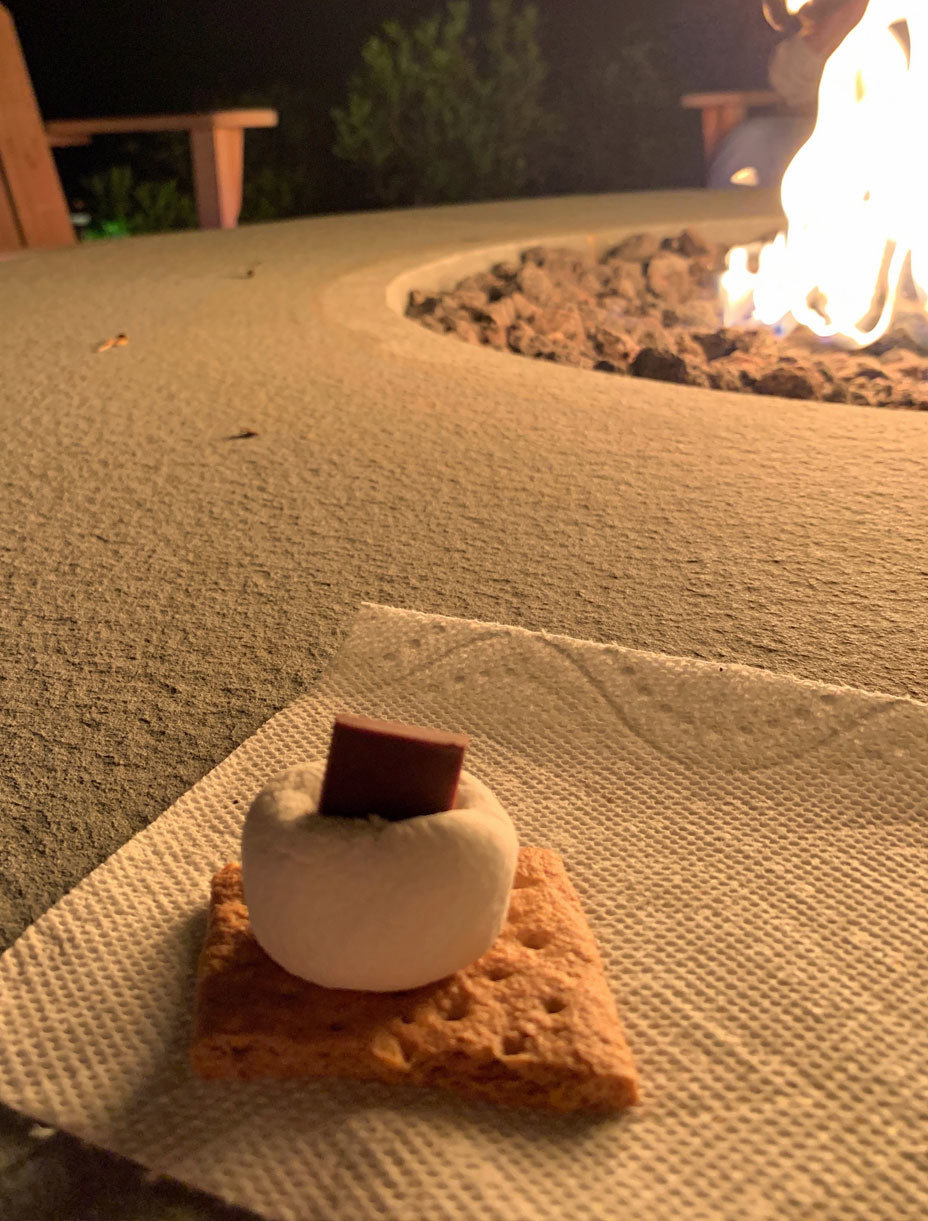 This hack takes your basic campfire s'mores and makes one little tweak: Break off a chocolate square and lodge it into the marshmallow. Then, fasten the marshmallow onto a stick and roast it on the fire until it reaches your desire doneness, whether that be a light char or a full-blown burnt mallow. Put the marshmallow (which is now hiding the melted chocolate) between two graham crackers pieces like a sandwich.
The results: ?????/?????
Allow me to introduce the perfectly melty, chocolatey s'mores of your dreams. I couldn't have imagined that a hack this easy could take s'mores to a whole new level, but here we are and I'm never looking back. One thing to note is you'll want to get your marshmallows really, really charred on the outside in order for the chocolate to melt. If you're a fan of the lightly toasted marshmallow, this trick probably won't work for you.
11.
Turn sliced watermelon into a boozy dessert.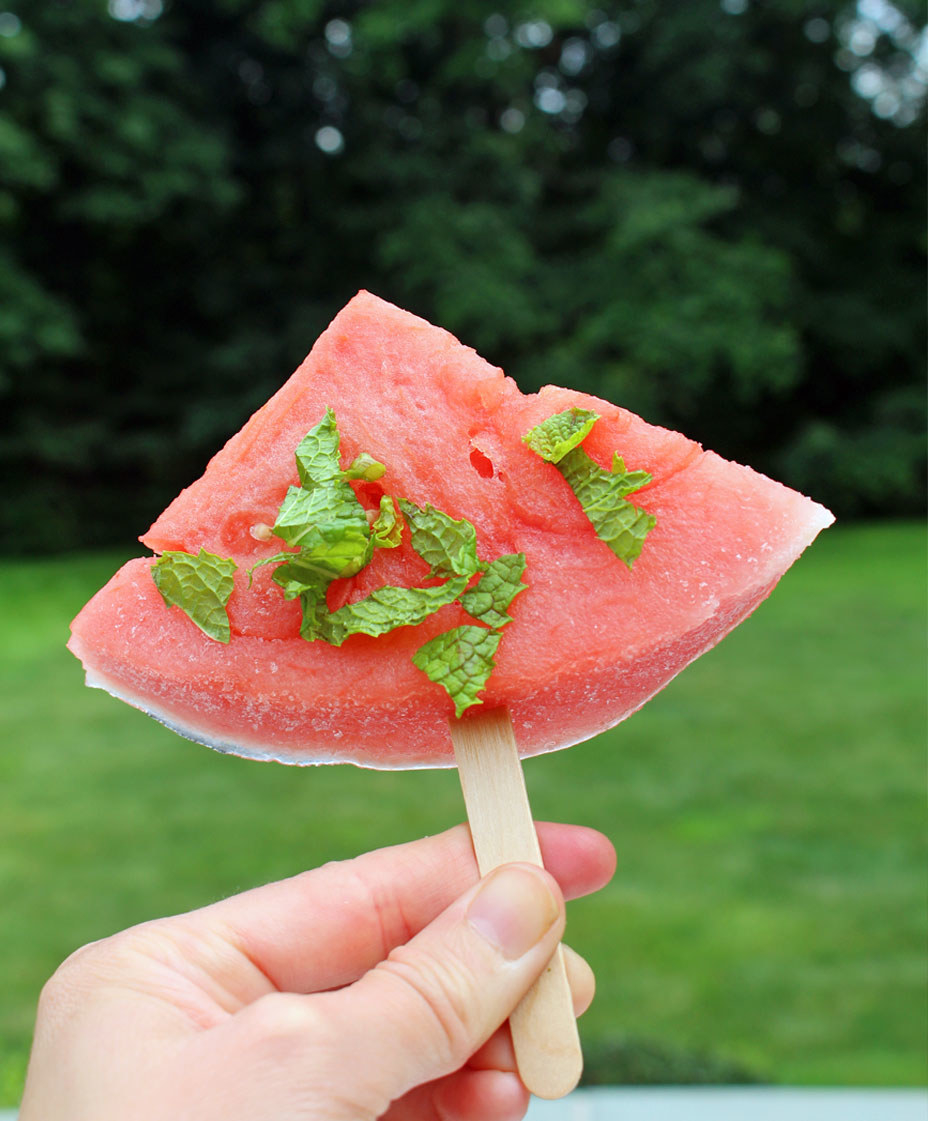 There are two essential elements for any good summer get together: Booze and sweets. So why not combine the two into one edible treat? Enter: These frozen, mojito-soaked watermelon slices.
What you'll need: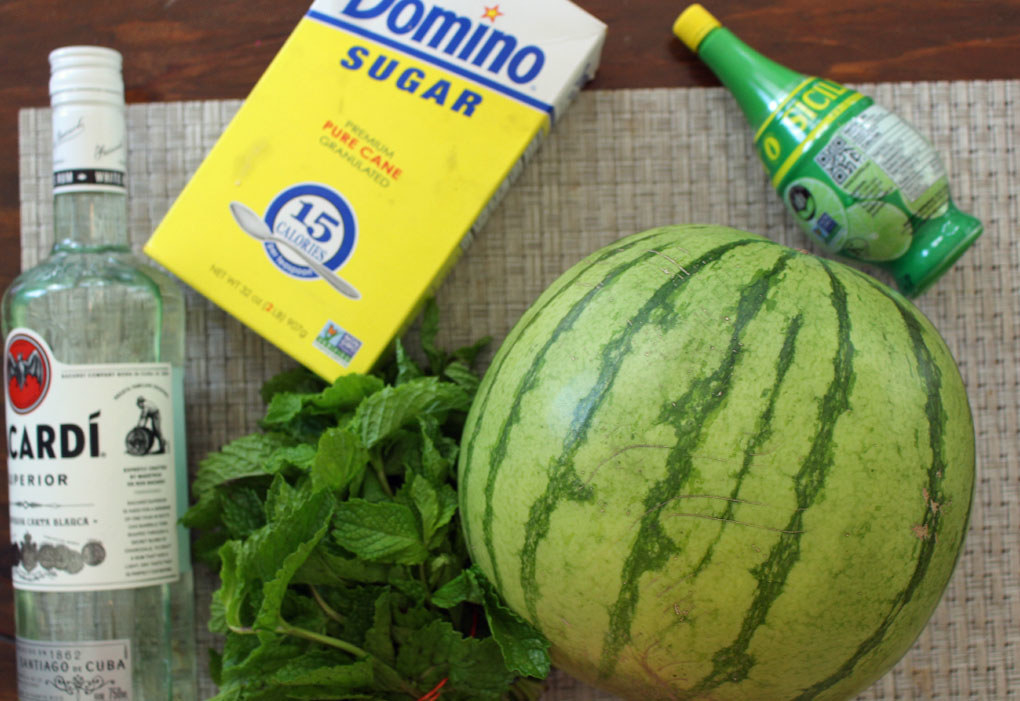 A medium-sized seedless watermelon, white rum, mint, granulated sugar, and lime juice. The recipe I followed also calls for mint extract, but I left that out because I don't love how strong it tastes. I opted for fresh mint instead.
How to make it: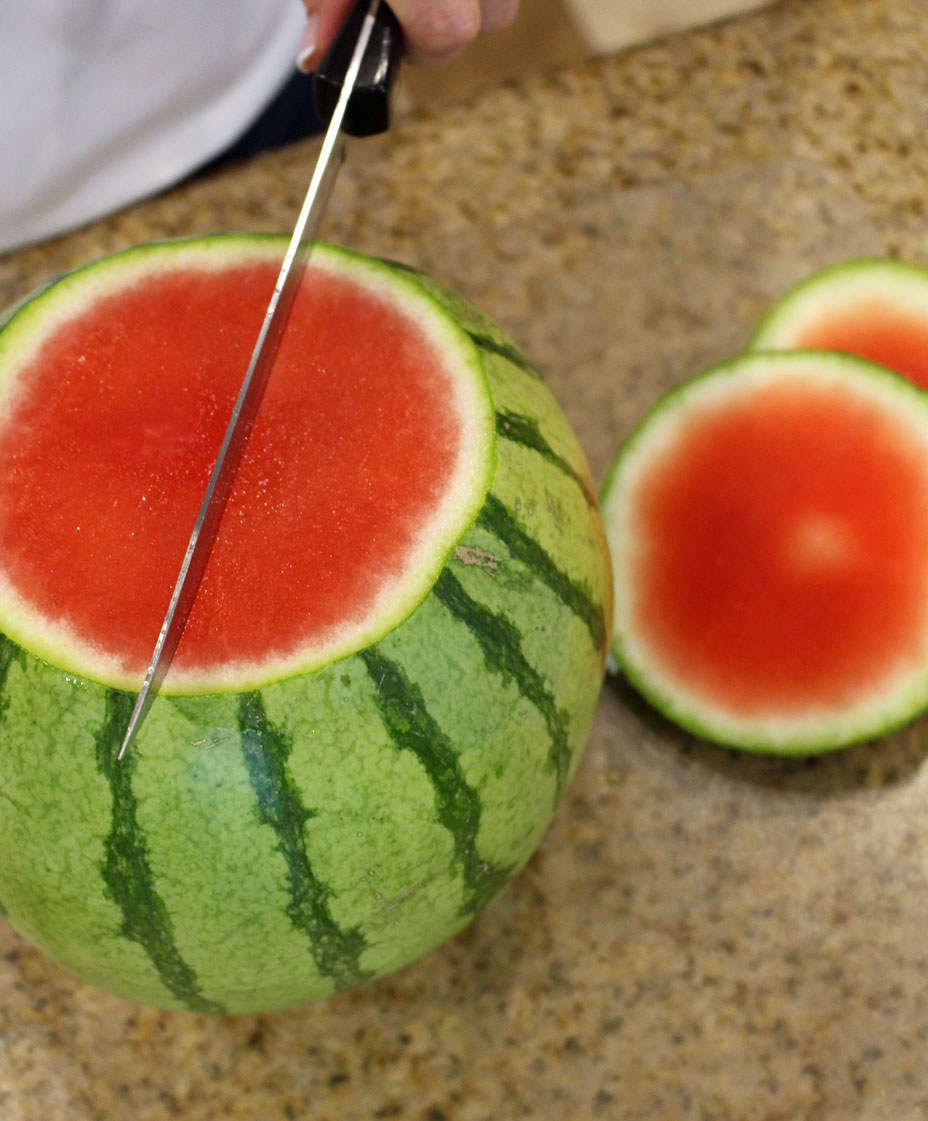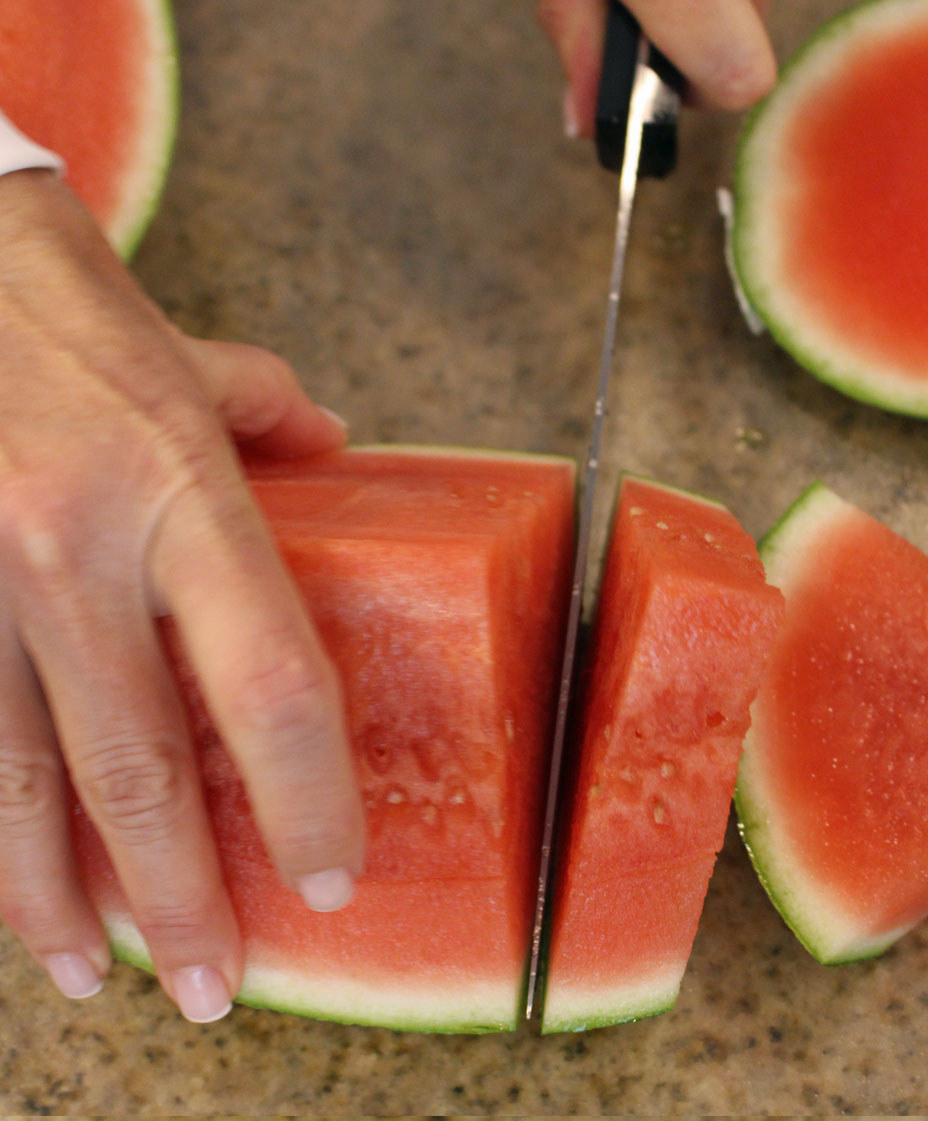 Slice the top and bottom tips off the watermelon so that it sits flat. Then make one large slice through the watermelon, lengthwise, so you have two halves. Then, slice each half again to make four quarters. Then, cut the quarters into triangular pieces. Finally, remove and discard the watermelon rinds.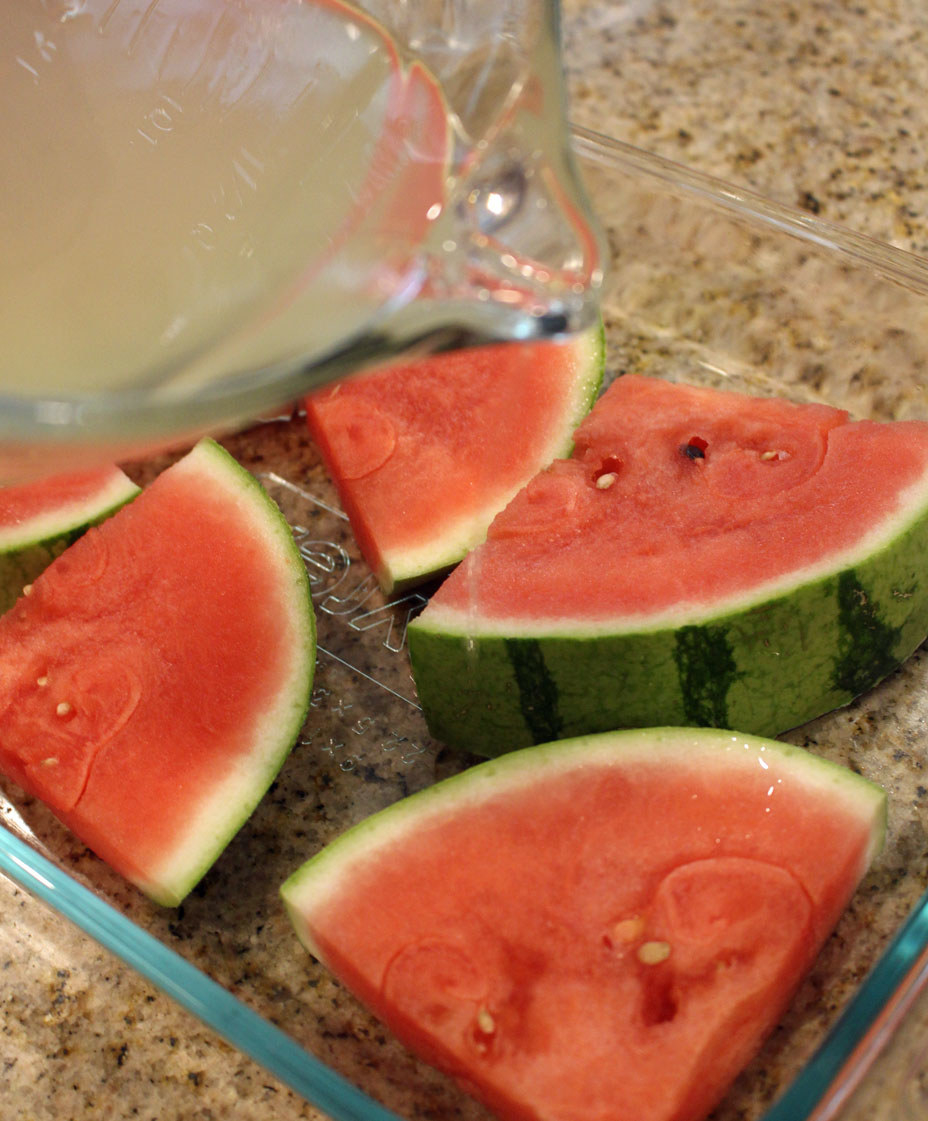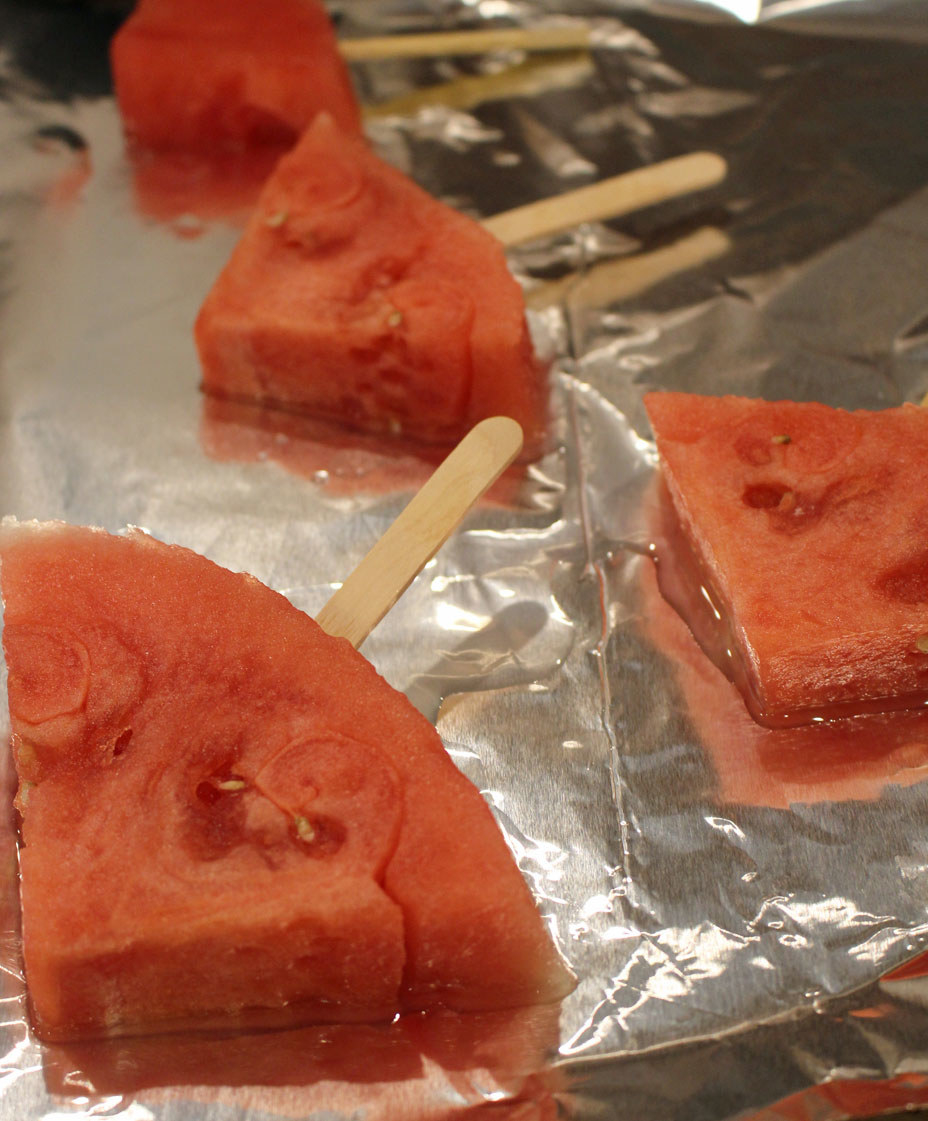 Make simple syrup by boiling equal parts sugar and water. Mix the simple syrup, the rum, lime juice, and fresh chopped mint in a bowl. Then, place the watermelon triangles in a baking dish and cover them with the mojito mixture. Let the melon soak in the mojito mixture for about 20 minutes at room temperature. Then, place the slices on a foil-lined baking sheet and freeze them for at least an hour. When you're ready to serve, sprinkle the watermelon popsicles with more chopped fresh mint.
The results: ???/?????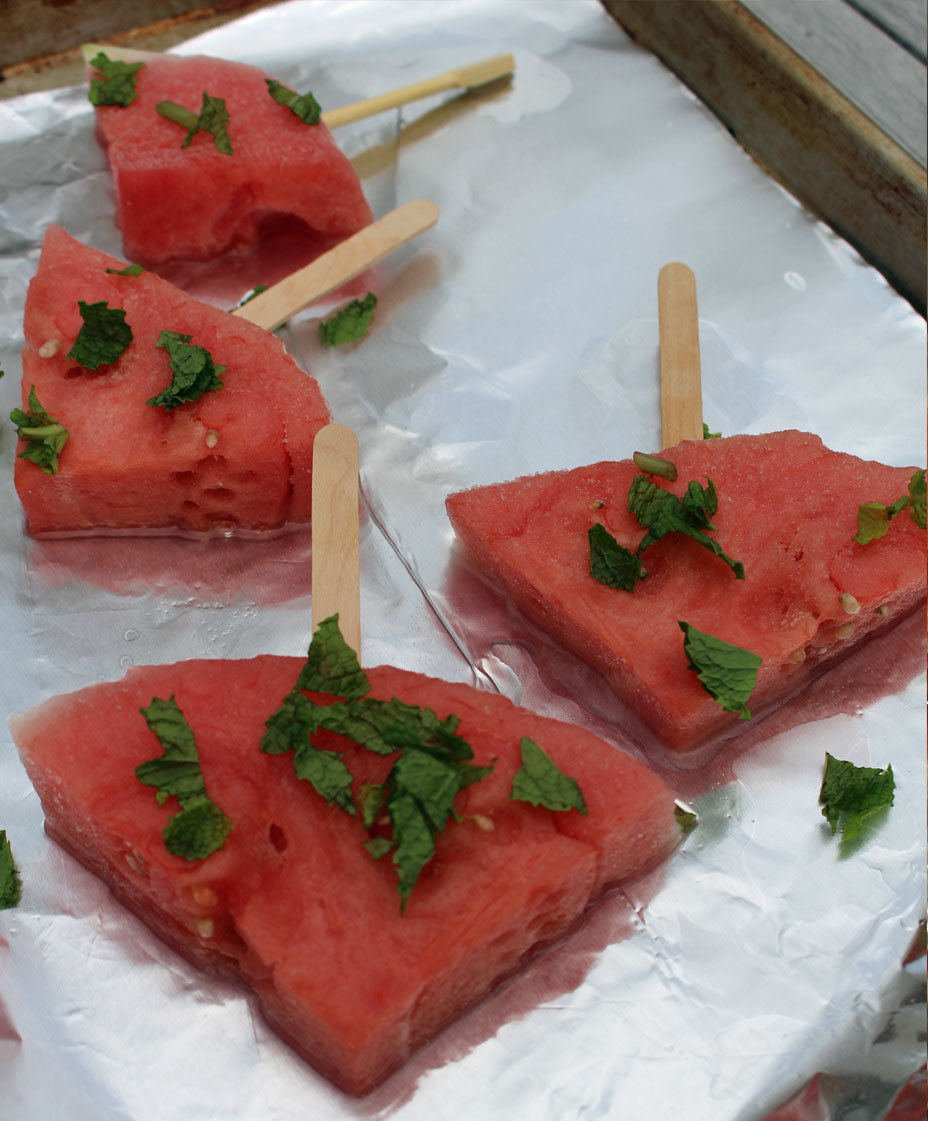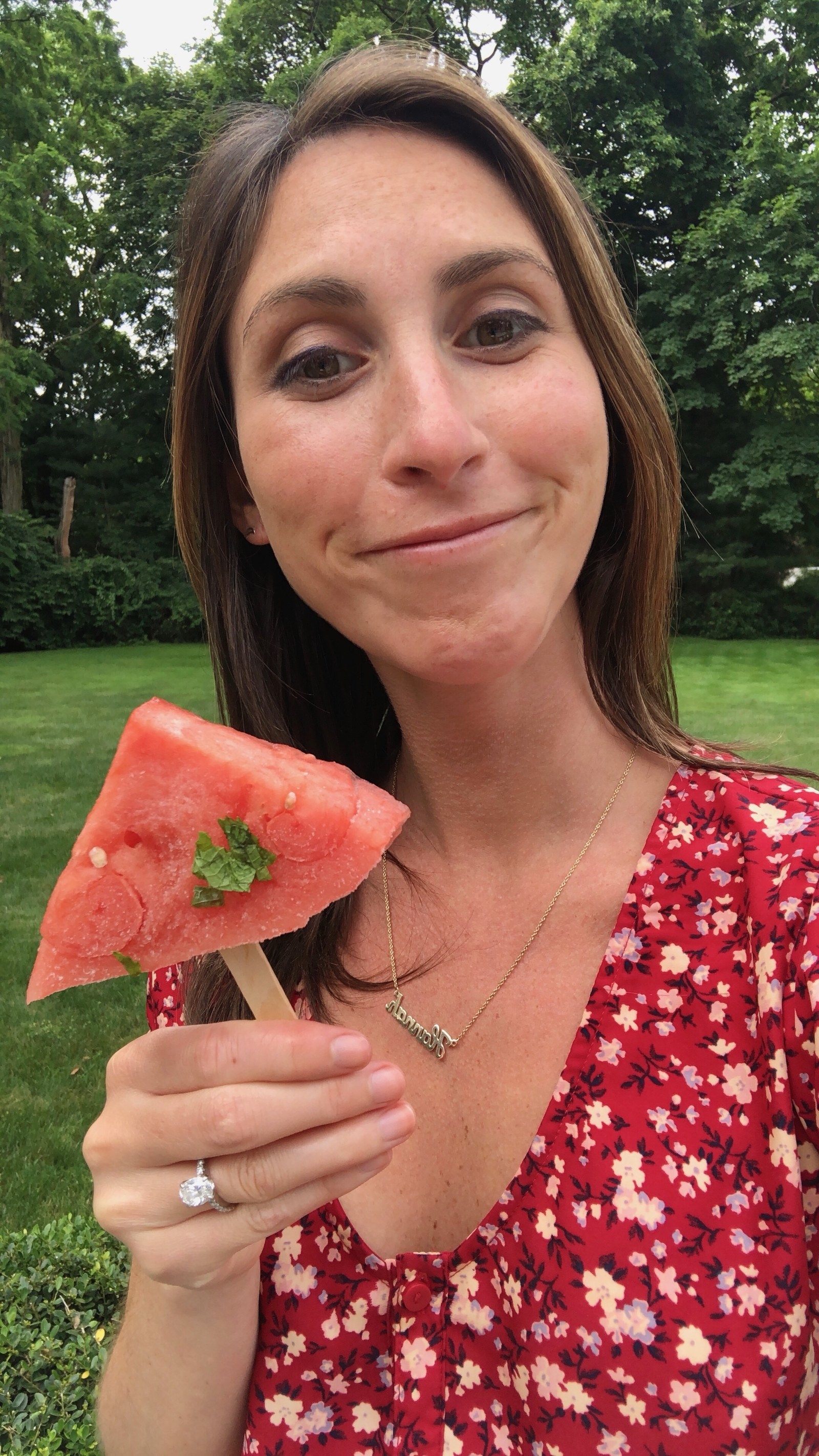 In the end, these mojito watermelon popsicles were super refreshing and delicious, and the fresh mint was a great touch, but the recipe made way fewer popsicles than I was expecting. I lost a bunch of watermelon slices along the way because many fell apart while soaking in the mojito mixture and never made it into the freezer. That being said, chop more melon than you think you'll need. Also, these "popsicles" begin to melt as soon as you remove them from the freezer, so prepare to serve them quickly.
Source: Read Full Article