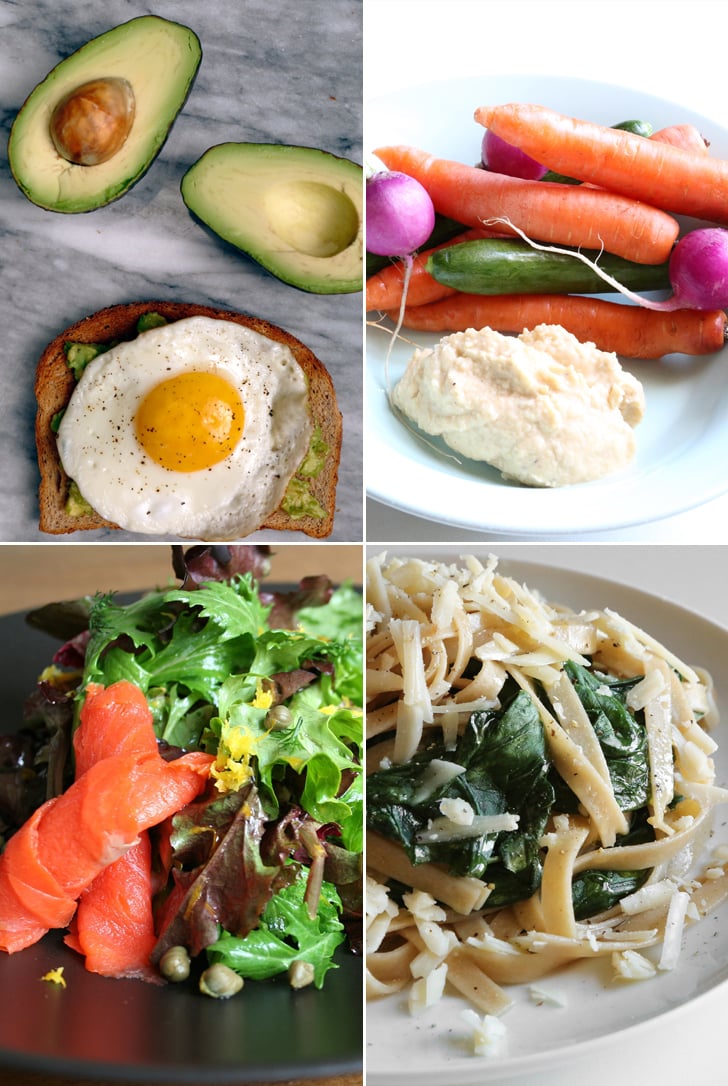 Source: POPSUGAR Photography
I know I'm not alone in the struggle to eat real food while surviving a crazy busy day. Many of us can relate to getting up too early and staying up too late, trying to squeeze in a workout, weeding through a constantly clogged email inbox, furiously typing 100 WPM, trying not to neglect friendships and relationships, and remembering to breathe. But the most essential thing to the success of a day is fuel . . . and M&M's, frozen mac and cheese, and endless cups of coffee aren't sustainable forever. As I'm entering my late 20s and my metabolism is beginning to resemble a sloth's movement, I'm more than ever attempting to find the easiest and most delicious ways to eat real food. Here are some of my ideas:
Source: POPSUGAR Photography
Breakfast
I try to eat breakfast away from a computer. It may be my only meal of the day that's not in front of a screen. Since I'm up really early, I usually end up eating two breakfasts (one savory at 6 a.m. and one sweet around 10 a.m.).
Source: POPSUGAR Photography
Lunch
Oh, lunch! How neglected you typically are! Though I wish I could get my sh*t together enough in the a.m. to pack a perfect mason jar salad, I just don't. So here's what I do instead:
Source: POPSUGAR Photography
Source: Read Full Article