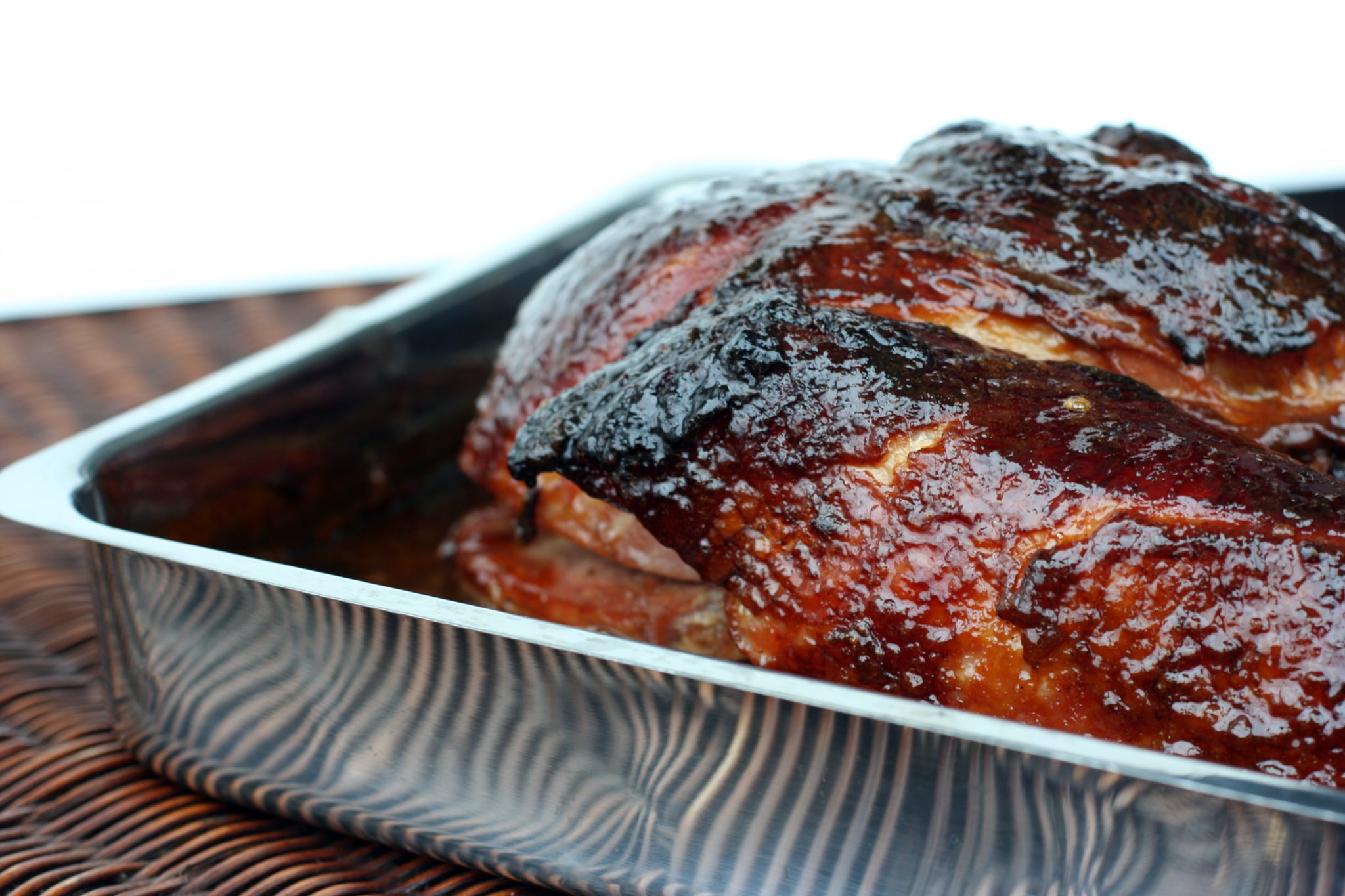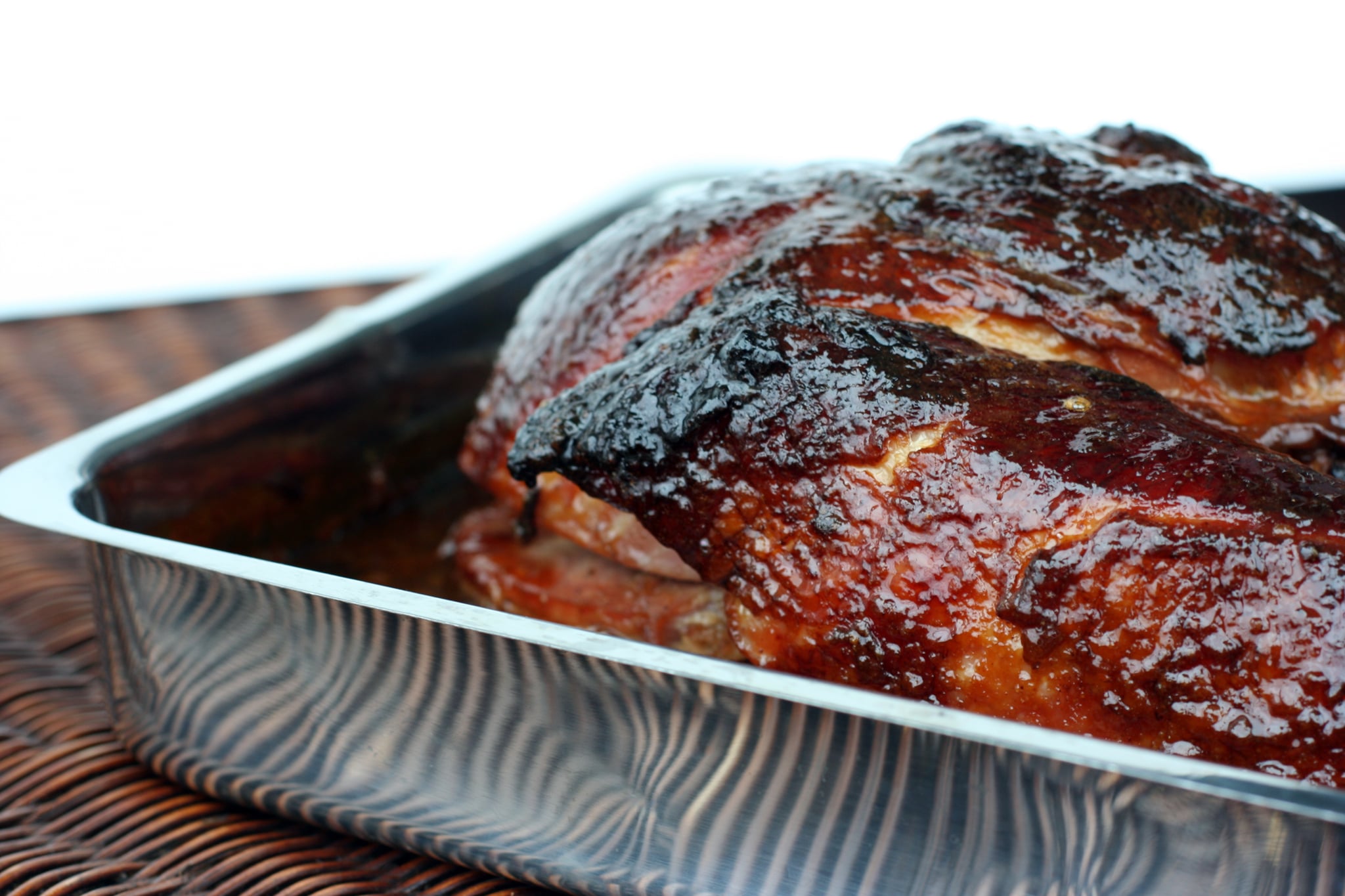 I'll be honest with you: I've never been responsible for making the holiday ham. Typically, one of the men in my family (usually my grandfather) is smoking or roasting a ham. I'm not even sure what the process is; because it's never cooked in the oven, I've never even seen the ham prior to its dazzling presentation on the table. However, this year, in an effort to improve my large meat roasting skills, I volunteered to try out a holiday ham recipe. Since I'm from the South, I had to turn to a trusty source, Southern Living, for the recipe.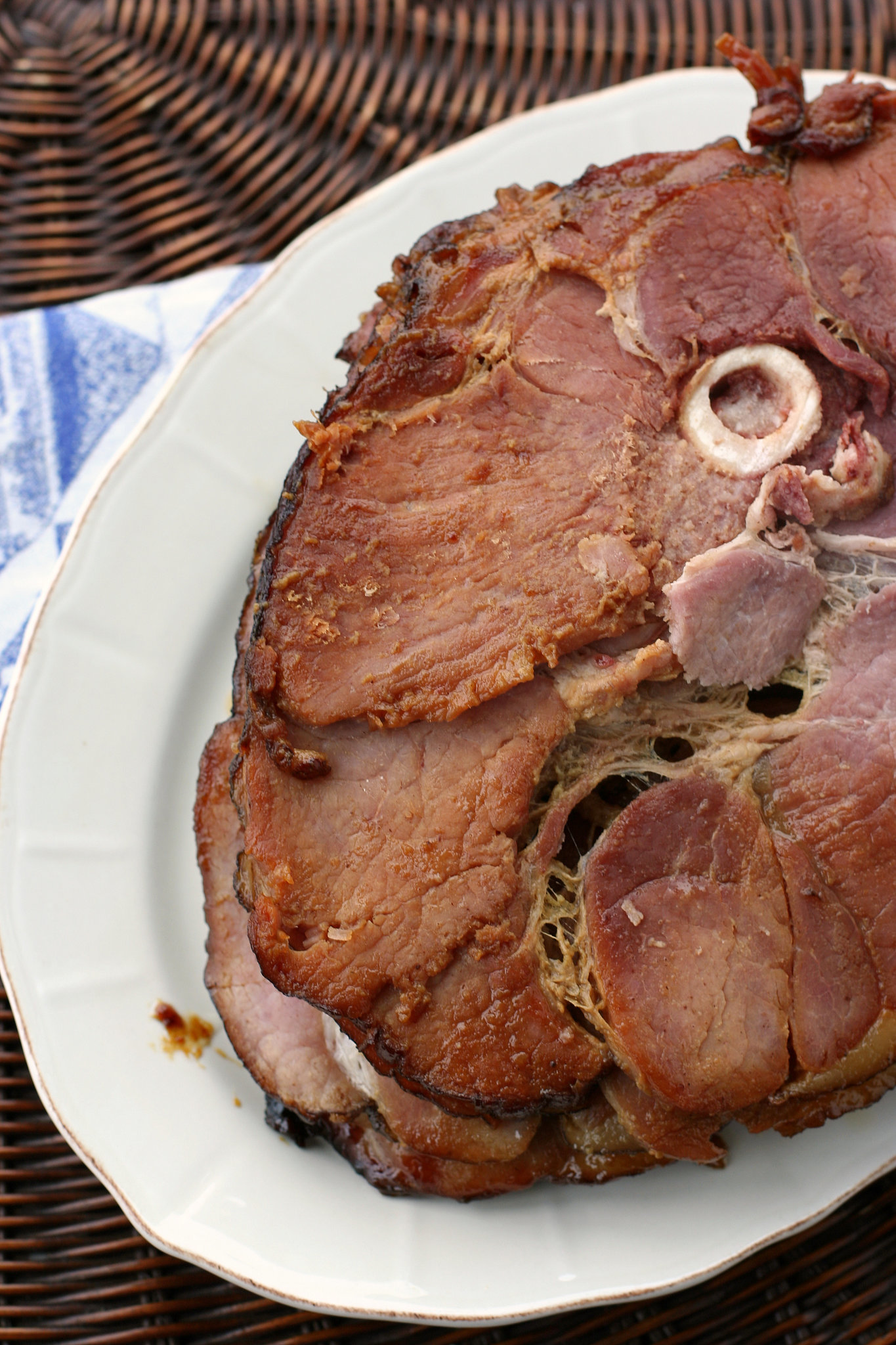 The key ingredient in this recipe is bourbon. Your kitchen will smell like molasses and bourbon as the ham slow roasts in your oven for several hours. Be sure to roast it the full recommended length so the sauce reduces into a sticky glaze that caramelizes the edges of the ham.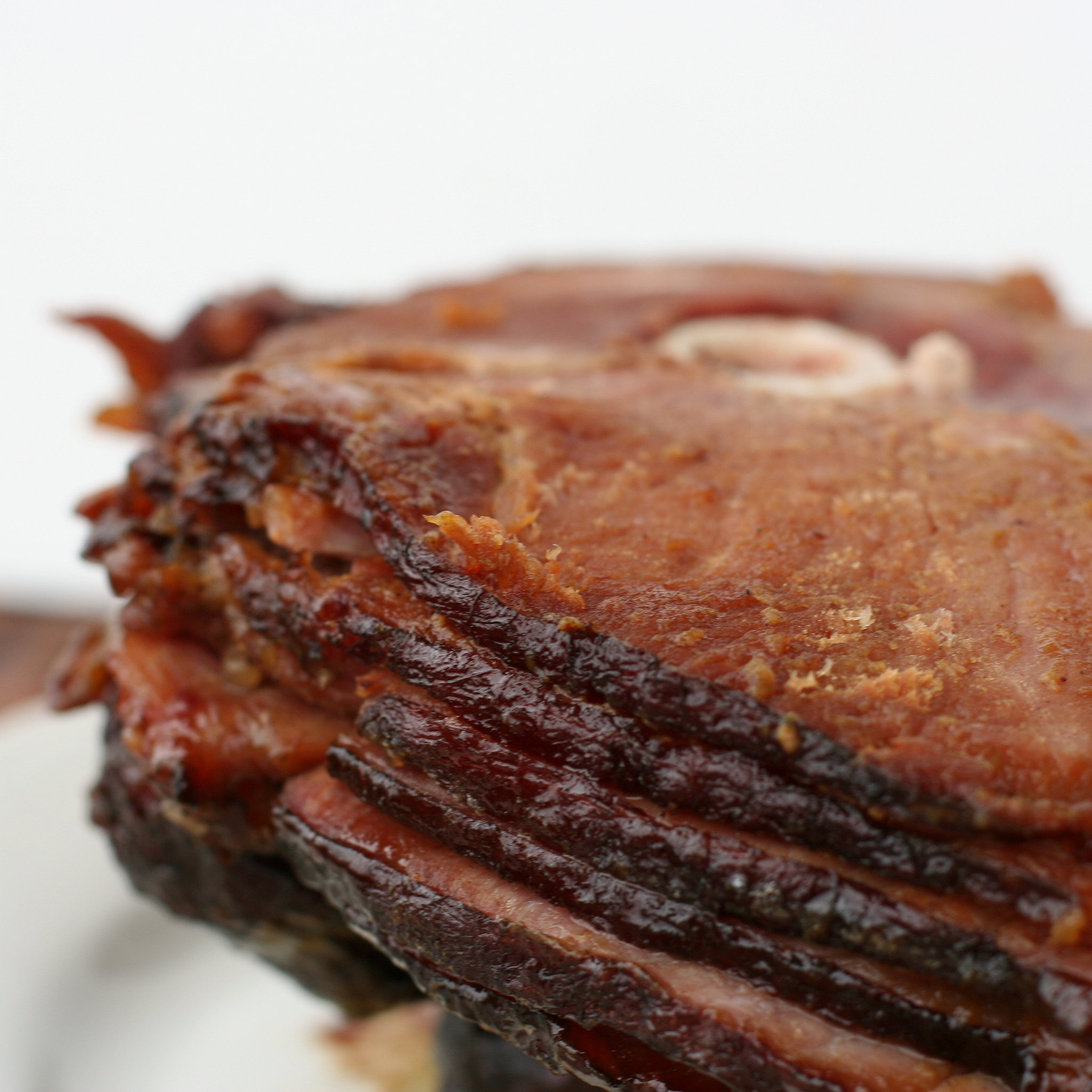 After a few bites from my most honest taste testers, my parents said, "Hmm . . . maybe you need to be responsible for the ham this year . . ." The bourbon's the trick, y'all. It adds an oaky, smoky flavor that complements the salty pork. The honey, molasses, and brown sugar just about turn this into a caramel-covered ham! My parents especially adored the bourbon glaze and even ladled hefty spoonfuls of it onto their rice and collard greens.
Honey-Bourbon Glazed Ham
Notes
In the original recipe, the ham is studded with whole cloves; however, speed up the recipe by adding the whole cloves into the bourbon sauce. The clove flavor will still infuse in the ham, plus upon service, your guests won't have to pick out the buds as they eat the ham.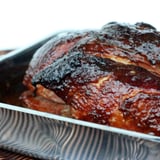 Ingredients
Directions
Information

Source: Read Full Article