Real talk: Eating out with friends and loved ones is fun and all, but nothing turns the mood sour quite like realizing you just emptied your bank account on an entrée.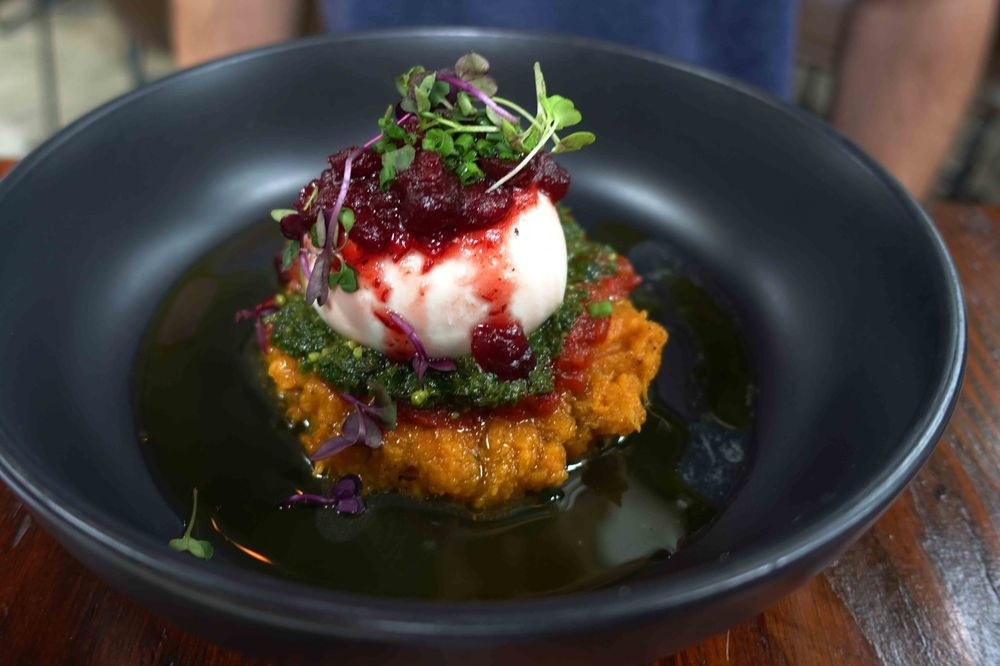 To help you avoid paying an arm and a leg when eating out, we reached out to Yelp to help determine the best budget restaurant in each state (and DC), which the site measured using an algorithm that ranks its reviews.
Soooo here are the 51 best restaurants with an under-$30 menu.
1.
Falafel Cafe, Birmingham, Alabama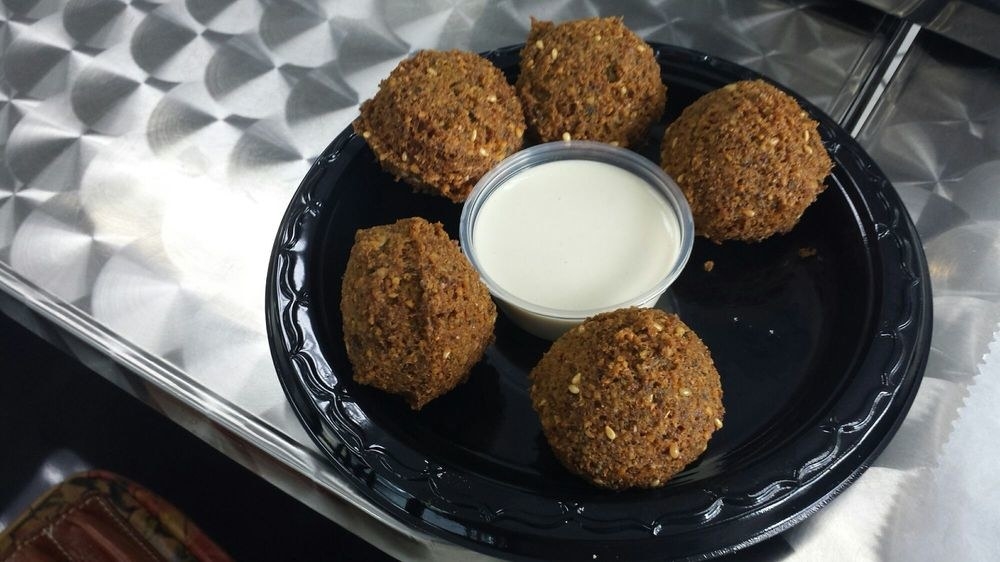 Price range: under $10
"The concept for this place is similar to Chipotle's, except they serve Middle Eastern food. You can choose from beef, chicken shawarma, gyro, or falafel. You have the option of creating either a wrap or plate with rice, hummus, salad, and bread. Wraps are about $7.50 and plates are about $9.50. The prices are fair considering how fresh everything is. You can tell everything is made in-house." —Yelper Ranita S.
2.
International House of Hotdogs, Anchorage, Alaska
Price range: $11–$30
"This place has a variety of hotdogs and the menu has something for everyone. Our service was very fast and our server was very friendly and made sure everything was exactly how we wanted it. I had the Hawaiian dog — the pineapple and BBQ sauce toppings were plentiful. At this place, you order at the window and sit outside, but it all adds to the experience. The quality and portion of the toppings are perfect and worth the $9." —Yelper Kamrin D.
3.
Oscar's Cafe, Eureka Springs, Arkansas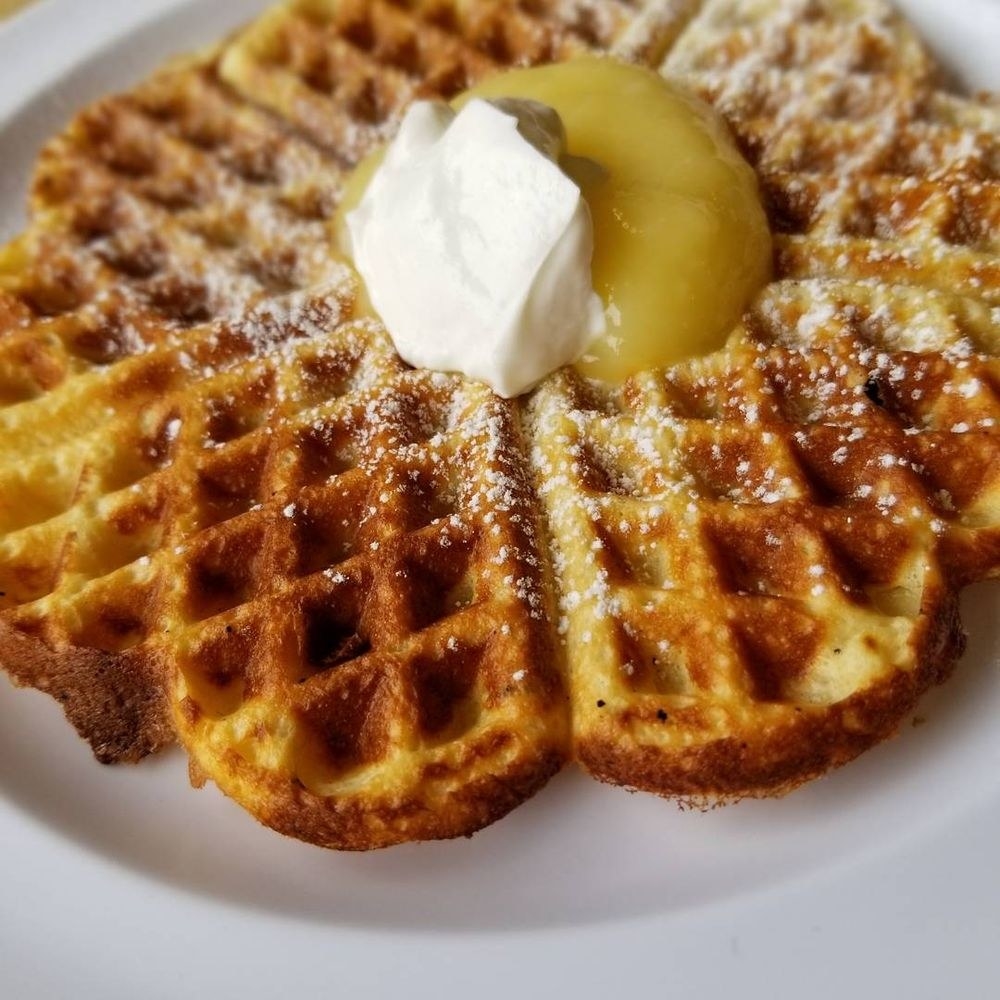 Price range: Under $10
"This place has a great menu that has all the staples of a traditional American breakfast with a lot of fun twists. Nordic waffles with salmon mousse weren't what I was expecting to find in Eureka Springs. Everything was really affordable. You can't beat $2.75 lattes and waffles under $4." —Yelper Danielle H.
4.
Cocina Madrigal, Phoenix, Arizona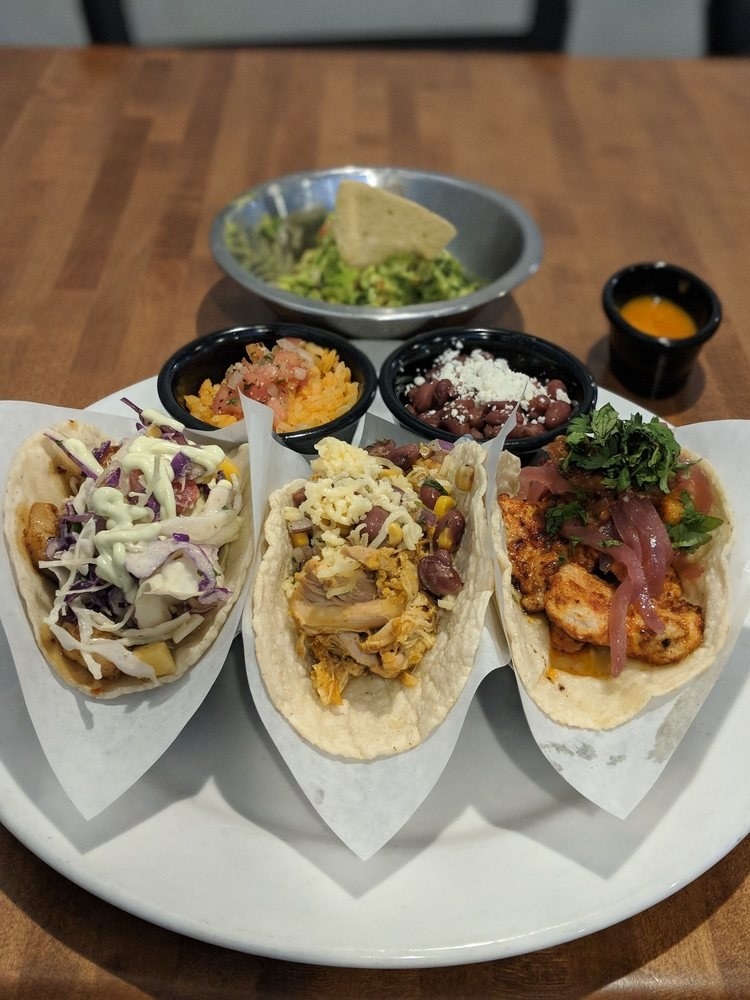 Price range: $11–$30
"All the other five-star reviews are accurate — this place is great! It has a laid-back, fun atmosphere, which is great for a group of friends. The lime margaritas were excellent and not too sweet. You can mix and match enchiladas, so I ended up getting one chicken and one wild mushroom enchilada, and they were both really good and had lots of flavor!" —Yelper Alexia J.
5.
Local / TROPICALI, Big Bear Lake, California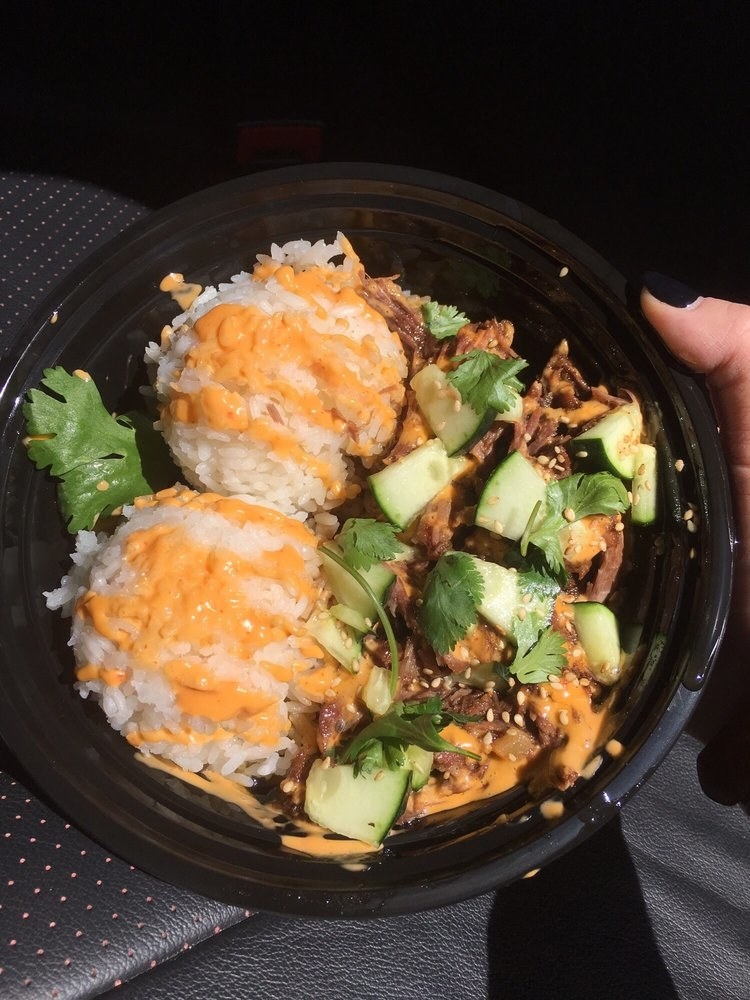 Price range: $11–$30
"One year later, and this is still our favorite place to eat out in Big Bear! Their ahi poke bowls are so good; we usually cook most of our own meals, but we ate here twice in three days. My favorite is the Pele, which comes with a tasty spicy sauce, cucumbers, and sweet onions. The ahi is wild-caught sashimi-grade and is very delicious over the warm rice." —Yelper Amber E.
6.
Xicamiti La Taquería Bistro, Golden, Colorado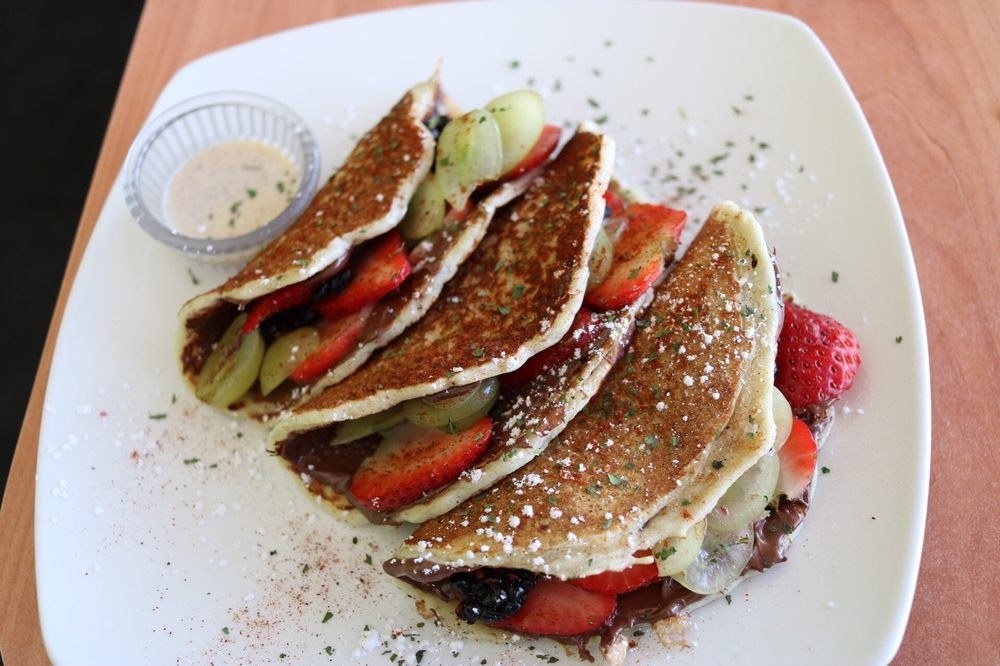 Price range: Under $10
"There is a line out the door to dine at this restaurant and it comes at no surprise. The staff is as friendly as can be. Instead of tortilla chips and salsa, they serve a unique chip with a savory crunch with hot sauce, which was delicious. I came for brunch and was tempted to get several of the different breakfast burritos and tacos, but settled on the chicken tacos with onions, peppers, and a delicious creamy, spicy chipotle Verde sauce — fantastic!" —Yelper Jenna M.
7.
Knot Norm's Catering Co., Norwalk, Connecticut
Price range: $11–$30
"The fish and chips were exceptional, the lobster bisque was out of this world, and the fish tacos had the perfect amount of crunch! I would 10/10 recommend this location for anyone looking for a nice relaxing atmosphere with great food!" —Yelper Katherine J.
8.
Frank & Louie's Italian Specialties, Rehoboth Beach, Delaware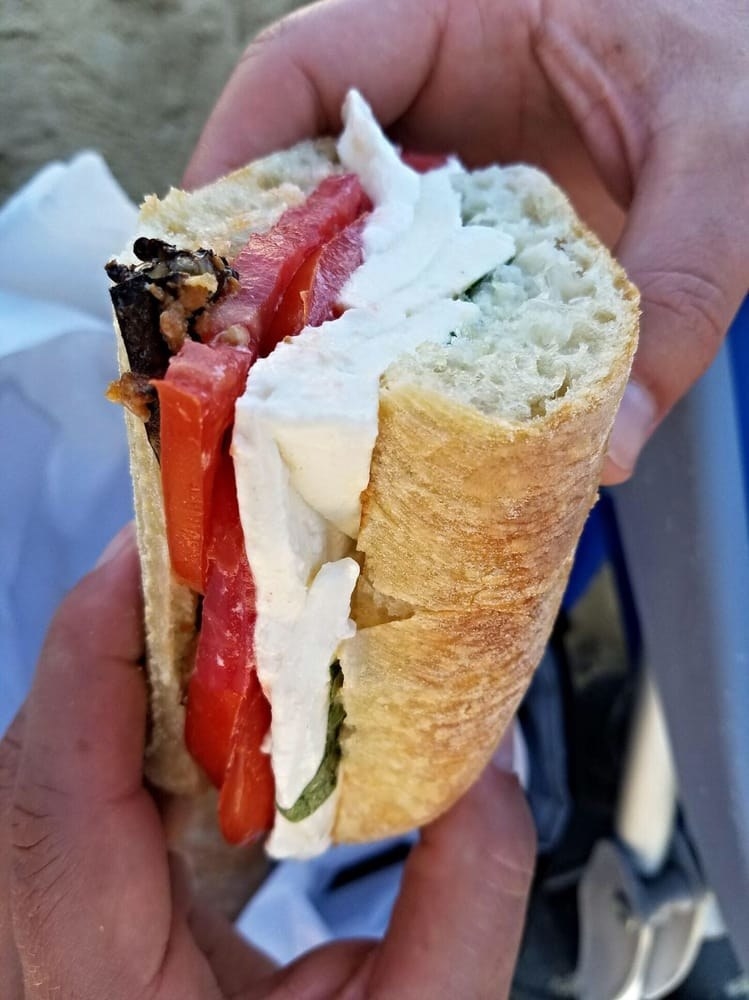 Price range: Under $10
"This small Italian deli is a real gem. The sandwiches are piled high with the best quality meats and cheeses and are on a really nice roll. The fresh mozzarella is a real treat, as is the prosciutto. Get a sandwich to take to the beach. Pro tip: Call ahead and place your order since the wait time can be as long as two hours." —Yelper Matt S.
9.
Yardie Spice, Homestead, Florida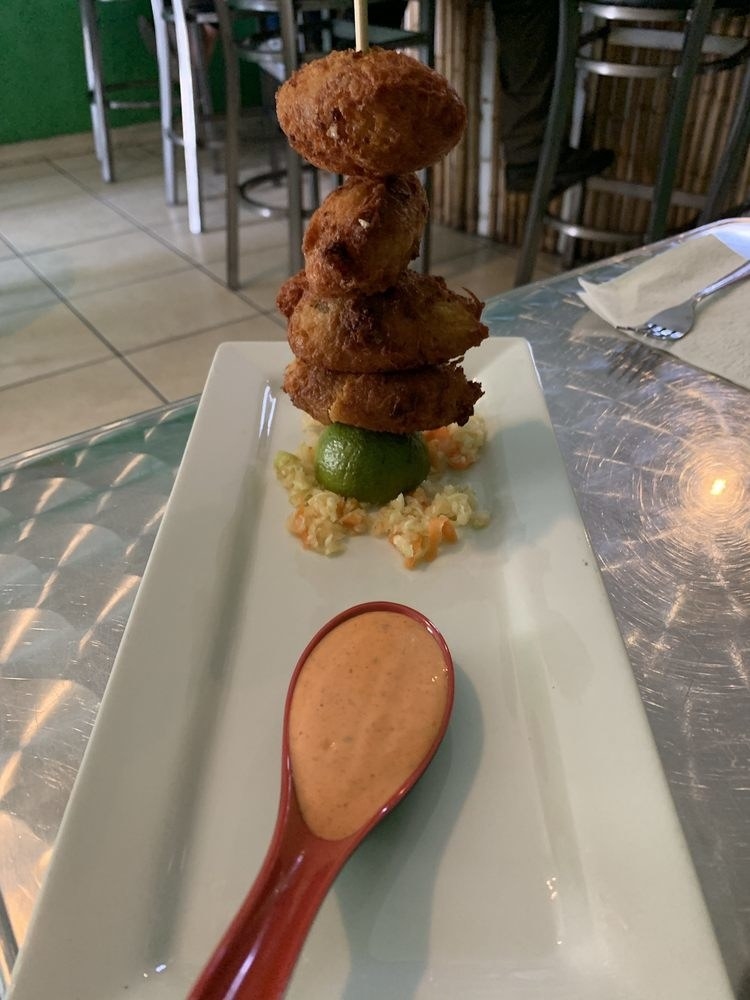 Price range: $11–$30
"The owner was very friendly and informative about the menu. He is from Haiti and his wife is Jamaican. He made a few suggestions and I placed an order to go. I had a delicious juice with mixed berries and passionfruit while I waited. We had the jerk pork which came with rice and peas, plantains, and salad. The pork had just the right amount of heat and was very tasty." —Yelper Lee W.
10.
The Local Wood Fired Grill, Alpharetta, Georgia
Price range: $11–$30
"I ordered a plate with two sides and selected the grilled and smoked chicken wings as my protein along with caramelized brussels sprouts and sweet potatoes with black sesame. The price including tax on this plate was $12.83. From the moment I took my first bite of the chicken wings, I knew my bank account was going to [be] in trouble. The chicken wings have some kind of lemon pepper seasoning on them. My taste buds were definitely thanking me after every bite!" —Yelper Kaleb E.
11.
Porky's Kauai, Waimea, Hawaii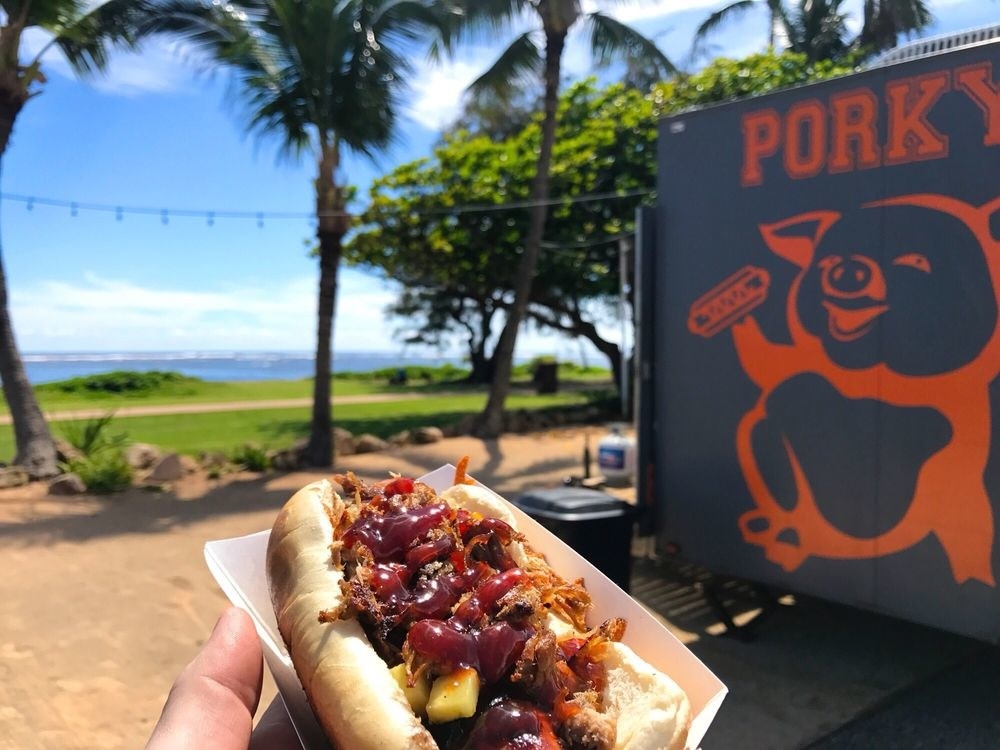 Price range: Under $10
"Porky's is a wonderful little joint in Waimea! With four delicious options, it's hard to go wrong. My husband had the pork on the hot dog and I had the pork and pineapple over rice. It was delicious! After a day of hiking through Waimea Canyon, it is a wonderful stopping spot! It is no longer a food truck, but a restaurant about 100 feet away! Enjoy!!" —Yelper Elle D.
12.
Cafe Carambola, Coeur d'Alene, Idaho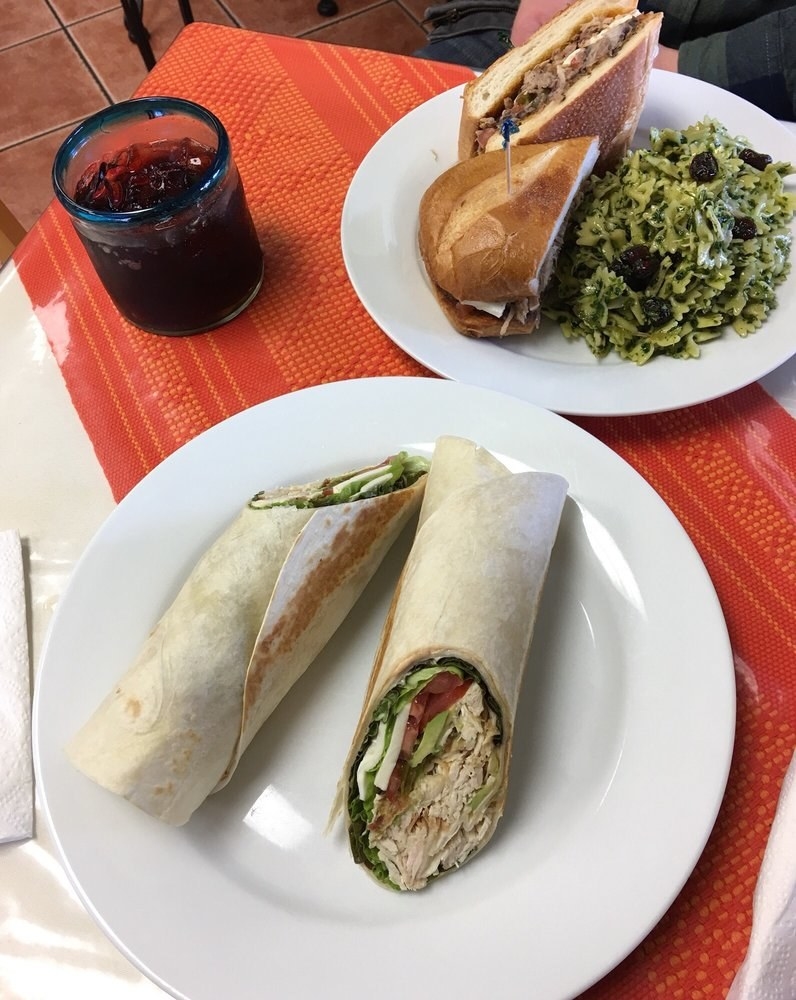 Price range: $11–$30
"We were looking for a place to stop for a quick lunch and Cafe Carambola popped up for us. It's just a small place in the plaza with only a few sit down tables. The people there were so friendly, and all the salads in the display case looked amazing. We had the quesadilla and the black bean mango salad. I felt like eating several more servings — so fresh and flavorful." —Yelper Nicole D.
13.
Bistro 6050, Chicago, Illinois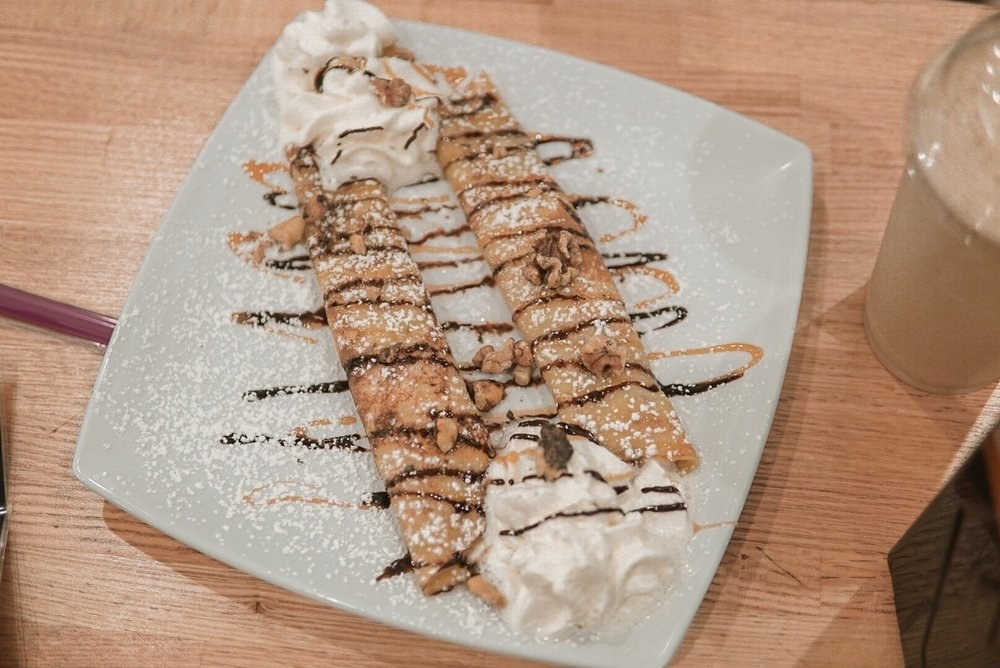 Price range: Under $10
"I stumbled upon this small shop by accident. I was looking for ice cream shops in the area and this popped up. It's a cool little shop with SUPER-friendly staff. We had several flavors of their empanadas and ALL of them were so good!" —Yelper Gerry T.
14.
Subito, Indianapolis, Indiana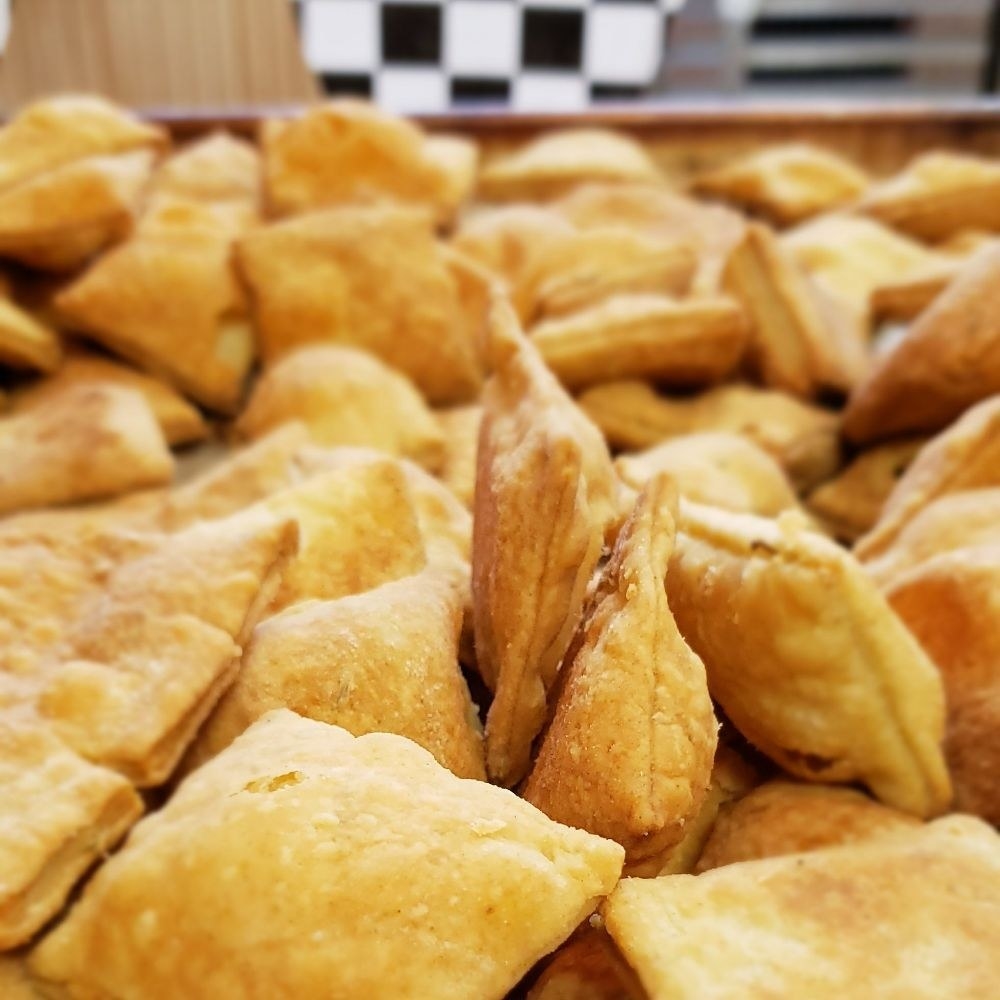 Price range: Under $10
"We visited for the first time today and it was such a great experience! Everyone was welcoming and passionate about their food. They offered samples and recommendations and made first-time ordering so easy. I tried the Caprese sandwich and sweet corn soup, and my husband had the brisket and butternut squash soup. We were both amazed at how delicious everything was! Did I mention the cocoa-chocolate chip cookie? It was so good I could cry." —Yelper Amber M.
15.
Her Soup Kitchen, Iowa City, Iowa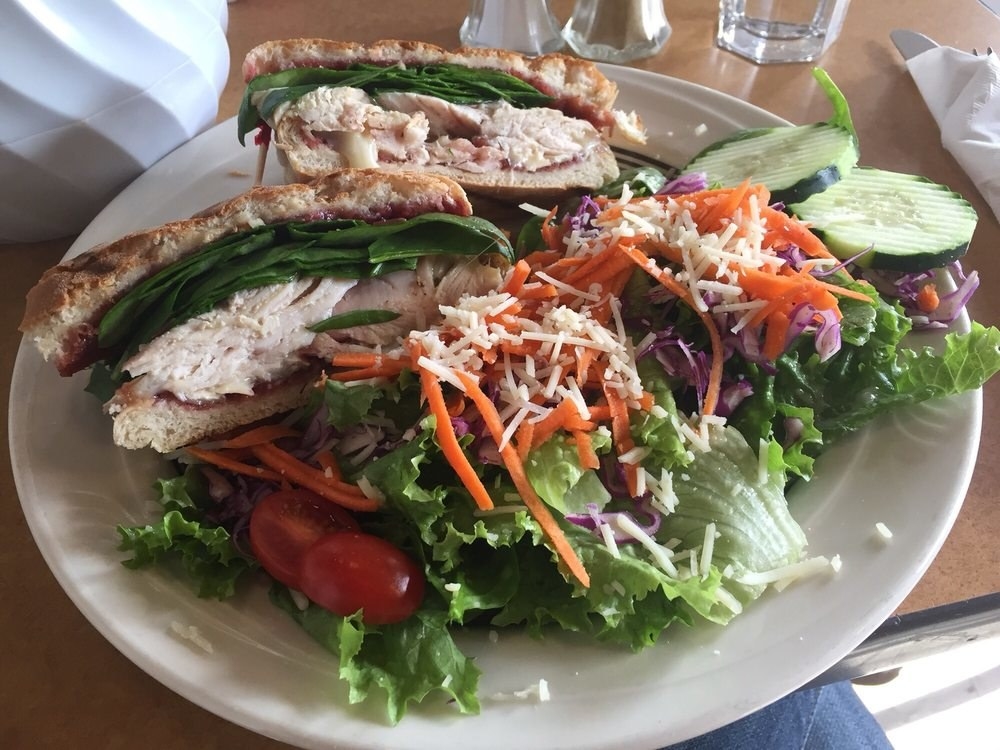 Price range: $11–$30
"The chicken salad sandwich is my go-to and my absolute favorite thing on the menu. I usually get it with a side of soup, and I really enjoy their chicken tortilla soup when it is on the menu. They also do some cold soups when the weather is warmer. Plus, the cantaloupe mint soup I had last year was unforgettable." —Yelper Hayley B.
16.
Gabby's Peruvian Restaurant & Catering, Wichita, Kansas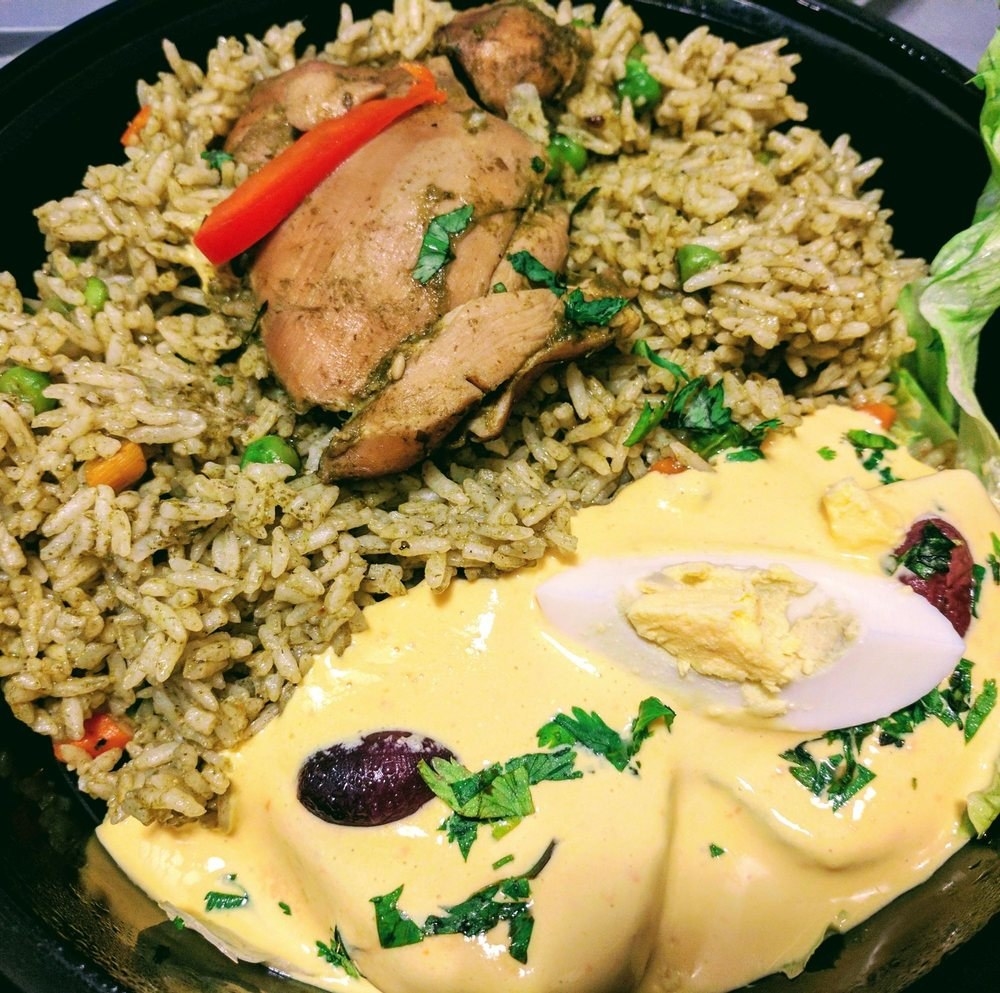 Price range: $11–$30
"This is a sweet little hole in the wall that more people should know about. I've only been here once, but I definitely would love to come back. I had the lomo saltado, which was a beef stir-fry dish, and it invigorated my taste buds. I also had the seafood ceviche and that was a nice citrusy spin on the flavors." —Yelper Thai T.
17.
DV8 Kitchen, Lexington, Kentucky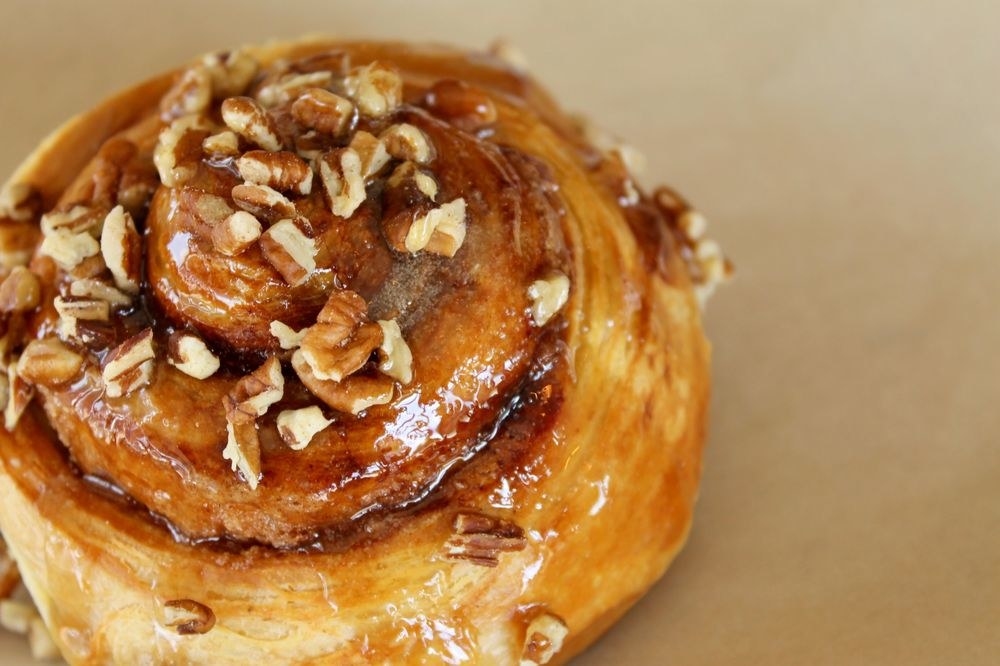 Price range: Under $10
"Wow, I can't believe the awesome meal I just ate for under $10. I got the bacon egg and cheese sandwich with a poached egg on a croissant ($6), and an order of biscuits and gravy ($3.50). This was my first time here, and after seeing the prices, I assumed the portions would be small. I was pleasantly surprised to leave with a full belly!" —Yelper Anthony C.
18.
Mama Reta's Kitchen, Lake Charles, Louisiana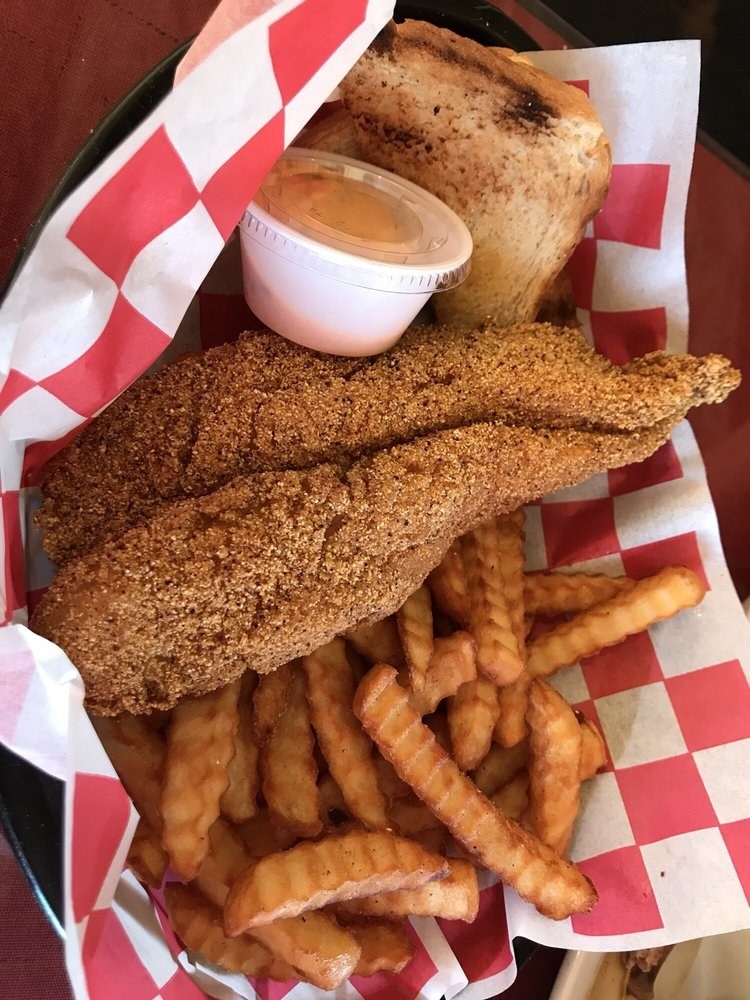 Price range: Under $10
"I stopped in on a Sunday afternoon and the food was delicious! There was a little bit of a wait because it was lunchtime, but it was so worth it. They got us seated quickly, the food came out quickly, and our waitress took great care of us. The service was outstanding and the food was true homemade comfort food. They have the best fried chicken I have ever had, and every meal comes with a moist slice of cake. I highly recommend!!!" —Yelper Anita S.
19.
The Travelin Lobster, Bar Harbor, Maine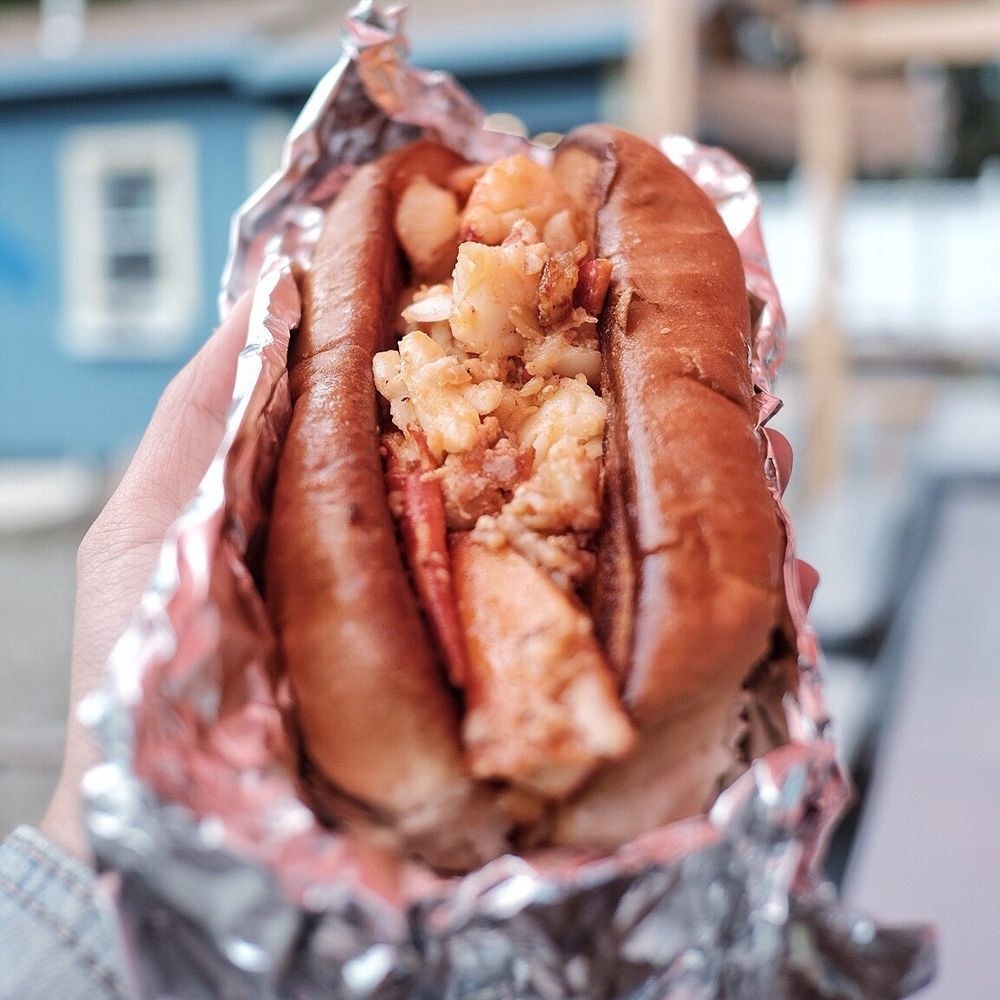 Price range: $11–$30
"This place is truly a hidden gem. The lobster rolls are to die for. Usually, when you get lobster rolls, you don't leave stuffed, but this place has rolls with more meat than imaginable. I have never had a lobster roll with so much meat before —you get 100% of your money's worth. The food is delicious, the prices are great, the atmosphere is homey, and the people who work there are super friendly as well." —Yelper Amy F.
20.
Ekiben, Baltimore, Maryland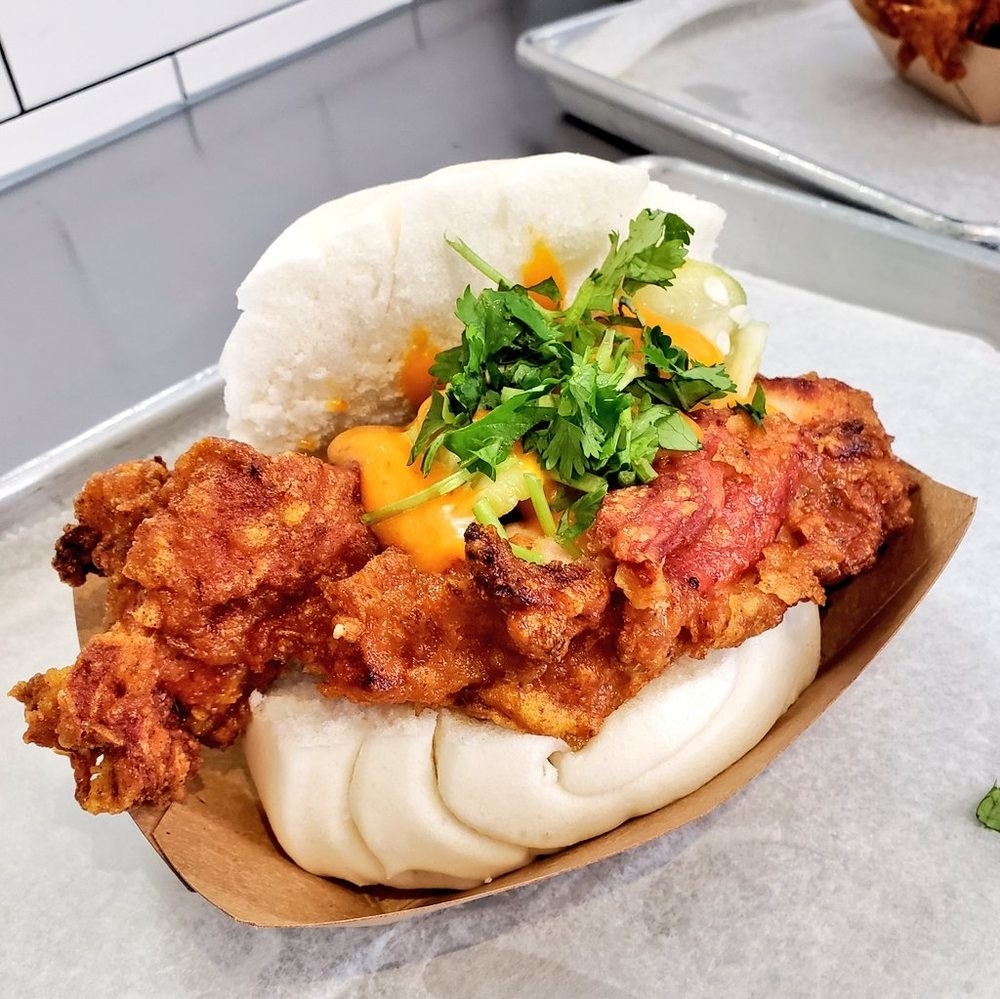 Price range: $11–$30
"I have visited twice already and had great experiences both times. I stick to my usual order, which is the neighborhood bird and tempura broccoli, and they have both continued to wow me. The shop has other options available, including vegan and vegetarian options. The food is very savory and the cilantro/onion salsa on the broccoli adds a great flavor!" —Yelper Fii M.
21.
Ciao! Pizza & Pasta, Chelsea, Massachusetts
Price range: $11–$30
"Holy bananas, this place is out of control. We got the Salsiccia pizza, which was delicious on its own, and the Gnochetti, which should be our newest national monument. I swear to God this pasta will change your life. Braised short ribs? Yes, please. Handmade pasta? I'll take two servings." —Yelper Allison C.
22.
Nonla Vietnamese Street Food, Mattawan, Michigan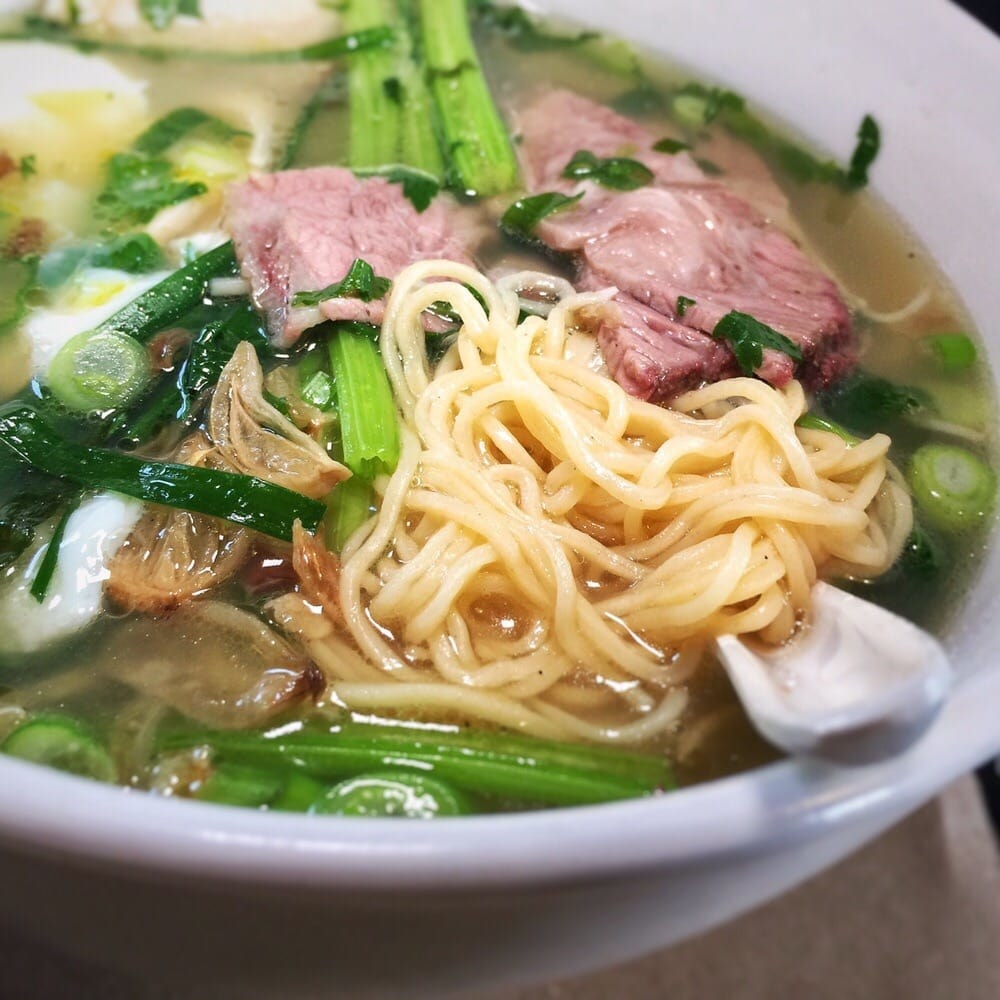 Price range: $11–$30
"The food was fantastic. We have traveled to southeast Asia, and this food was truly authentic and absolutely delicious. We ordered far more than we could eat in an effort to try everything we could. Check out the menu and just have fun and try lots of different things. You won't be disappointed." —Yelper Bob S.
23.
Cahill Bistro, Edina, Minnesota
Price range: $11–$30
"This is a hidden gem. I came here with a group of eight, and we all loved our food. My scallops were the best I have ever eaten — they rested on some chipotle sauce, which gave them just a little kick. YUM! The service was excellent, too. Good job, Cahill Bistro." —Yelper Kristin M.
24.
King's Tavern, Natchez, Mississippi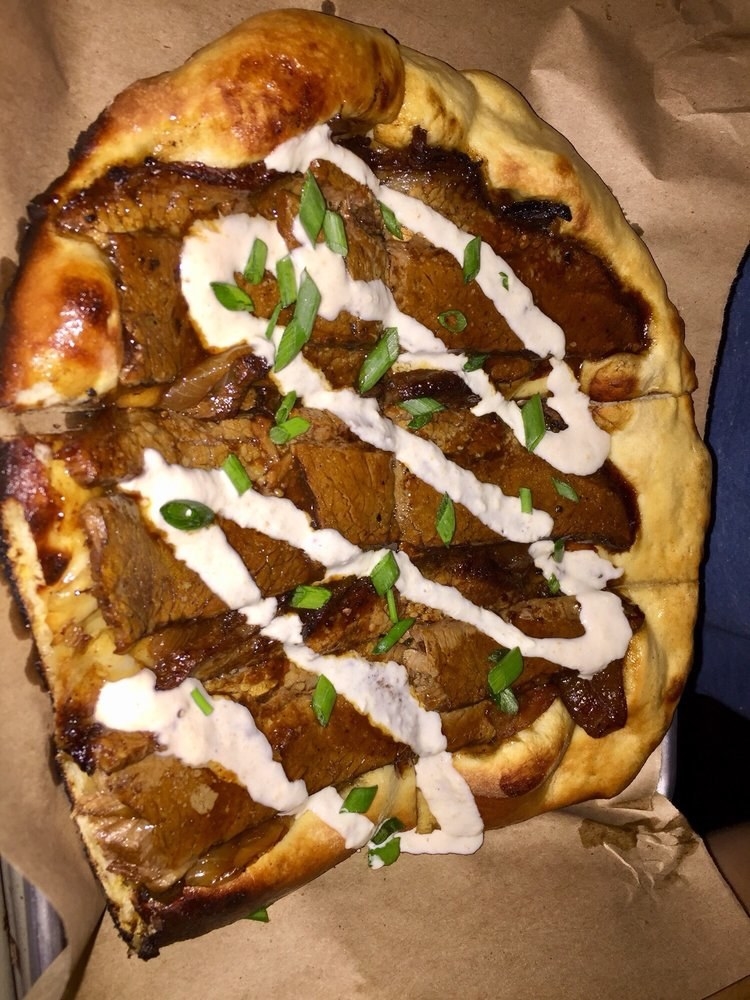 Price range: $11–$30
"I ordered a shrimp, prosciutto, feta, and mushroom flatbread, and my son had some sort of brisket flatbread. He enjoyed his food, and I thought mine was incredible. They didn't skimp on the toppings, either. The flatbreads are cooked in a wood-fired oven. I don't think you could go wrong with any of them, but that shrimp, prosciutto, and feta — just wow!" —Yelper Ashley H.
25.
Kounter Kulture, St. Louis, Missouri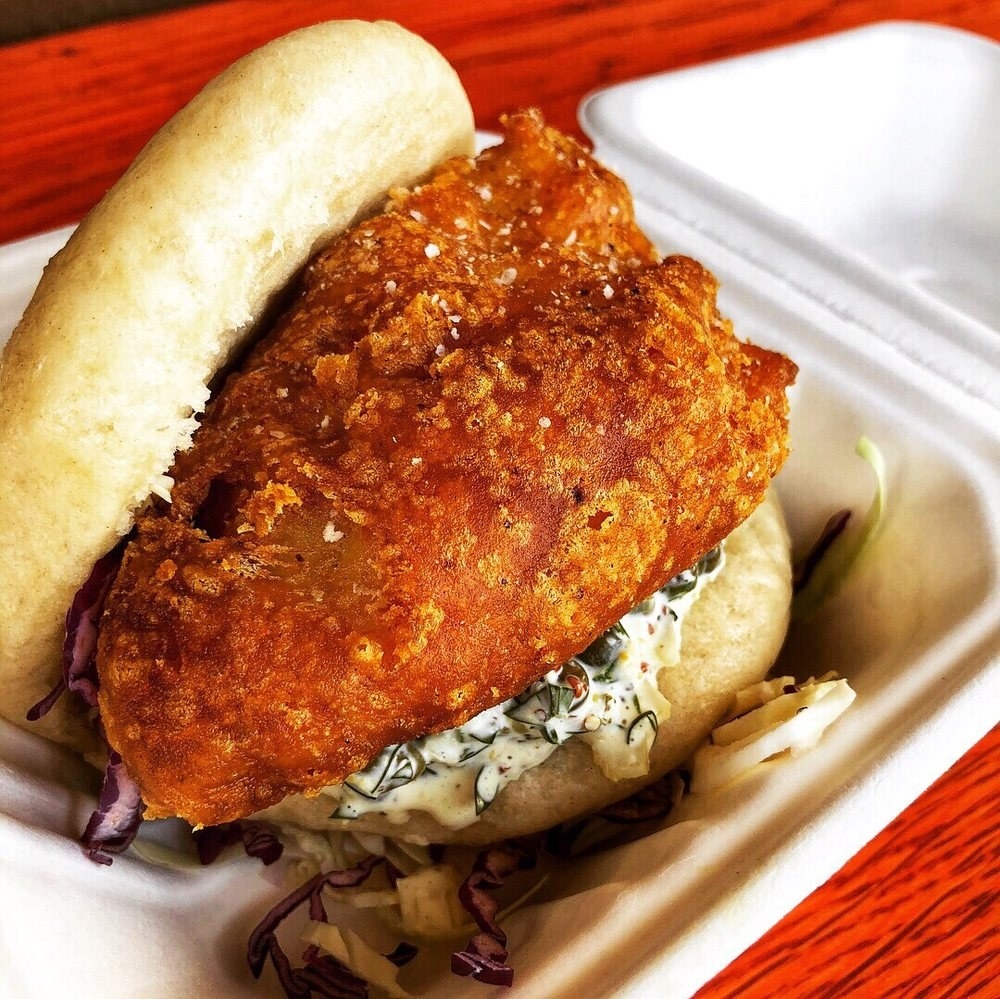 Price range: $11–$30
"This place is a true gem and a gift to St. Louis. The food is excellently prepared and sourced locally. The blue crab rangoon with the marmalade truly made my eyes roll into the back of my head. I also love the chili oil — watch out, it's smoking hot!" —Yelper Shawn P.
26.
Faye's Cafe, Livingston, Montana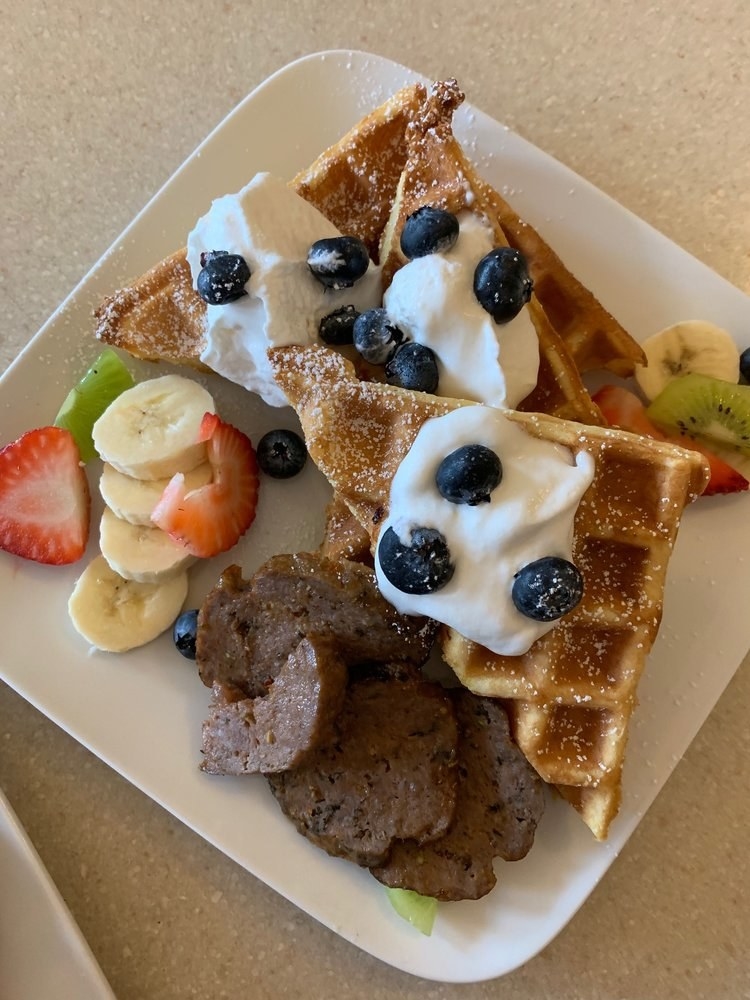 Price range: $11–$30
"My husband bravely ordered Faye's surprise, which is where you simply let her cook for you after telling her your likes and dislikes ahead of time. He was over the moon with what she made him — it was kind of a breakfast enchilada with those cheesy hashbrowns and eggs Benedict on top." —Yelper Jill B.
27.
Tasty Pizza, Omaha, Nebraska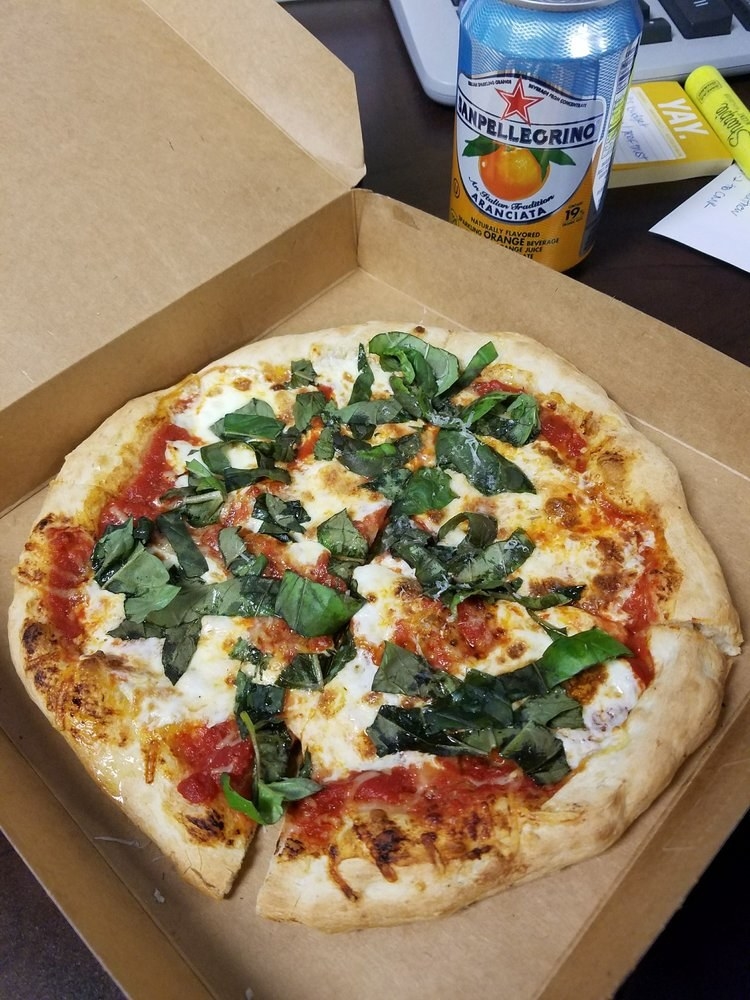 Price range: Under $10
"I am not a huge pizza person, but this place is great. I tried the Supreme and went back and tried the Chicken Bar-Bee — phenomenal. I've had plenty of chicken pizzas and this was by far the best. The Main Squeeze had the bacon gouda and since I like gouda, I had a bite or two. DELICIOUS! I like the family-run atmosphere and its simple menu. You get the perfect amount for the money." —Yelper Teka B.
28.
Bajamar Seafood & Tacos, Las Vegas, Nevada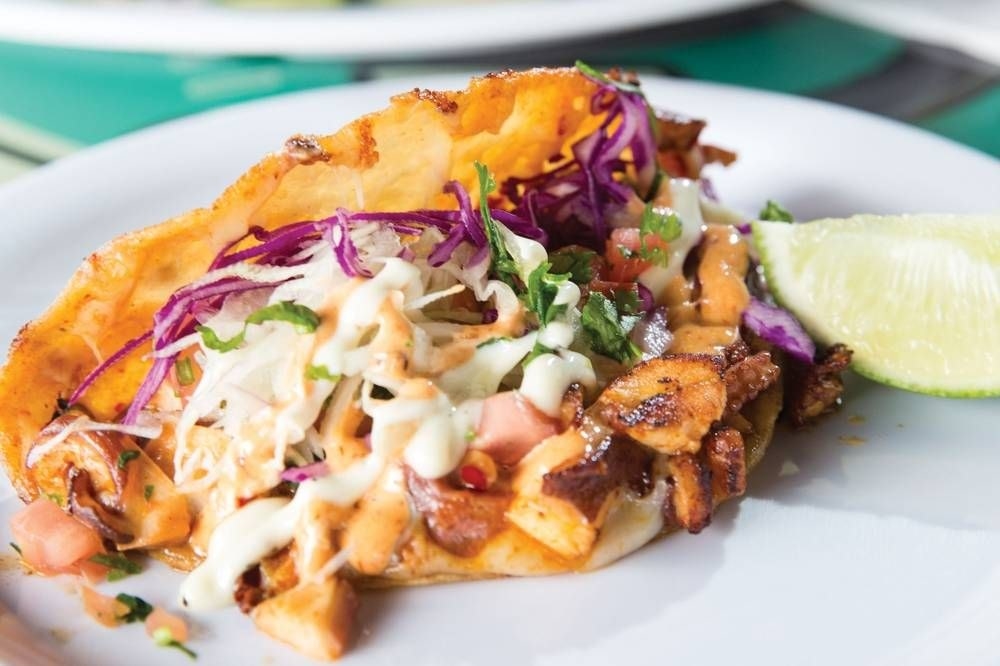 Price range: Under $10
"THESE ARE THE BEST TACOS I'VE EVER HAD! I had the Lucas Taco and the spicy shrimp taco. I think between those two, the best was the spicy shrimp taco. I loved the combination of the textures, the crispy fried corn tortilla, and the fresh lime juice. I ordered pickled onions on the side and it was a game-changer." —Yelper Theresa H.
29.
Tucker's, Hooksett, New Hampshire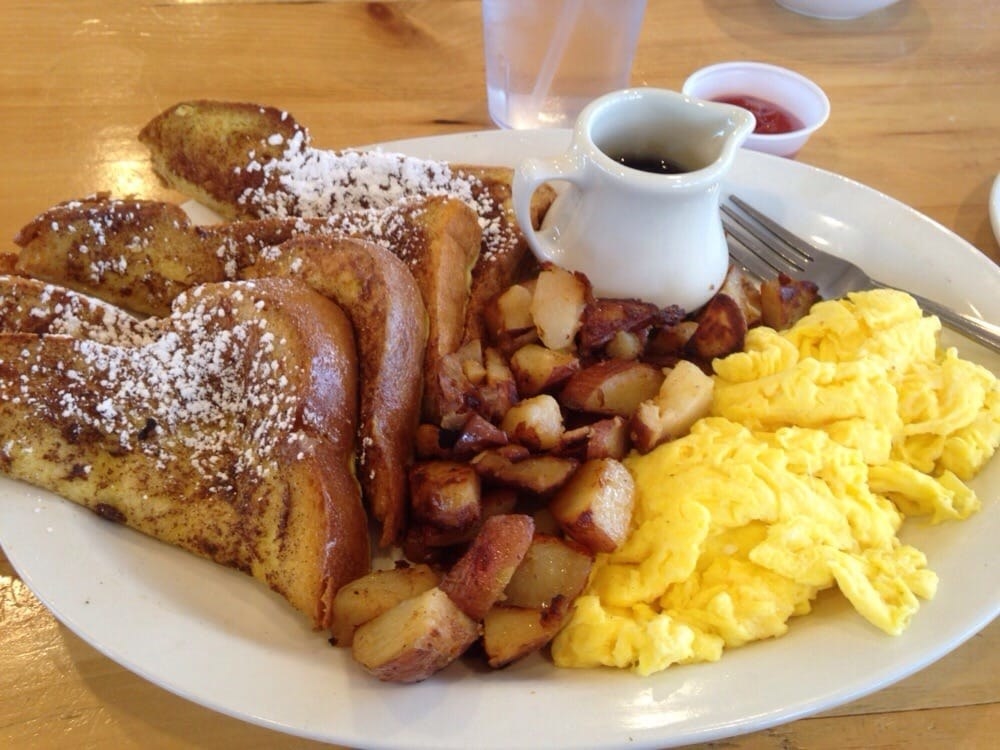 Price range: $11–$30
"Amazing! I always stop by Tucker's when I'm in the area. I ordered the French toast flight on the specials menu, and it was incredible. It was very filling, too. There are many options on the menu to choose from!" —Yelper Molly C.
30.
Korai Kitchen, Jersey City, New Jersey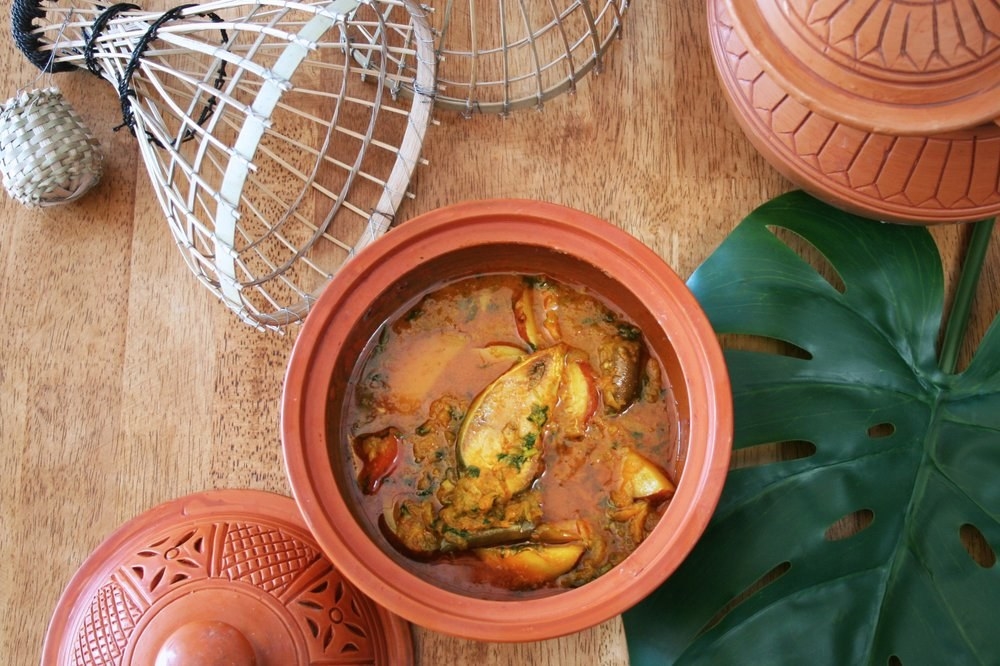 Price range: $11–$30
"Korai Kitchen is not only one of the best restaurants in NJ, but it's also one of the best restaurants I've eaten at. Nuri and her mom are true connoisseurs of the craft — creating meals, creating moments and creating memories. Expect to be served with love, and dig into a sumptuous lunch or dinner buffet bursting with flavor. The ingredients and dishes change according to the season, so there will always be some unexpected surprises and some all-time favorites." —Yelper Arshi K.
31.
2G's Bistro, Albuquerque, New Mexico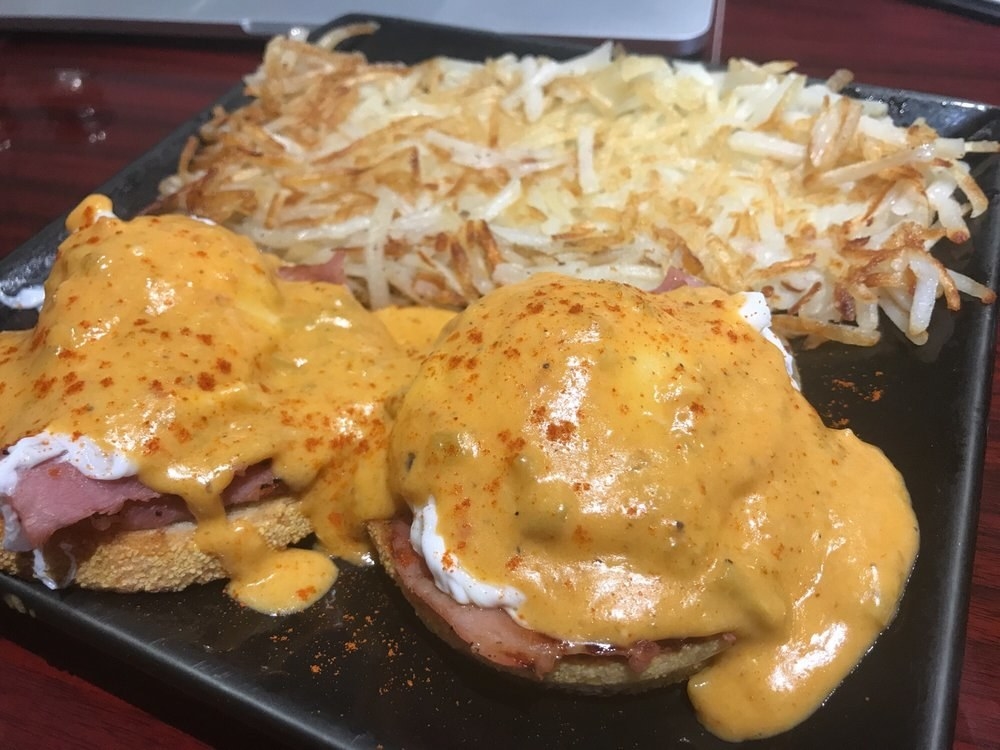 Price range: $11–$30
"The smothered breakfast burrito is the truth! The green chile in the burrito is amazing. I got the sausage burrito and I was glad I did. The burrito was massive, but was so good." —Yelper Freddy G.
32.
Otis, Brooklyn, New York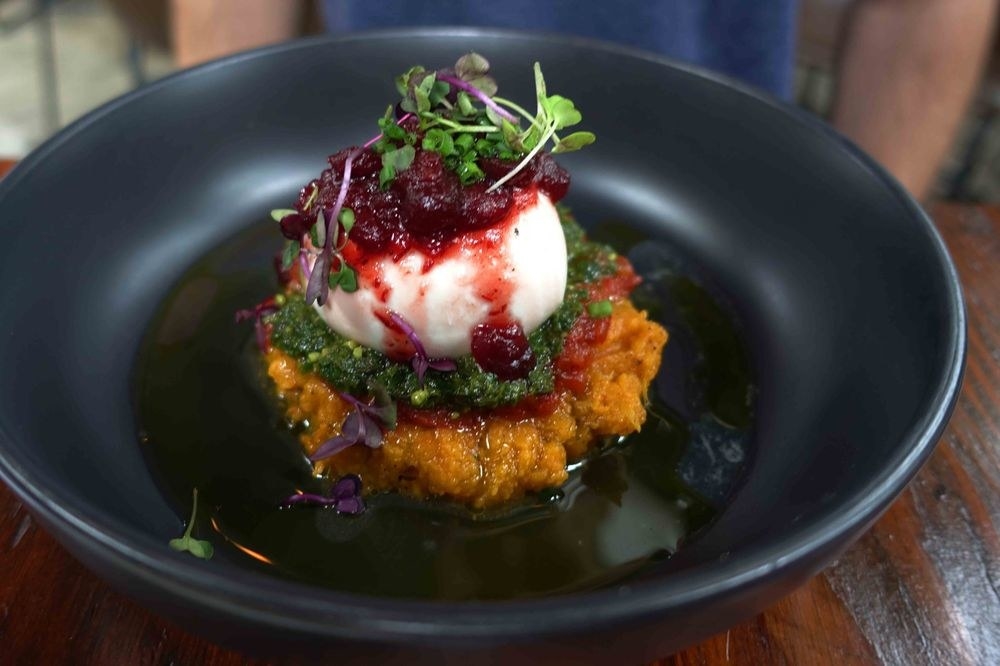 Price range: $11–$30
"I can't rave enough about this place. Everything was fantastic and exceeded all expectations! First off, their bread is perfectly chewy, and the everything seasoning is such a great touch. I highly recommend eating this with their burrata — absolutely delicious! The mussels were also a great hit. Make sure you save some of the bread to soak up the sauce!" —Yelper Connie L.
33.
Haywood Smokehouse, Dillsboro, North Carolina
Price range: $11–$30
"YOU MUST EAT AT THIS PLACE! Plain and simple. This is the best brisket we have EVER had. Seriously, it has the best bark, flavor, and smoke. The 'dressed' sandwich was great, too! The beans were amazing. The coleslaw was a star in its own right." —Yelper Kat C.
34.
Fireflour Pizza + Coffee Bar, Bismark, North Dakota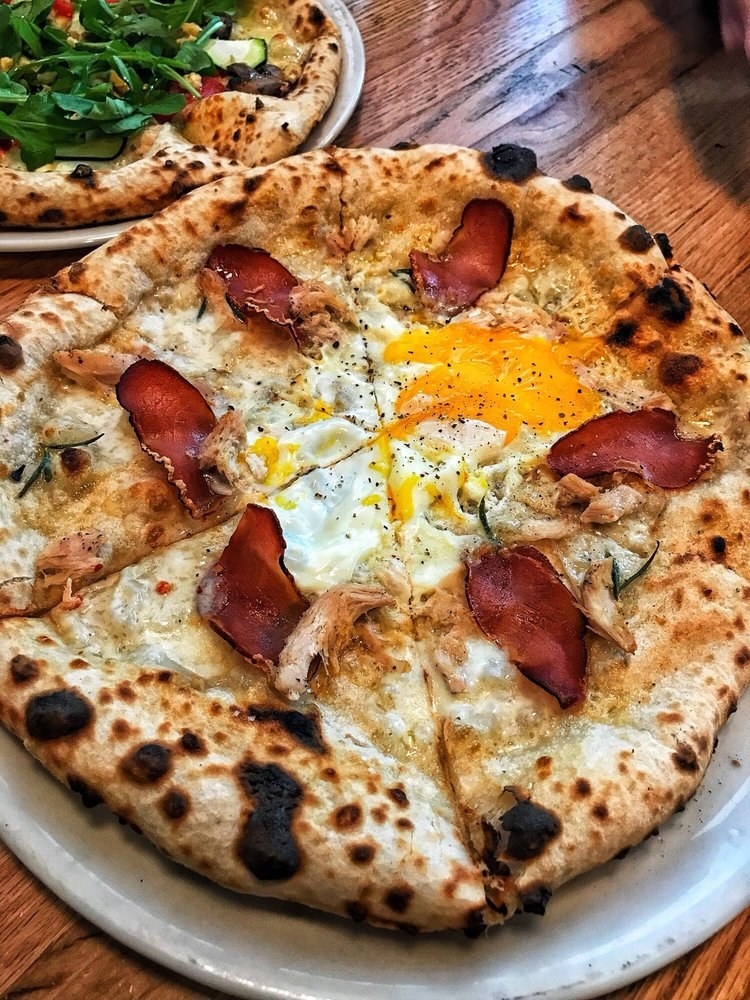 Price range: $11–$30
"Wow, this is easily one of my favorite places in North Dakota. The food, the beer, the desserts, and the ambiance are all awesome. But the service is especially outstanding. Everyone is helpful and happy — it's just a pleasure hanging out here." —Yelper Dave G.
35.
Scotty's Cafe, Columbus, Ohio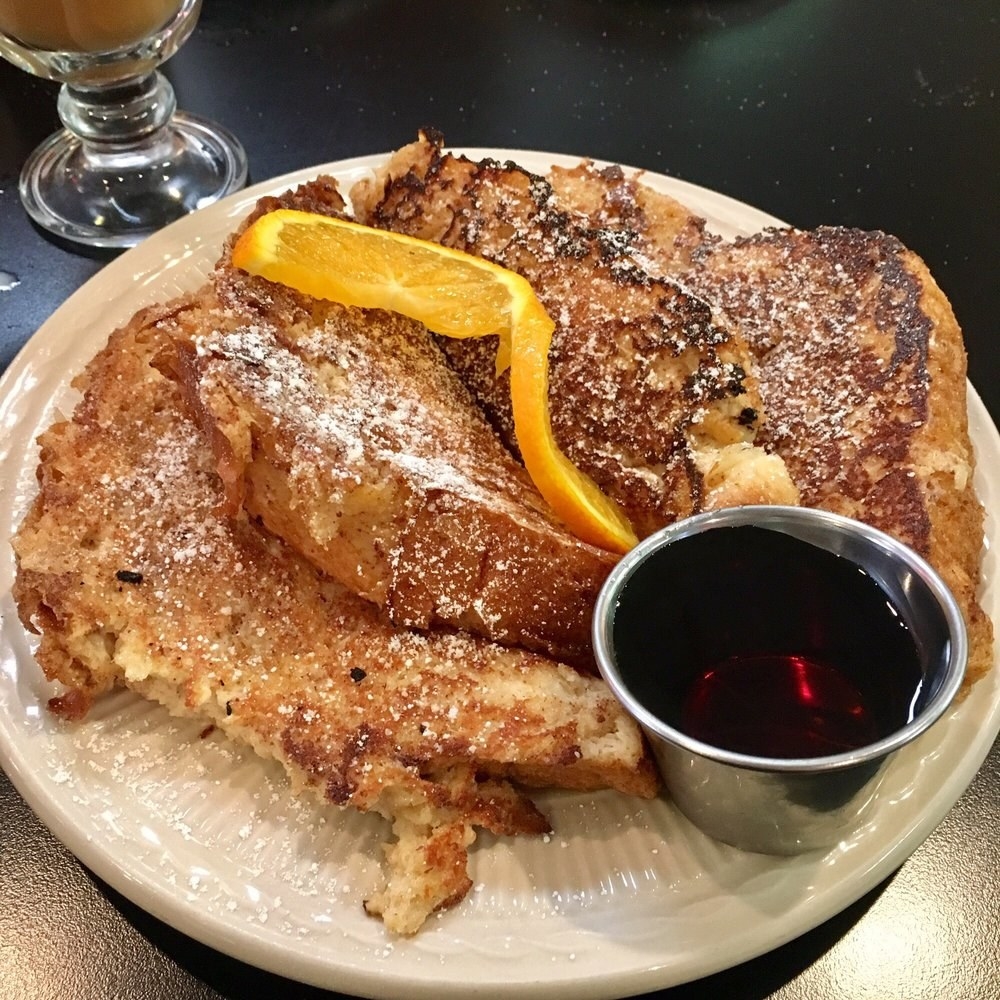 Price range: Under $10
"Their soup and sandwich combo is a pretty good deal. We had their Cajun sausage soup and it was really good. The soup is homemade and full of the kind of ingredients mom uses to make soup at home. We really loved the food, and there is a reason this place fills up fast." —Yelper Michael W.
36.
Four J's Diner Laotian & Thai Cuisine, Oklahoma City, Oklahoma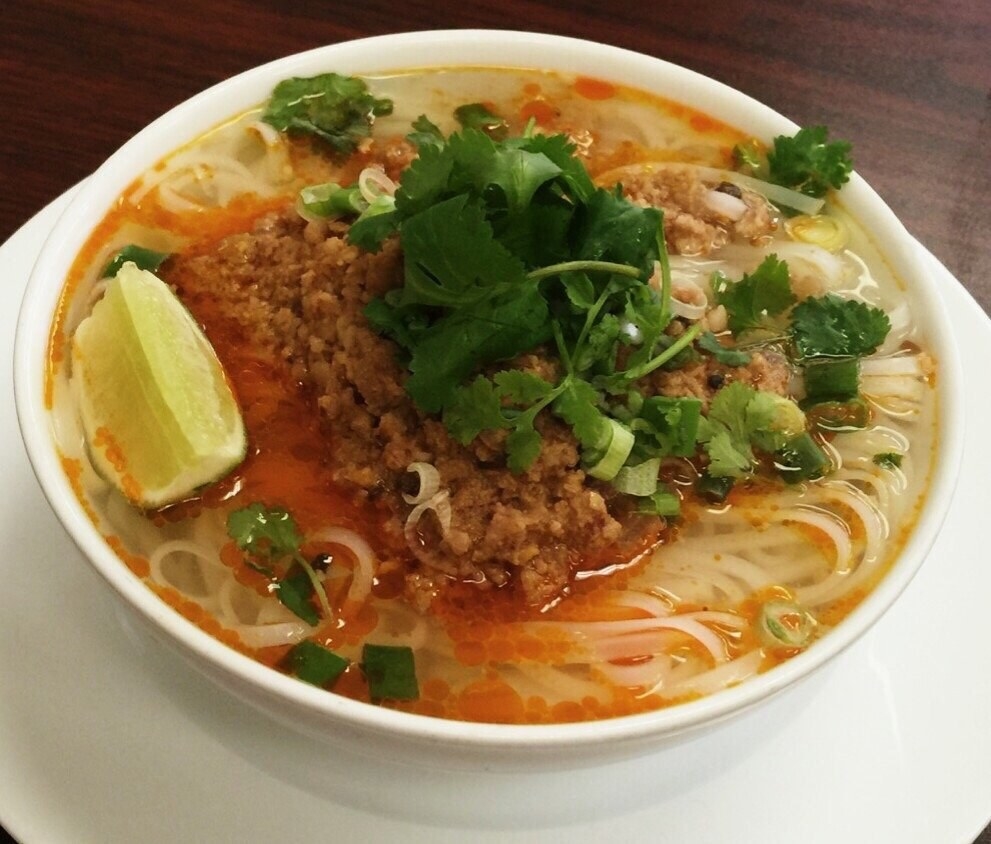 Price range: Under $10
"The Panang curry was sooo flavorful!!! Dare I say, the best I've ever had?? There wasn't a lot of broth, but it was so savory and perfect. Most Panang curries might have an overbearing coconut taste, but not here. As for the papaya salad, it was very mild, but still 'stanky,' as in they make it with the crab paste goodies. It was light, but refreshingly delicious." —Yelper Rebecca G.
37.
Bangers & Brews, Bend, Oregon
Price range: Under $10
"Wow! We stumbled across this place and it's amazing! The food was super tasty and the staff was awesome! I had the elk sausage with sauerkraut, sweet peppers, and wholegrain mustard. It was perfect and delicious. My wife had the bangers and mash and loved it. The kids had the mac and cheese and we all enjoyed that." —Yelper Joshua M.
38.
Limon Authentic Turkish Kebap House, Hellertown, Pennsylvania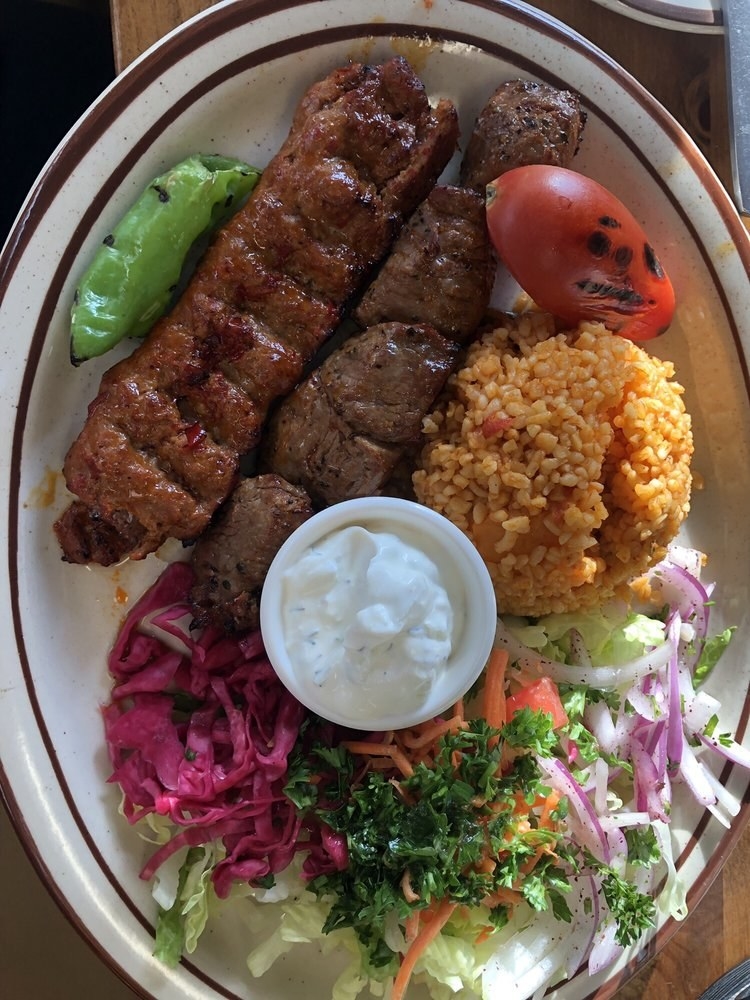 Price range: $11–$30
"The food has amazing flavor and is very authentic. The portions are big!!! During lunch, they have gyros and wraps, which are great! I always get falafel and the chicken kabob. They're so good! The baklava and Turkish coffee are also very good." —Yelper Lynn G.
39.
Enoteca Umberto, Providence, Rhode Island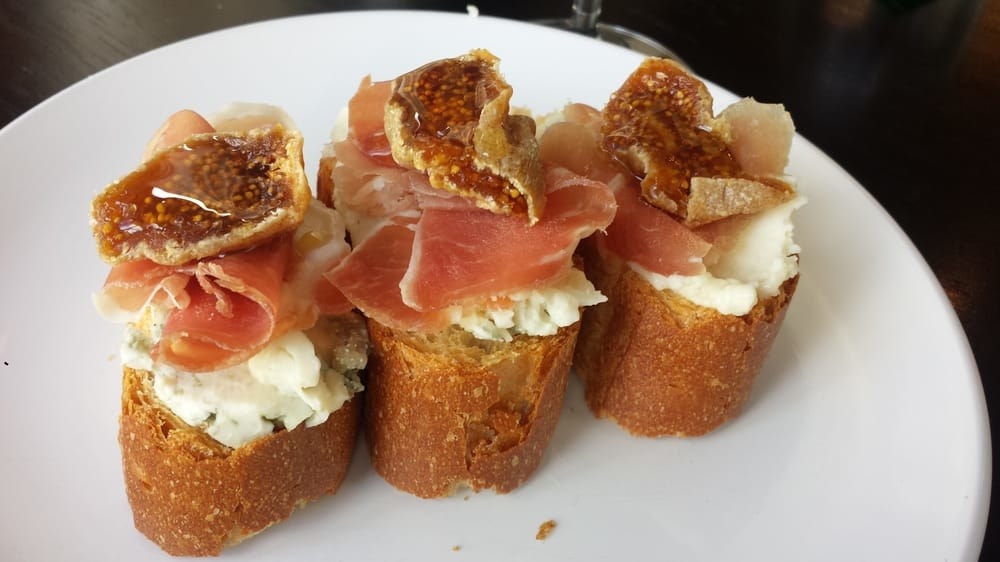 Price range: $11–$30
"The food was amazing. It is a tiny restaurant with seats for only about 16 people. There is a different preset menu for each night, and the courses are designed by an incredible chef. Every plate was breathtaking, ranging from the house-made cheese to the tomato jam bruschetta, to the lamb. My wife and I loved every bite, and we wouldn't change a thing about the food!" —Yelper Matt H.
40.
Jack of Cups Saloon, Folly Beach, South Carolina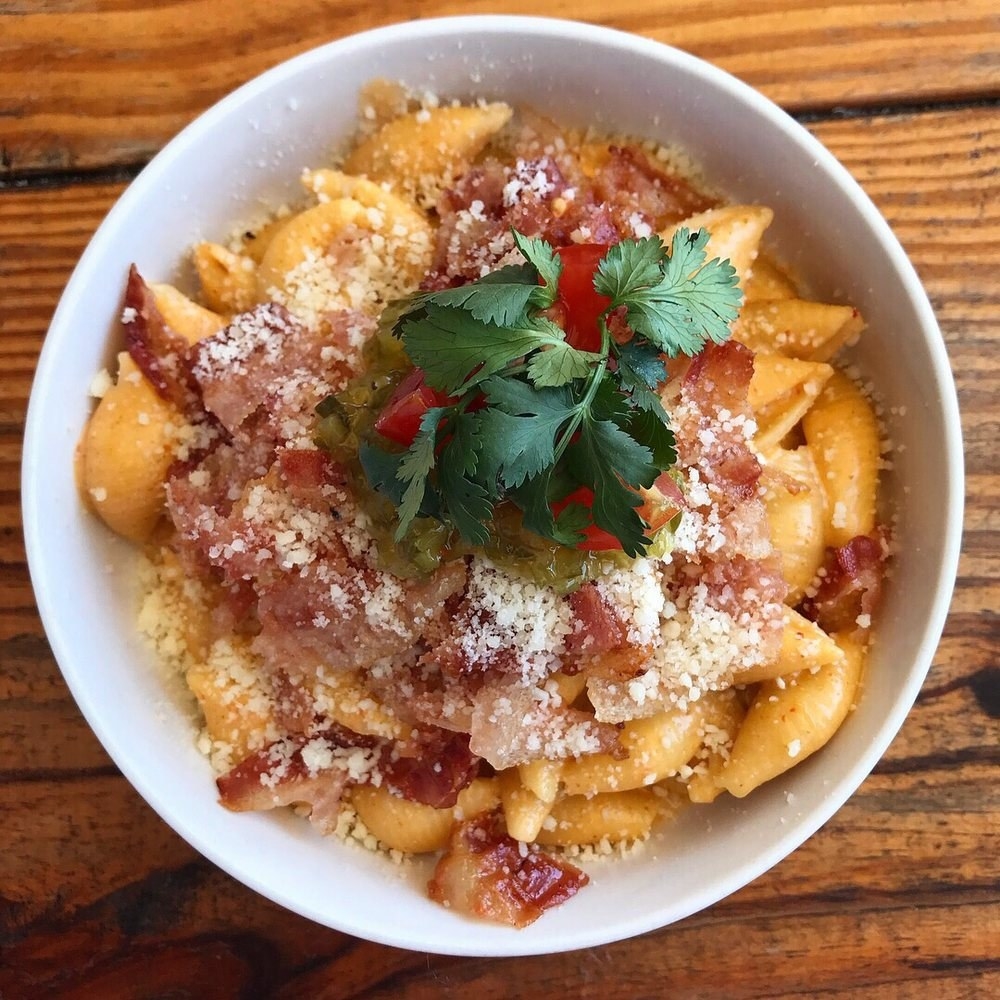 Price range: $11–$30
"I visited Charleston without the expectation of finding vegan food. This really blew my expectations out of the water. The bartenders were excellent and really knew how to make a good cocktail. The food tasted elevated and elegant, but homemade and humble. It was to die for. The whole place was a 100% experience. They were super packed too, so it seems like they were very popular with locals!" —Yelper Nic M.
41.
Skogen Kitchen, Custer, South Dakota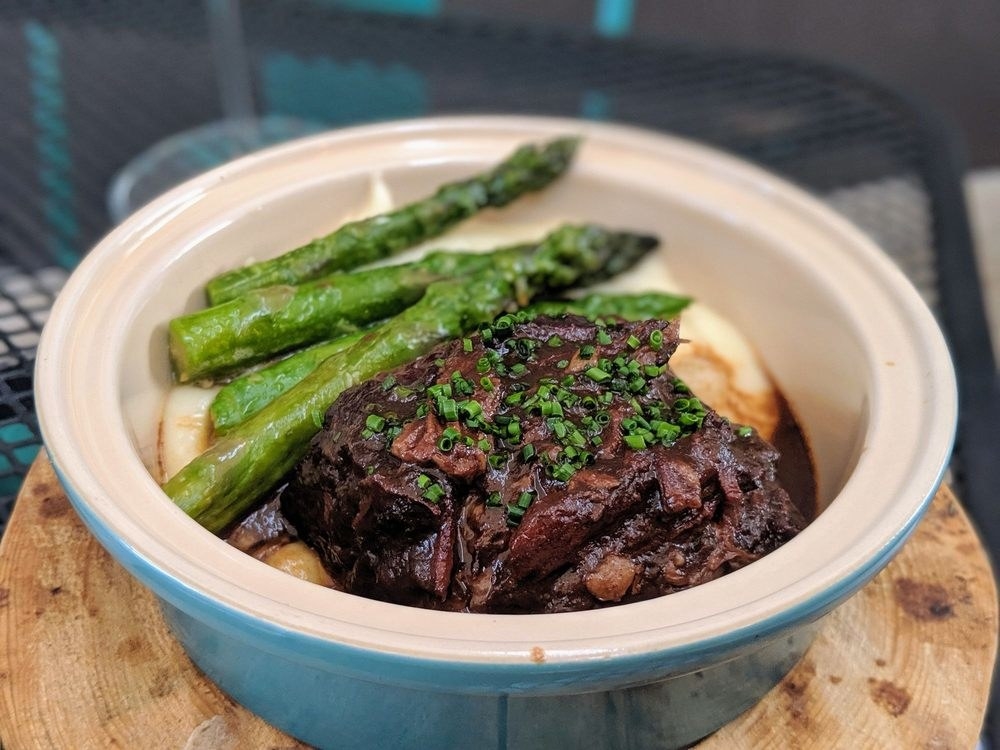 Price range: $11–$30
"This place has some of the best cuisines we have EVER had. They had top-notch service, and the menu is diverse with the finest ingredients and a nice wine selection. Everything is very reasonably priced, and will definitely impress. You will need a reservation, most likely several days in advance." —Yelper Katie A.
42.
Tasty And Delicious, Nashville, Tennessee
Price range: Under $10
"This had to be the best burger I have ever tasted! I had the half-pound stuffed burger and it was crazy good! I highly recommend checking this place out! The service was unmatched, and I cannot wait to go back!!! HIGHLY RECOMMEND!" —Yelper Katie W.
43.
Tony's Italian Delicatessen, Montgomery, Texas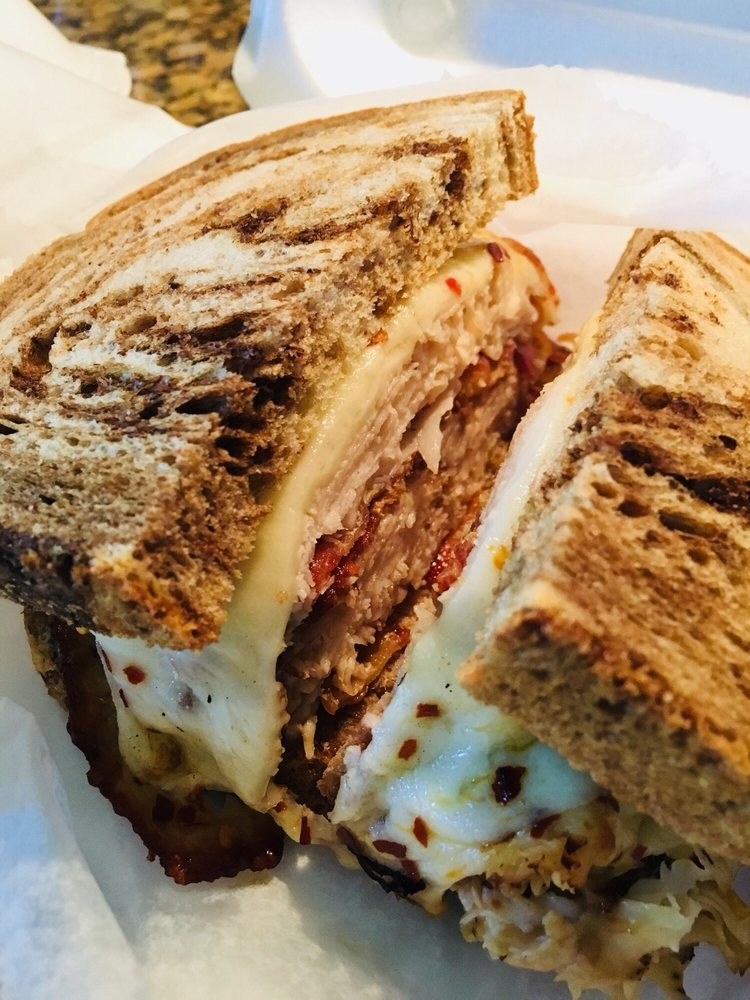 Price range: $11–$30
"I've been wanting to try Tony's for a while, and it didn't disappoint! From the moment we came in, there was friendly service. You order at the counter. There are several hot and cold sandwiches to choose from. I asked for a recommendation and they suggested a few. I went with the hot lucky Luciano spicy. It was amazing! It was HUGE!" —Yelper Lance S.
44.
Curry Pizza, West Valley City, Utah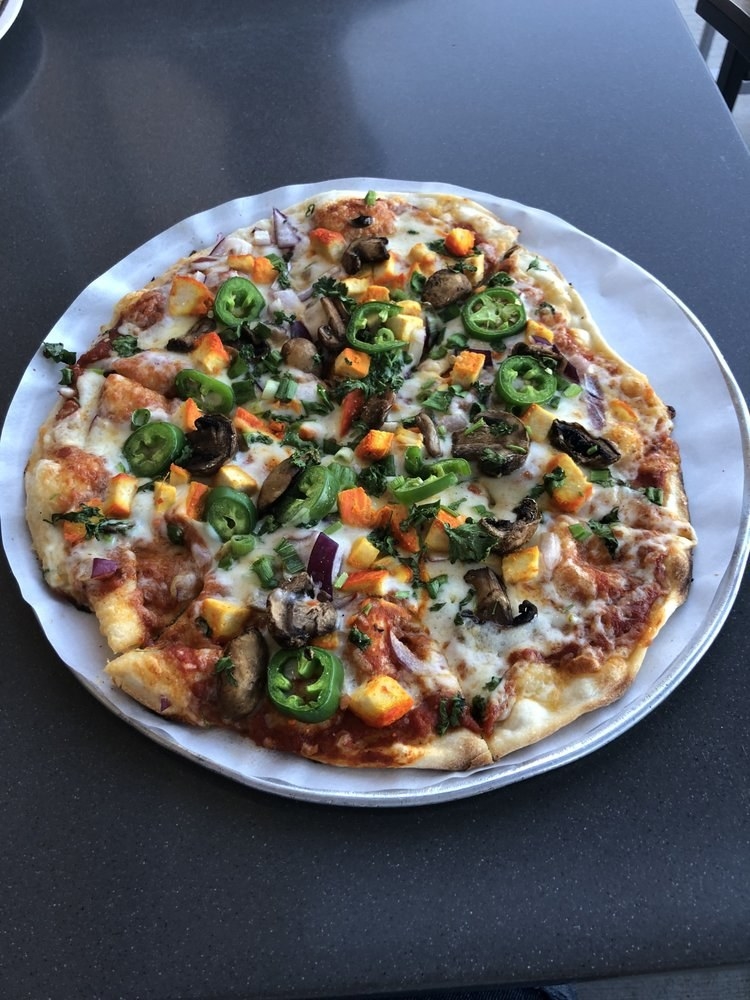 Price range: Under $10
"This was our first meal while visiting Utah and omg, it was AMAZING!! The different pizzas they've created on their menu are so delicious and flavorful —truly a yummy idea! We had the lean green curry pizza with tofu as well as the curry pizza with paneer. Both of them came out steaming hot, and were delicious — you could really taste the fresh ingredients and Indian masala. I really loved this place and I hope to find something like this on the East Coast." —Yelper Sanjna S.
45.
Butler's Pantry Breakfast, Stowe, Vermont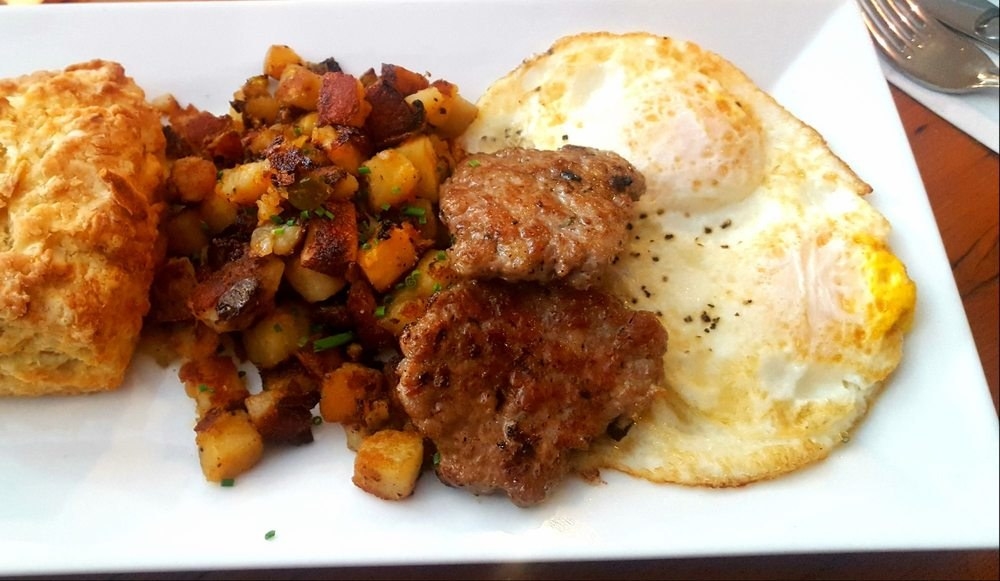 Price range: $11–$30
"This place is seriously the bomb diggity. We ordered several plates to share. We got an omelet, biscuits and gravy, French toast, and the pantry breakfast. The biscuits were so flaky yet moist and delicious. The gravy for the biscuit was really yummy, too. Their sausage was on the sweeter side, which I enjoyed a lot. The winner of the breakfast was the biscuit French toast — biscuits made into French toast. Genius." —Yelper Ashley N.
46.
Blue Seafood & Spirits, Virginia Beach, Virginia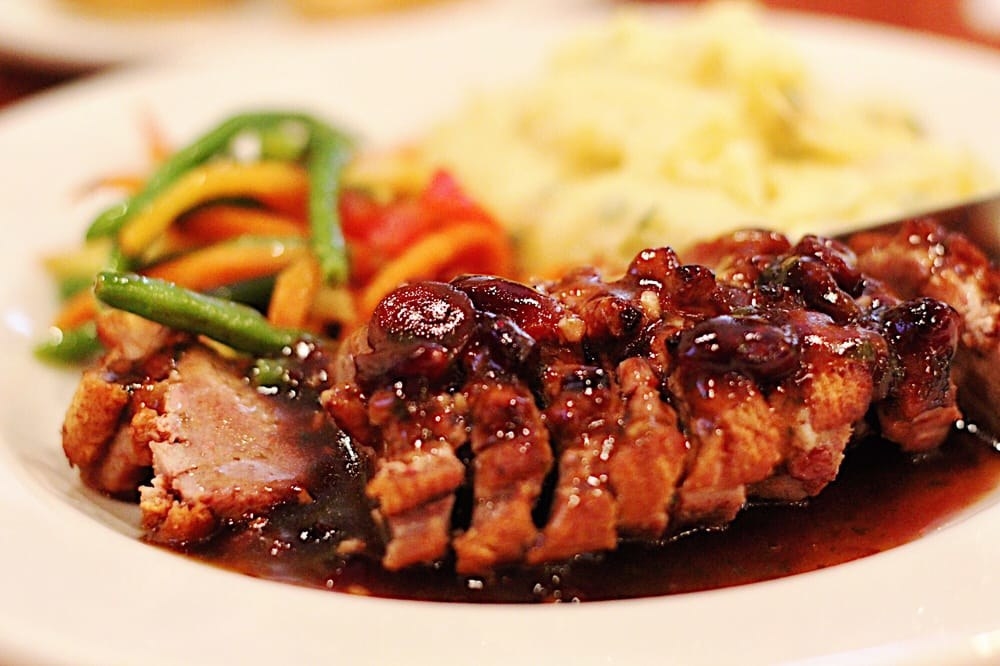 Price range: $11–$30
"It's definitely worth the wait — everything was amazing! We ordered the crab soup and a side salad while we waited for the rest of our food. The chef brought a special sampling of tuna with a mango salsa, which was delicious. We had the fried seafood sampler, and everything was cooked perfectly and breaded and seasoned just right! We ended with the key lime pie. We had no complaints!" —Yelper Jamie L.
47.
Tibbitts @ Fern Hill, Tacoma, Washington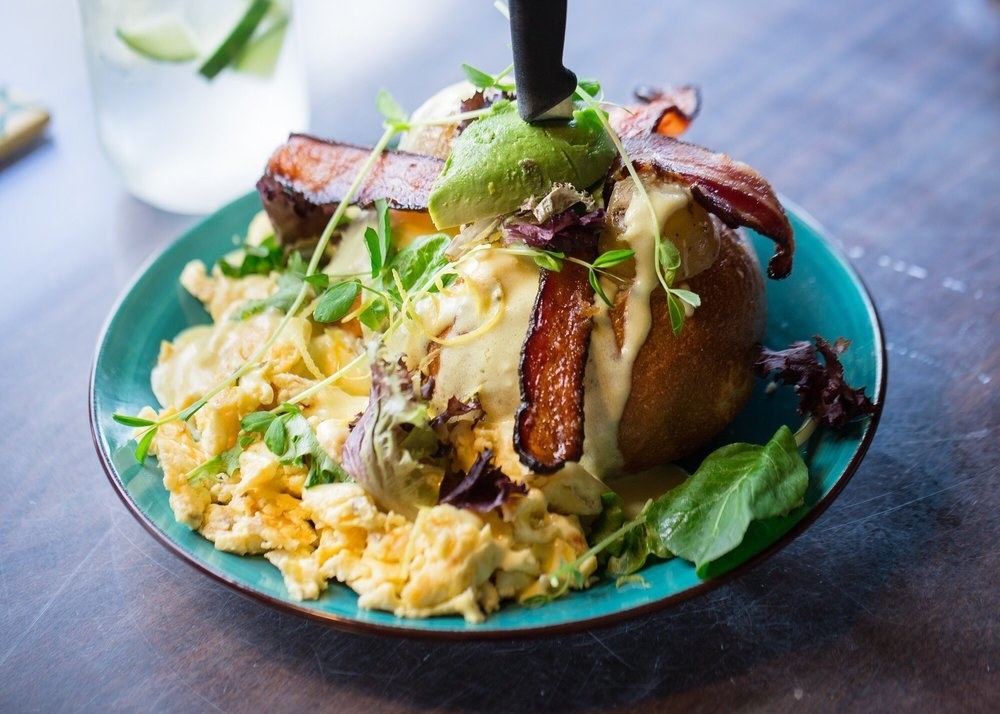 Price range: $11–$30
"Call ahead and make a reservation. We reserved a table for breakfast on the morning of my birthday. The menu changes every season, and the owner shops daily for menu items. On Saturday and Sunday, they only do breakfast. The prices are reasonable for the amount of food served!" —Yelper Mecca F.
48.
Falafel Inc, Washington, DC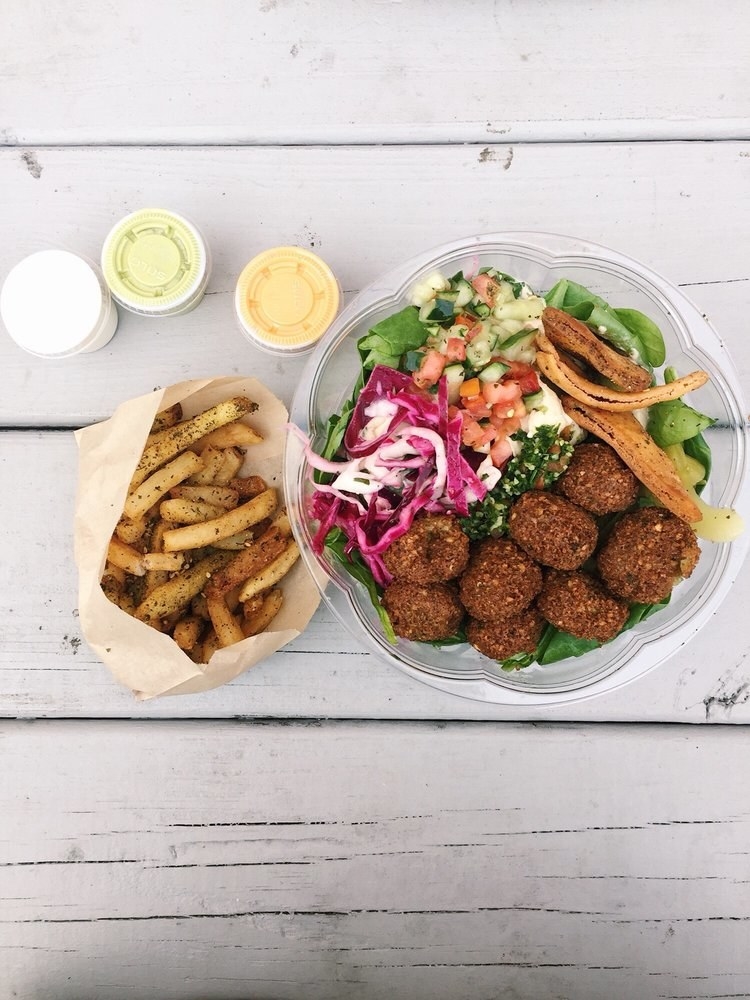 Price range: Under $10
"My manager recommended this place to us, and it has become my favorite place for quick bites in Georgetown. The falafel sandwich tastes amazing, and their fries and sauces are must-ties as well. I am surprised by how cheap it is, too! I also heard that Falafel Inc donates money to the community, which warms my heart. Definitely try it when you have a chance." —Yelper Xi C.
49.
Maria's Taqueria, Shepherdstown, West Virginia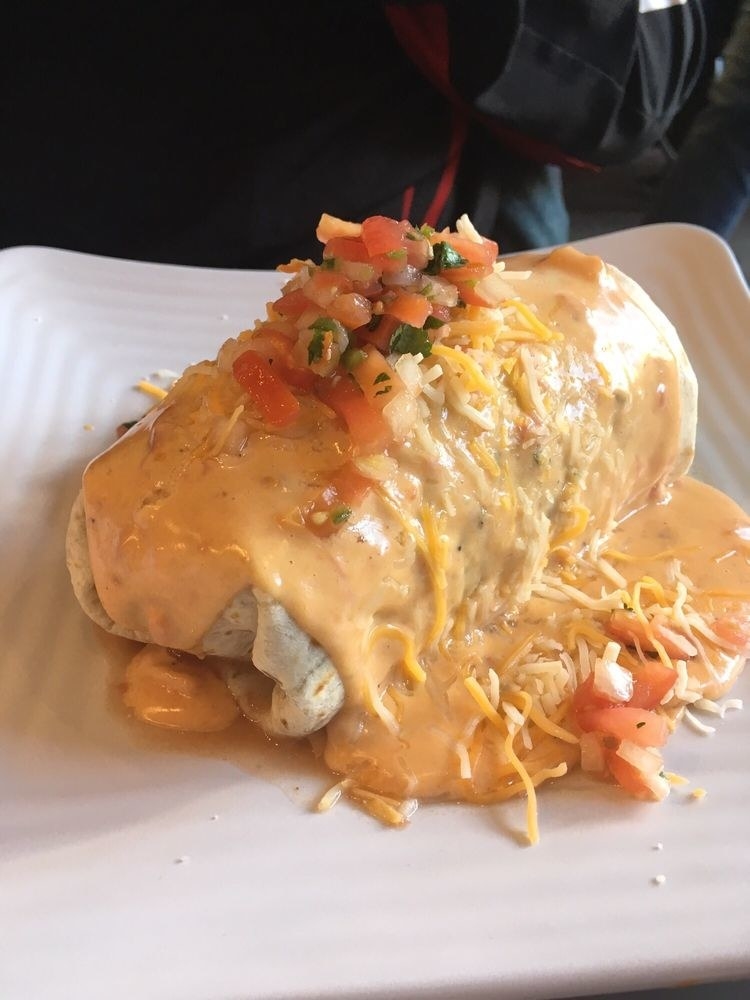 Price range: Under $10
"This place is outrageously good. The food has a fresh and bright taste. The ingredients are top-notch, and the spice is on-point. Our group had a variety of dishes and all were great. I'd give five stars to the fish tacos, and ditto for my selenocysteine three tacos. I highly recommend this place." —Yelper Greg S.
50.
Blue Star Cafe, Milwaukee, Wisconsin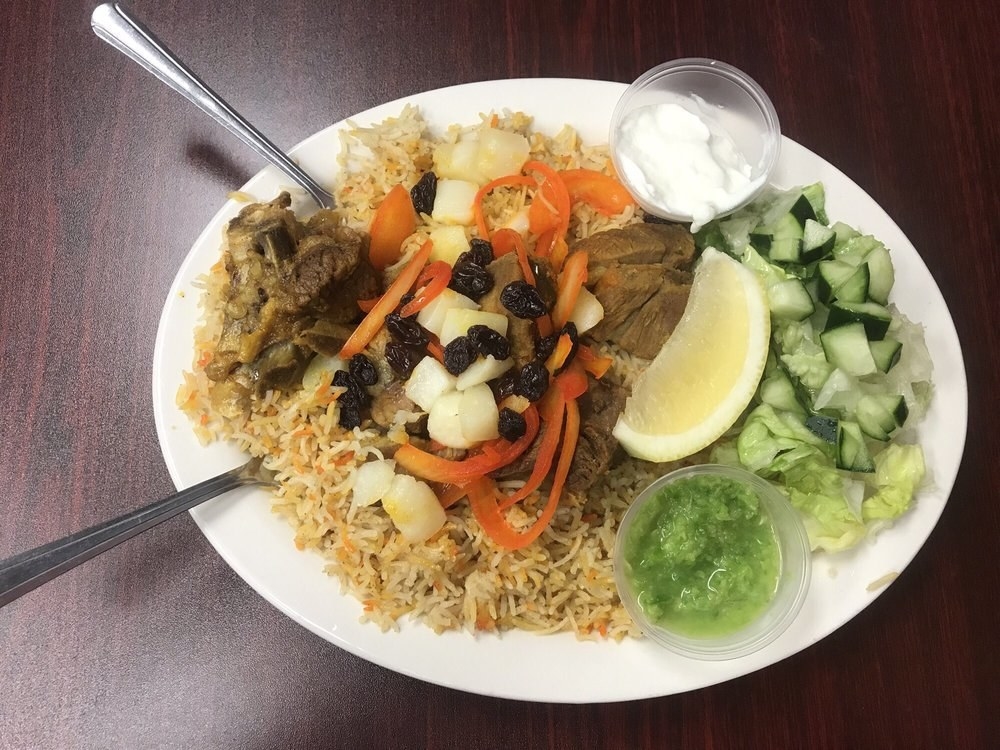 Price range: Under $10
"I had never had African food, nor was I hungry at the time, but the aroma from outside caught my attention. We stopped in spontaneously and asked for two surprise options. I couldn't tell you what we had, but it was absolutely delicious, and the portion was more than adequate to share!" —Yelper Steven B.
51.
Bin22, Jackson, Wyoming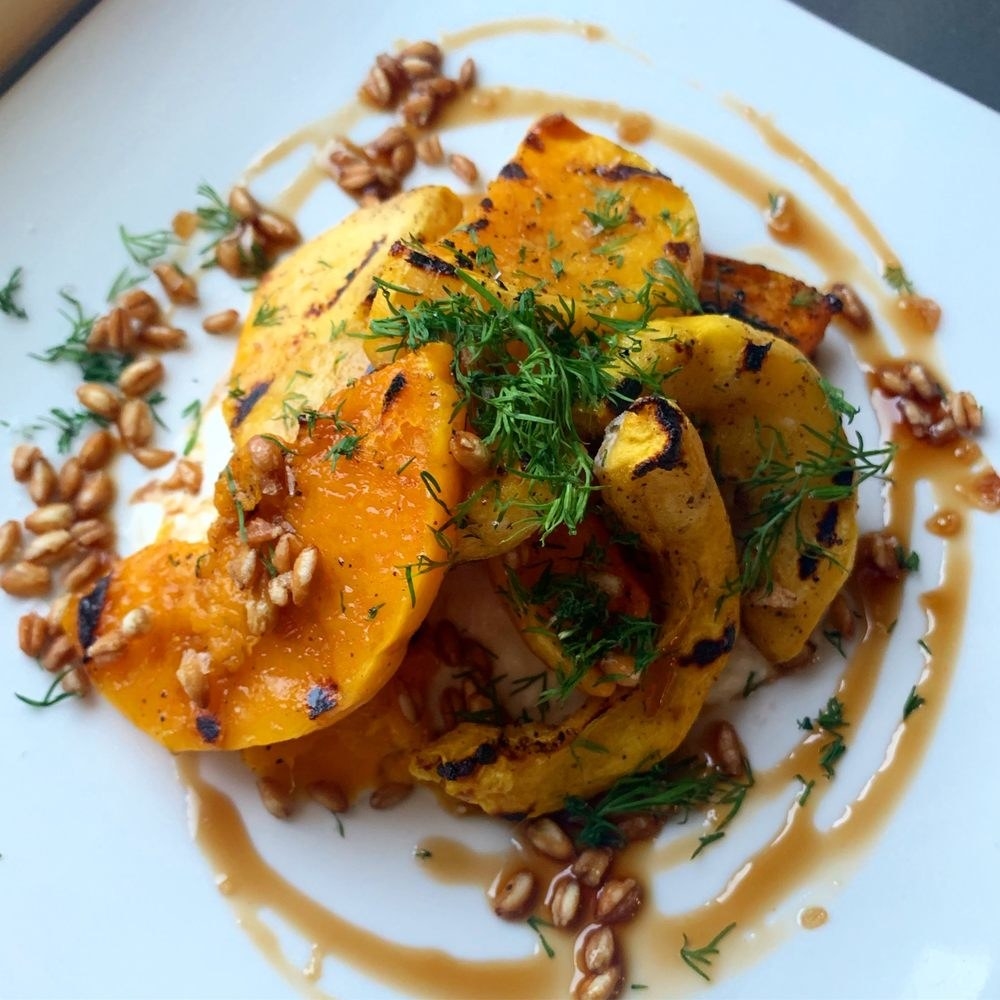 Price range: $11–$30
"What a great lunch we had today at Bin22! The service and food were a wonderful and memorable treat before we head back to Texas. Well-behaved dogs are allowed on the patio, and our party of five would be delighted to return. We wanted to try everything on the menu!" —Yelper Patrick K.
Source: Read Full Article