Hey fellow cheese lovers! My name is Hannah, and I could realistically give up cookies, cake, and donuts for the rest of my list. But I couldn't live a single day without cheese.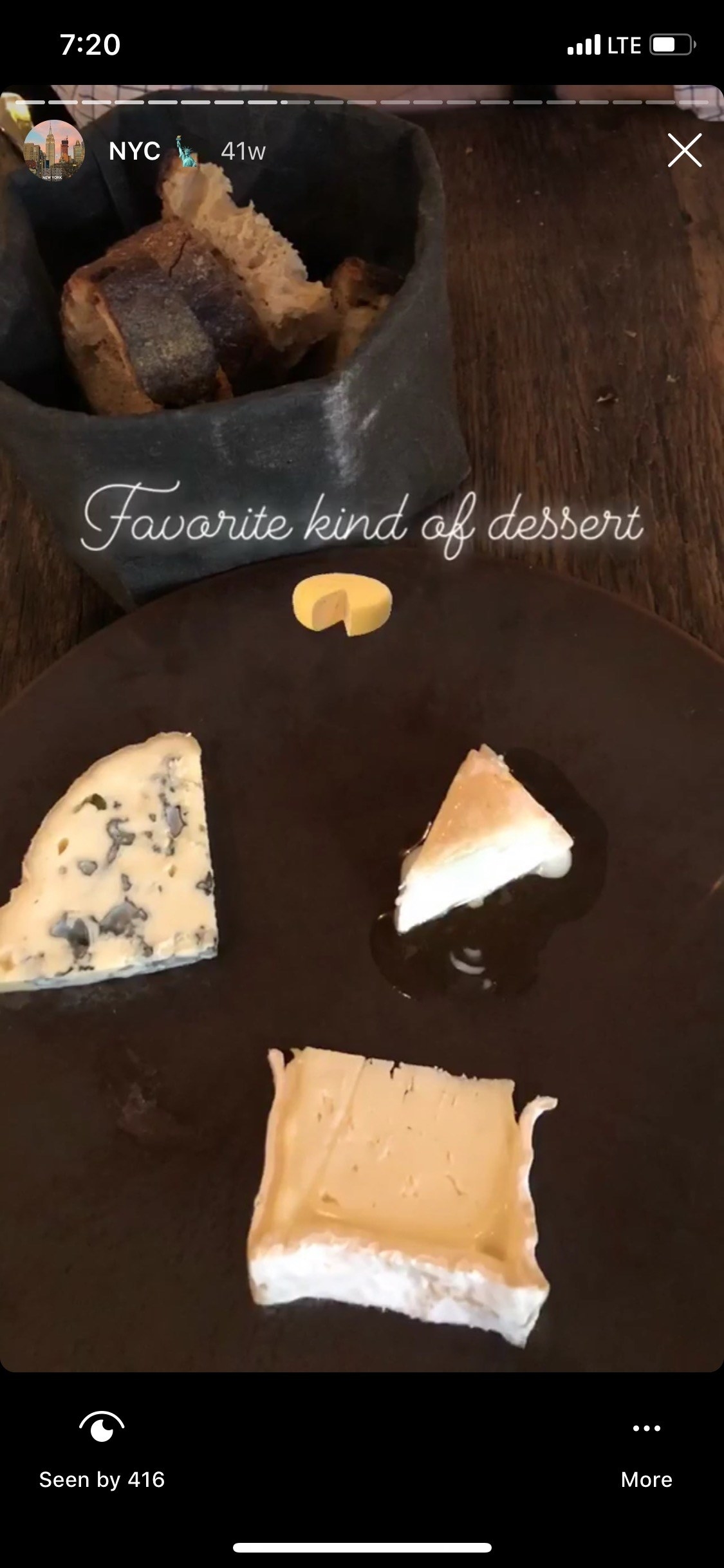 Yes, I'm that person who orders and cheese plate for dessert, and I am not ashamed.
In fact, I only started working at BuzzFeed because I realized they know a thing or two about a good cheese plate.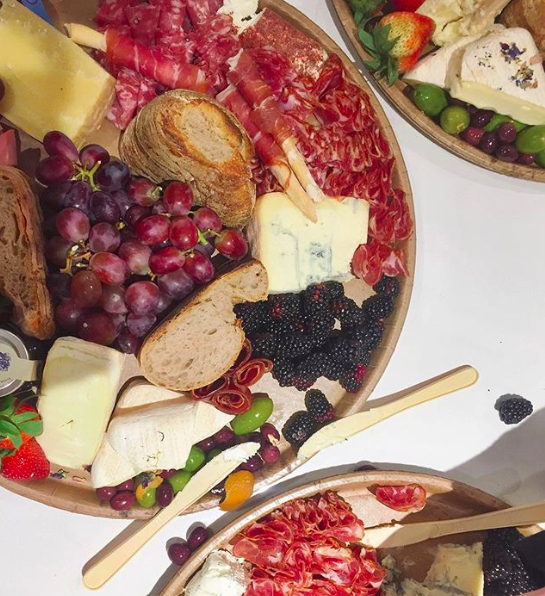 This is a photo from my second day of employment when I realized I had found a perfect fit.
When I have friends over, there's guaranteed to be a cheese and charcuterie board for snacking. That being said, I've learned the ins and outs of putting together an impressive display without spending a fortune.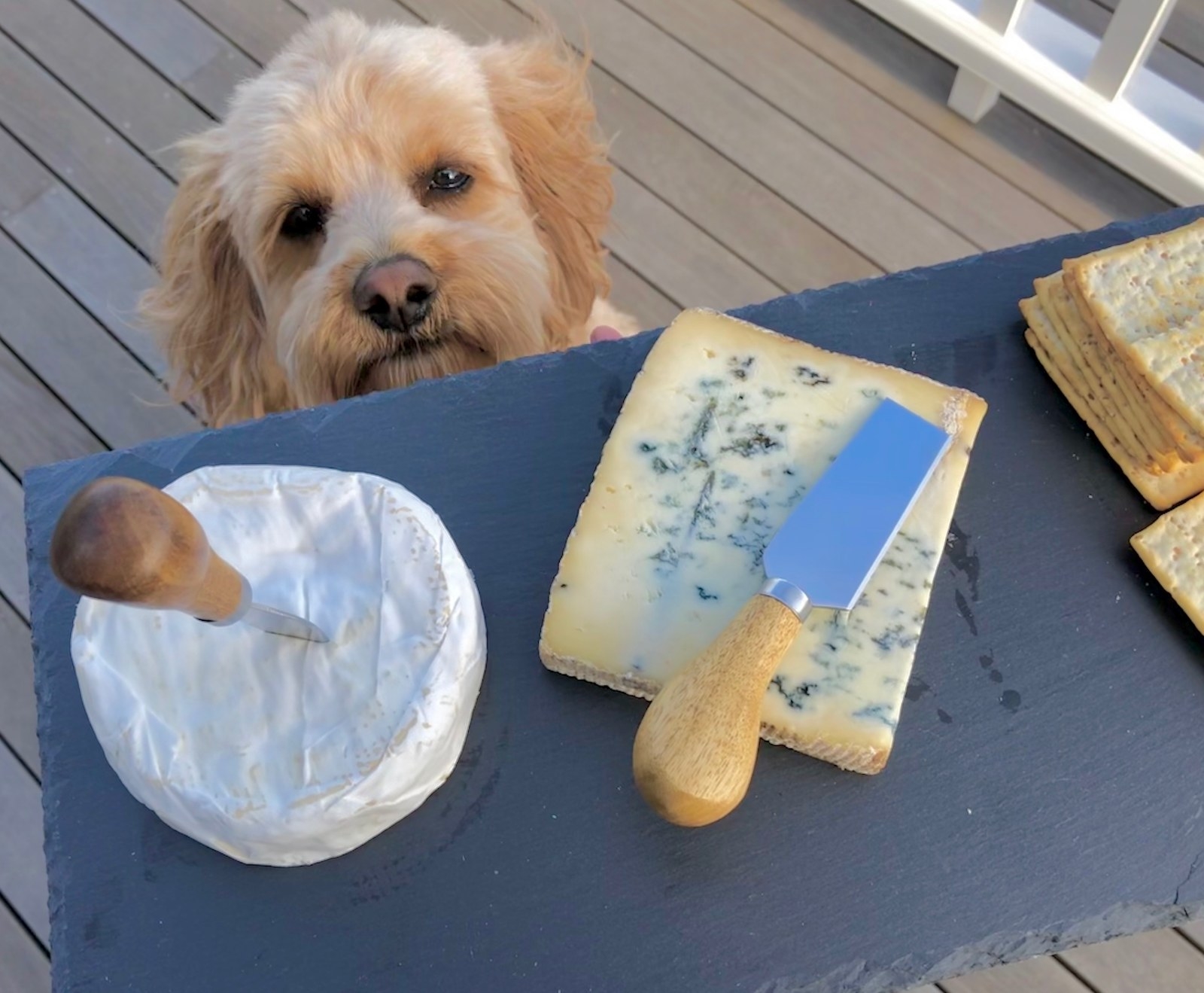 My secret weapon: Trader Joe's.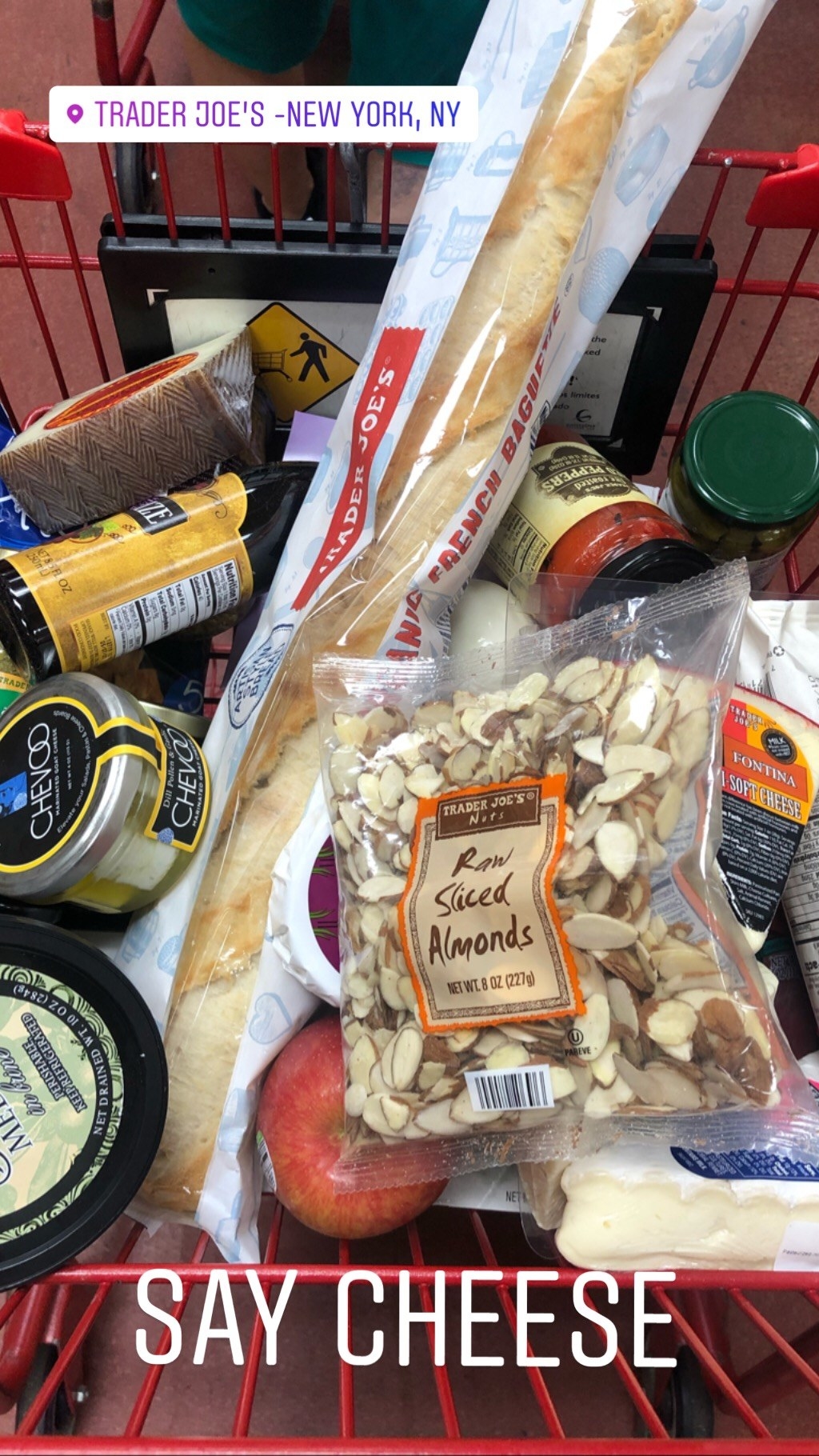 P.S.: This post isn't sponsored. I'm just a hard core T.J's fan…BUT if you're reading Mr. Trader Joe, I'll gladly accept free cheese for life.
All of this is to show that putting together a seriously impressive-looking spread doesnt have to be expensive. Here's how I throw together five seriously delicious (and fancy-looking) cheese and charcuterie boards for under $20 each.

Your grocery list: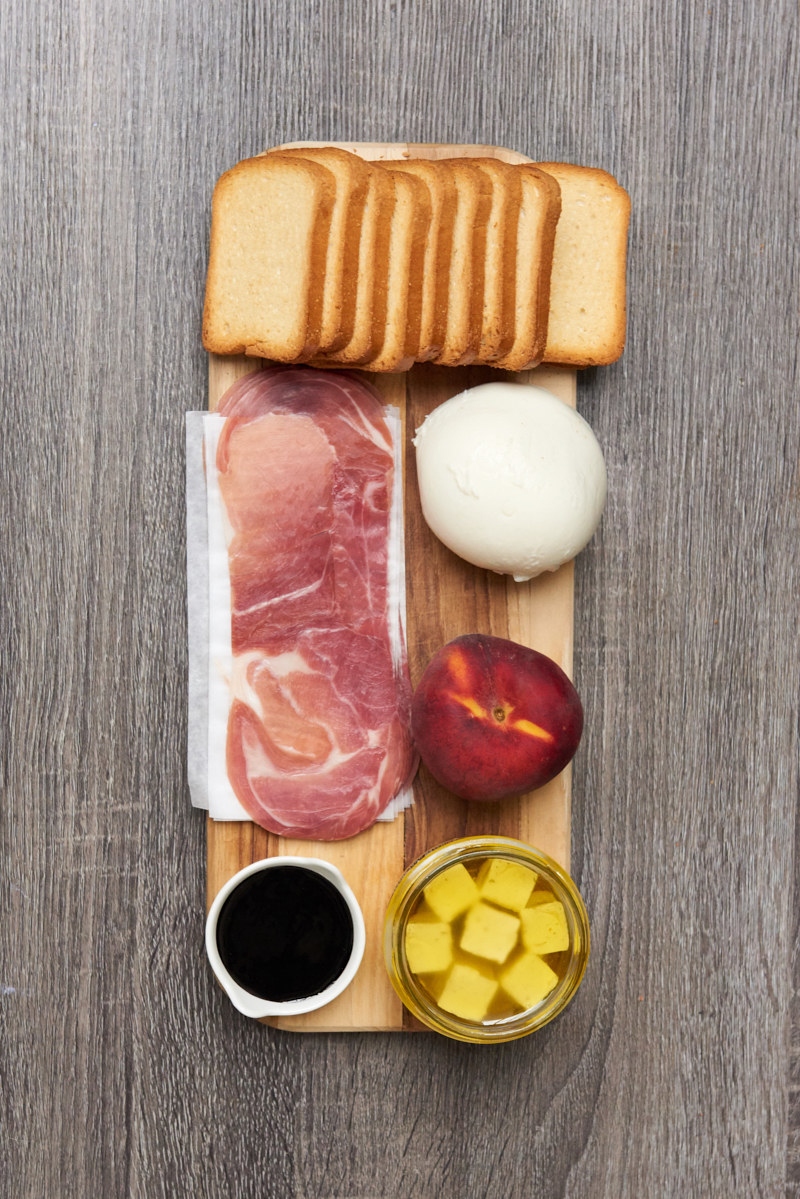 1 oz. ball of Mozzarella: $2.99
2 yellow nectarines: $1.78
Sliced prosciutto: $3.99
Marinated goat cheese: $4.99
Brioche toasts: $1.99
Balsamic glaze: $2.99
Total: $18.73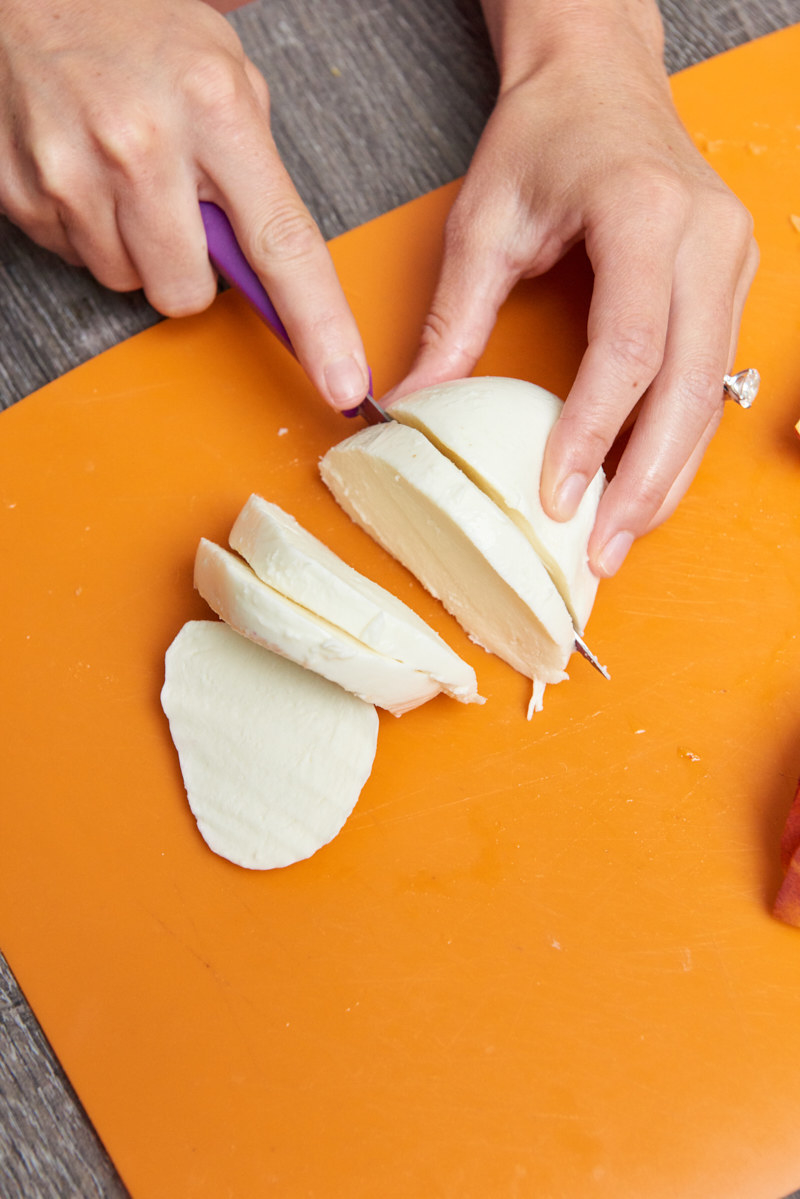 T.J's also sells a super reasonably priced burrata cheese or little bocconcini (bite-sized mozzarella balls) that you could easily substitute for the mozzarella log. And I happen to love the CHEVOO marinated goat cheese, but you could aways opt for a simple goat cheese log.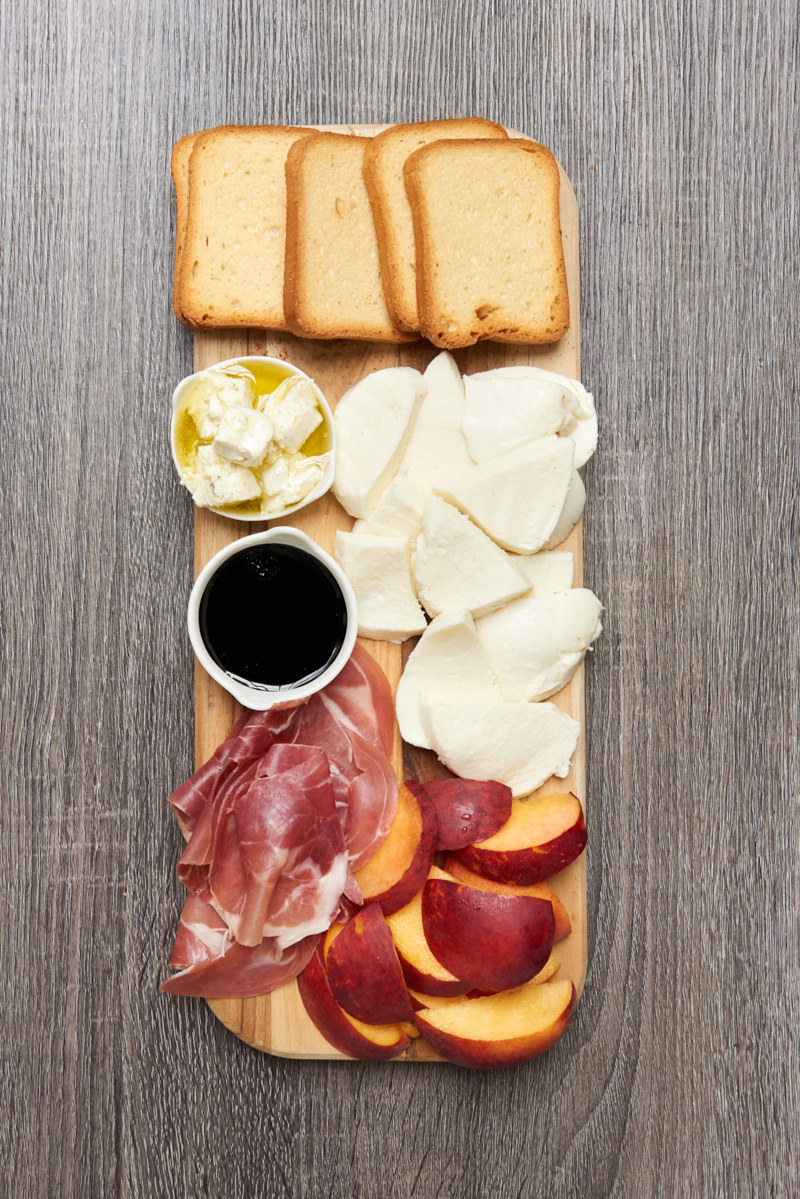 Drizzle a little balsamic on that mozzarella and prosciutto and maybe a shake of red pepper flakes if you're feeling spicy, and you've got yourself a serious crowd-pleaser. Pair this baby with an Italian Vermentino or Friuli such as Venica & Venica
Friulano ($25).

Your grocery list: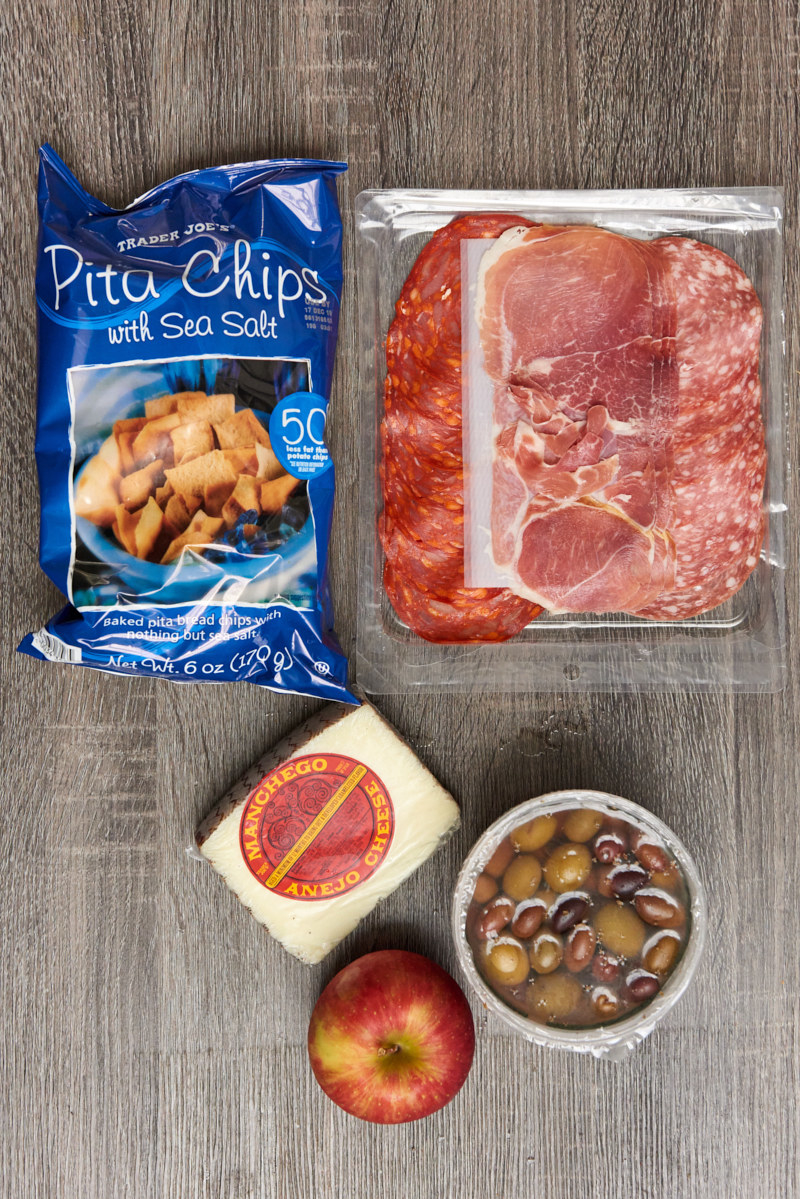 1 combo-pack of Spanish meats: $4.99
12-month Manchego añejo: $6.00
Greek medley olives: $3.99
Fuji apple: $0.79
Pita chips with sea salt: $1.99
Total: $17.76
Thanks to Trader Joe's pre-sliced Iberian meats, this board takes almost zero effort to prepare. It includes a generous portion of jamon Serrano, salchichón, and chorizo, and IMHO it's one of the best bargains in the universe. The aged Manchego is one of the more expensive options at T.J's (for good reason, because it's delicious), but you could always replace it for the Spanish sampler which includes pre-cut slices of Manchego, Iberico, and Cabra al Vino.
A bite of this goodness is almost like chowing down at a tapas bar in Spain. OK…not quite, but there's something so satisfying about this assortment. Pour a little Mencia like Descendientes de J. Palacios Pétalos ($19) into your glass and chow down.

Your grocery list: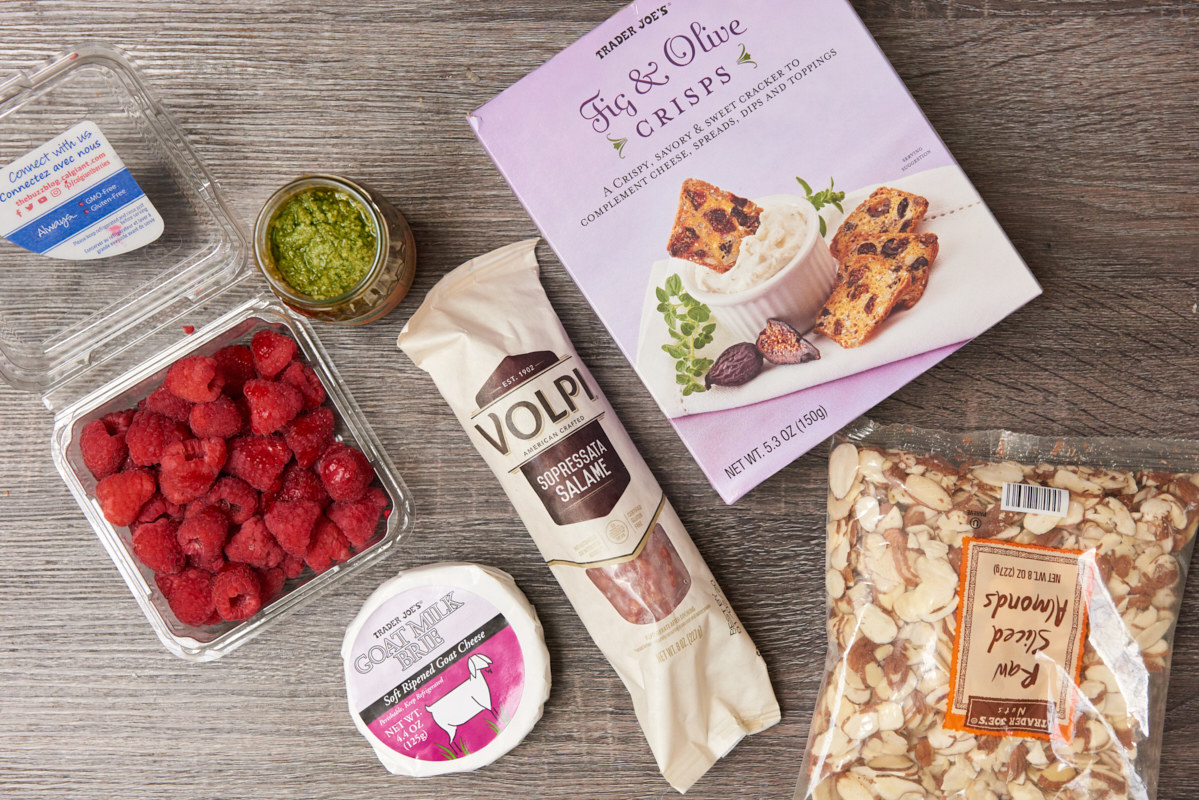 Goat Brie wheel: $2.99
Sliced hot Calabrese salami: $2.99
Bastil Pesto all Genovese: $2.49
Raspberries: $3.29
Raw sliced almonds: $3.49
Fig and olive crisps: $3.99
Total: $19.24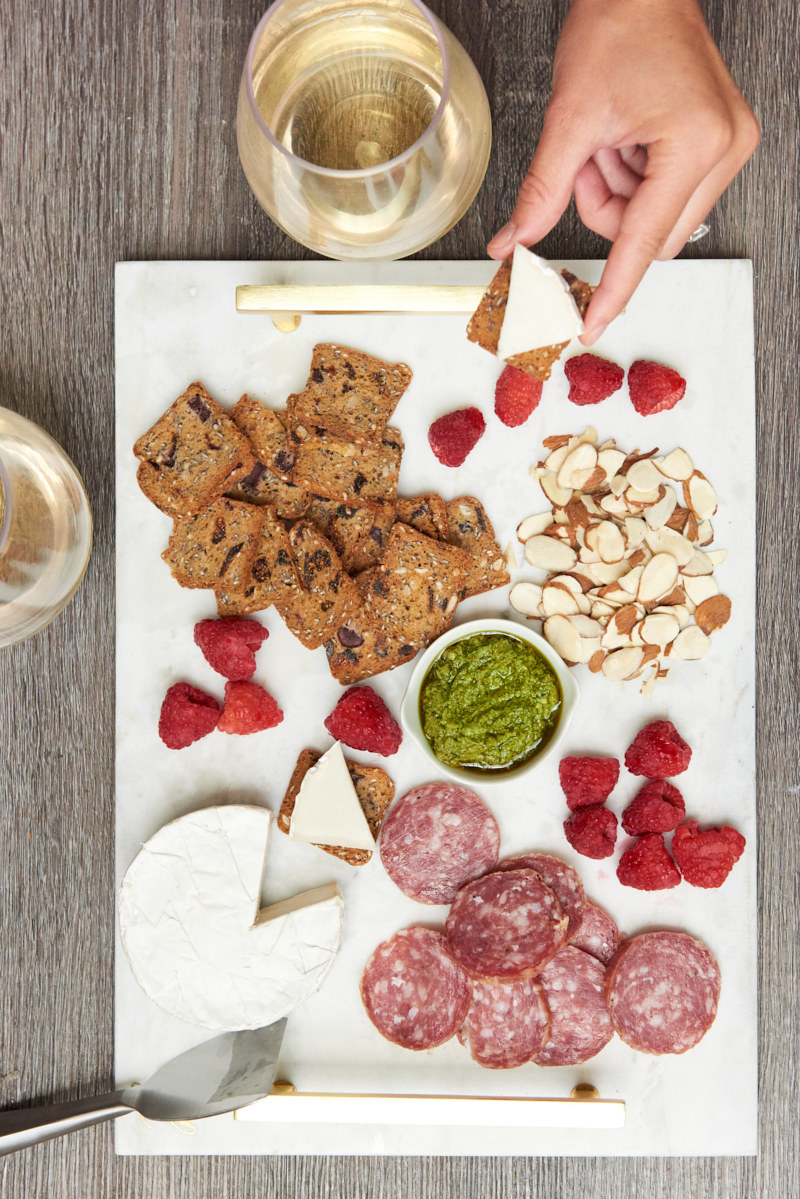 Not only is this cheese board colorful AF, but it also feels like a bite of summer time. Between the nutty pesto, the creamy goat Brie, the fruit crisps, and the berries, this cheese board was basically made for the picnic of your wildest Instagram dreams. Opt for rosé like the OG Whispering Angel ($22), or a sparkling rosé like Moët & Chandon's Rose Imperial Brut Champagne ($50) is great for a splurge.

Your grocery list: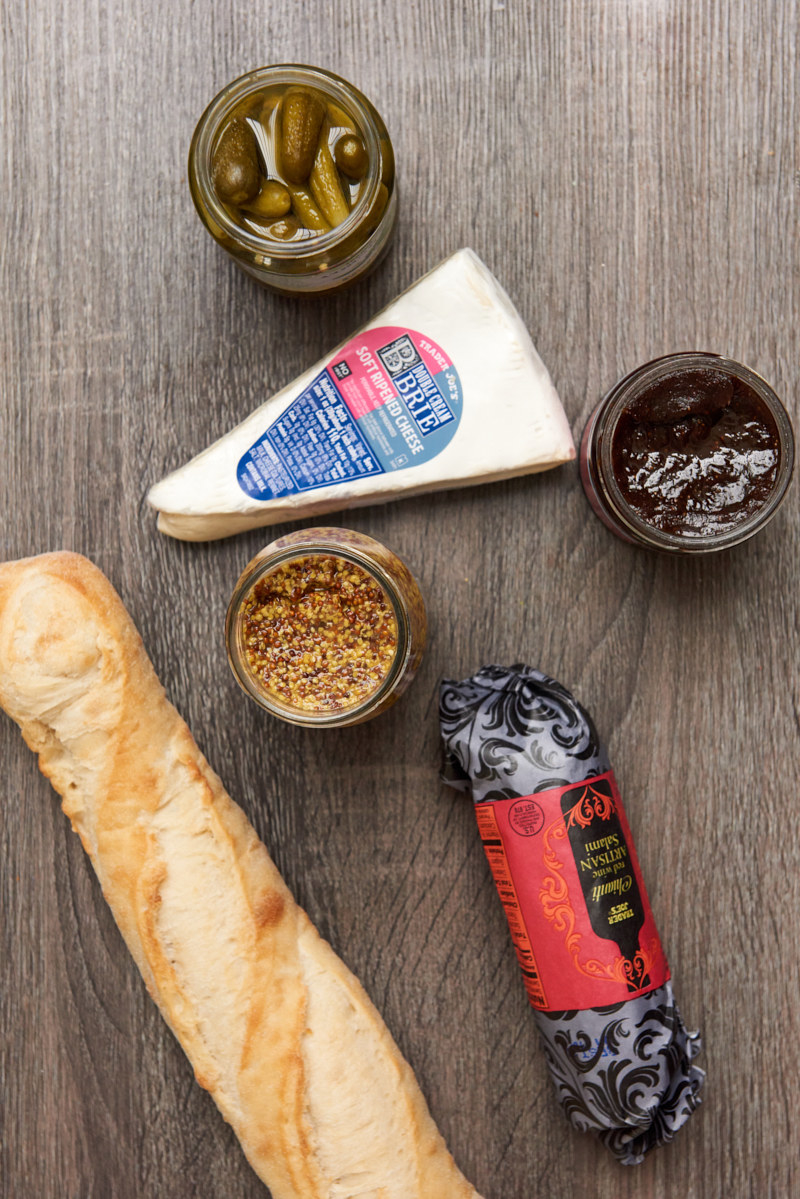 Double cream Brie: $3.47
Chianti salami stick: $4.99
Cornichons: $2.69
Fig butter: $2.49
Whole grain Dijon mustard: $1.79
French baguette: $1.99
Total: $17.49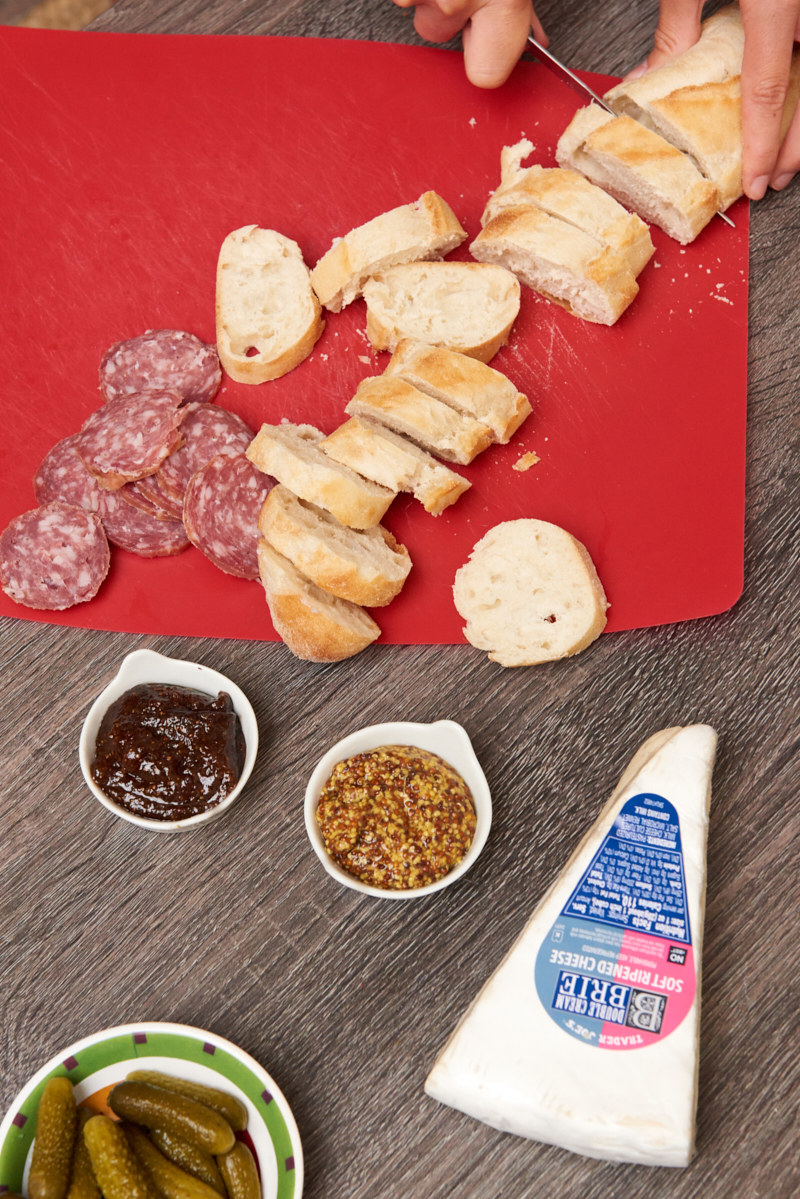 You could put the staunchest of enemies in a room together with a slab of Brie cheese, and in 20 minutes they would be great friends breaking bread (quite literally). There's something completely irresistible about Brie cheese. You know it and I know it. Whenever in doubt, just add this crowd-favorite to your cheese plate.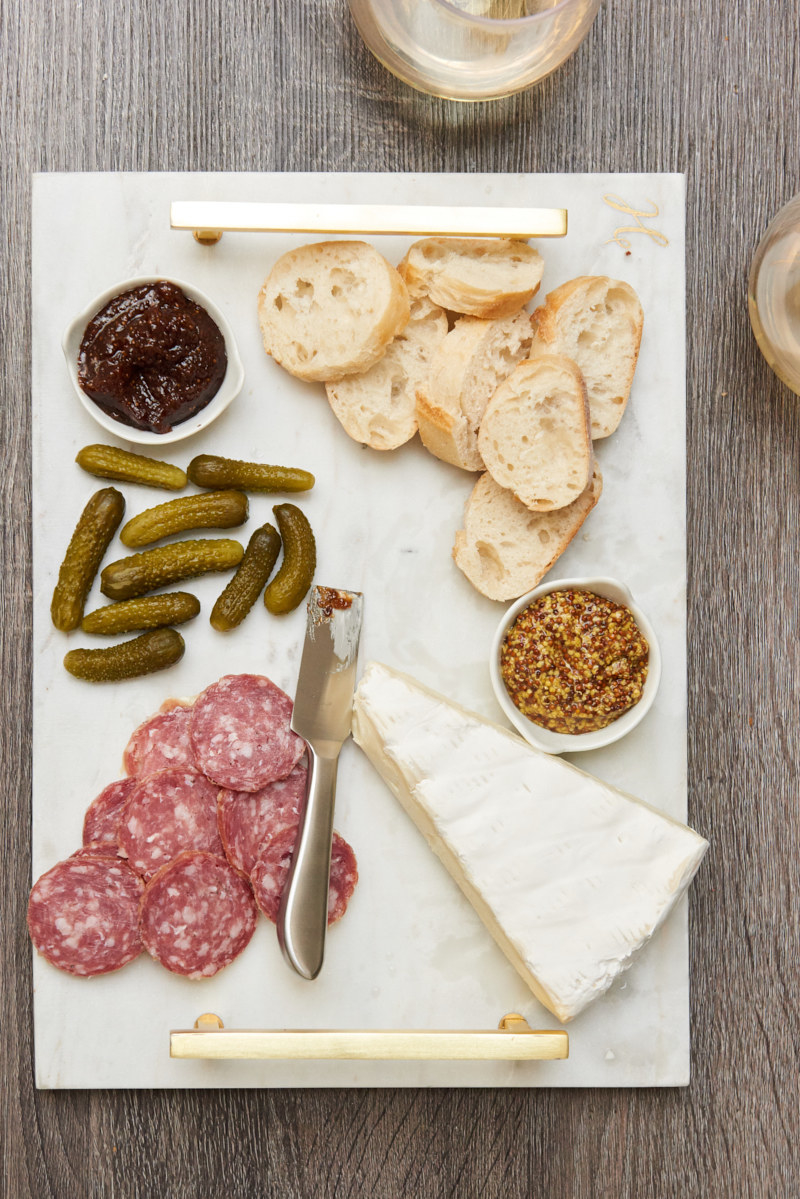 You may not be picnicking in front of the Eiffel Tower on the Parc du Champ de Mars, but who the hell cares. You've got Brie (and a baguette, and cornichons and sausage, for that matter). A fruit-forward and slightly spicy Gamay like Dupeuble
Beaujolais Rouge ($12) will be the perfect pairing for this combo.

Your grocery list: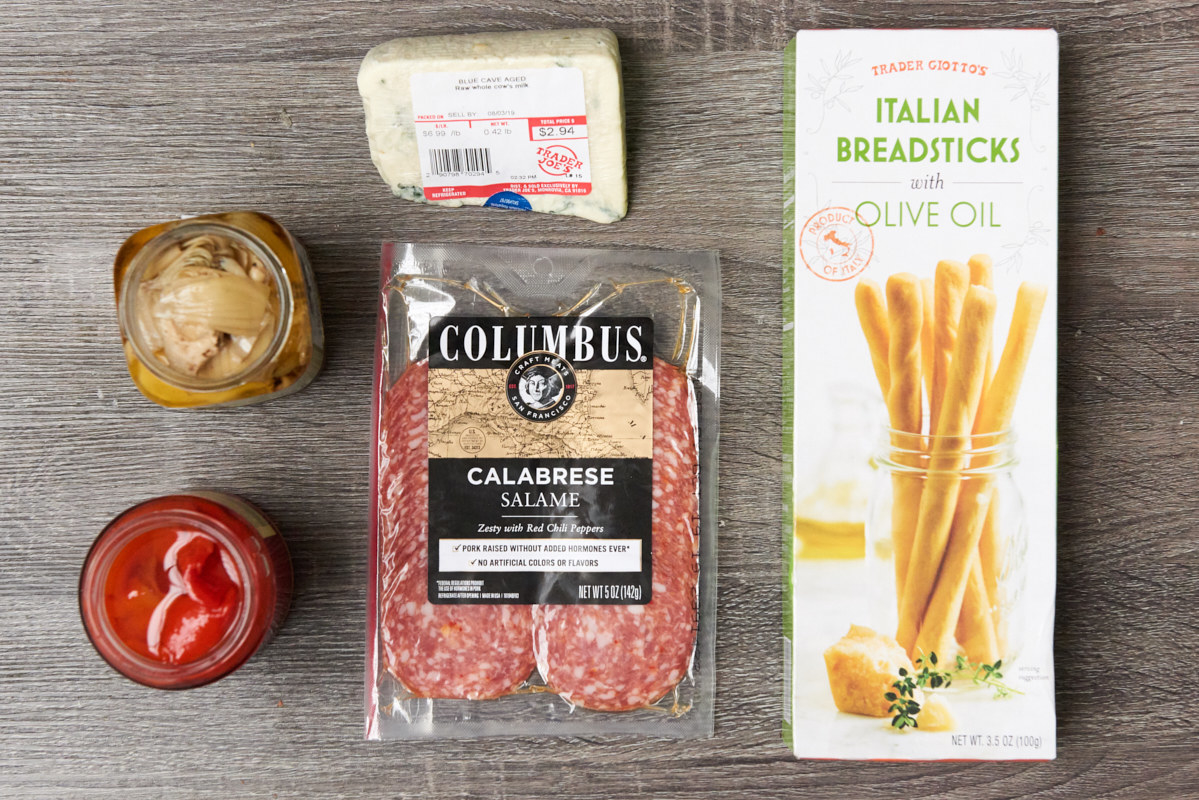 Fontina: $3.17
Cave aged blue cheese: $2.94
Marinated grilled artichoke halves: $2.99
Fire roasted red peppers: $1.99
Spicy sopresata salami stick: $4.99
Italian breadsticks with olive oil: $1.49
Total: $17.57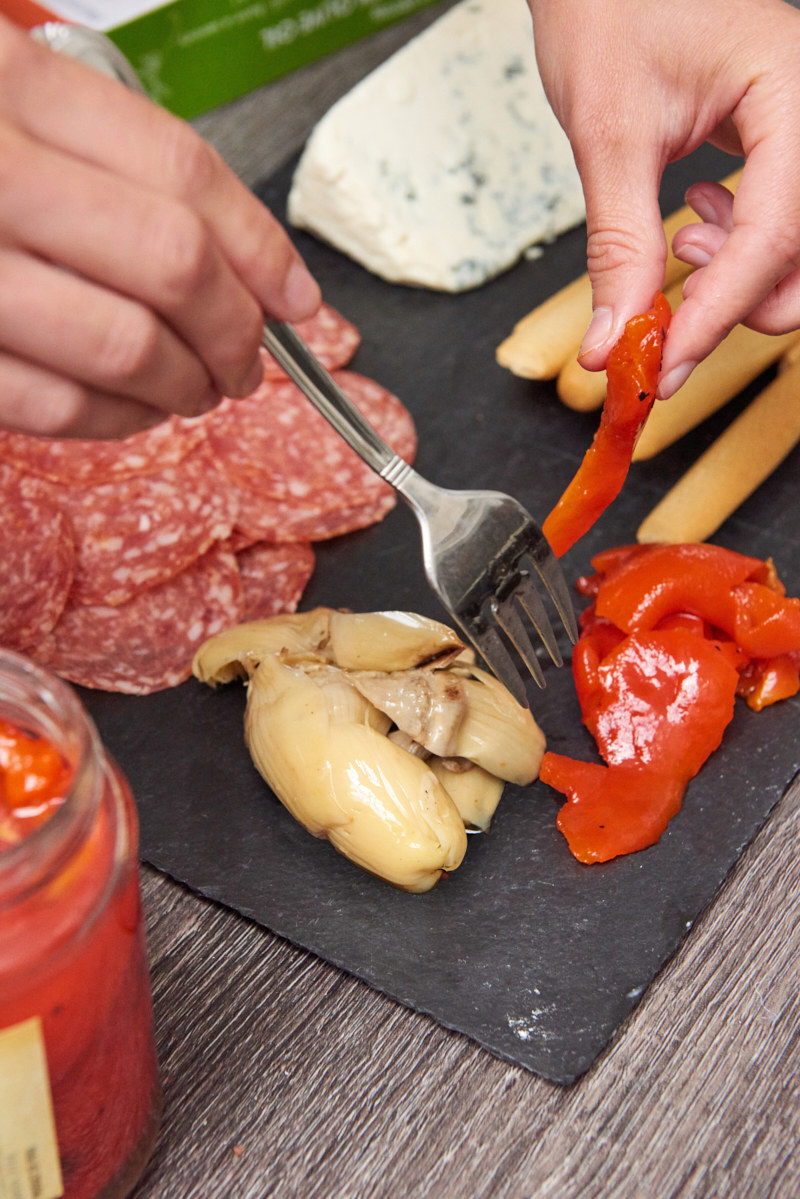 Can we talk about the fact that Trader Joe's cave aged blue cheese is so. incredibly. cheap. For people who enjoy cheese that resembles dirty socks (aka, me), this makes no sense. However, I take full advantage of the low prices and add this delightfully stinky gem to my cheese board without hesitation.
Marinated vegetables — in this case, artichoke hearts and roasted red peppers — add not only color, but also huge flavor to this Italian-inspired cheese plate. Pair it with a glass of Sangiovese and say buon appetito. We'd go with a red Sangiovese or Nebbiolo wine like G.D. Vajra Barbera d'Alba ($20) to stand up to the pungent blue cheese.
Source: Read Full Article