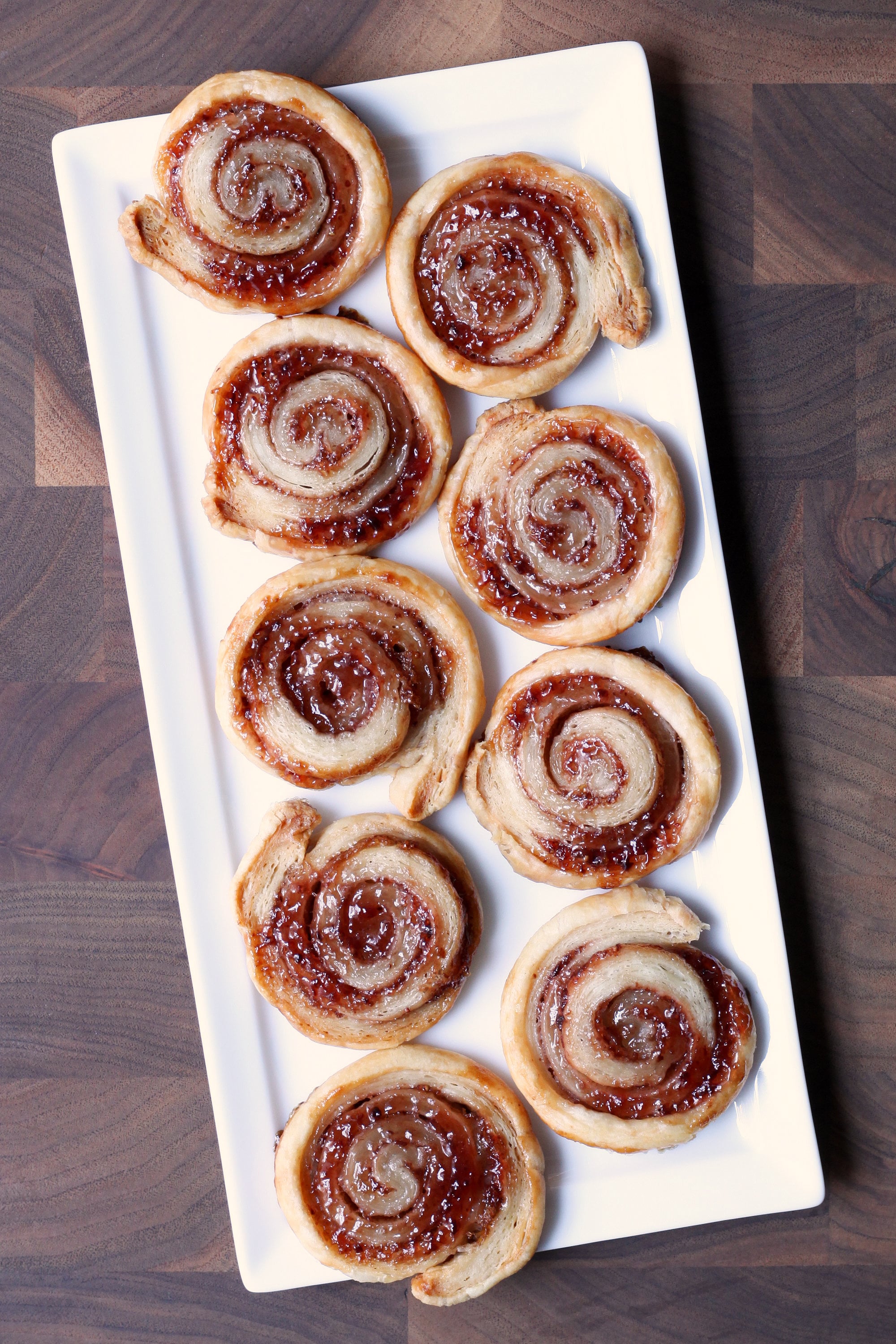 I challenge you to find a more magical ingredient than puff pastry. With some help from your oven, it can elevate everyday ingredients like ham and cheese, bacon and eggs, or, in this case, strawberry preserves and lemon zest into the sublime.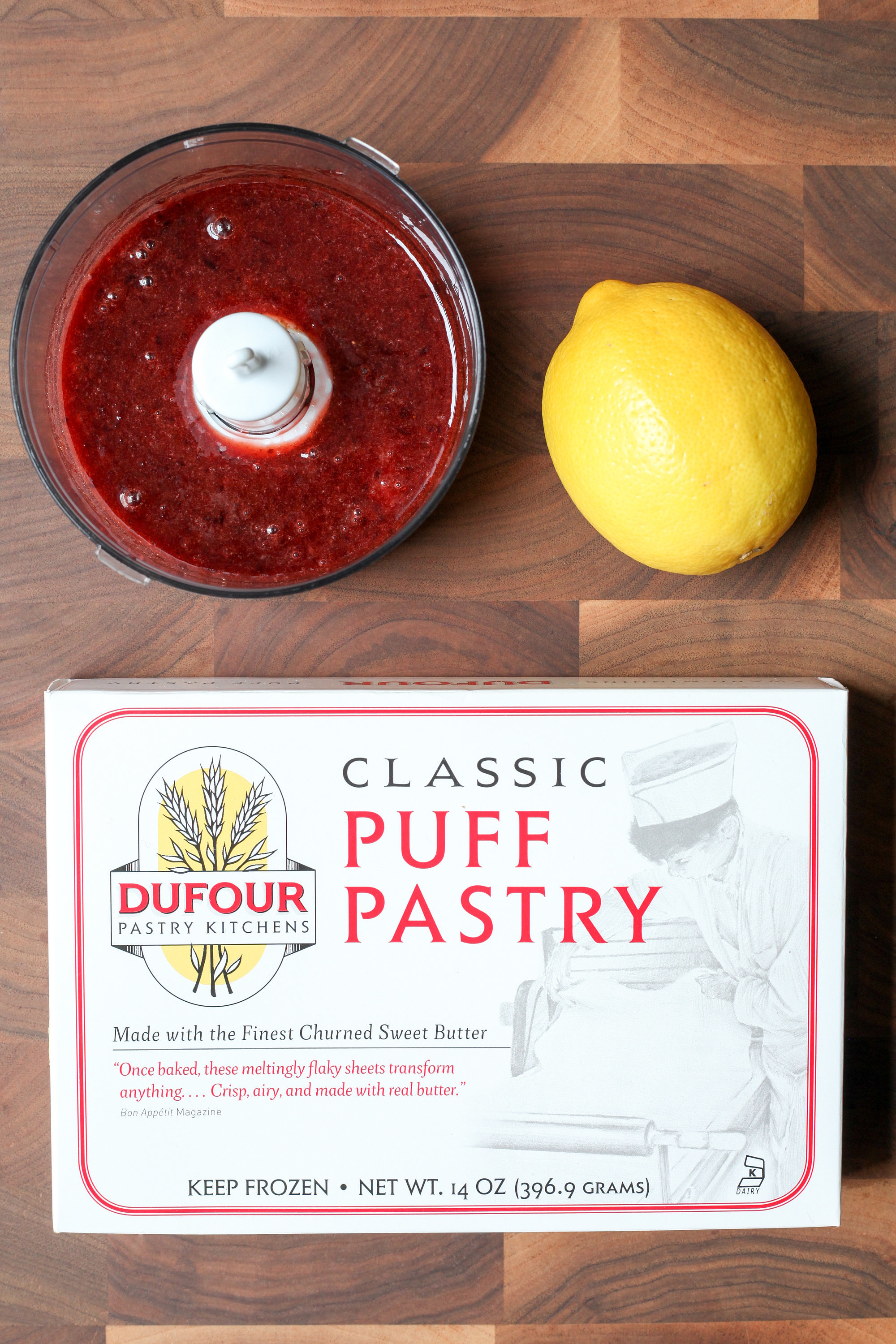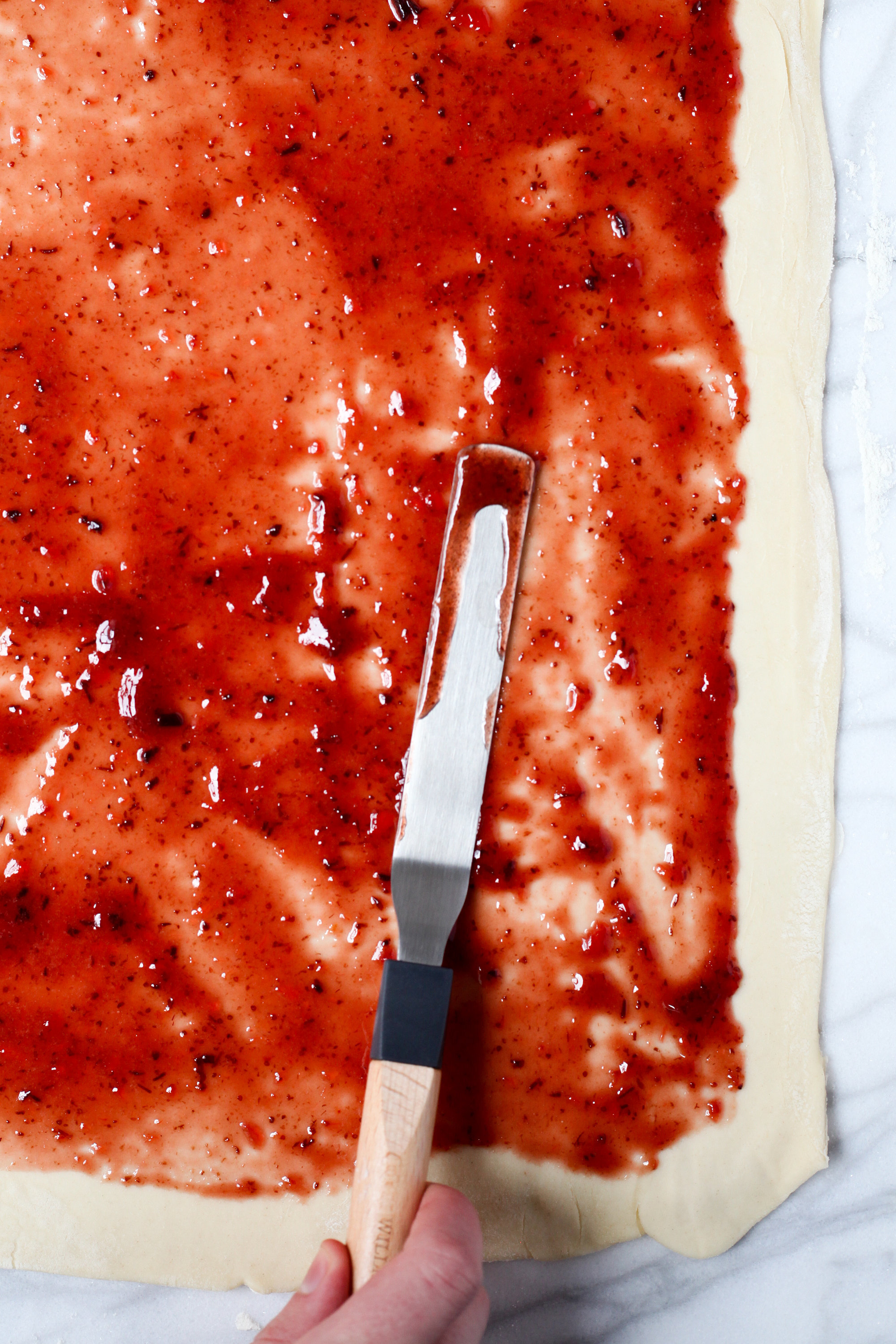 This recipe requires little more than spreading fruit preserves on a rolled-out sheet of puff, rolling it up, slicing, and baking. The oven's heat does most of the heavy lifting, transforming these pinwheels into puffy, flaky, golden-brown bites perfect for any party.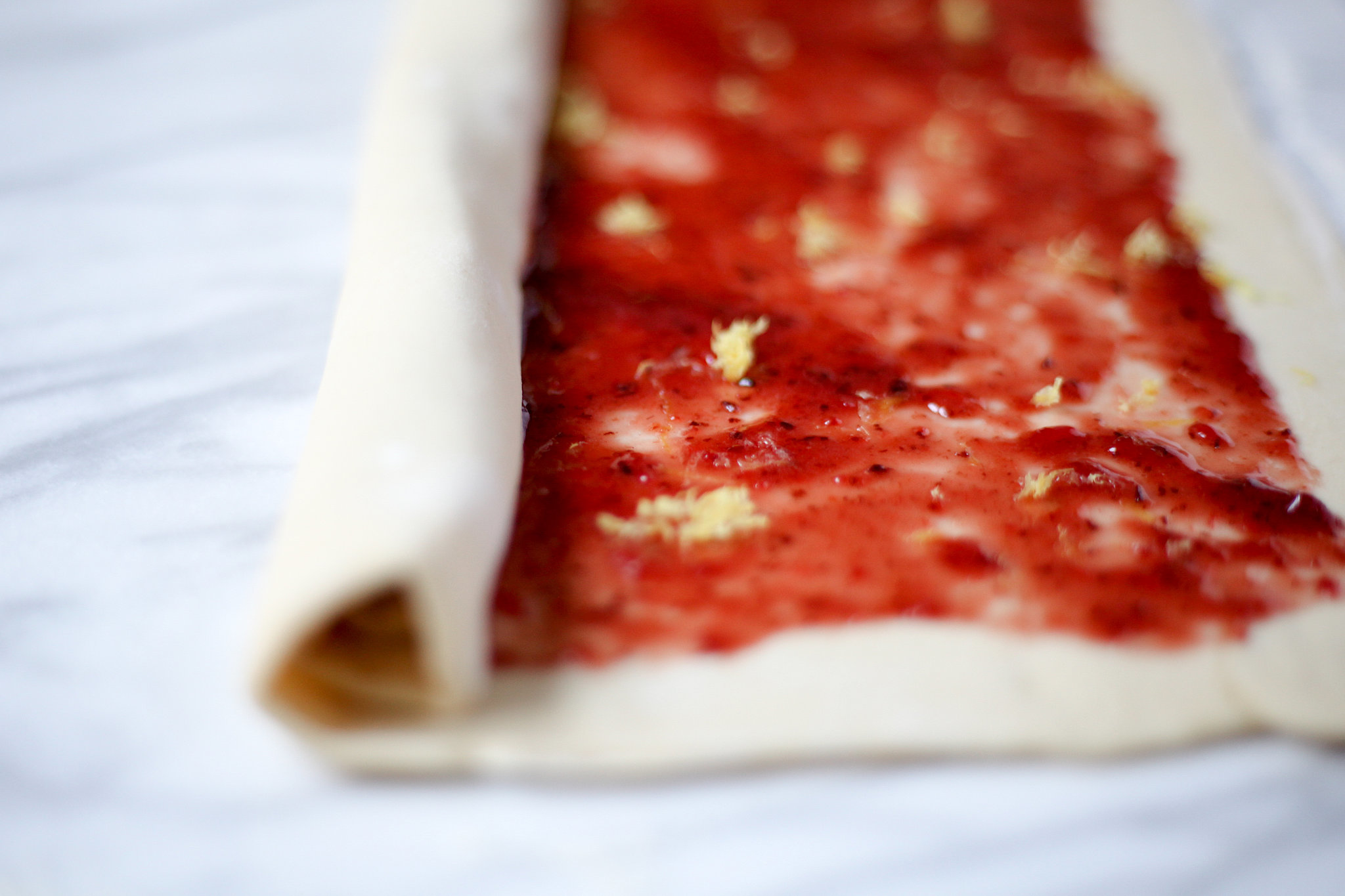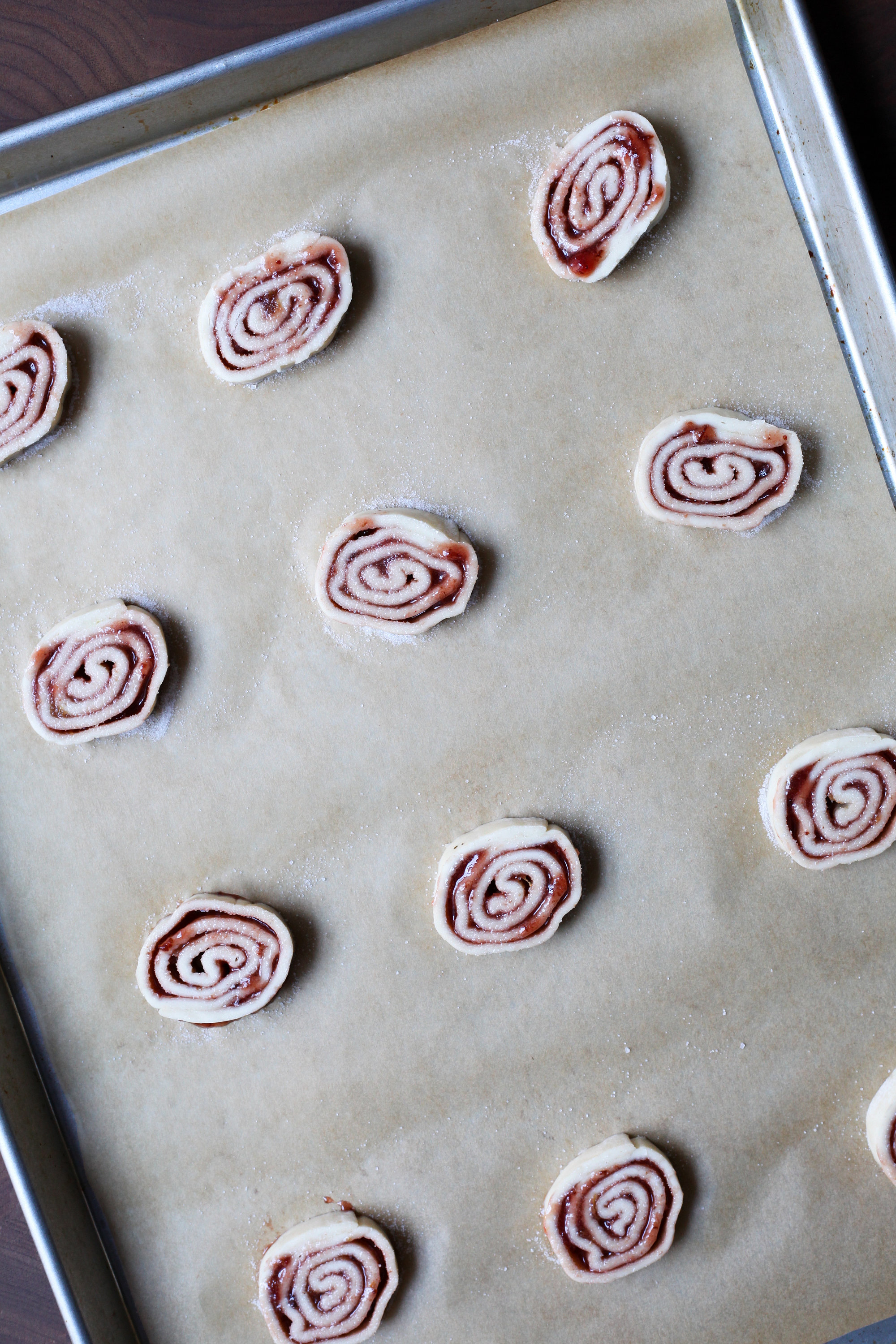 Strawberry preserves and a bit of lemon zest lend a Spring-y vibe even when berries aren't at their best. If strawberries aren't your thing, these pinwheels can be made with pretty much any jam, marmalade, or preserves you can think of — just be sure to pulse it in a food processor if it's chunky so it'll spread on evenly. I can't wait to try this technique out with bitter orange marmalade or tart cherry jam.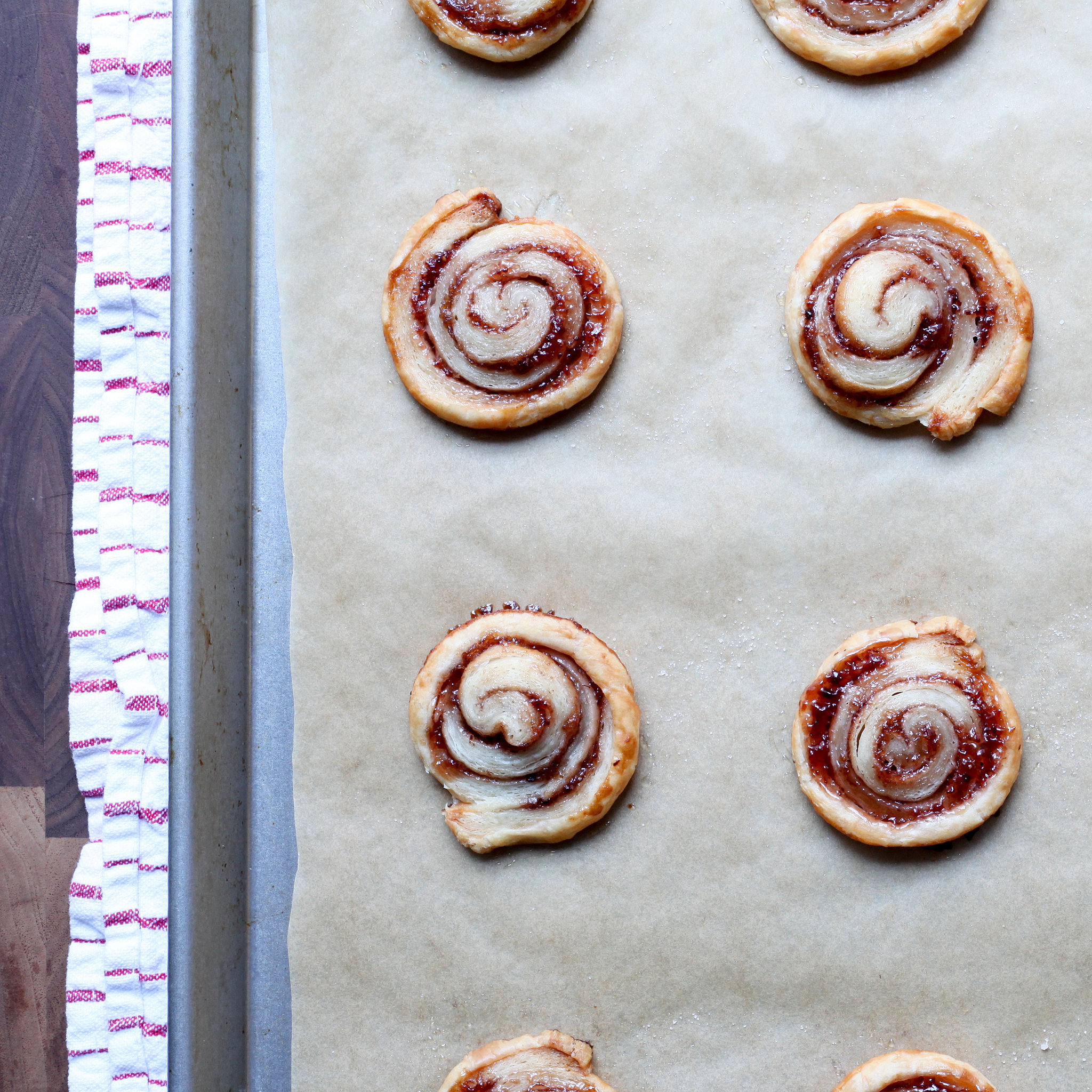 Strawberry Puff Pastry Pinwheels
Notes
Pretty much any jam or fruit preserves can be used in this recipe — just be sure to puree it if it's chunky.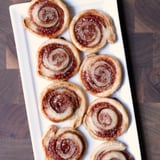 Ingredients
Directions


Information

Source: Read Full Article