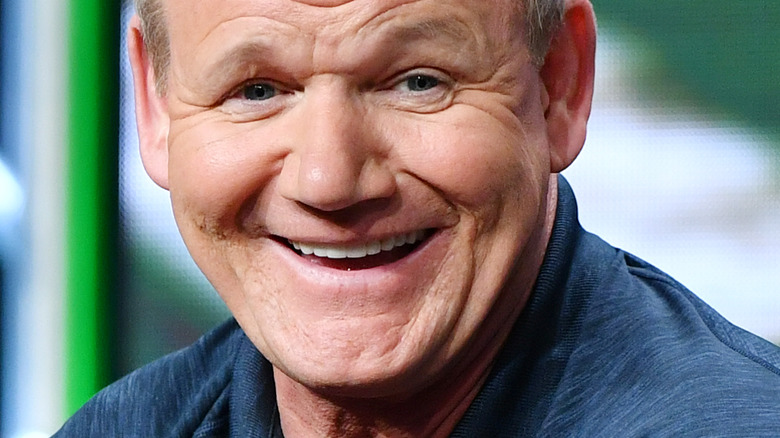 Taught by the likes of Marco Pierre White, Guy Savoy, and Albert Roux (via Esquire), Gordon Ramsay is one of the world's most successful chefs. But even the greatest of experts can succumb to the most common mistakes, and Ramsay is no different.
During a segment on "The Ellen DeGeneres Show" (via YouTube), Ramsay was showing the host how to correctly position your fingers to avoid injury while cutting a pepper … but did so in the process (pretty badly, too). It just goes to show that kitchen knives are incredibly sharp and if you're not paying attention for a split second you can, in Ramsay's case, lose half of your nail.
While Ramsay is careful not to make a mistake on camera, some slip-ups have made their way onto film. From inventively disastrous cooking shortcuts to criticism from other chefs and his mom, these are the common kitchen mistakes even Gordon Ramsay makes.
Ramsay failed to impress a top chef with his pad thai dish because of this mistake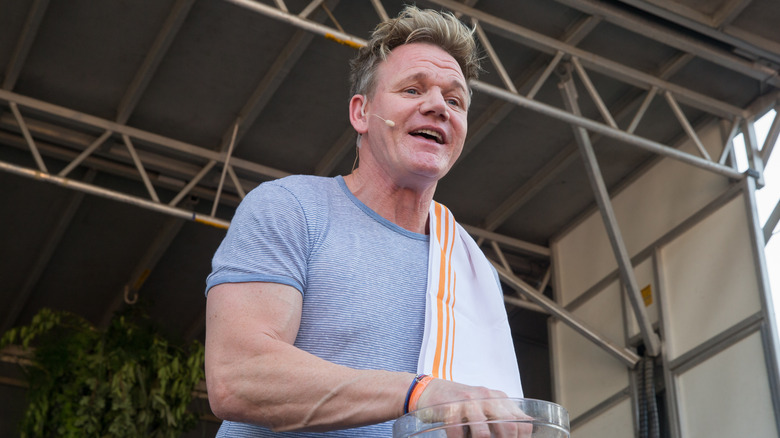 In an episode of "The F Word", Gordon Ramsay was tasked with making a pad thai dish for a group of Buddhist monks in London (via YouTube). "I love Thai food. I love cooking it, I love eating it," Ramsay said to the camera, before adding, "but this has to be the most daunting task so far."
Under the watchful eye of Chang, the executive chef of the Blue Elephant, Ramsay attempted to make the perfect pad thai. However, it seems that Ramsay falls victim to a common mistake — adding unnecessary ingredients when you're not entirely sure of the recipe. Admittedly, Ramsay is only producing his own spin of the dish by adding extras like chilli and Tamarind paste, but to Chang, it goes far beyond what a Pad Thai should be.
"This is not pad thai at all!" Chang exclaims, explaining to Ramsay that it has to be sweet, sour, and salty — a combination that can be hard to perfect (via Cooking Light).
The chef seems to have a tendency of adding too much salt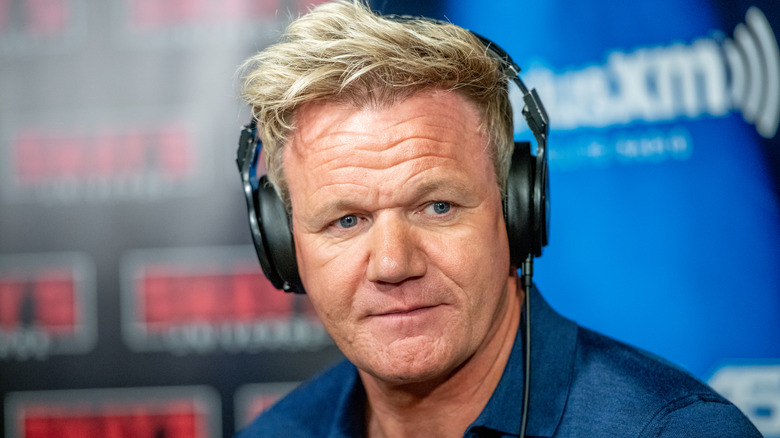 Speaking of ingredients, it seems that sometimes Godon Ramsay falls victim to adding too much salt to a dish. In one episode of his series "Gordon's Great Escapes" (via YouTube), he travels to Thailand and helps a team of cooks make fish paste during a local competition. "Thai food is much loved back home, but I've discovered there's much more to it than I ever realized."
Ramsay acknowledges that while the recipe is simple, to perfect it you must get the balance right. When he presents the final dish to other cooks at the competition, they criticize that it is too salty to be a traditional Thai dish. In the end, Ramsay's team doesn't win the top prize.
In another episode (via YouTube), he makes a similar mistake when he travels to the Indian state of Assam and enters a curry making competition. He does end up coming in second here, but the dish is criticized again for being too salty.
Even Ramsay forgets how long to cook something for occasionally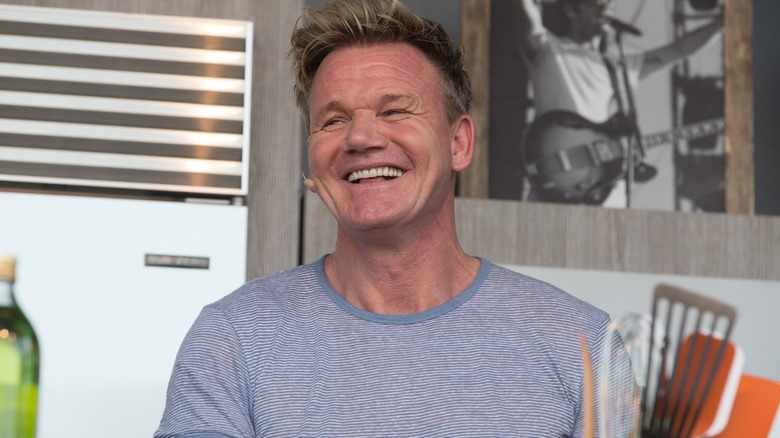 Gordon Ramsay often loses it in the heat of the moment, and seems that's even the case when his family is involved. During a segment on "The Late Late Show" (via YouTube), James Corden challenged Ramsay and his daughter Matilda to a cook-off to see who can make the best English breakfast. Time is obviously of the essence, and to speed up the bacon's cooking process Ramsay decides to fry the meat directly on the hob plate — which ends up nearly setting the set on fire. Not the best decision — or a common mistake for that matter) — but it got the job done.
In another cook-off for "The F Word" (via YouTube), Ramsay challenges his mom Helen to make Eve's pudding. Traditionally consisting of cooked apples, pastry, and raisins (via BBC Good Food), Ramsay becomes so distracted by his spin on the dessert that he totally forgets how long to cook it for. Once both puddings are taken out of the oven and placed side by side, Helen spots that her son's dish isn't nearly cooked enough. "From my angle you could see it sinking in the middle, [like the] Titanic," she says, giggling.
While Ramsay's dish eventually ends up winning the cook-off, he struggled to avoid the embarrassment of his mom pointing out his flaws.
Source: Read Full Article