If you had to choose your favorite Aldi product, could you? We know, we know; it's a tough decision! But Aldi polled more than 40,000 loyal, die-hard Aldi fans who voted in the grocer's poll of Fan Favorites, and the results are finally in — including shoppers' alcohol of choice.
This year's winners include 23 products from store-wide categories, from best sweet treat to best veggie. The Aldi product to rule 'em all? Only one of the best back-to-school snacks to have on hand this fall: Happy Farms String Cheese.
And the best alcohol? Winking Owl Moscato.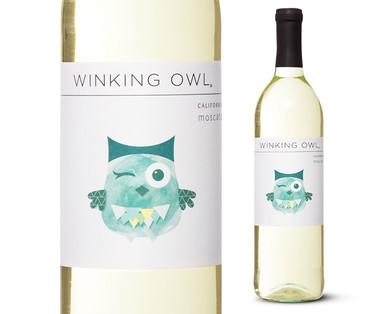 The full list of Fan Favorites are listed below in order of most votes received:
"Our fans have spoken and we're excited to share their most-loved products," says Scott Patton, vice president of corporate buying at ALDI U.S., in a press release. "When I think about what makes ALDI so unique, it's three important factors – our incredibly loyal customers, our commitment to high-quality products and our unbeatable prices. The ALDI Fan Favorites program brings this trifecta together in a formula we know our customers will be happy to see in their local ALDI store."
Many new Aldi products, including fresh and organic products, made their way into its Fan Favorites list this year, including Simply Nature Organic Hummus and Appleton Farms Thick Sliced Flavored Bacon. In fact, nearly 25 percent of this year's winners are organic items, according to the press release.
Starting this week, stop into any Aldi and all Fan Favorites will be identified with a blue, heart-shaped logo.
Source: Read Full Article