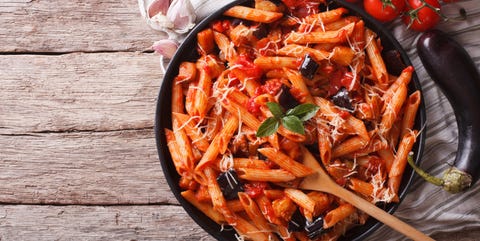 There's nothing quite like digging into a warm bowl of spaghetti and meatballs after a long day at work. But if you're low-carb or GF…that comforting option isn't really on the table. Womp.
Luckily, there are a few healthy (and low-carb!) pasta alternatives on the market that pack in the veggies and protein. And they're so damn good, you won't miss traditional pasta one bit.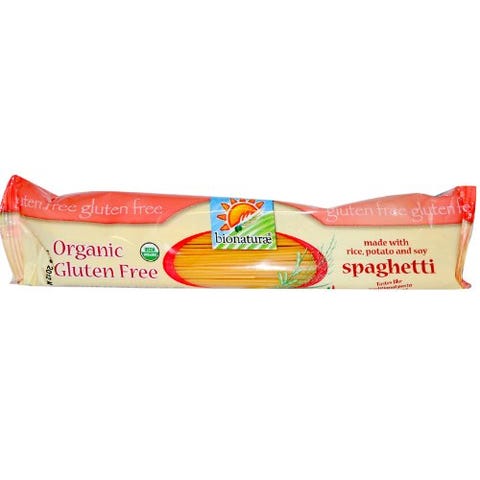 BIONATURE
Bionaturae
amazon.com
$6.76
BUY IT
Bionaturae's gluten-free pasta actually tastes like traditional pasta. "They've somehow cracked the code on al dente gluten-free pasta. It's a great option for people who need to avoid gluten because of allergies or digestive sensitivities," says Maggie Moon, R.D.
Per serving: 200 calories, 0 g fat, 42 g carbs, 1 g sugar, 2 g fiber, 5 g protein.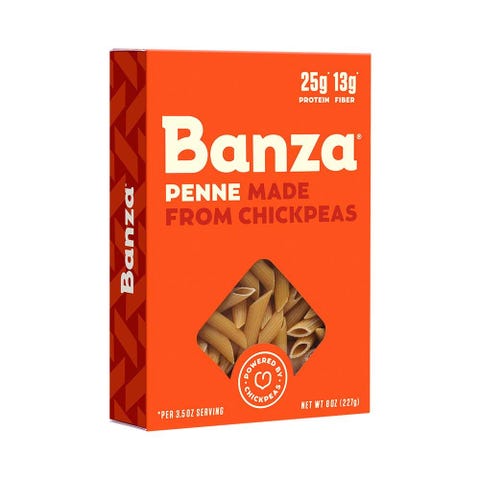 Banza
BANZA
amazon.com
$22.49
BUY IT
This gluten-free pasta alternative has tons of protein, holds together well, and is great at grabbing onto sauce, says Moon. "It's made from chickpeas, which is a sustainable protein, and a tasty way to get a serving of brain-boosting beans," she says. "One key difference is that you should drain and rinse this pasta once it's at your desired doneness," she says.
Per serving: 190 calories, 3.5 g fat, 32 g carbs, 5 g sugar, 8 g fiber, 14 g protein.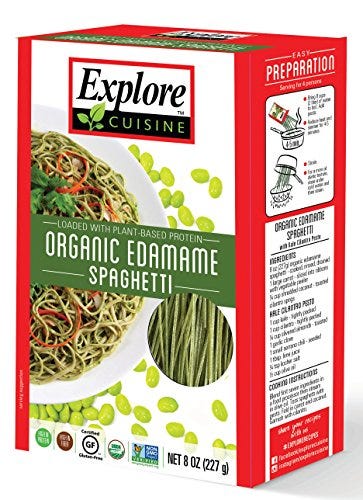 Explore Cuisine
Explore Cuisine
amazon.com
$7.23
BUY IT
"Explore Cuisine's edamame pasta mimics the texture of white, but you're getting the same amount of protein as in four ounces of chicken," says Kelly R. Jones, R.D. It's perfect for people who are gluten-free and need lower-carb pasta (net carbs is about seven grams). "It also provides more fiber and essential nutrients than many gluten-free options," Jones says.
Per serving: 180 calories, 3.5 g fat, 20 g carbs, 3 g sugar, 13 g fiber, 24 g protein.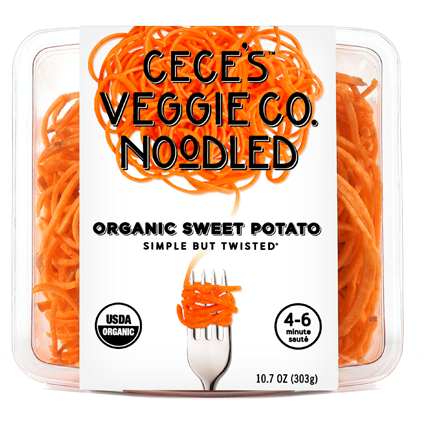 Cece's Veggie Co
Cece's Veggie Co.
cecesveggieco.com
$650.00
FIND A STORE
Sick of zoodles? Try sweet potato noodles instead. "Sweet potatoes contain more energy than a zucchini or most other veggie noodles," says Jones, "so you'll be more satisfied replacing standard noodles with them, and less likely to have an overactive appetite later on." They're a great gluten-free alternative if you're too lazy to bust out the spiralizer.
Per serving: 65 calories, 0 g fat, 15 g carbs, 2g sugar, 3g fiber, 1 g protein.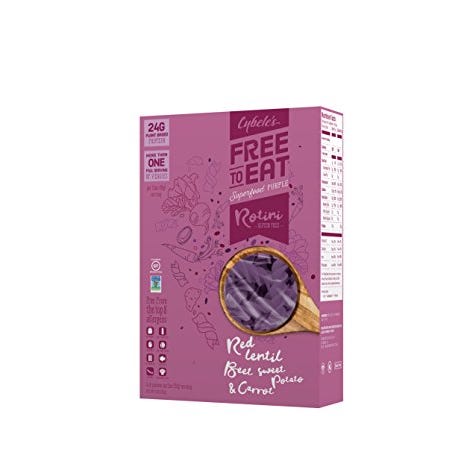 Cybele's Free To Eat
Cybele's
amazon.com
$6.00
BUY IT
"Made from lentils, beets, carrot, and sweet potato, there's a ton of super-vegetable goodness in this legume- and veggie-blended pasta," says Dana Angelo White, R.D., author of the Healthy Instant Pot Cookbook. "Plenty of protein and fiber means you will be feeling full and satisfied for just 200 calories per serving," she adds.
Per serving: 200 calories, 1 g fat, 36 g carbs, 3 g sugar, 3 g fiber, 14 g protein.

Tinkyada
Tinkyada
amazon.com
$27.98
BUY IT
For those who need a gluten-free brand but still want the taste of whole-grain pasta, this one is your best option. "Made from simple ingredients, this brown rice pasta has a neutral flavor and wonderful texture—a perfect swap for regular pasta for those that need to go sans gluten," says White.
Per serving: 210 calories, 2 g fat, 45 g carbs, 0 g sugar, 3 g fiber, 4 g protein.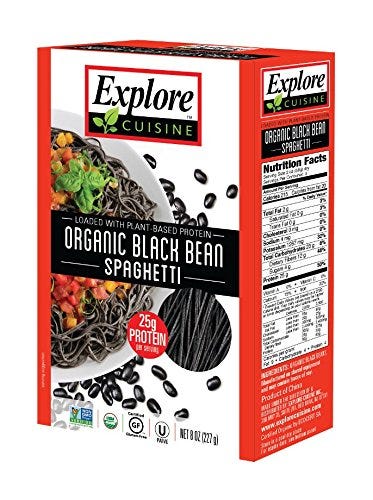 Explore Cuisine
EXPLORE CUISINE
amazon.com
$11.17
BUY IT
"Made with the goodness of black beans, this pasta packs in an impressive amount of hunger-fighting protein and fiber," says White. It's a great alternative for those looking to increase protein and fiber—with a net carb count of only eight grams per serving.
Per serving: 180 calories, 3 g fat, 19 g carbs, 3 g sugar, 11g fiber, 25 g protein.
Source: Read Full Article