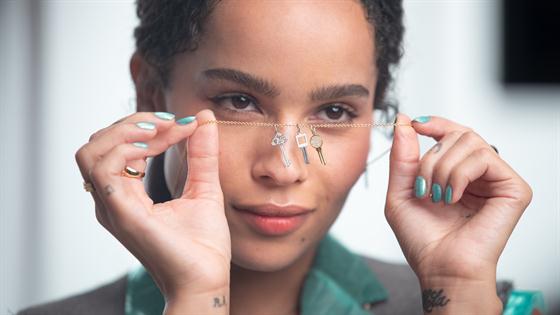 Zoë Kravitz is celebrating the holidays in style, thanks to Tiffany & Co.
Today, the iconic jewelry brand announced its newest campaign, "Believe in Dreams," a ethereal short film that seems to take inspiration from Alice in Wonderland. The director of Beyoncé's Lemonade, Mark Romanek, shot the campaign in their flagship store on Fifth Avenue in New York, but gave it a quirky and fantastical vibe using Tiffany Blue and white backdrops.
The cast, which stars Zoë and includes cameos from Naomi Campbell, Xiao Wen Ju, Karen Elson and Maye Musk, dons Tiffany Blue clothing and sits together in an "abstracted underground workshop world," where they create holiday magic.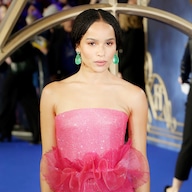 Photos
Zoe Kravitz's Best Looks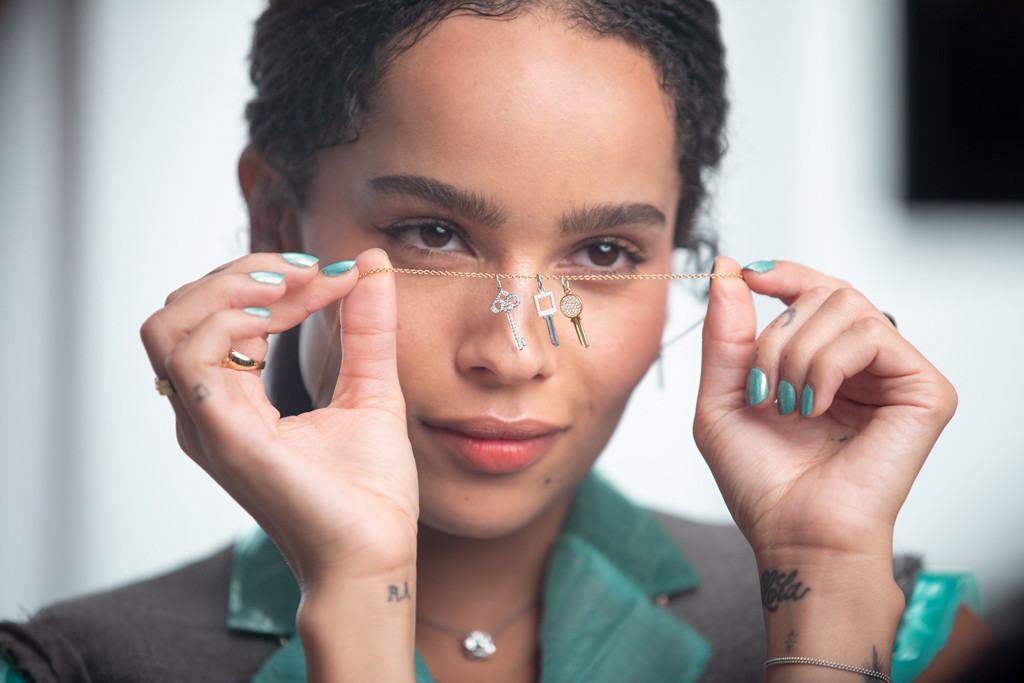 Tiffany & Co
While Zoë and the awing backdrop got our attention, the brand's new and classic collections, including the Tiffany Keys, Tiffany Paper Flowers (a celeb-loved collection we're seeing on the red carpet) and Tiffany Hardwear, dazzle in the short film.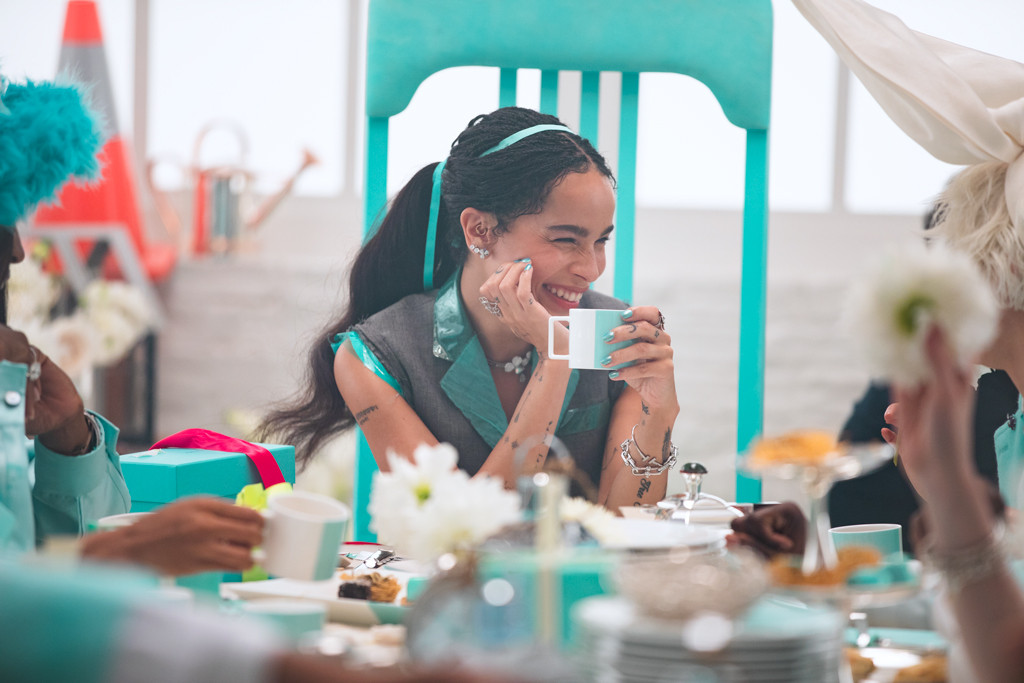 Tiffany & Co
In honor of all of sparkling jewels and the holiday magic, Zoë also shared where she's getting her inspiration behind the scenes.
"My mother. She inspires me," she said. "All of the amazing women I work with on Big Little Lies—Reese, Nicole, Laura, Merrill, Shailene. I mean I'm so lucky to work with such amazing women and they really do inspire me every day when I go to work. It's such an amazing experience."
For more, watch the video above!
Source: Read Full Article