The high street favourite is selling a range of Disney tees costing £15.99 – and we're obsessed with the Lumiere one.
Disney's Lumiere T-shirt, £15.99, Zara – buy now
The faded effect shirt, which is inspired by Beauty and the Beast, promises to light up our lives during the dreary winter days.
If Lumiere's not your fave, you can also buy Minnie Mouse, Dumbo, Cinderella or Kermit the Frog tops.
While tees featuring Woody and Mr Potato Head from Toy Story and Cruella de Vil from 101 Dalmations are also in Zara now.
The tops are available both in store and online, and the Lumiere one has already sold out in a Large, so you'll have to be quick. You can shop the full range here.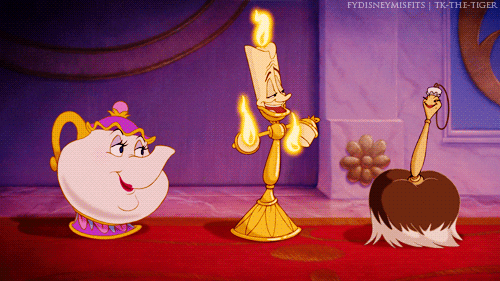 In more fashion news, shoppers are going wild for Stacey Solomon's £13 Primark skirt – and people are desperate to get their hands on it.
While H&M's Moschino collaboration uses plus-size models in its advertising campaign – but doesn't stock an XL size.
And these are the boots we need in our winter wardrobes, including a Zara pair.
Source: Read Full Article