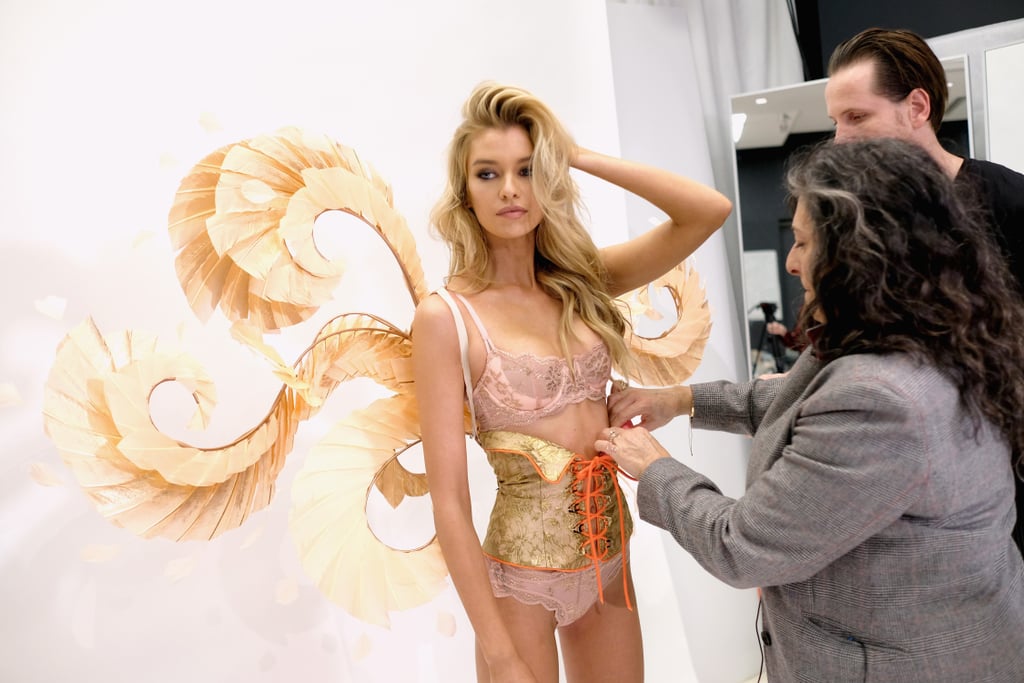 You'll Never Guess What Stella Maxwell Does With Her Runway Lingerie After the Victoria's Secret Show

Stella Maxwell still feels the same energy and excitement that she did when she walked in her first Victoria's Secret Fashion Show, but 2018 marked her fifth. "Every time I do it, it kind of feels like the first time," Stella told me when I visited her at her first fitting, days before she took the runway. "I always appreciate that every outfit is styled and chosen for each specific girl. I always feel like my pieces suit me. [The VS team knows] 'Oh, Stella would love that!' and 'That would look good on her body,'" she told me as we admired the peach, rose-gold-painted wings that Parisian artisan Janaïna Milheiro crafted for her from scratch.
Janaïna actually thinks they might be her favorite wing design ever, even though this year alone, she's making 11 pairs. As soon as Stella laid eyes on them, I can attest to the fact that she literally lit up the room. I watched as Janaïna fiddled with the feathers surrounding the heart-shaped wire on Stella's back, and I talked to her about how she dreams up these incredible masterpieces. Ahead, get a behind-the-scenes glimpse of a Victoria's Secret fitting from start to finish, find out how Stella is unwinding with pizza and friends right this moment, and learn what she does with her lingerie post-runway.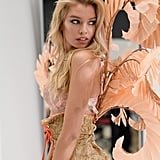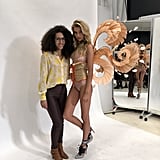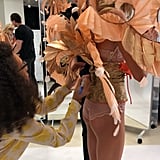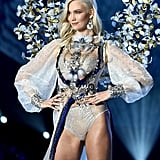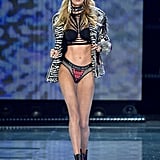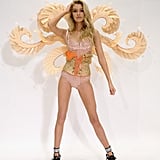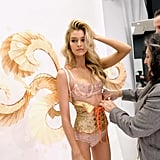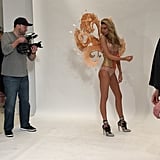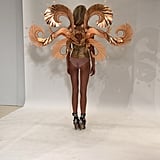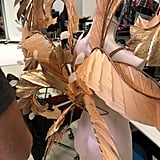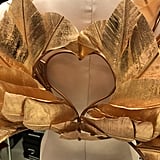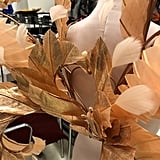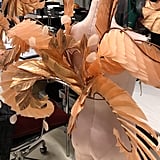 Source: Read Full Article