Watch out! This post contains spoilers.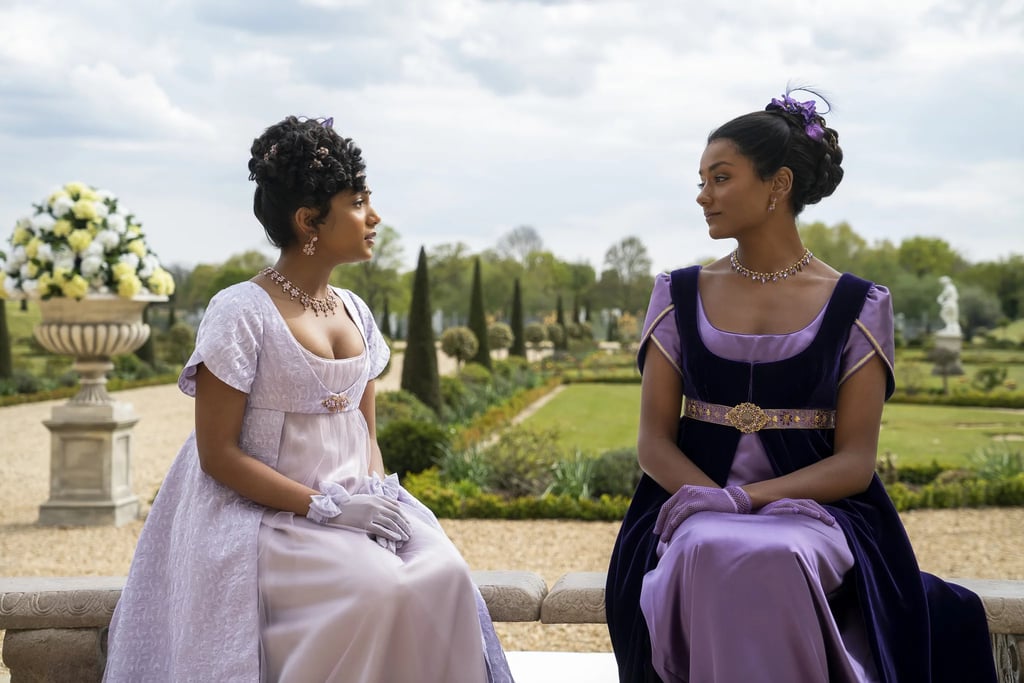 How the Unique "Bridgerton" Engagement Ring Reflects the Bride Who Wears It

"Bridgerton" season two has it all: lust, betrayal, a corgi, and, of course, spellbinding costumes. One piece of jewelry in particular becomes a focal point as the episodes progress: the engagement ring that Violet Bridgerton (Ruth Gemmell) passes down to her eldest son, Anthony (Jonathan Bailey). Originally bestowed upon Violet by her deceased husband, Edmund, the ring is handed over to the viscount at Aubrey Hall in episode three, and it goes on quite the journey before finally winding up on the finger of its rightful owner.
The ring's journey begins when Anthony proposes to Edwina Sharma (Charithra Chandran) in episode four, pushing aside his growing feelings for her sister, Kate Sharma (Simone Ashley), in order to fulfill the duty of getting married and starting a family. The family heirloom pops up again in the next episode when a jeweler forces Kate to try it on for resizing purposes in Edwina's absence. It nearly gets stuck on Kate's finger but does come off, subliminally hinting that she's a much more proper fit for Anthony than Edwina.
Source: Read Full Article