Uncovering the best Black Friday deals and steals has become almost like a recreational sport for anyone looking to get thrifty for the holiday season. Depending on what you're playing for, bargain shopping can get mighty competitive, which is why you really need to make either a mental note, or set a reminder on your phone so you know when each store on your list opens, otherwise you might miss out on scoring those juicy discounts. For example, if cosmetics are what you covet, you'll want to know what time Ulta opens on Black Friday 2018, because if this beauty retailer's pre-Black Friday sale is any indication of what's to come for the biggest shopping day of the year, then you're certainly not going to want to miss it.
So here's the scoop: Ulta's still pretty tight-lipped about its Black Friday sales, so unfortunately, I can't give you any info on that ATM, but I can relay information that's equally as important: what time Ulta opens on Black Friday 2018. According to BlackFriday.com, the beauty retailer will open its doors to the public on Friday, Nov. 23, 2018 at 6 a.m. sharp, and the store will remain open until 10 p.m. that evening. That gives you a solid 16 hours of prime shopping time, friends. Though, if I were you, I'd definitely aim to arrive as early as possible because, unlike athleisure Black Friday deals that are spread out among an array of stores and brands, there are only so many beauty retailers, and Ulta's been noted as one of the top companies of its kind in the United States.
They say history repeats itself, right? Well, let me tell you something: If Ulta's playing the repetitive card, you and I are going to be sitting pretty in the dark on the beauty retailer's Black Friday deals until a mere few days before the retail holiday. Devastating, I know. However, if Ulta's Black Friday sales this year are anything like the store's Black Friday 2017 deals, the big reveal is going to be well worth the wait.
In 2017, Ulta's Black Friday sales announcement was a whopping four pages long, and door-buster discounts went into effect at 6 p.m. ET on Thanksgiving. So you might want to consider striking a deal with your holiday hostess: If she serves dinner early, you'll either snag her a liquid lipstick or two, or, if this particular perk comes back around for 2018, split the swag in the free beauty gift bag online shoppers receive. But I'm getting ahead of myself here. To find out what Ulta actually has in store for its 2018 sales, you can sign up to receive the retailer's Black Friday Beauty Busters announcement as soon as it drops. Plus, entering your email will ensure you're alerted any time there are new arrivals and deals year-round.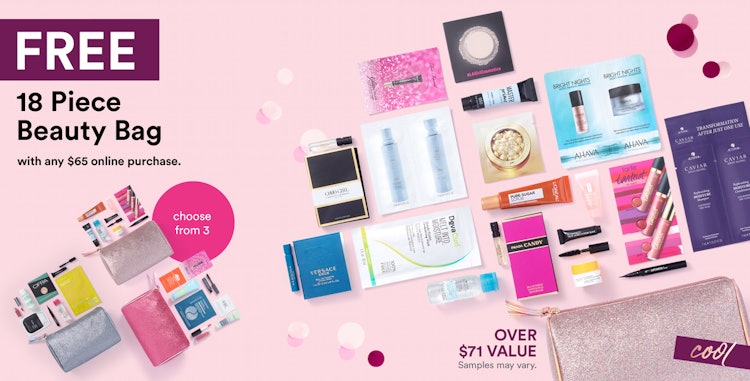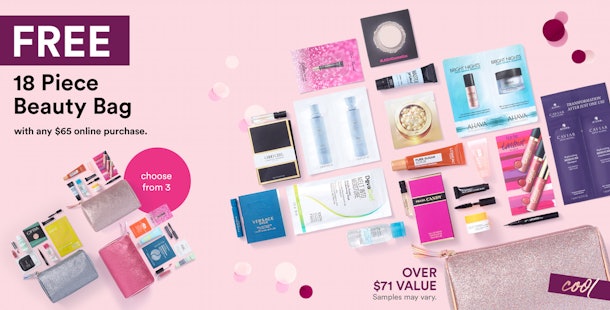 Ulta may not have revealed its Black Friday 2018 sales just yet, but the brand has announced another huge promotion: Ulta Cyber Fundays. So not only are you getting an Ulta Black Friday, and an Ulta Cyber Monday, this beauty behemoth is blessing you with three days worth of pre-festivities sales. Friends, we are not worthy.
Ulta's Cyber Fundays will kick off this Thursday, Nov. 15, at 10 p.m. CT, and extend through Saturday, Nov. 17. Unfortunately, most of the details are still under wraps (I'm telling you, Ulta is all about the surprise factor), but according to the official announcement, it will include over 160 offers from big name brands like Tarte, Mac, Urban Decay, MAC, and Benefit, plus a free 18-piece beauty bag for everyone who shops the sale.
Clearly, Ulta is also all about gifts that keep on giving — or promotions that keep on discounting? Either way, I know what sale I'll be shopping this season. You get a palette, and you get a palette, everyone gets a palette!
Source: Read Full Article