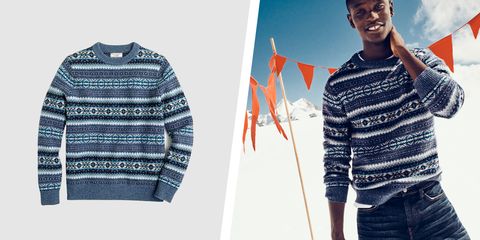 For this week's Six Pack of Style, where we unpack six Men's Health-approved items to shop, we're bringing you the 6 Best Holiday Sweaters for Guys.
Ugly Christmas sweaters aren't going anywhere. They're being worn at holiday parties and eggnog gatherings all the time. But just because the questionable, tacky sweaters are a timeless tradition, doesn't mean you can't wear something tasteful and stylish. In fact, you'll get more use out of them as they're not limited to being worn around the holidays. We suggest the following six options to get you started. These aren't your crazy reindeer holiday sweaters, but a well-selected breed of festive pullovers that will still get noticed for their creative flair.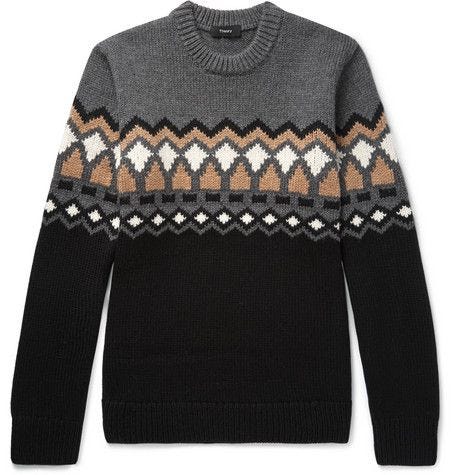 Mr. Porter
Theory
$375.00
BUY IT HERE
This Theory fair-isle is a clever choice to invest in if you're looking for a tasteful, yet still uniquely festive sweater this holiday season. In addition to its handsome fair-isle chest pattern, the sweater is Italian merino wool, which adds comfort paired with the bonus of retaining its shape for the season to come and many more holidays ahead.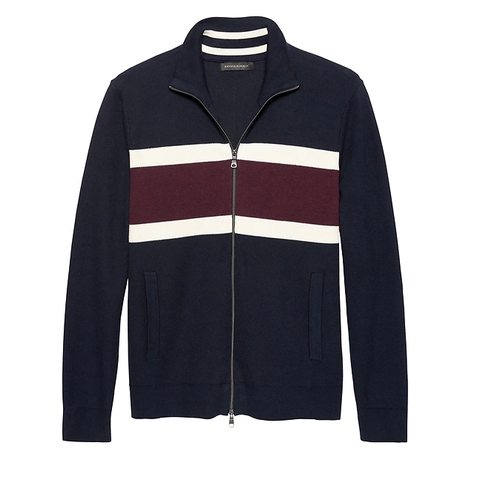 Banana Republic
Banana Republic
$119.00
BUY IT HERE
Banana's graphic zip-front cardigan is hard to beat. Its versatility allows the wearer to easily pull it on and off, whether you're inside or out. Its distinct and bold chest stripe makes it festive and best of all, the Supima cotton will keep you cool and comfortable no matter what the temperature.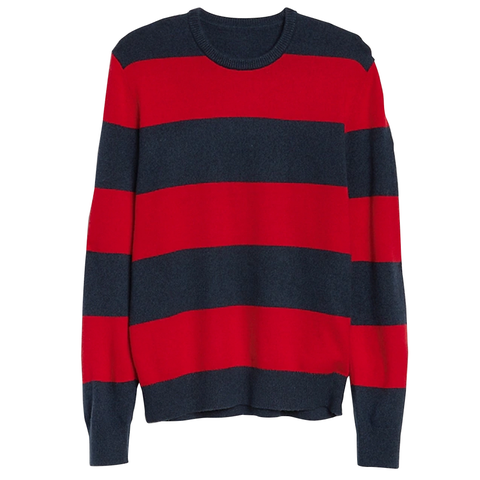 Gap
Gap
$69.95
BUY IT HERE
The bold horizontal stripe is a great pick if you're less concerned about patterns and prefer a sporty rugby stripe instead. Horizontal stripes are instantly flattering for guys of various shapes and sizes. This sweater works well on it's own or layered under a blazer.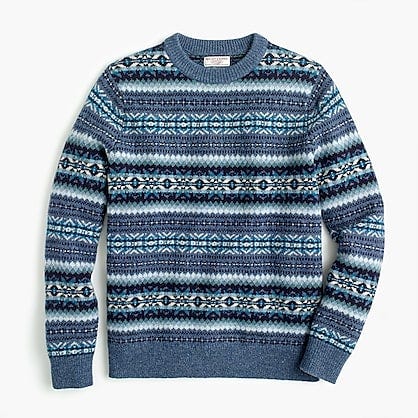 J. Crew
J. Crew
$148.00
BUY IT HERE
J. Crew's Wallace & Barnes fair-isle sweater is made up of a well-done, distinctive pattern that will work for the many holiday occasions: at your friend's and family's parties, hitting the slopes, or warming up in the lodge after an action-packed day outdoors.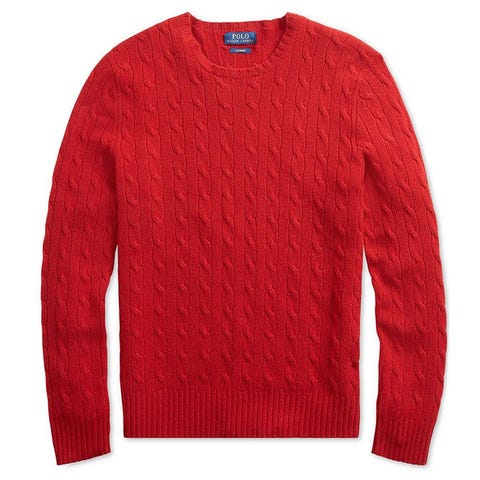 Macy's
Polo Ralph Lauren
$398.00
BUY IT HERE
Ralph Lauren cable-knit sweaters are perfectly executed, and this bold red cashmere is the perfect, bright option for any of your holiday get-togethers. The great thing here is you can wear it as easily around the winter holidays and throughout the year to come. Bottom line: a wise knit investment.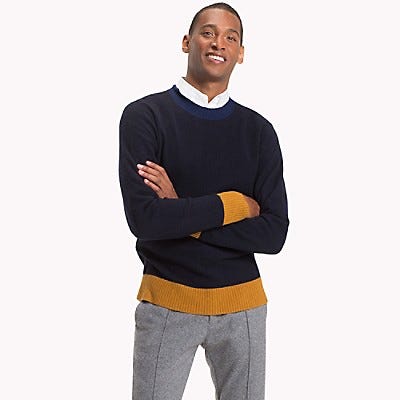 Tommy Hilfiger
Tommy Hilfiger
$84.99
BUY IT HERE
This sweater is a more subdued way to pull of the holiday sweater look, but still interestingly graphic with the contrast color-block tipped crewneck and hem. It's festive in a simple way that will equally get you noticed for being creative in your holiday sweater choice.
Source: Read Full Article