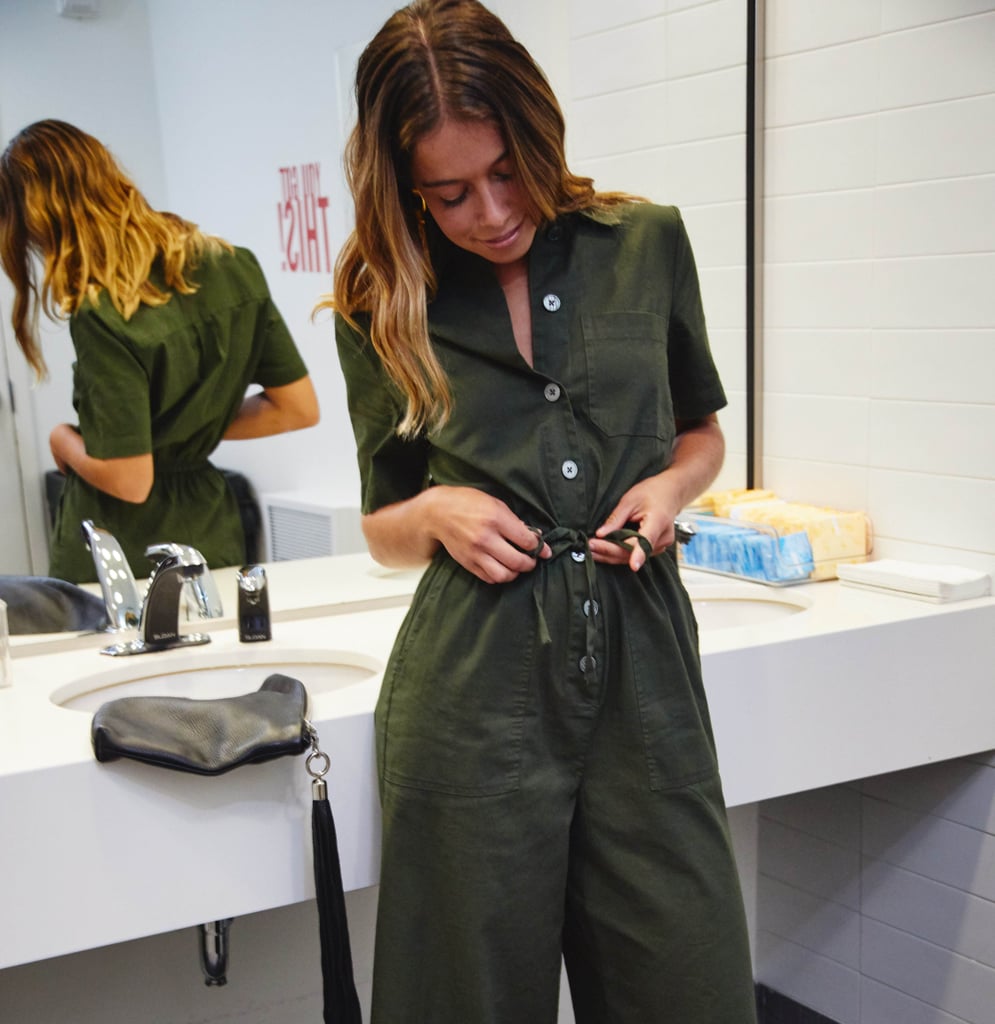 This Is the Most Flattering Jumpsuit I've Ever Worn, and It Goes From Day to Night

There are so many amazing looks in the POPSUGAR at Kohl's collection, even our editor in chief, Lisa Sugar, couldn't pick a favorite. Instead, she's got 10 pieces she can't stop wearing. And while I love the cherry-print wrap dress and the polka-dot blouse with ruffled sleeves, there was one item I started to literally dream about as soon as I laid eyes on it: this military green utility jumpsuit.
I knew there was a reason I envisioned it working on me so well — at 5'1″, I've got to get most of my pants tailored, but the wide-leg silhouette is cropped and even features a drawstring waist, which allows me to cinch it up even further. I'm mostly excited about it, though, because it's so damn versatile. I styled it with cowboy boots and my favorite everyday bag during the morning and at night wore it with my go-to pair of pumps and an evening clutch.
What's more, it looked different on both occasions. Heck, you could probably get away with wearing this number twice in one week in front of the same people, and they wouldn't bat an eye. The cotton fabric is comfortable, and it looks it too. I've already had friends slide into my DMs on Instagram, asking me where I got it. The answer is POPSUGAR at Kohl's, people. If there's one thing you feel good about doing today, it should be investing in this jumpsuit. I bet you 20 bucks it won't be an hour before the first compliment rolls in.
Source: Read Full Article