Being creative is arguably one of the coolest and most passionate gifts you can be given in this world. Sure, that is my personal (and very biased) opinion. But, if you're one those people who have made cameras, paintbrushes, sewing needles, design programs — you name it — a crucial part of your life, then you know that adrenaline rush that comes with creating. You're constantly being inspired by the world, and excitement rushes straight through to your core any time you get to meet or collaborate with another creative. Well, now you know where to find them: The most creative city in the world has been revealed, according to Airbnb.
The one thing that is probably most misunderstood about being creative is that there are no rules. Unlike science or math, there are no formulas for choreographing a dance or finishing a charcoal sketch. Imagination and mind-blowing ideas are welcomed at the front door. And when you get one of those ideas — that vision for a photograph, or a film series that just might change the world — you just have to get going on it.
Yes, most likely, not everyone in your life understands what it's like to be a creative. There are places and people in this world who do, though. These are the cities that run on the phrase, "Dream big," and have Instagram-worthy murals on every corner. These are the girls who take their film cameras on an adventure on the weekends, and the ones who get so inspired by reading a romance novel in a quaint coffee shop. Thanks to a recent study done by Airbnb, you now know exactly where to go. The most creative city in the world is waiting for you. So, take your talents and travel with them, too.
What's the most creative city in the world?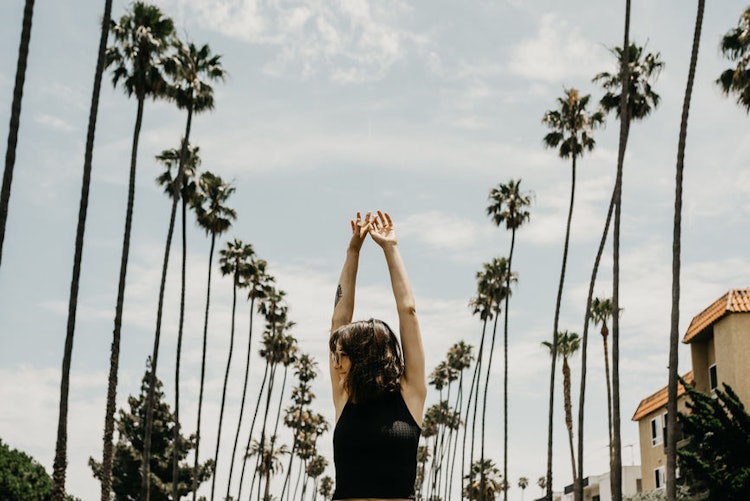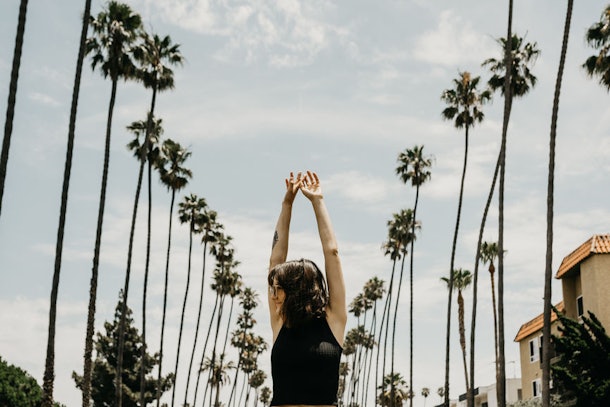 The most creative city in the world may not come as a surprise to you. But, its warm weather and talented people should always make it a priority on your bucket list. According to Airbnb, this city is Los Angeles — and it's not only known for being creative, but it's also ranked the city with the most creative hosts.
Airbnb reported that one in three hosts in Los Angeles are part of the global creative community. They're giving their guests a place to stay, and providing experiences for travelers that you couldn't get anywhere else, too. These people are authors, former Broadway dancers, costume designers, and more. With just one conversation or story, you can likely already tell that you're somewhere special.
This data was found by surveying over 130,000 hosts around the world who used the platform in 2017. The responses included information like employment industry, which then was used to estimate the percent of hosts who are working creatives.
Aside from Los Angeles, other top cities included: Tel Aviv, New York City, Amsterdam, Shanghai, Vienna, Milan, Mexico City, Berlin, and Istanbul. Although you may not find those bright pink and colorful walls that are perfect for a photo shoot in every city, all of these destinations are worth adding to your bucket list — purely for the creative opportunities.
Where are the dreamiest places you can stay in Los Angeles?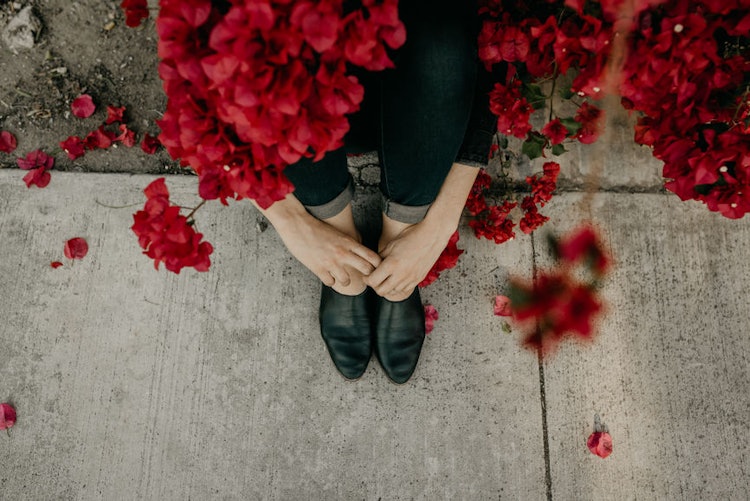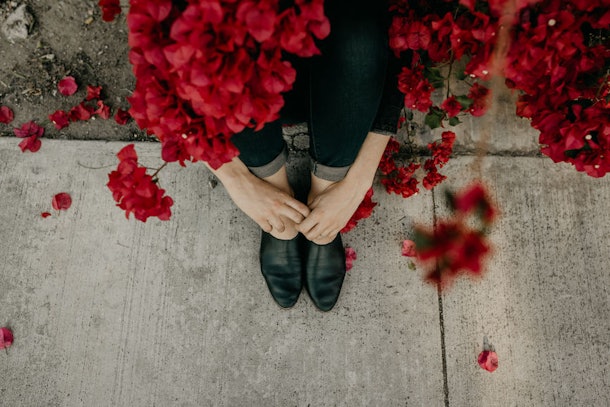 Being a creative and aesthetically-pleasing city, Los Angeles has a ton of options for accommodations. So, when you do go, you can expect to stay somewhere dreamy and divine.
First things first: You could stay in Hollywood and hike up to the sign for some nature shots, or walk down the busy streets and use the neon signs as a focal point.
Gathering up your girls or artsy friends is always a great idea, too, to make this trip into more of an Insta-cation. Stay in a luxurious guest cottage in Venice Beach, and soak up the sun and a sweet dose of paradise. That bright lighting will make your photo shoot a bit interesting, but you're up to the challenge, right? The same old scenery has been getting boring, anyway.
You can also discover lots of creativity and inspiration in a camper or RV. You could rent a cozy airstream that's nostalgic and modern and has beautiful views of the skyline. Those California sunsets are asking to be photographed, and your editing apps are already prepared. Even a studio in East Hollywood would be just right for all of your dreamiest visions to come true.
One of the creatives Airbnb interviewed also has a listing for a villa in Palm Canyon that's located fairly close to restaurants and shops. During the day, you could bring your visions to life and explore the area, and then you could retreat back to the pool and relax.
What's the most creative country in the world?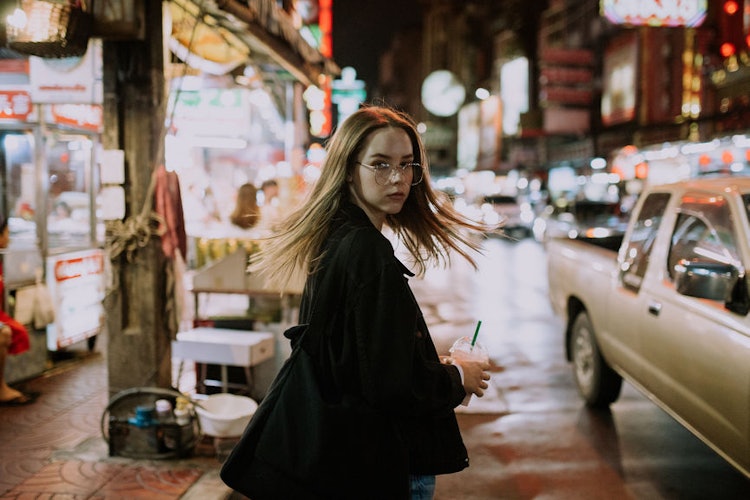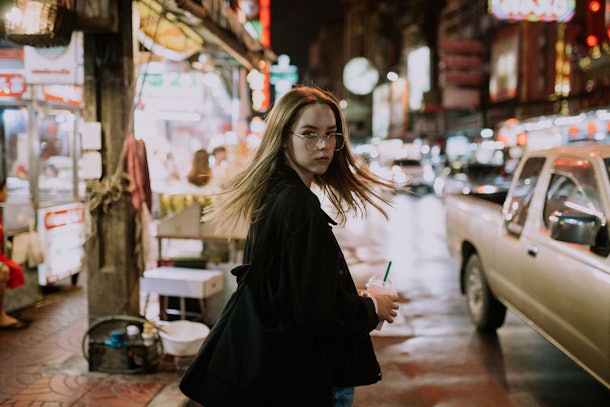 On top of researching the most creative city in the world, Airbnb also found the most creative country in the world: China. According to the results, one in five hosts are creatives in this country — which is a higher percentage than any other country on Airbnb. These hosts are calligraphers, craftspeople, designers, and more, and their homes will surround you in rich and inspirational culture.
Other top countries included: Israel, Mexico, the Netherlands, Indonesia, Austria, Argentina, Czech Republic, Germany, and Hungary. Some of these places, aside from having creative hosts, you may have seen on social media for their amazing backdrops and unique experience. Your favorite influencers have traveled to the tropics of Bali, or the beaches of Tulum. Now, you're next.
Particularly in China, there are accommodations waiting for you and your talents. Stay in an art deco building in Shanghai, and soak in the beautiful light and decor. Then, explore the city and find even more interesting angles. Thanks to Airbnb, you could even spend an afternoon having tea and learning calligraphy. Now, that's a kind of creative collaboration you didn't know about.
What perks can creatives get from traveling the world?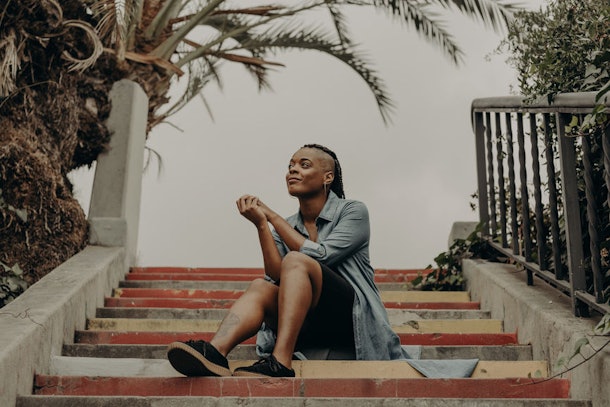 When it comes to traveling, there are endless perks for creatives. But, the most rewarding is the inspiration. Taking pictures of the same area and people, or being part of the same atmospheres can be draining. You tend to fall into a comfort zone that you can't quite leave behind, because it's your home.
Hopping on planes and seeing the world gives you options, though. It challenges you to experience life and then create it for others. Suddenly, your perspective changes, and you find new passions to chase. At the end of the day, that's what being creative is all about: passion.
You don't necessarily need to live or work in the most creative cities and countries in the world to get the full experience. But, traveling to them and staying in homes of other creatives is such a good idea. Find new horizons and watch your work and talents evolve. Next to your creativity, the world is the greatest gift you've been given. Leap into it right now.
Source: Read Full Article