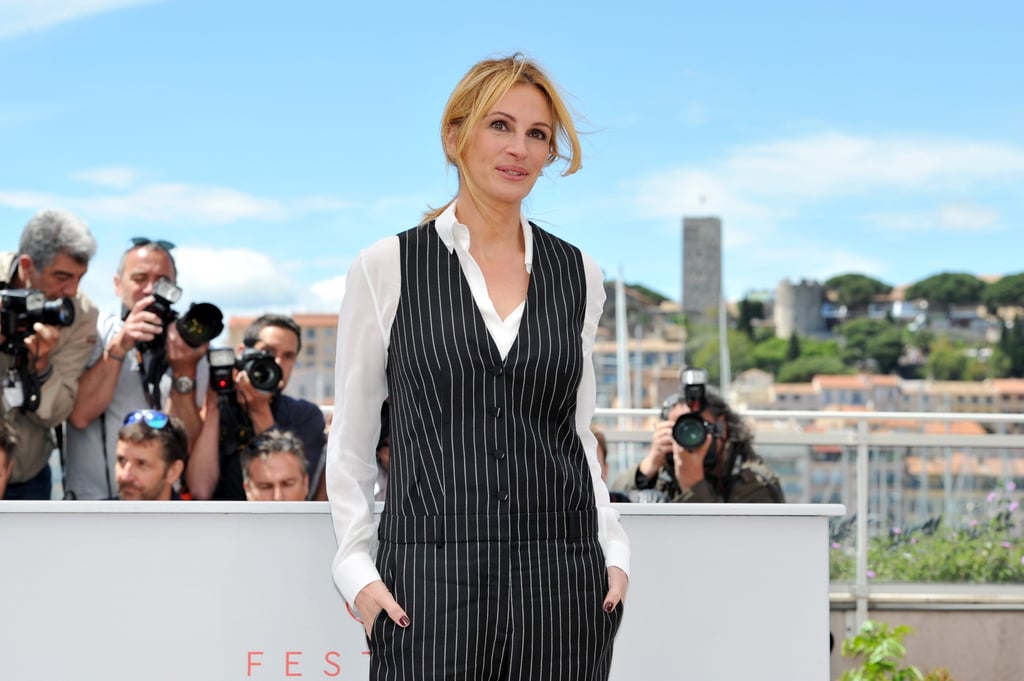 Proof That Julia Roberts Has Looked Downright Sexy in a Pantsuit Since 1990

Julia Roberts started her red carpet reign in the early '90s, when she famously wore a gray suit and purple tie to the Golden Globes. Ever since then, she's been a mainstay and one of the only stars who can slip seamlessly from a glamorous, body-conscious gown to a tuxedo in the blink of an eye.
These days, Julia works with stylist Elizabeth Stewart on her supremely tailored looks, including the lilac Givenchy ensemble they famously matched in. The retrospective we put together ahead proves that there's no telling whether Julia will opt for something feminine, borrow from the boys, or take a bit of a fashion risk that makes headlines (remember when she shed her shoes at Cannes?). Thank you, Julia, for always keeping us on our toes.
Source: Read Full Article