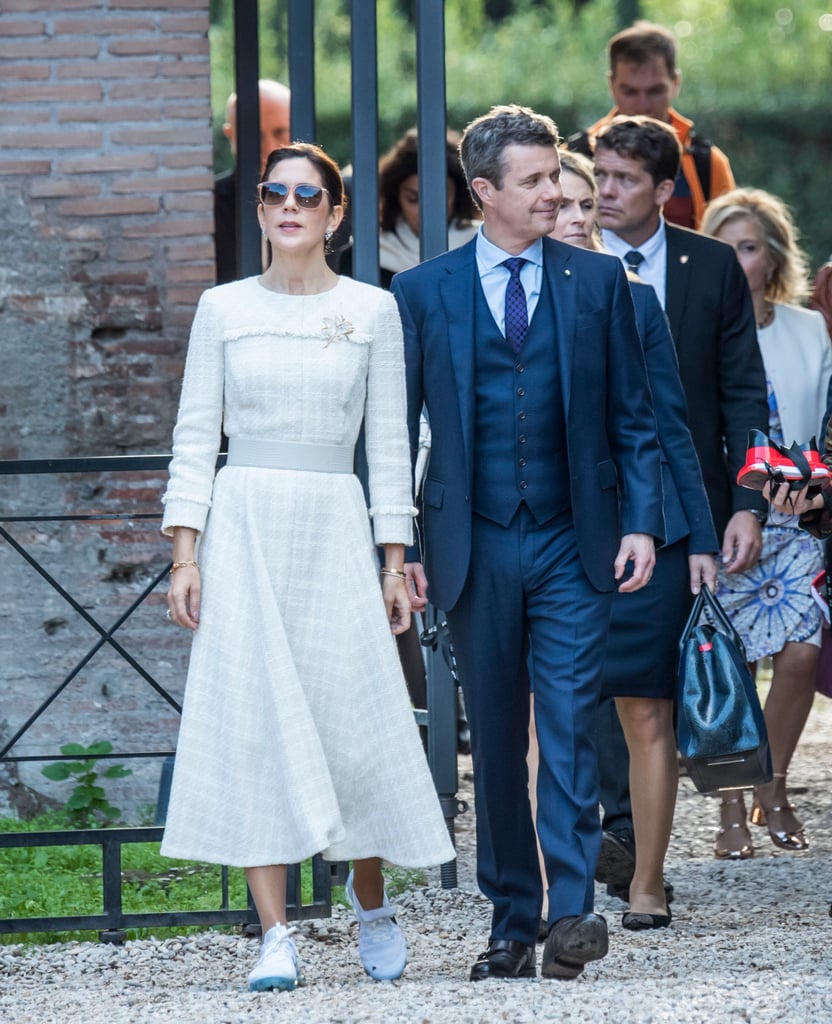 Princess Mary Swapped Her Heels For Nikes, and It's Relatable as Heck

While you are probably used to seeing Princess Mary of Denmark in a pair of designer heels, the royal decided to switch things up during her trip to Rome. While taking a look at the Roman bath ruins in Terme di Caracalla, Princess Mary opted for a custom tweed dress by Mark Kenly Domino Tan styled with a wide belt by Max Mara.
Princess Mary clearly knows the importance of being comfortable, because she finished her look with a pair of superpractical Nike sneakers instead of high heels. Want to know the best part of her comfy kicks? Her VaporMax Explorers cost $280! Read on to get a closer look and shop her exact sneakers for your wardrobe.
Source: Read Full Article