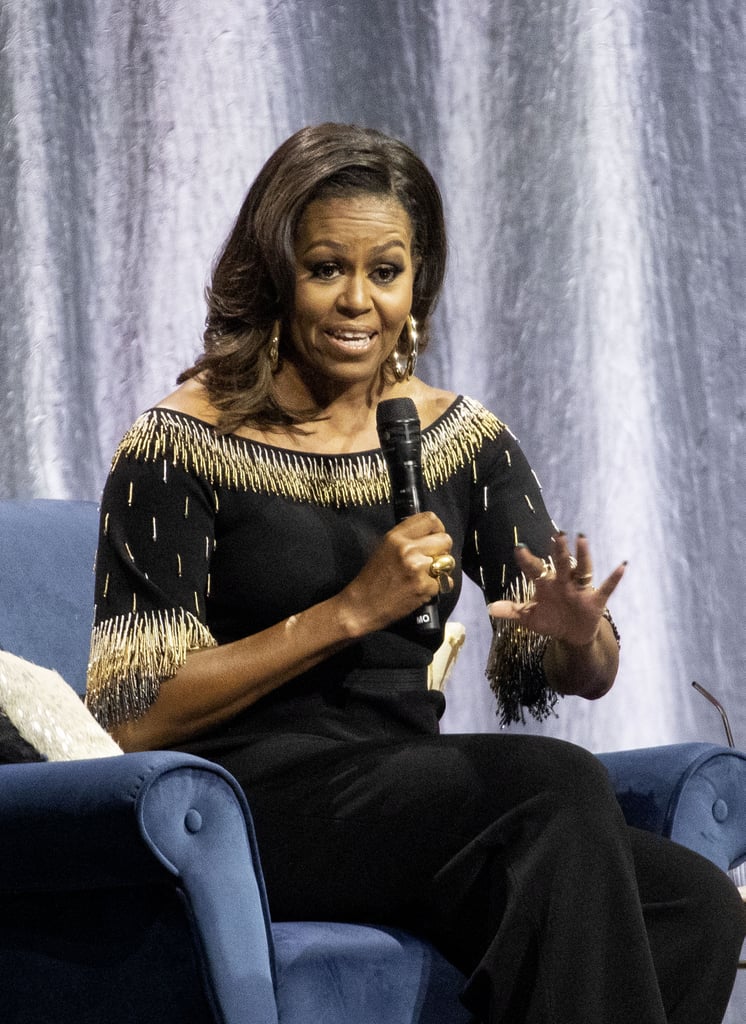 My Only Wish Is That Michelle Obama's Jumpsuit Wasn't a Custom Piece Because I Need It Now

Michelle Obama has worn so many glamorous outfits during her book tour throughout Europe, we're honestly having a hard time deciding which one reigns supreme. A few days after rocking two crystal-encrusted pastel suits back to back (one was blush pink and the other light mint), the former First Lady chose a black embellished jumpsuit while promoting her memoir, Becoming, in London. A custom Stella McCartney piece, Michelle's outfit featured a tasteful off-the-shoulder design and shiny ombré beading that blended silver, gold, and gunmetal trimmings. It looks like the perfect New Years' Eve ensemble, if I do say so myself.
Michelle finished her look with gold Jennifer Fisher hoop earrings and black patent Jimmy Choo pumps — the same ones she paired with slitted trousers just one week prior. Keep reading to admire every angle of Michelle's shimmery outfit below, and you won't be able to take your eyes off the playful beads on her jumpsuit.
Source: Read Full Article