Meghan Markle Looks Like a Halloween Princess in Her Oscar de la Renta Gown

After wowing us in Tonga, Prince Harry and Meghan Markle returned to Australia on Friday for the next stage of their royal tour. Meghan kicked things off in serious style as she took to the podium at the Australian Geographic Society Awards in Sydney. The duchess was a vision in a dreamy Oscar de la Renta dress that included intricate embellishment by Sarah Esmoingt. Featuring hundreds of black birds on white tulle, the ballet-length design was one of Meghan's most adventurous choices yet.
With its full skirt and layers of tulle, this was a true princess dress, but we couldn't help but think of a certain Alfred Hitchcock thriller as we admired that flock of birds . . . and with Halloween just around the corner that reference (deliberate or otherwise) couldn't be better timed! Keep reading for a closer look at Meghan's very appropriate dress.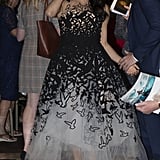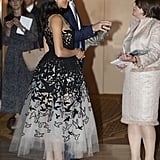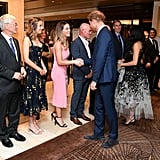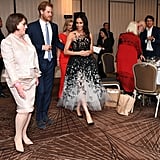 Source: Read Full Article