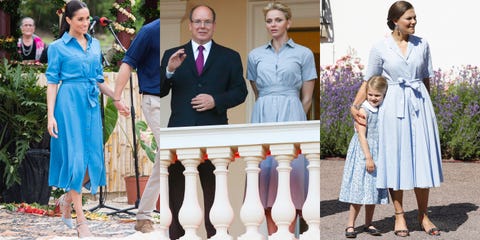 Since marrying Prince Harry in May, Meghan Markle has been busy crafting her own style as the Duchess of Sussex—but that's not to say she's taking notes from other chic royals too.
While on the 16-day royal tour of Australia, Fiji, Tonga, and New Zealand with Prince Harry, the Duchess of Sussex has made a staggering number of outfit changes so far. But one of her most recent looks, a Fiji blue dress by Veronica Beard, offered up a welcomed splash of color and is a staple from many stylish royal's wardrobes.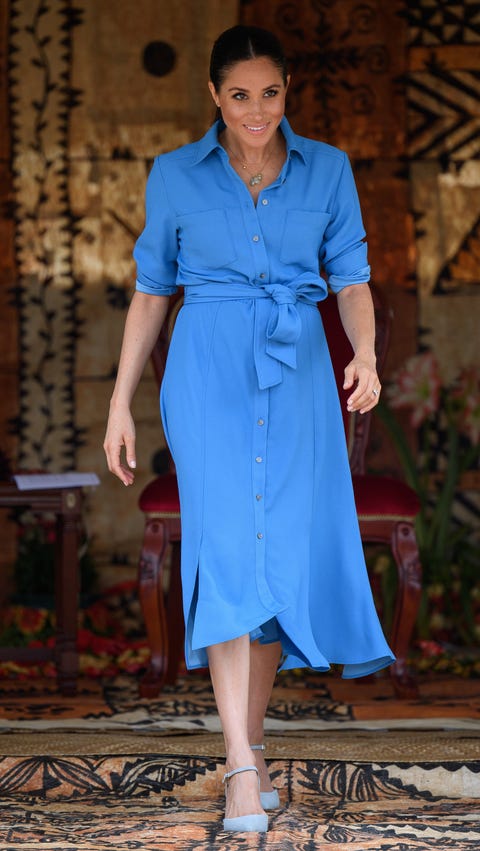 The blue shirtdress, while not a groundbreaking revolutionary piece, has similarly been worn by both Princess Charlene of Monaco and Princess Victoria of Sweden in the past (though both opted for a light blue colors). Given its versatility and instantly put-together look, it's no surprise that the style has become a regular go-to for royal women.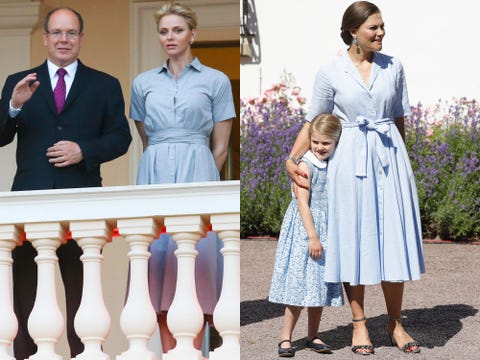 Though not directly a royal herself, Kate Middleton's younger sister Pippa has also been spotted wearing a blue shirtdress on several occasions. Most recently, the younger Middleton wore a striped blue Polo Ralph Lauren shirtdress to Wimbledon while pregnant. She was also spotted riding a bike this summer in another blue shirtdress with a floral pattern.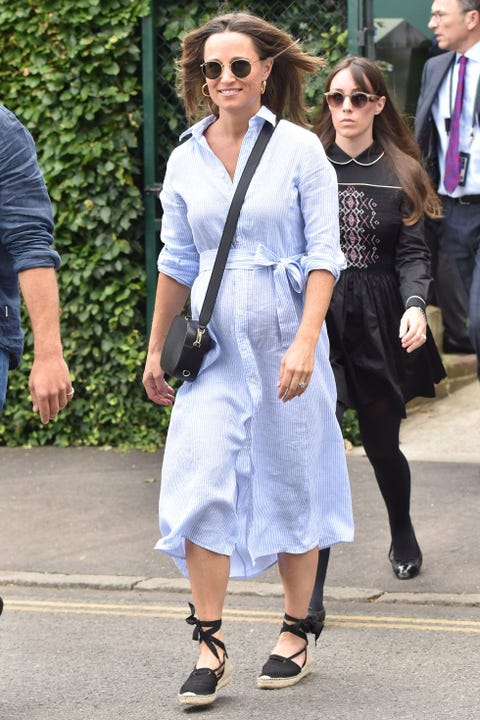 Whether they're all taking notes from each other's style or not, Meghan, Charlene, Victoria, and Pippa are reminding us all that shirtdresses are the ultimate wardrobe classic—even if you're not a royal.
Source: Read Full Article