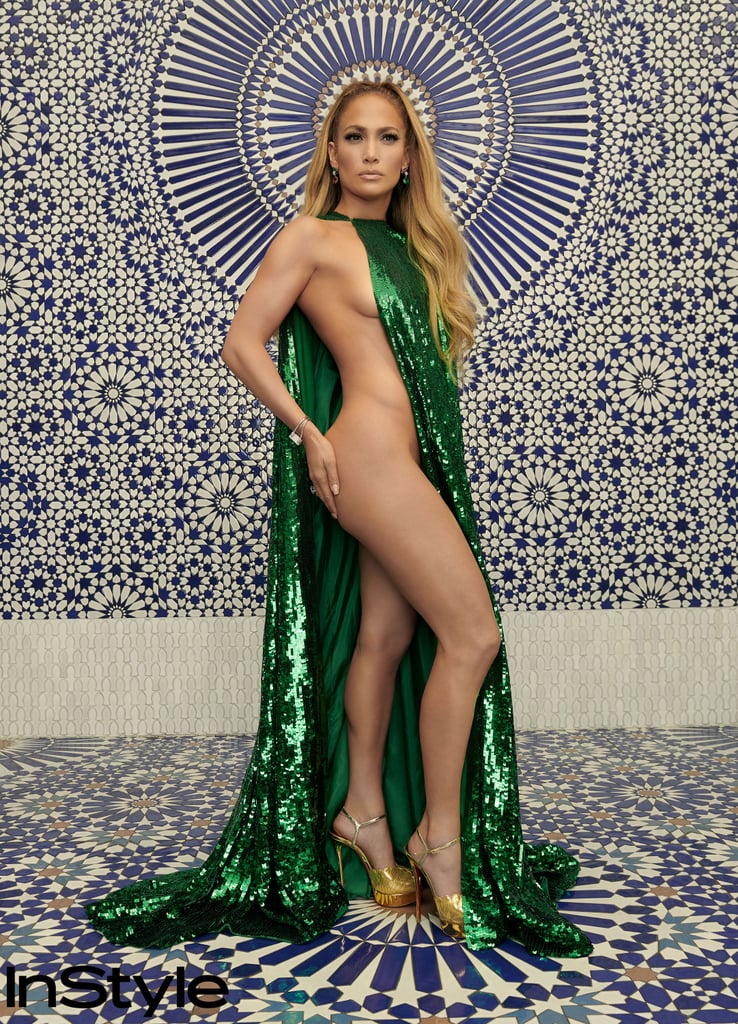 Jennifer Lopez wore another green dress that is practically screaming, "Oh, that Versace dress? I don't know her." The 49-year-old multi-hyphenate is stunning the internet in several Valentino looks as the cover star for InStyle's December 2018 issue. The most jaw-dropping photos, however, are of Jennifer wearing a sequin Valentino Haute Couture cape with absolutely nothing else on — well, except for diamonds.
In the interview, Jennifer spoke about her body image and how it's helped influence a collective, and long overdue, embrace of curvier figures. "In my family, curves were glorified and part of the culture," Jennifer told the magazine. "It was just like, 'Jennifer has a big butt, and it's good.'"
Despite her sophisticated style, Jennifer continues to insist that she is indeed still Jenny from the block. "It's what I still often wear to this day, the big hoops and, you know, gold jewelry," she said about her style. "I always like to mix the glam with a bit of the hood." Read the full interview when the issue goes on sale Nov. 9, and enjoy pictures of Jennifer in the already iconic green dress ahead.
Source: Read Full Article