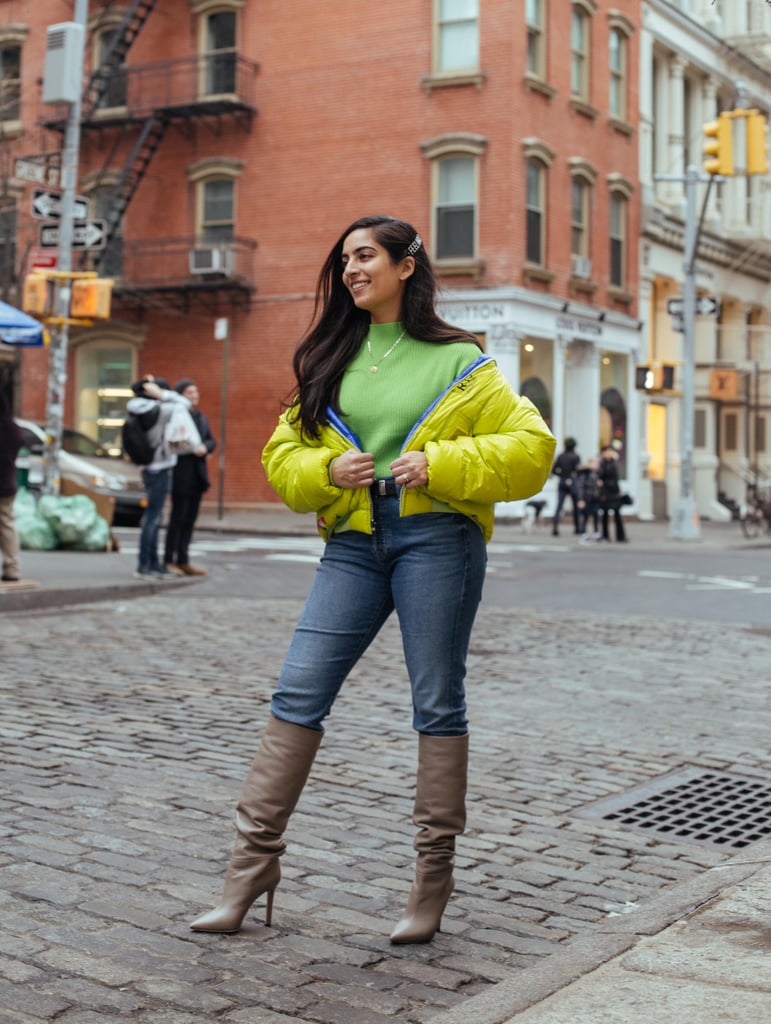 I Dressed Up Like a Highlighter in the Name of Fashion, and It Was the Most Entertaining 6 Days of My Life

Here's the thing about me: I'm pretty low-key when it comes to my fashion choices. My wardrobe's color palette usually consists of three hues: blue, black, and white. When I saw the neon trend becoming a thing — thanks to celebs like Kendall Jenner, Kim Kardashian, and Hailey Baldwin — I pitched the idea of dressing up like a highlighter for a week, because it's good to shake things up every once in a while, or so I'm told.
I'll admit I was a bit worried about giving the trend a try at first because (a) I wasn't sure just how flattering it would be and (b) I didn't really want to stand out for the wrong reasons, you know? I figured if I styled this trend with my favorite everyday pieces (like my favorite jeans, neutral booties, and simple accessories), I could make it feel more wearable. After deciding on six neon pieces, I went about my quest of going full-on technicolor.
On the first day, I put on my lime-green Acne sweater with a pair of white Cotton Citizen jeans and hit the road. It was abnormally warm for a February day in New York, and I was barely awake by the time I made it to Starbucks to get my daily dose of caffeine. Delirious and still half-asleep, I asked for my regular drink — a tall Blonde roast — when the guy at the cash register pointed straight at me said, "That's a fly sweatshirt you've got on . . . the color is so dope!" I didn't expect to be called out within the first 30 minutes, and I smiled, said thank you, and made my way to the office a little more awake than I was a moment before.
As the week continued, I got surprisingly more and more comfortable in these vibrant hues. I realized that it's actually pretty easy to rock the trend because it all comes down to how you style it, and, of course, a touch of confidence. If you work around certain key pieces, it's really fun to wear these colors and stand out from the crowd. Ironically, during this process, I noticed so many people along the way also wearing similar hues. It made me realize that sometimes you just need to get out of your head and be confident in whatever you wear — that's truly what makes all the difference. Read on to see each outfit, and shop the looks if you're feeling inspired to give the trend a try too.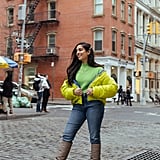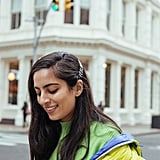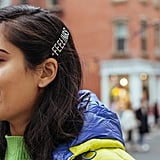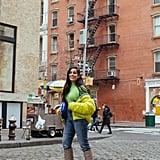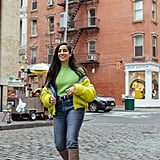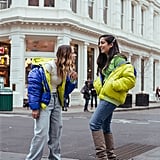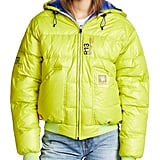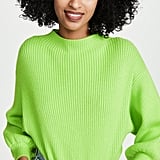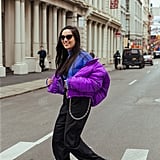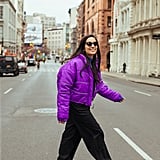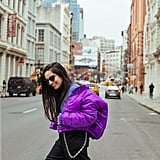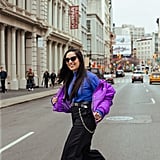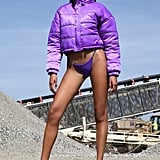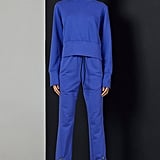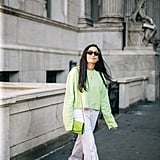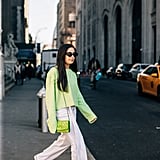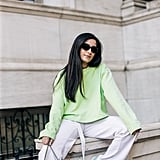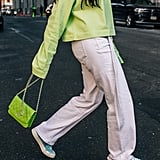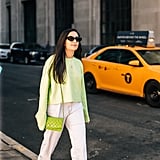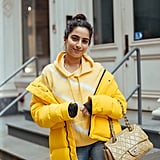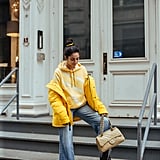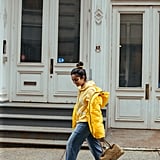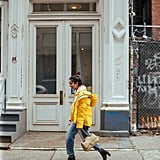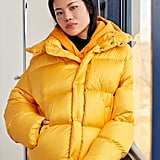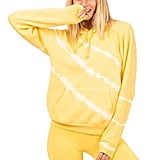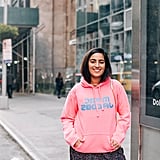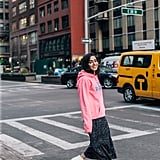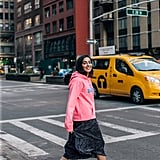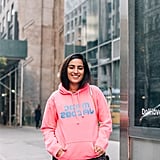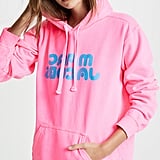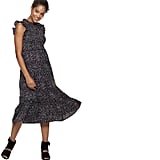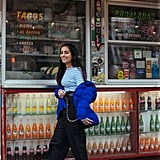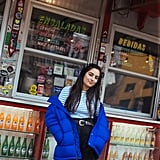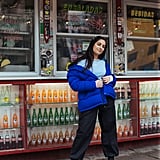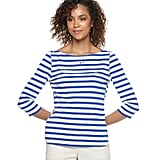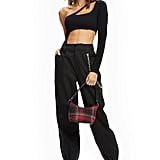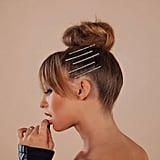 Source: Read Full Article