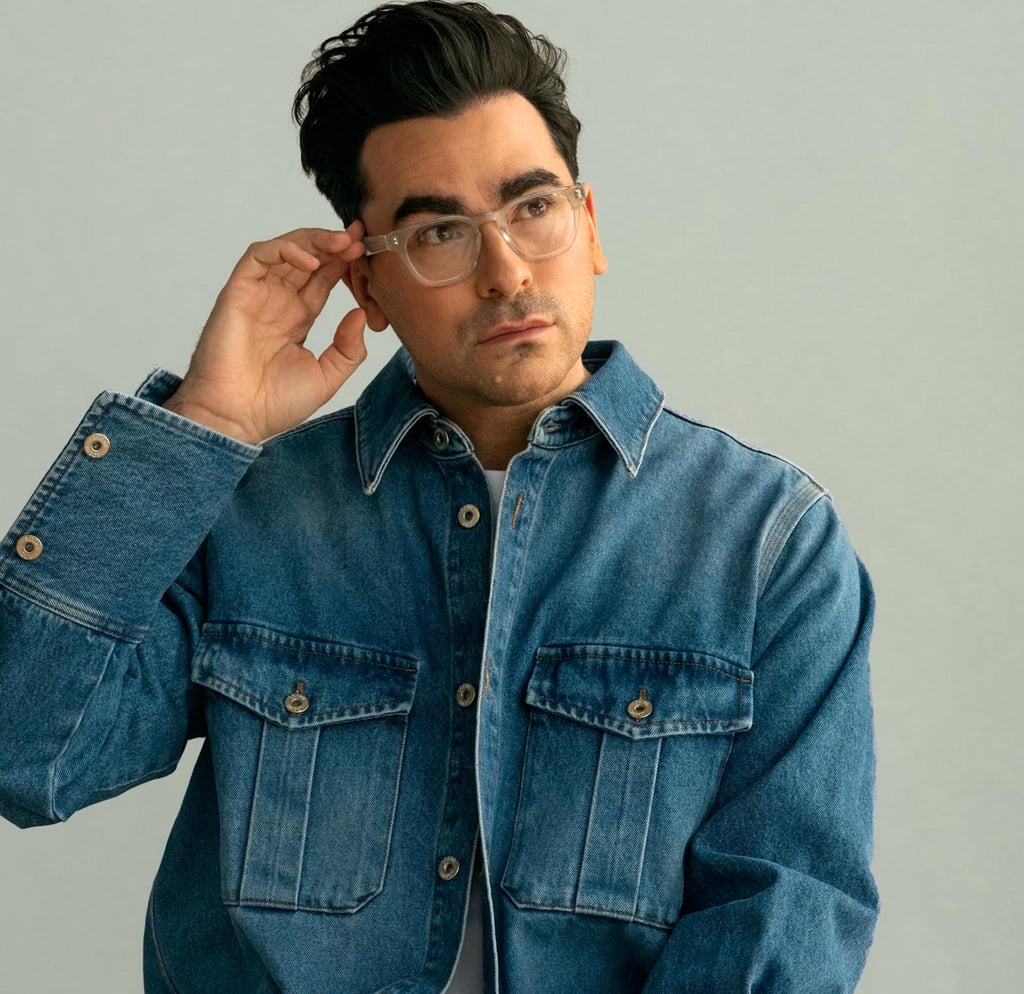 Dan Levy Launches 4 New Pairs of Glasses — We Would Call Him an Expert on This Subject

Dan Levy's eyewear brand D.L. Eyewear has been in existence since 2013, when he embarked on creating the most inclusive, gender-neutral frames at an affordable price point. While he was busy for awhile, working on a little old show we call Schitt's Creek, Levy announced a relaunch in 2020, setting his price point at $135 and promptly incorporating his frames into some of his greatest red carpet moments through this past award season. Four new styles round out the new spring/summer 2021 collection, which will be available to shop at 6 p.m. ET on April 23.
"Fashion is such a powerful form of self expression, so I think it's important that we let go of this idea that gender should define what we buy. Our goal with D.L. Eyewear has always been to celebrate the idea that anyone and everyone should feel free to wear our frames whenever and however they'd like. This new collection is no exception," Levy stated in a press release.
The new range of frames includes both sunglasses and opticals, complete with the Highland, MacPherson, Roxborough, and Walker, which you can check out below in the latest campaign imagery and video shot by Sammy Rawal. To learn more about the company's charitable donations and efforts in supporting small, minority owned businesses, read up on the See With Love program, through which levy donated $25,000 to Local Initiatives Support Corporations (LISC) during the pandemic. FYI: You should probably mark your calendar for this launch. The D.L. Eyewear 2020 line sold out in 24 hours, and we have no doubt that these fresh designs will create just as much hype.
Source: Read Full Article