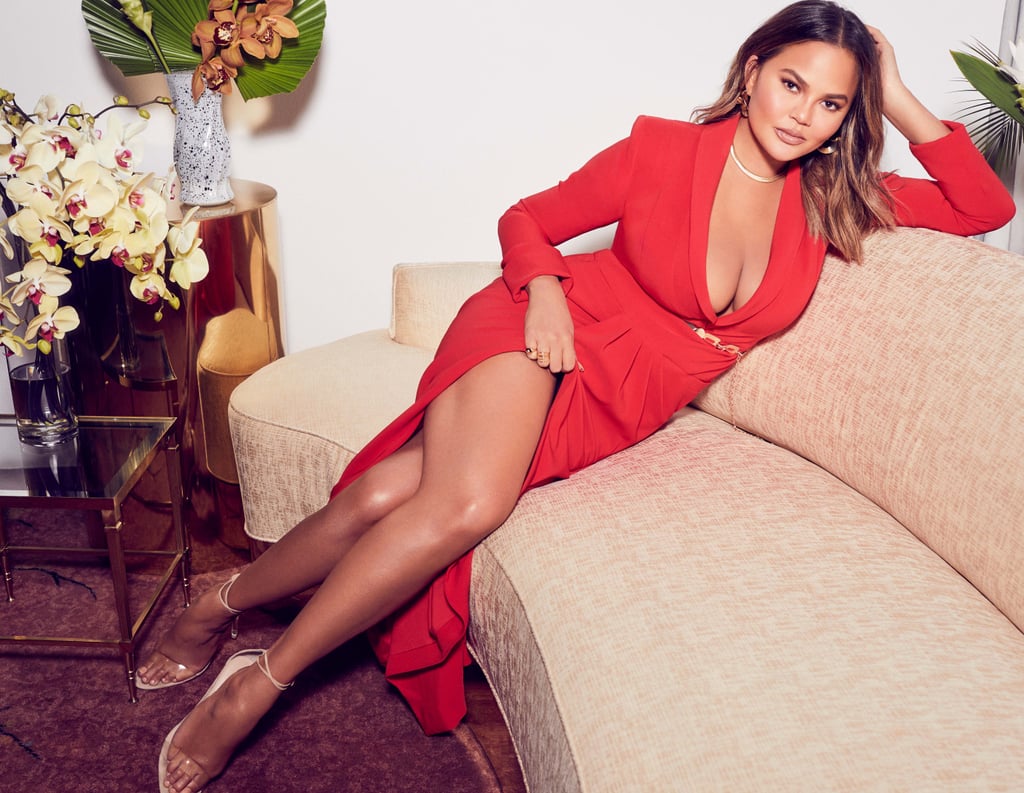 Chrissy Teigen's Collection Takes Her From Date Night With John to Preschool With Luna

If you think that being a highly sought-after model, mother to two adorable children, and New York Times bestselling author would slow down Chrissy Teigen, think again. Chrissy, who recently released her first collection with Revolve, is back for another round, and I got to chat with her to learn more about the exciting collab.
While the first drop featured flirty dresses and bustiers, the second drop is equally sexy. However, you might be surprised to learn it's not the red jumpsuit with the plunging neckline, satin minidress, or ruffled black dress with the slit leg that Chrissy is most excited about.
"I still love showing off a hint of skin, even when I'm being comfy and cozy. I love pulling the neckline of a shirt and having it drape off my shoulder, and I did that with the sweaters I have in this collection," Chrissy told me during our interview.
With prices ranging from $78 to $498, some of the new pieces are a little more expensive than the first go around, but they are most definitely worth the investment. Read on to see what she had to say about the collection, then shop pieces from the drop, which is available now on Revolve.
Source: Read Full Article