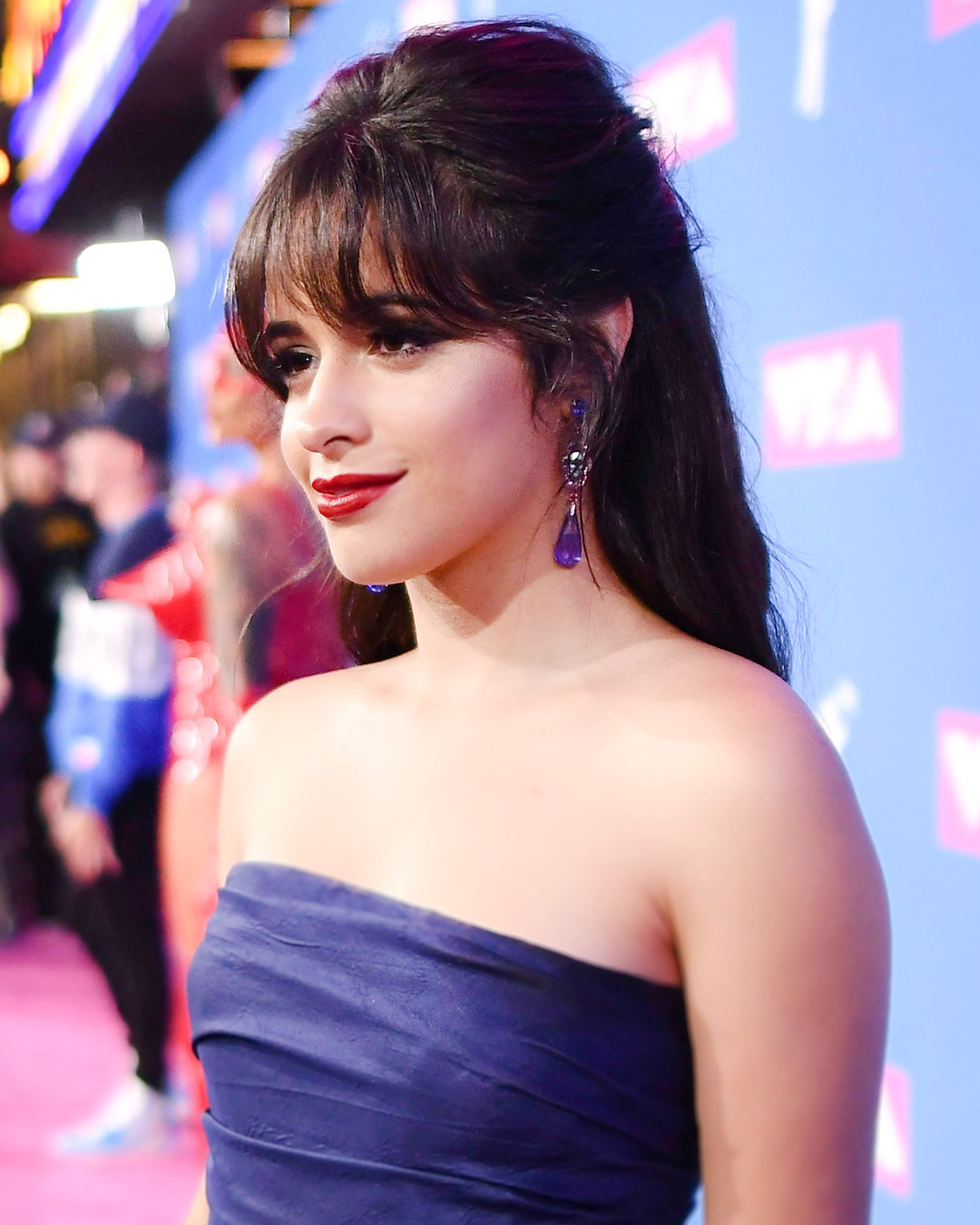 Charles Sykes/Invision/AP/Shutterstock
Is acne keeping you from a flawless complexion? If so, you're not alone.
Whether the breakout is large or small, everyone struggles with acne, even your favorite celebrities. That may be hard to imagine, considering that Hollywood stars like Camila Cabello (See: her flawless makeup at the VMAs) glow on the red carpet. We never see their pimples.
Enter red carpet pro and makeup artist Allan Avendaño, who works with the "Havana" singer, as well as Vanessa Hudgens and Sarah Hyland. The beauty pro knows more than a thing or two about perfecting skin for major events, no matter the condition of his clients' skin. Now that the seasons are changing and more people are suffering from dry skin, Allan revealed to E! News everything you need to make your acne disappear like magic (without actually touching it).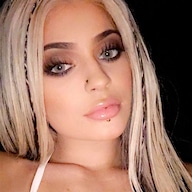 Photos
The Best Celebrity Halloween Hair and Makeup
"You know, it's really tough [to know what to do] until you meet the pimple," the Differin ambassador told E! News. "If it's not ready, then you gotta ice it down…A lot of times if it's red and inflamed, I will put ice on it just to get the swelling down."
After icing the breakout, he resorts to a number of products in his makeup kit. Check them out below!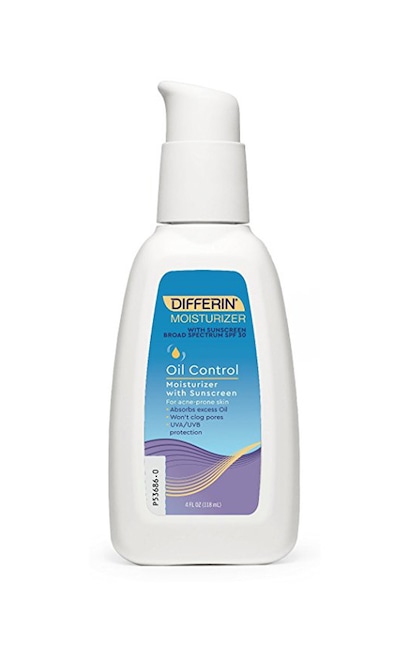 When you have acne…

"I always say that you have to start with a clean, clear canvas before you can cover anything up and that's where the Differin Oil Control Moisturizer comes in. It doesn't clog anything, but it absorbs the oil and it gives you that primer finish."
Differin Oil Control Moisturizer With Sunscreen, $10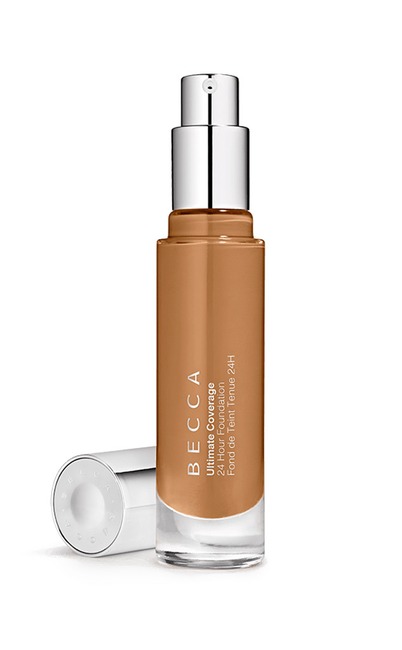 Foundation

"Then I'll go in with a foundation, using a buffing brush—I think Sephora or IT Cosmetics makes like a foundation buffing brush—and I like to put the foundation on with that and swirl it around the face really gently. I don't use a beauty blender or anything like that only because I think the beauty blender absorbs the product and you want the product to get on but you want to buff it into your skin instead of like patting it on."
His recommendation: Becca Cosmetics Ultimate Coverage Foundation, $44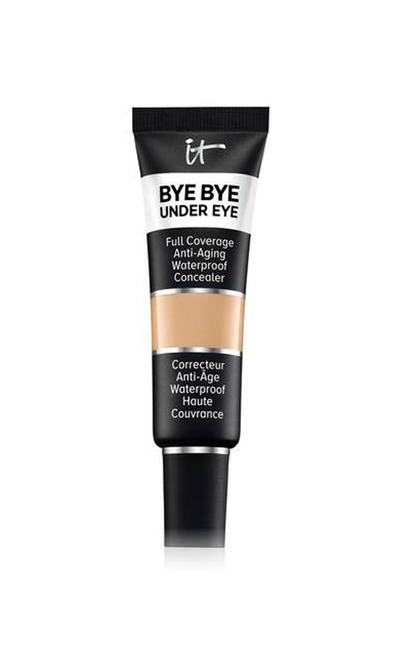 Concealer

"Then I'll spot treat with a concealer on the spot and kind of like you know kind of pat it in or use like a stiff, synthetic concealer brush to kind of pat in the product into the pimple. Afterwards, I go on about my business try to get the makeup routine done and add anything I need to add and then at the end, if that pimple is still sort of sticking out, I'll go back in with a concealer again and then pat it in again. The thing is, you don't want to over over do it…If it sticks out a little bit more, I'll just cover it up and then I'll set it with a little translucent powder. It usually does the trick."
His recommendation: It Cosmetics Bye Bye Under Eye, $26
Article continues below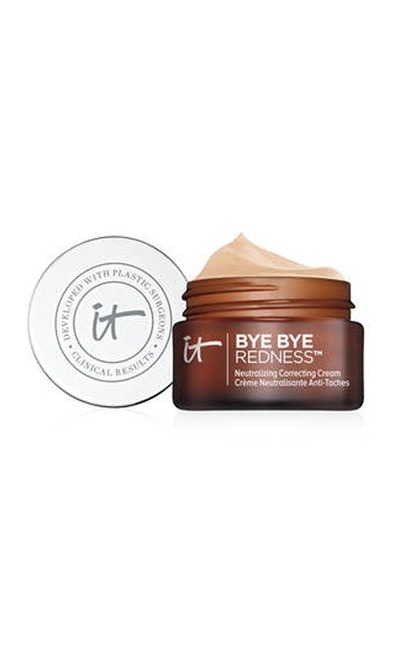 More Concealer

"I do love using It Cosmetics, for someone that needs a lot of coverage, I feel that it does the trick and a little goes a long way. So when you're trying to cover a pimple, I mean literally it takes just a little bit. You could even use the Bye Bye Undereye concealers that they have and it's like a little tube, you can squeeze out a little bit and you can actually use it almost as a foundation. It just covers so well. They also have Bye Bye Redness, which, you know if you have a problem with something super red, you can use that to kind of cover it up before you put on the foundation."
SHOP: It Cosmetics Bye Bye Redness Correcting Cream, $32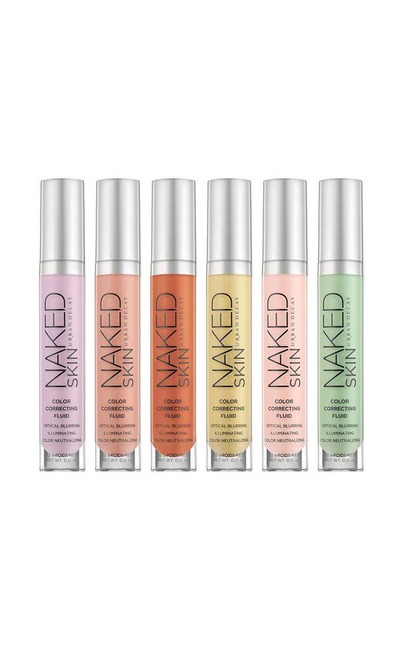 Color Corrector

"I use [Urban Decay Naked Skin] for everything from covering up pimples to covering up under-eye circles. I love those things! They have a green one. They have a peach one. They have a pink one, and I have to tell you, sometimes even if [your skin is] red and obviously people tend to go with green to kind of cancel out the red. I'll use the peach one over it and it'll cover it. The deep peach, the pink, is universal. I love that even the yellow one is incredible. So, that's sort of like my trick. And I love it also because if I'm covering up a pimple of some sort, it's not as heavy as a heavy cream color corrector would be."
SHOP: Urban Decay Naked Skin Color Correcting Fluid, $29 each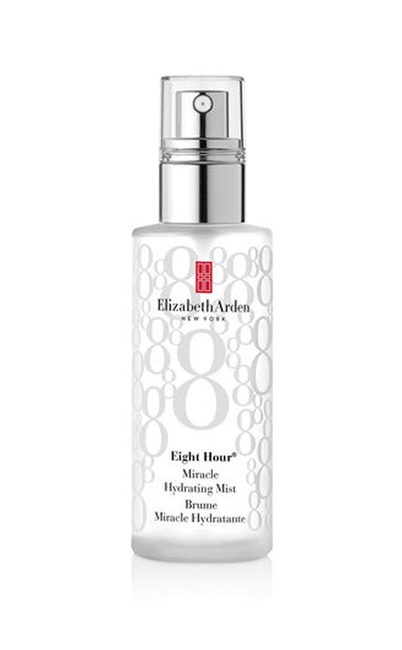 Face Mist

"You know when you try to cover pimples obviously, you're using concealers and then you're going to set it with powder…I love to use a mist, like a setting mist. Whether it's just like, Evian water or Elizabeth Arden 8 Hour Mist or the Mac Cosmetics Fix Plus….I love that it helps everything kind of just adhere to your face. It has a really dewy, luminous finish. And then after that, you can go back in with a little powder to get in the areas like the sides of your nose, your forehead and your chin."
SHOP: Elizabeth Arden Eight Hour Miracle Hydrating Mist, $19
Article continues below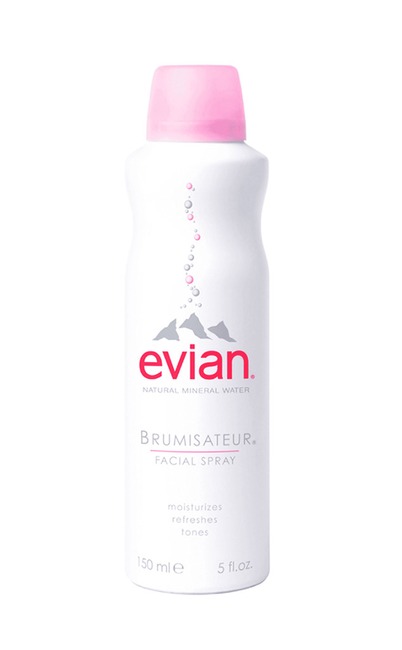 More Face Mist

His recommendation: Evian Brumisateur Natural Mineral Water Facial Spray, $13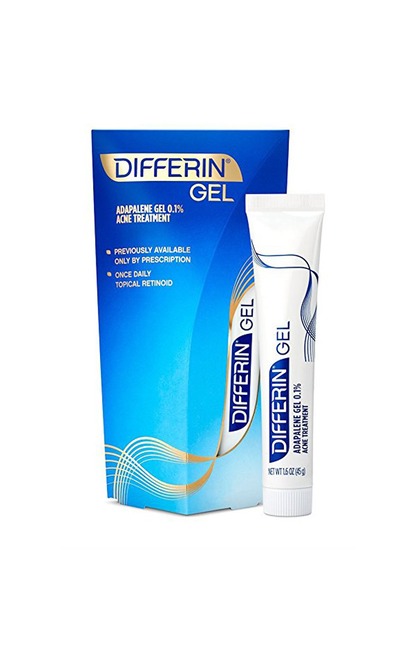 To prevent breakouts

"First, it's been really great to learn so much more about acne and different products that can help prevent acne since I've partnered up with Differin," makeup artist Allan Avendaño told E! News. "I think a lot of times prevention is key. So, lately when someone comes to me and they're saying that they've been breaking out, I usually will give them a tube of Differin gel and just have them use it. Even though it takes it a little bit to work, it really, really does work. So, I really try to get them to use Differin gel because the thing is they can just be much more confident and just not worry about, you know, getting like breakouts here and there."
SHOP: Differin Adapalene Prescription Strength Retinoid Gel 0.1% Acne Treatment, $29
Source: Read Full Article