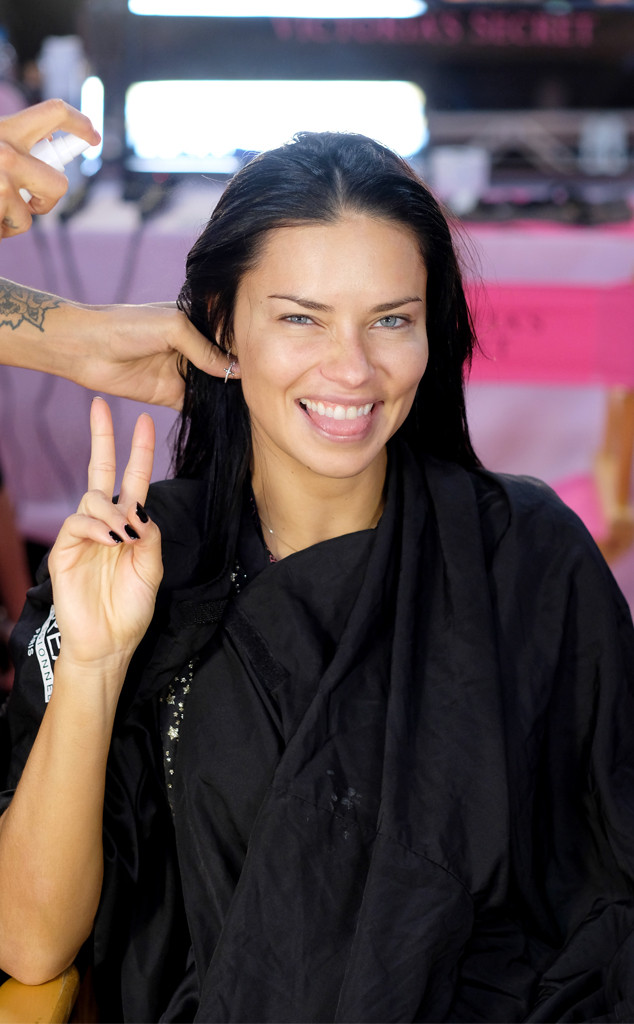 Dimitrios Kambouris/Getty Images for Victoria's Secret
Adriana Lima is hanging up her Victoria's Secret Angel wings after 20 years and got visibly emotional as she walked her final Victoria's Secret Fashion Show runway on Thursday.
Dressed in a sheer, sparkling top, light blue lingerie, nude, feathered heels and wide-feathered wings, the 37-year-old Brazilian supermodel received a standing ovation as she made her way down the catwalk for the last time. She took a deep breath and appeared to get teary eyed as she paused to make thank-you gestures at the cheering crowd, as seen in a fan video.
"Dear Victoria, Thank you for showing me the world, sharing your secrets, and most importantly not just giving me wings but teaching me to fly. And all the [heart emoji] to the best fans in the [earth emoji]! Love, Adriana," she wrote on Instagram, alongside a video of some of her past Victoria's Secret Fashion Show appearances.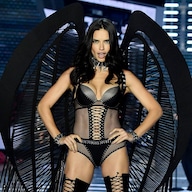 Photos
Adriana Lima's Victoria's Secret Fashion Show Looks
View this post on Instagram
She's crying ? its her last show @adrianalima #adrianalima #victoriassecret #vsfs2018
A post shared by @ vsangells on
Lima, a mother of two, was the longest-serving Victoria's Secret model and Angel, a spokesmodel for the company. She has walked the runway at the lingerie brand's annual televised fashion show every year except one since 1999, when she was 18. She took 2009 off while she was pregnant with her second daughter, Valentina.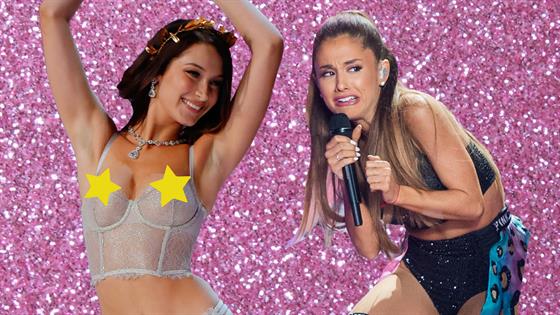 It has been rumored for a while that Lima plans on retiring her Victoria's Secret wings. She told People in November 2017 that she plans on walking her 20th show, adding, "Maybe more, I don't know. It's nature. I'm working out, I'm being healthy, so let's see how the body is going to turn out. But I enjoy it. So let's say 20."
That month, former Victoria's Secret Angel Alessandra Ambrosio hung up her wings after the 2017 Victoria's Secret Fashion Show, after 17 years with the company.
A month later, Lima spurred fresh retirement rumors when she posted on Instagram, "I had received a call for the possibility of filming a sexy video of me to be posted and shared in social media. Even though I have done many of this type, something had changed in me, when a friend approached me to share that she was unhappy with her body. Then it made me think…. that everyday in my life, I wake up thinking, how do I look? Was I going to be accepted in my job?"
"And in that moment I realized that majority of woman probably wake up every morning trying to fit in a stereotype that society/social media/fashion etc imposed…. I thought that's not a way of living and beyond that…. that's not physically and mentally healthy, so I decided to make that change," she continued. "I will not take [off] my clothes anymore for [an] empty cause….. #Embraceyouself #natureisbeautiful #naturalissexy #LOVEYOU."
Source: Read Full Article