Take me back to my semester in Florence. Yes, it's been three years and I'm still talking about those autumn months living in the most beautiful city in the world (in my personal opinion). From the cappuccinos and fresh croissants, to the street art tucked into every corner, this place is serious competition to the more touristy areas throughout the country. But, you should know about a few secret spots in Florence, because studying abroad is the adventure of a lifetime.
You're not just a girl who's visiting for a few days and then jet-setting off to the coast. Going to school and staying in a rustic apartment in this city makes you feel like one of the locals. You're dodging travelers and their selfie sticks on your walk to class, and already know of a few divine gelato shops with homemade cones. In the afternoons, you stop for groceries at the local market, and you've come to love the routine of taking your shot of espresso at the counter. Let's be honest: You could stay here and live this lifestyle forever. (Sorry, mom!)
So far, you've found a few secret spots of your own. But, you're always on the hunt and exploring for more restaurants, markets, and views of the skyline. Here are eight hidden gems you won't want to miss.
1

The Freshly-Baked Cones At Gelateria Edoardo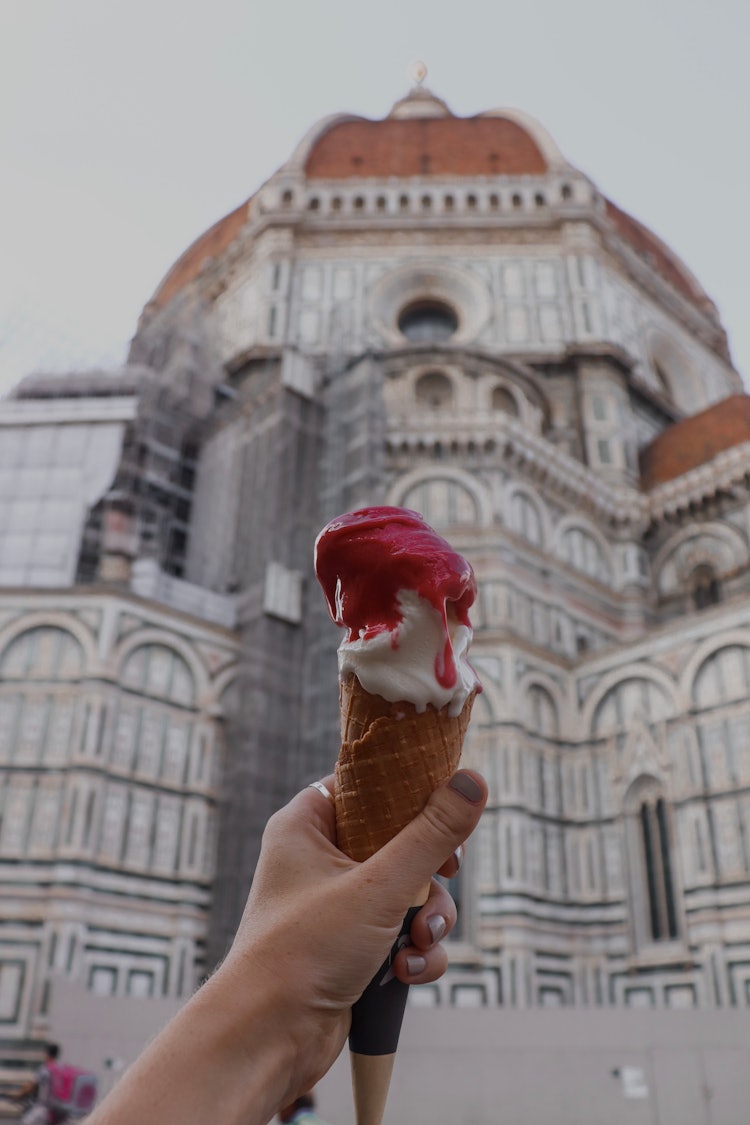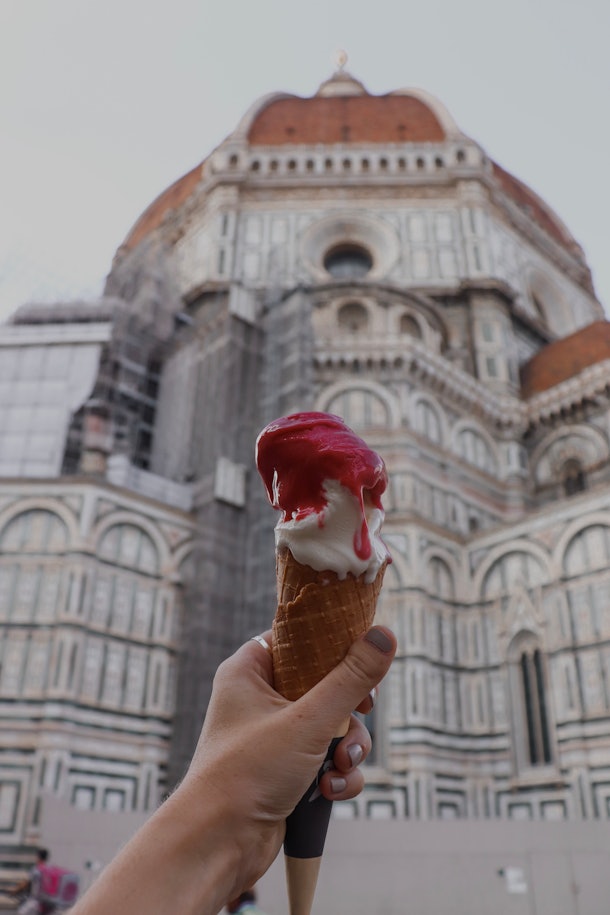 Let's start with the sweet stuff. When you pictured your semester abroad, you probably thought about the food. You had dreams about the homemade pasta, and wondered for hours about the gelato (and the #necessary foodie picture you'd snap of your cone before that first lick.) Would it live up to all of your expectations? Girl, that's a silly question.
For years, you've been screaming for ice cream, but the gelato from Gelateria Edoardo is going to change everything. Located right next to the Duomo di Firenze, this spot is a must for foodies, and changes its flavors on the reg. No two visits will be the same. Although, you can expect a freshly-baked cone every time.
2

The Leather At Leonardo Shoes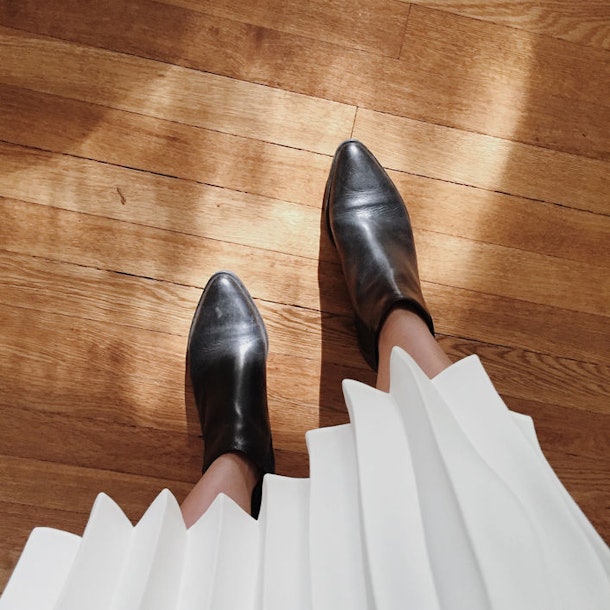 Finding genuine and quality leather in Florence can be quite easy — assuming you know exactly where to go. As of right now, you're roaming around the leather markets and finding the same goods over and over again. There are the large totes in bright colors, and the wallets with the stamp. You've learned how to negotiate prices with the locals, and get the best deals on authentic scarves, too. But I promise there are other amazing places to go.
Leonardo Shoes is tucked into the side streets of the city, but worth checking out for some sweet additions to your closet. All of the leather is genuine, the selection is fashion-forward, and the shoes will make you swoon. Grab a pair of booties or maybe some sandals for your trip to the coast. (Splurging is totally OK.)
3

The Homemade Pasta At Yellow Bar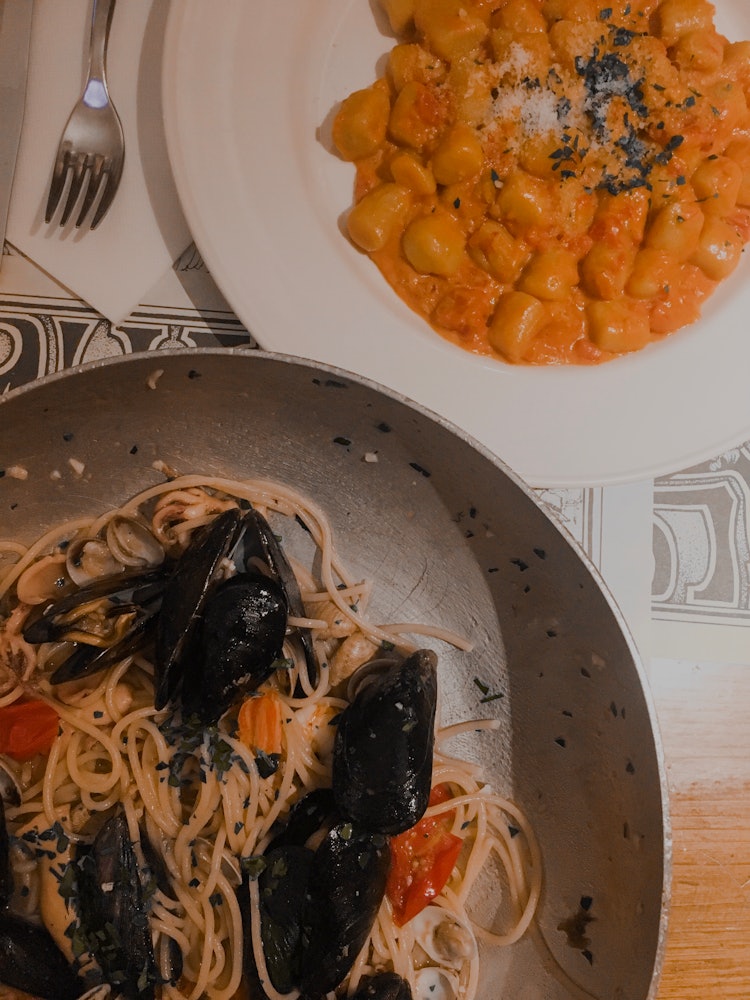 During my most recent trip to this beautiful country, I made it a priority to get one specific plate of pasta. This wasn't just a pesto dish from a café in Cinque Terre, or a plate of gnocchi from a fancy restaurant in Milan. No, this was a pan of seafood spaghetti from Yellow Bar.
Out of all the places to eat in Florence (and that's likely thousands), this secret spot and its homemade pasta is always my favorite. From the second you walk in, you can smell the aromas of rosé sauce, and see the chefs working away in the kitchen. Your tastebuds and semester abroad need this one — trust me.
4

The Top Of Giotto's Bell Tower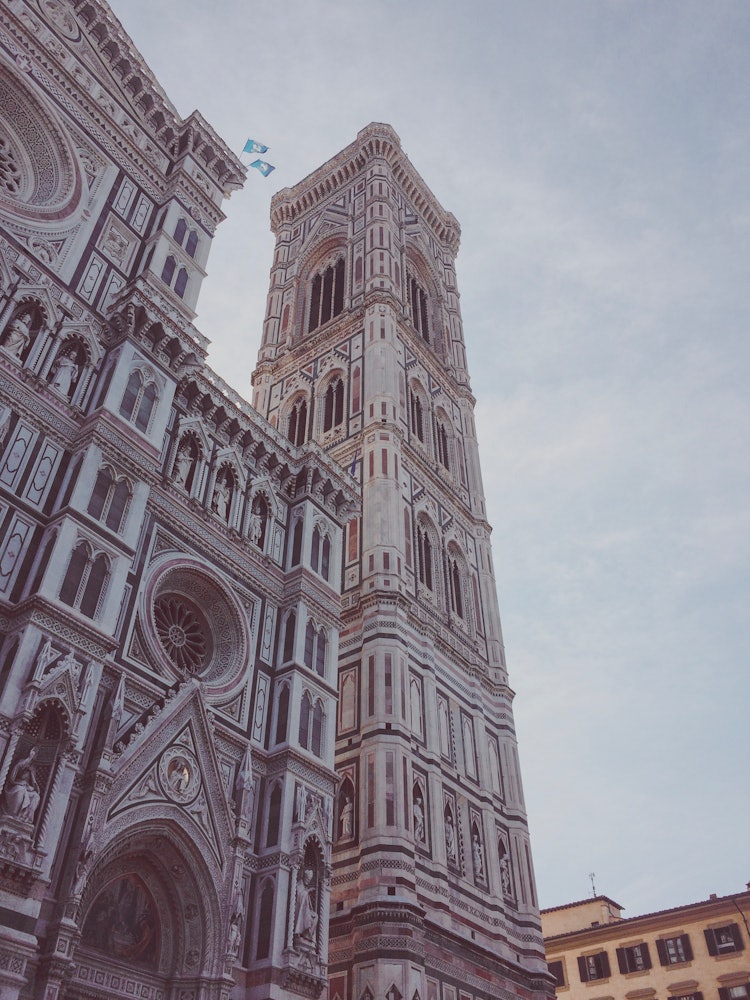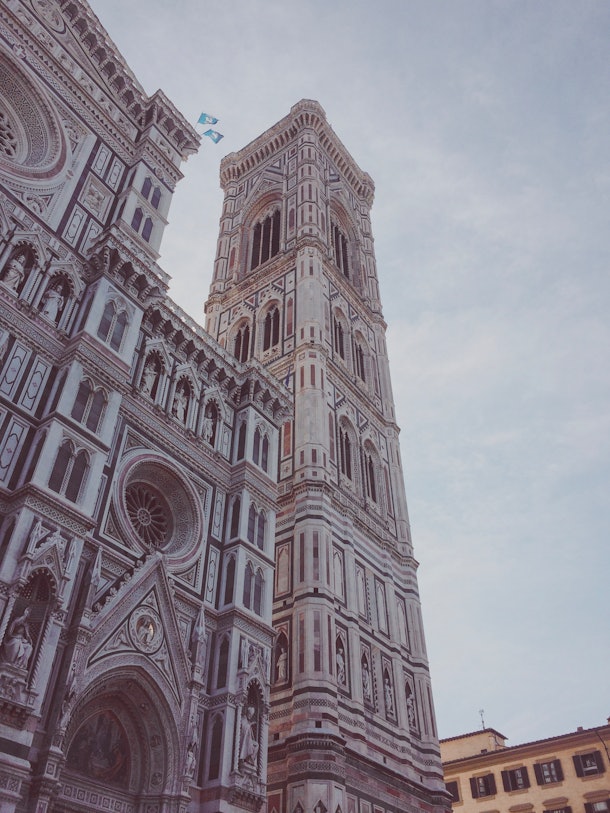 There are a few touristy things you need to do at some point throughout the semester. Riding the carousel in Piazza della Repubblica is a must, and you should go into the art museums to see the famous paintings. But, let me tell you a little secret: Climbing to top of Giotto's bell tower is worth every step, and should be on your bucket list, too.
You get the same exact view of the city as you would at the top of the Duomo, with more space to explore and better angles for the 'Gram. Not to mention, you'll be at the same height as the top of the Duomo, so you'll get an unreal perspective on the historic landmark that you walk by every day.
5

The Sweet View From Museo Dell'Opera Del Duomo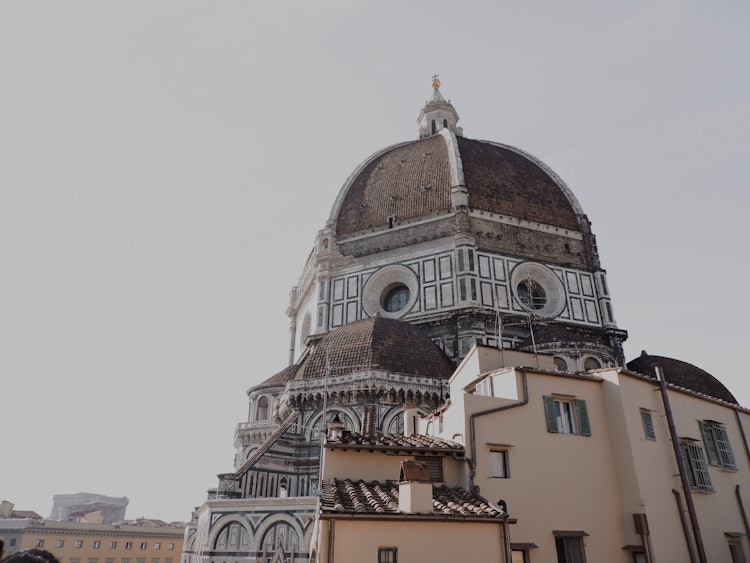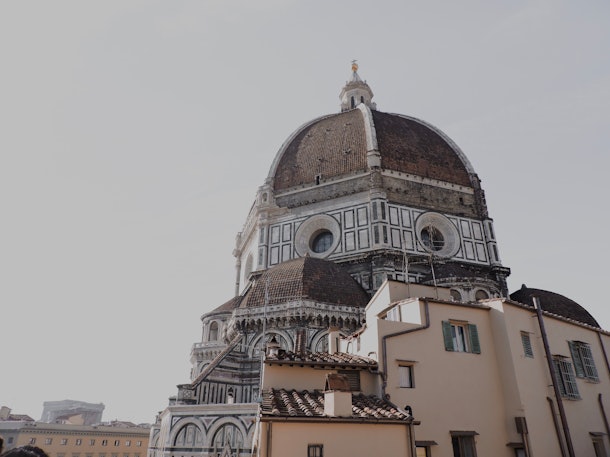 Traveling is all about changing your perspective — on the world, on yourself, and the sights you see every day. At some point during your semester abroad, you might forget that the things you're experiencing on the daily have so much history behind them. This is a sign that you need a new angle — so, head to Museo dell'Opera del Duomo.
This museum is home to many incredible works of art and statues. Roam around the exhibits, and then head to the roof for a sweet view of the Duomo. It won't disappoint.
6

The Flowers And Instagram Finds At La Ménagère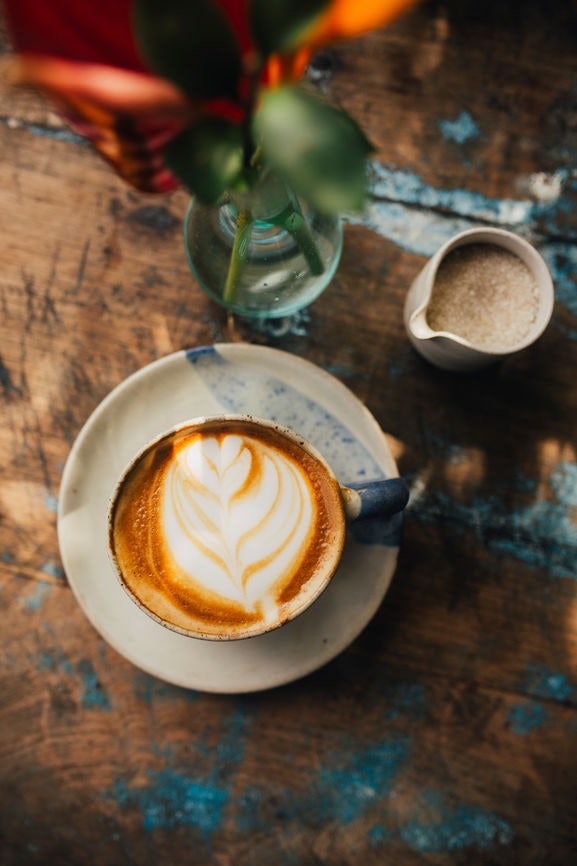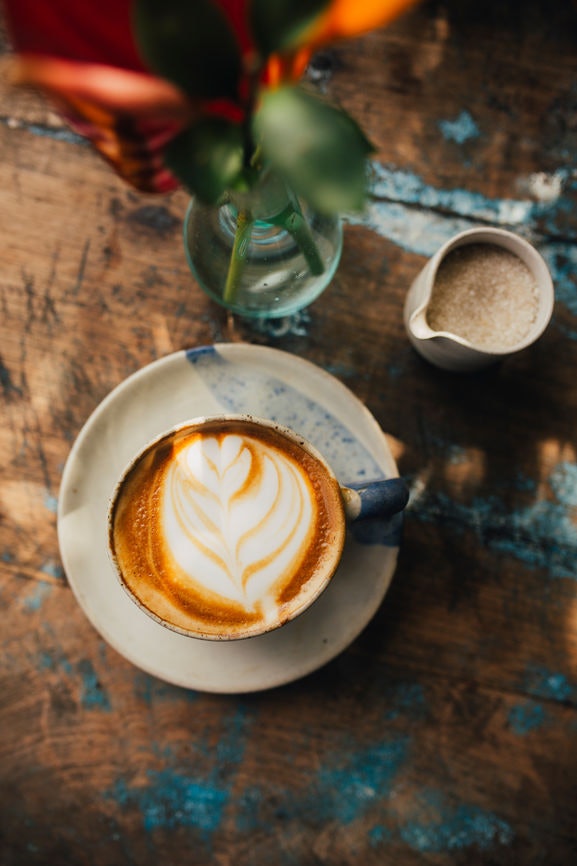 Let's be honest: Your Instagram is getting a serious upgrade thanks to your study abroad experience. To some of your friends, you might as well be a travel influencer — scoring sweet shots of cappuccinos, and posing in cute outfits in a field of Tuscan flowers.
Sound familiar? Perfect — then you need to see the dreamy space that is La Ménagère in Florence. All of your café, restaurant, and interior design visions will come true. Just don't forget your camera, and prepare your best editing apps for when you return home. Exploring has never looked so good.
7

The Live Music At Night On The Ponte Vecchio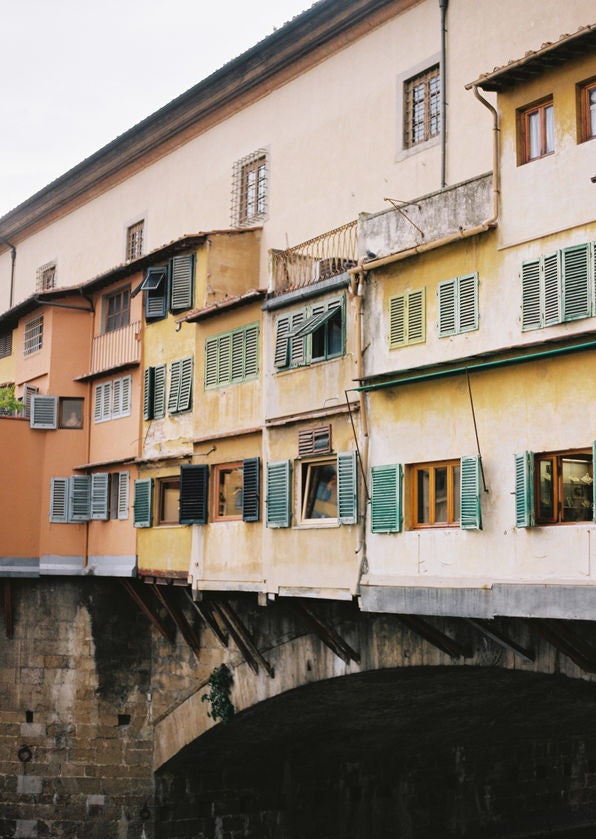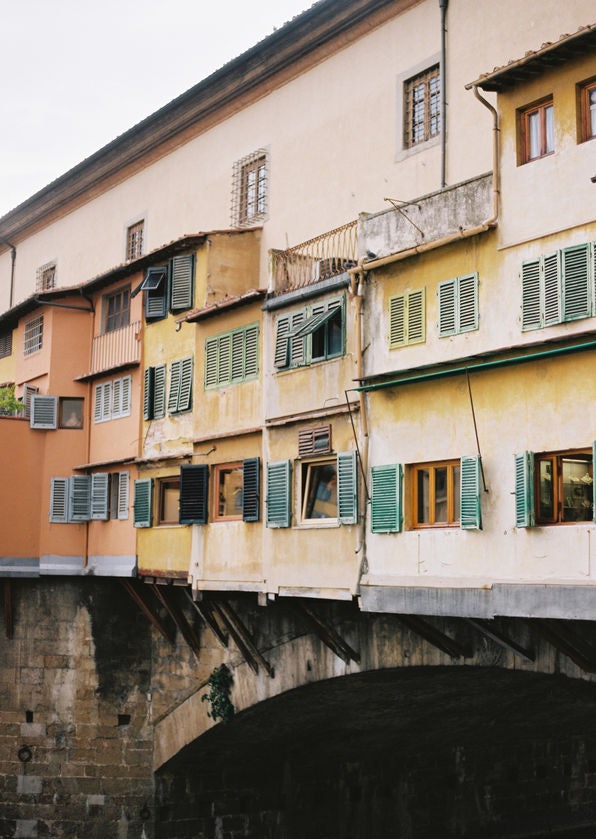 Some of my sweetest memories from studying abroad, or even my recent trip to this city, include live music. The moments when my friends and I walked home from dinner on the other side of the river and heard an acoustic guitar in an Italian square — well, nothing quite beats that.
During the day, the Ponte Vecchio is packed with crowds, making it difficult to get that perfect view or picture. But at night, it's a serene place to sit and take in your experience and another landmark. A musician might be strumming the guitar and singing softly, and the whole city will feel more peaceful.
8

The Bright Blue Water Of Cinque Terre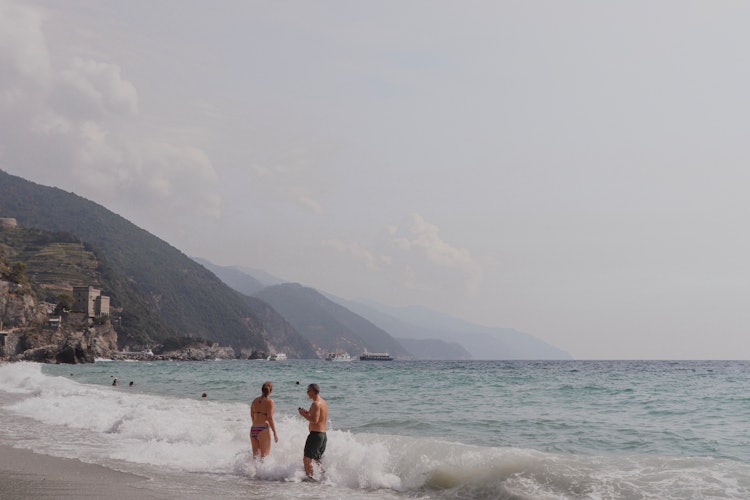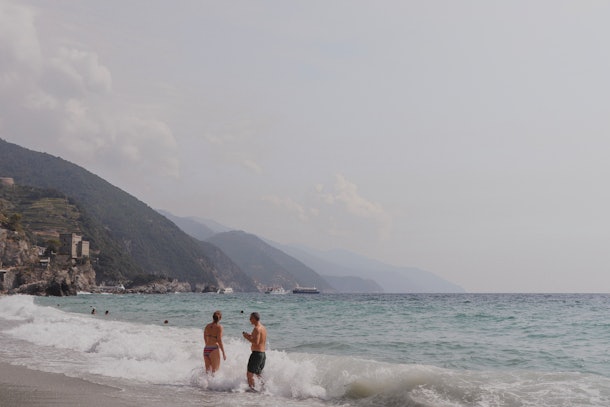 As much as you may love the city, exploring outside of it is key. There are cliff sides and bright blue waves waiting for you just a few hours away. Take it from me — Cinque Terre is a secret spot that you don't want to miss out on.
You've probably seen pictures of this place on social media, and heard about the hike that takes you from one town to the next. It's just as dreamy as it looks in person, and the water is warm and as welcoming as ever. Grab a slice of pesto focaccia, and take in the #views.
Source: Read Full Article