While the holidays are traditionally a time for togetherness and spending quality time with your family and friends, it can all get a little overwhelming at times. Malls and stores are too crowded, your extended family obligations take up a lot of your time, and it might seem like you just don't have any space. To break up the stresses of holiday commitments and festivities, here are some holiday activities that are more enjoyable when done alone.
Finding a little alone time during this busy season is way more important than you might think it is. The holidays can be extremely stressful, and not only is alone time a welcome relief, but it's also extremely necessary. That doesn't mean that you need to be a Scrooge during the holiday season, but you're allowed to take some time for yourself. It will allow you to enjoy everything so much more.
Whether you build your own snowman in your backyard, take yourself on an ice skating date, or walk down 5th Avenue to window shop alone, find some little activities that allow you time to clear your head. From gift wrapping to work parties, there are many holiday activities that are fun and relaxing to do by yourself this season. You won't regret it, and doing so will make the most wonderful time of the year even more wonderful.
1

Holiday Shopping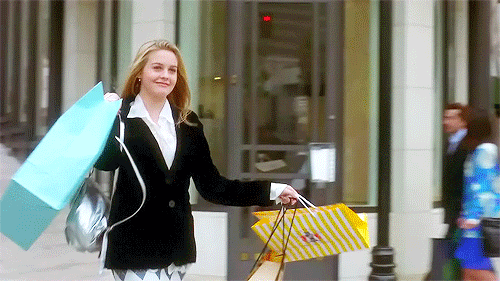 Holiday shopping is stressful enough as it is. Malls and department stores are so crowded, and it gets even more difficult if you have someone tagging along with you. Your SO or little sister is great to have around most of the time, but when you're on a mission to get your shopping done, it might be better to do this one alone.
Next time you head out for a huge holiday sale, try going by yourself, even if it's a doorbuster at 4 a.m. You'll be grateful that you only have to worry about yourself, and it will make your shopping experience more efficient.
2

Gift Wrapping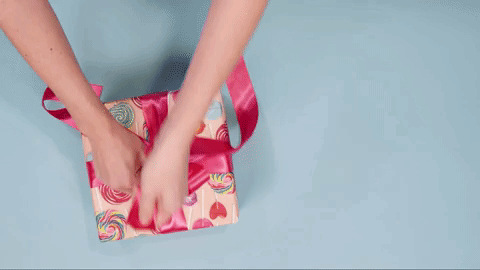 It's no secret that gift wrapping requires the most amount of concentration. Like other crafty DIY projects, it's usually easiest to wrap your presents without the distraction of someone talking to you.
My advice? Throw on a fun holiday playlist, camp out on your cozy carpet with a glass of your favorite wine, and get to wrapping. You'll get done way faster than if you do it with a friend around, and you can make sure your edges are perfect. (Mom will be proud!)
3

Work Parties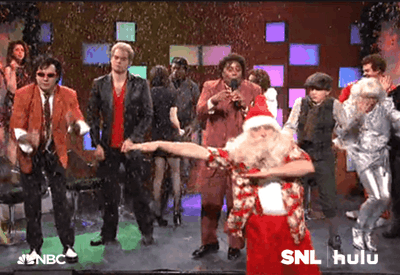 While having a date at your office holiday party can help alleviate any awkwardness between you and your coworkers, it can also be fun to ride solo. There's no pressure to introduce your plus one to everyone you work with, and you can spend some more time getting to know your colleagues a little better. Who knows? You might end up having a dance battle with your boss — and your SO will never have to know so they can't constantly remind you of it.
4

Friendsgivings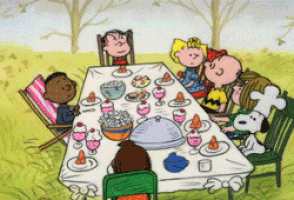 Chances are, you're already celebrating Thanksgiving with your SO and their family, or yours. So if you get invited to a Friendsgiving before the actual holiday, use that as your chance to show up sans-date.
You can enjoy some much-needed quality time with your BFFs. Girlfriendsgivings (I just made that word up) are the best, because you can gossip and vent to your heart's delight while enjoying your favorite wine and sweet treats.
5. Holiday Meal Prepping
During the holidays, I'm a firm believer that there's such a thing as "too many cooks in the kitchen." It can be really hard to get a perfect meal out if you have a bunch of people getting in the way, so maybe consider prepping the meal alone the day before. That way, when everyone is around the day of, you don't have to worry about wrestling with them for counter space; you can just cook what you've already prepared.
Source: Read Full Article