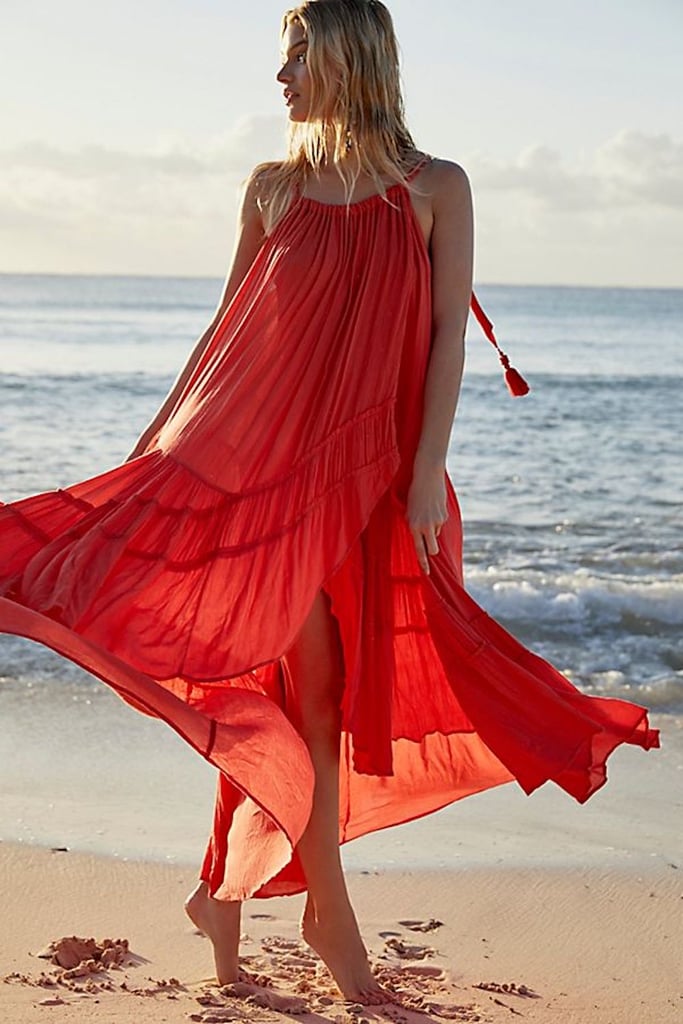 23 Beautiful Summer Dresses We'll Be Wearing Just About Everywhere

About a week ago, I was on one of the most fun trips I've ever experienced. I was lucky enough to be in Palm Desert with a lovely bunch of girls celebrating a new eco-friendly Free People activewear collection. On my trip, I did something new: I wore colorful dresses. My usual wardrobe consists of jeans and tees or comfy pants and sweaters. But after being inspired to step outside my comfort zone, I can honestly say I'm on the hunt for even more standout dresses this Spring and Summer.
I was reminded that not all dresses need to be "dressed up," and they can be fun to pair with sneakers, denim jackets, wedges, and so much more. Not only are they great for vacations or on the weekend, but I can even style some for the office, too. To inspire your Summer wardrobe, I've curated a list of my 23 favorite picks from Free People right now. From rainbow kimonos to floral maxis, and cute minis some of these are already in my shopping cart and will probably end up in yours, too. Keep reading to find your match and snag your size before it sells out.
Source: Read Full Article