Ahead of it's launch in July, Snake Eyes: G.I. Joe Origins has now dropped it's first trailer, offering fans of the beloved franchise a first taste of what's to come.
Starring Henry Golding as the elusive ninja assassin, the new film is Hasbro and Paramount's reboot of the cinematic universe, focusing solely on the origin story of Snake Eyes himself. The new trailer (which you can watch above) showcases snippets of the character's backstory as well as his journey to becoming one of the deadliest swordsmen in the world, with action-packed sequences all throughout the clip.
Despite the success of The Rise of Cobra and Retaliation, it's not too surprising that the two companies have decided to reboot the franchise with a bigger picture vision like that of the Marvel Cinematic Universe or DC's Extended Universe. Joining us at HYPEBEAST, Henry Golding runs us through how he became the iconic swordsman, his work with choreographer Kenji Tanigaki to learn the elegant art of katanas, how the character's creator Larry Hama molded this new adaptation, and his thoughts on greater Asian representation within Hollywood.1 of 3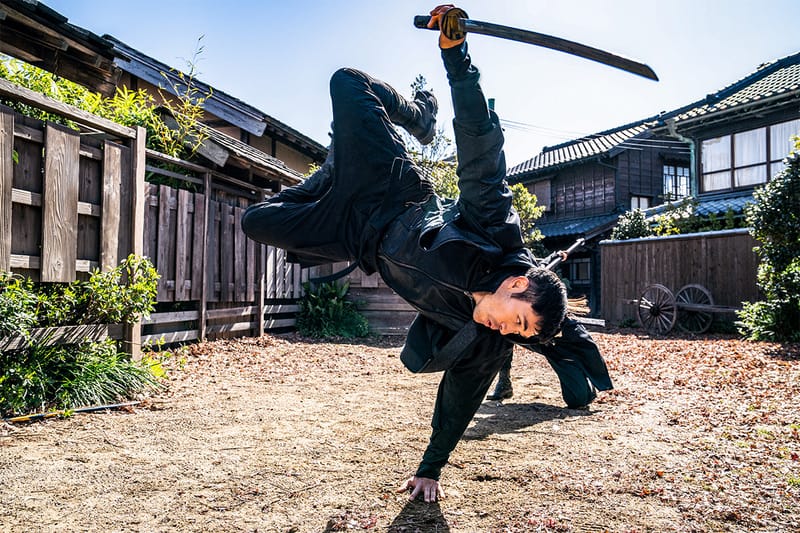 Paramount2 of 3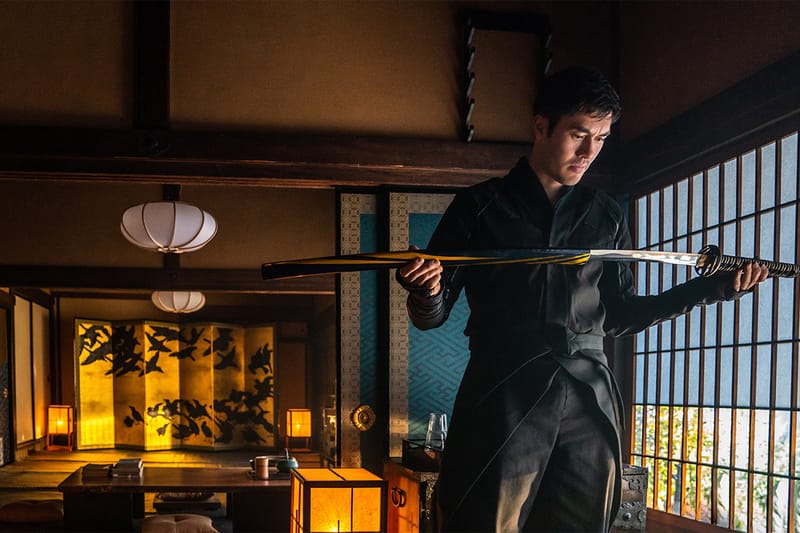 Paramount3 of 3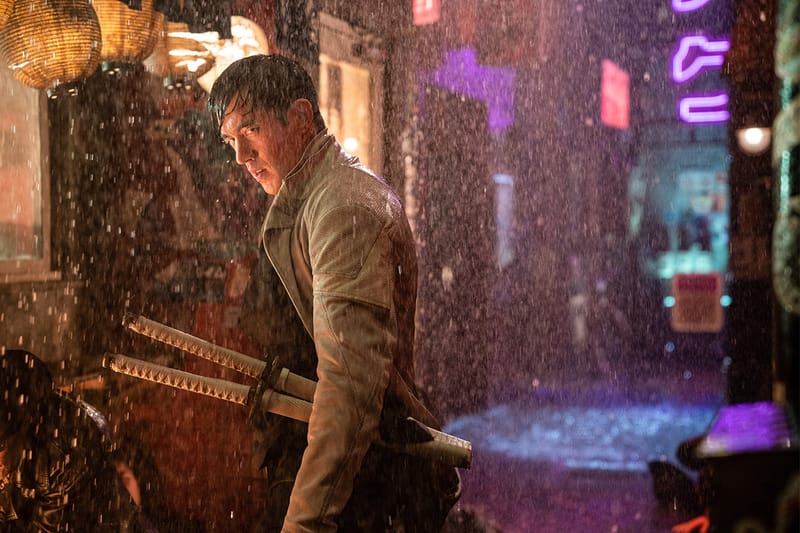 Paramount
How were you first introduced to the G.I. Joe universe? Were you a fan of the comic books or the previous films before joining this project?
I think it was definitely the comic books growing up. I was a huge lover of Transformers and weirdly the first comic book I read was the Transformers and G.I. Joe crossover, which blew my mind. You know, growing up in the U.K. predominantly, G.I. Joe wasn't as big as it was in America, so when the new movies came out, they really boosted everything. Obviously my great friend Jon M. Chu did Retaliation and did a crazy job directing that so the G.I. Joe universe has been around, but it's amazing to be able to take a refreshed look at these characters and build the universe from the ground up. Now we start with the origin of one of the most anticipated characters, which is Snake Eyes.
You've obviously been in quite a few big films before like Crazy Rich Asians and The Gentlemen, but Snake Eyes seems to be the first time you've really dived deep into the action film genre. How was it like preparing for such a physically intense role?
Yeah, we did two months of solid training in the run up, in the pre-production days. We had a choreographer called Kenji Tanigaki who worked with Donnie Yen and Jackie Chan back in the day, and he did amazing sword artistry in the film Rurouni Kenshin based on the anime. Those fight sequences are beyond anything you've ever seen so if you've never watched it, check it out, but that's what we've incorporated in Snake Eyes. For me as an actor, it was really important to learn the sword art of katanas. We keep it quite traditional. There's a real pressure these days to make it like John Wick but in reality — this film being based in Japan — that's not how they fight, especially the Arashikage, which it's predominantly weapons, so we really concentrated on the close combat katana work. All of our characters and actors went through the same training to become who they are, so it really shows in the movie. All of the stunts we do ourselves, so we've put in the blood, sweat and tears learning from the amazing stuntmen and women. The finished product is mind-boggling — it's so much fun.
With Ray Park portraying Snake Eyes in the previous films, you've said that your character and the new spin-off is a departure from that universe, with Hasbro and Paramount deciding to dive into a new timeline. Can you tell us more about this iteration of the G.I. Joe universe? Does it tie in at all with the previous movies?
It doesn't tie in with the old movies at all. It keeps to the core values of G.I. Joe, and Cobra is definitely still around. Concentrating on one particular character for the first movie allowed us to really dig the foundations for where this universe is going to be heading. We didn't have to think beyond a handful of characters, or what's happening in which part of the universe. What's happening right in front of us — that's what we were concerned about and that was the character development of Snake Eyes himself as a man rather than an operator. We see his faults, we see his dreams, we see his motivations, we see his past mistakes that he's made and lessons he's learnt, and his journey of becoming who we all know and love, and that's Snake Eyes.1 of 4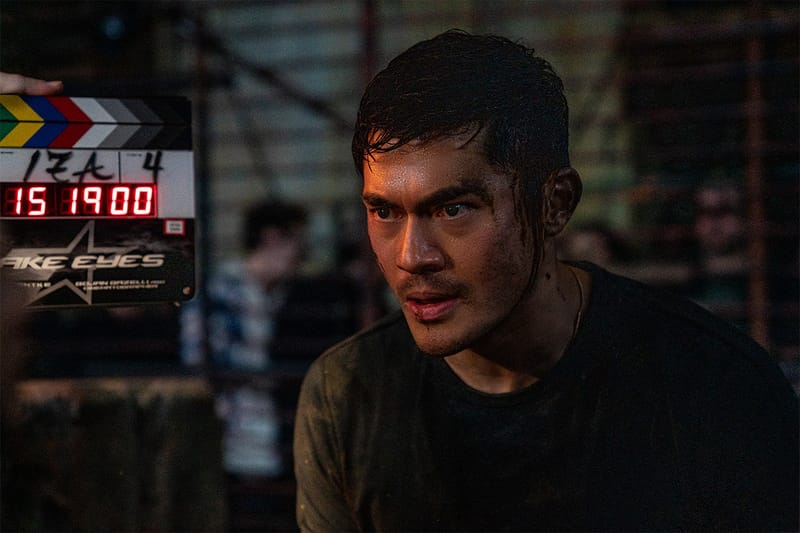 Paramount2 of 4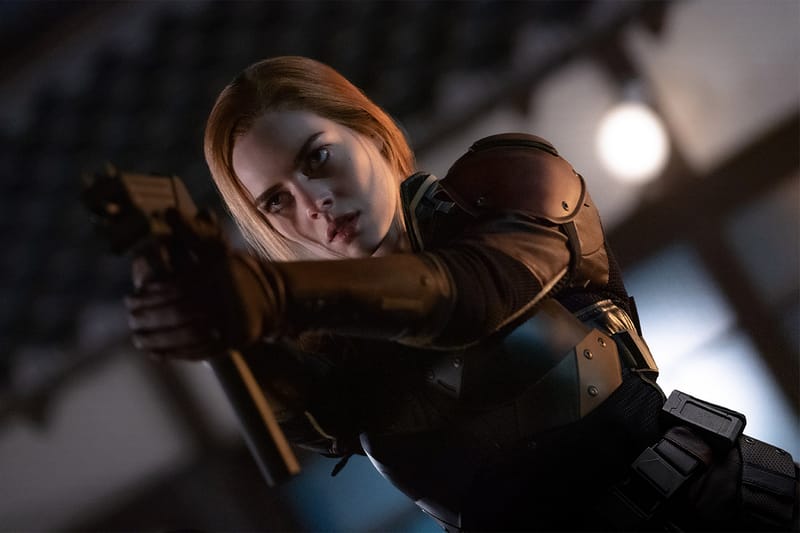 Paramount3 of 4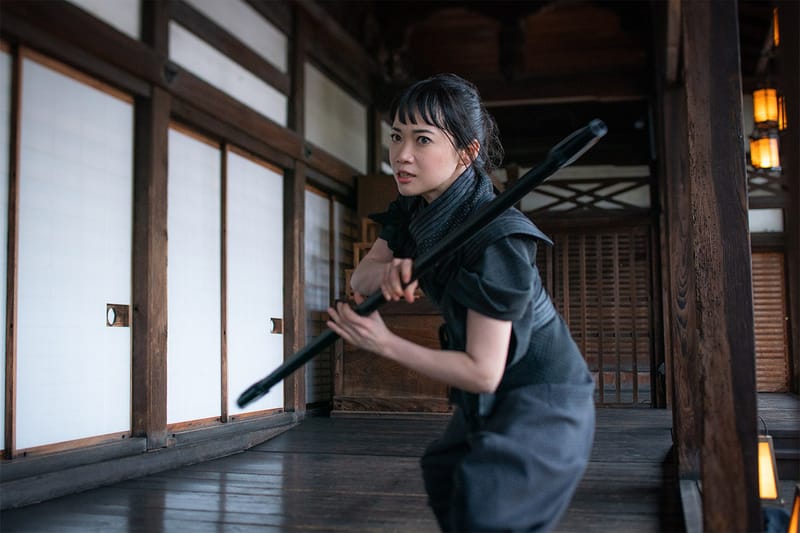 Paramount4 of 4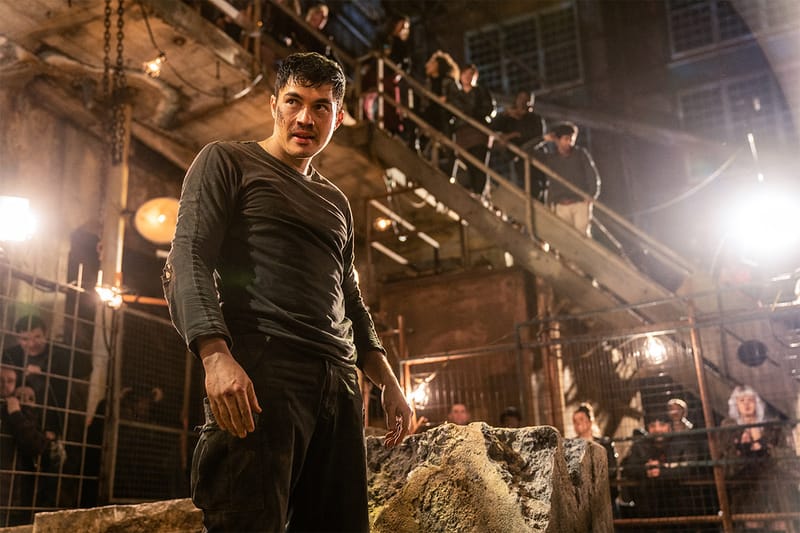 Paramount
With a Snake Eyes standalone spin-off, we know you've worked quite closely with the original character's creator, Larry Hama. How was your experience working with him and how has he influenced your take on the iconic character?
Larry is an absolute legend. He has created so many iconic characters, so to have him as an executive producer and oversee the story development of these characters was so important to us, because the last thing we want is to take away from the core fans of the G.I. Joe universe and alienating them. We wanted to develop more on top of what we already know, but also give more of a history to these characters. In the past, we know a more convoluted history of who Snake Eyes was, but nothing that we could really build upon. So starting over again was really important, to set that standard. We came up with a character that people will admire, and will feel the true sense of jeopardy for his decision. I think people will understand that he could be any of us — we could be Snake Eyes. He's no one special, he's not a superhero with special powers. He's just a guy who grinded super hard, made tough choices, and dedicated his life to a purpose. Any one of us could do that, and that's what we wanted to drill home.
Speaking to Joe Taslim recently about his role as Sub-Zero in Mortal Kombat, he saw the film as a strong step forward for greater Asian representation in Hollywood. With yourself playing the main protagonist in such an iconic franchise and blockbuster, do you see Snake Eyes as further progress for diversity and greater representation in the film industry?
100 percent. The first thing that I came across when seeing if I wanted to be Snake Eyes was the fact that people were like "This Asian guy can't be Snake Eyes, he's meant to be white! He's not meant to talk!" Because they think it has to be a fish out of water story: he goes to Japan and doesn't understand the culture but learns. But I'm like "You do realize that every single culture is so different." A Korean coming down to Thailand would not feel at home. Maybe they look similar in one way or another, but you do realize that even as an American moving to Germany, everybody might look like you but it's not the same culture. So I wanted to normalize that, and create a character which ruffled those feathers, and make people question their understanding of culture and race. I think we definitely achieved that and stirred the hornet's nest, but for good reason because we want to normalize that conversation and open the eyes of people who only see color and only see race. The world is so much more complex, so to have a character like Snake Eyes portrayed as an Asian American going halfway across the world and not feeling at home in a place that he's never been was really important for us. It doesn't detract from that fish out of water story.
With the advent of more representation on screen, you know we have Simu [Liu] being Shang-Chi, we've got the entire cast of Mortal Kombat, of Warrior, of all of these fantastic projects that are raising the flag and setting the standard, it's only going to go from strength to strength. People are going to realize that it really doesn't matter where you're from. Let's make sure these characters are done justice. Playing Sub-Zero for Joe was a huge, huge thing and coming from Indonesia, as well as Iko [Uwais], they are carving history as actors from their country. I think Joe really came off as the favorite character in the movie, so I hope they do 101 spin-offs of Sub-Zero!
Snake Eyes: G.I. Joe Origins will hit theaters July 23.
Source: Read Full Article