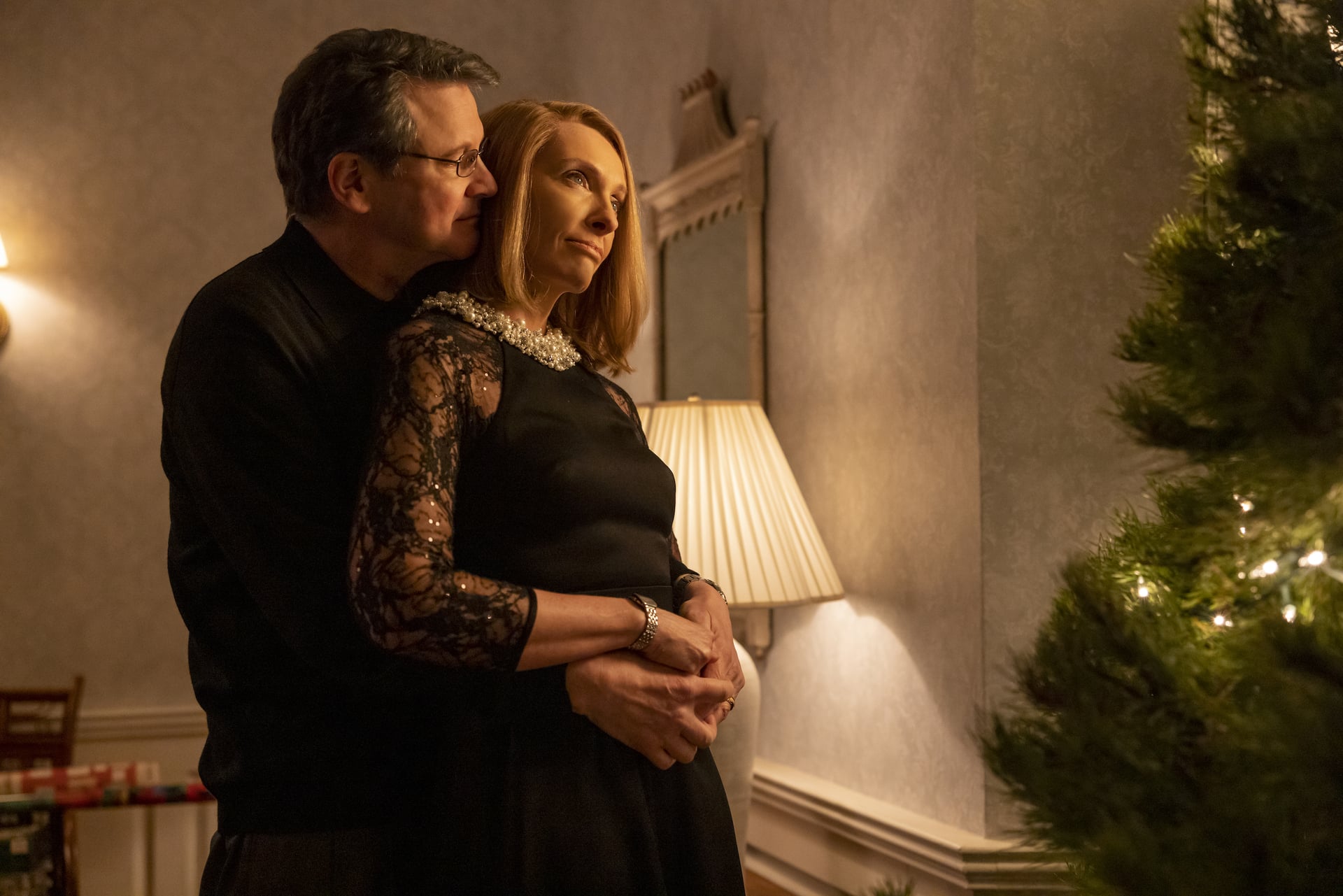 Image Source: HBO Max
A familiar true-crime story is getting a new adaptation. HBO Max released the first trailer, shown below, for its upcoming limited series "The Staircase" about the death of Kathleen Peterson and subsequent confounding murder trial of her husband, Michael Peterson. The story was previously pursued in a French documentary series of the same name. In this upcoming iteration, the Petersons will be portrayed by Colin Firth and Toni Collette.
Over the course of eight episodes, the series will explore the mysterious death of Kathleen in Durham, NC, on Dec. 9, 2001. Michael, a novelist, claimed he found Kathleen unconscious after she fell down the stairs in their home. The autopsy found that Kathleen had died from blood loss, and her injuries were consistent with blows from a blunt object, differing from Michael's prior staircase theory.
The ensuing trial would reveal intimate details about the Petersons' personal lives, including the prior death of their friend Elizabeth Ratliff, who was similarly found at the bottom of her staircase in 1985. She had the Petersons over for dinner the evening before she was found. Following a lengthy trial, Michael was found guilty of murder and sentenced to life in prison in 2003, but after key evidence was later deemed inadmissible, Michael was offered a plea for the lesser charge of manslaughter. His prior time served covered the sentence, and he was released in 2017.
Source: Read Full Article