NTWRK is partnering with Melrose mainstay and designer Sean Wotherspoon to develop an all-new lifestyle brand and original series premiering today. "Late Lunch," is a play on how Wotherspoon and many careerists look to the brown paper bag as a symbol of their constant motion and busy lives. NTWRK and Sean Wotherspoon will be partnering with various organizations in the Los Angeles community to provide meals for low income families by way of "Lunch is on Us." In celebration for the first collection, NTWRK and Sean Wotherspoon will partner with #HashtagLunchbag and minority-owned vegan restaurant Azla Ethiopian Eatery, by donating a portion of all proceeds from Late Lunch toward Vox Collegiate, a charter school in Los Angeles.
Wotherspoon, who cut his teeth as a cofounder of the vintage store Round Two, is paying homage to the days of hard work and long hours by rehashing one of his earliest designs into a full-fledged studio show. That design, which he sold right at Round Two's counter, is embroidered socks that read "Late Lunch" directly on the front, written with a sharpie and packaged into a brown paper lunch bag. Simple yet incredibly potent, the socks took off and encapsulated a very real notion felt by creatives and industry titans alike, that they never had enough time and that they were working so hard that lunch was always on-the-go and late in-the-day. Premiering September 14, the first episode will feature Sean telling the story behind "Late Lunch," as well as the brand's debut collection, which will feature an eclectic mix of nostalgic and contemporary graphics, including the standout Dino Squad Tee. "Late Lunch" joins NTWRK's other shows "Soled Out" and "Unhinged" as its third original series.
"Taking a "Late Lunch" has always been part of my life, whether I've been too busy with work, having too much fun, or just enjoying the present moment so much that the idea of eating is secondary," says Sean Wotherspoon. "It is the lifestyle of enjoying life and enjoying work, enjoying your friends and family and not realizing that you have put off the most important thing for your body: FOOD. A "Late Lunch" is also very chill, since you're already late, there's no rush. It's time to reflect on the busy day, etc. Late Lunch is the easiest way for me to explain my life in two words, I'm sure there's people who feel the same!"
Download the NTWRK app too to stay up to date with the latest and check out the top drops from "Late Lunch"  below. The first episode is available now.
Dino Squad Tee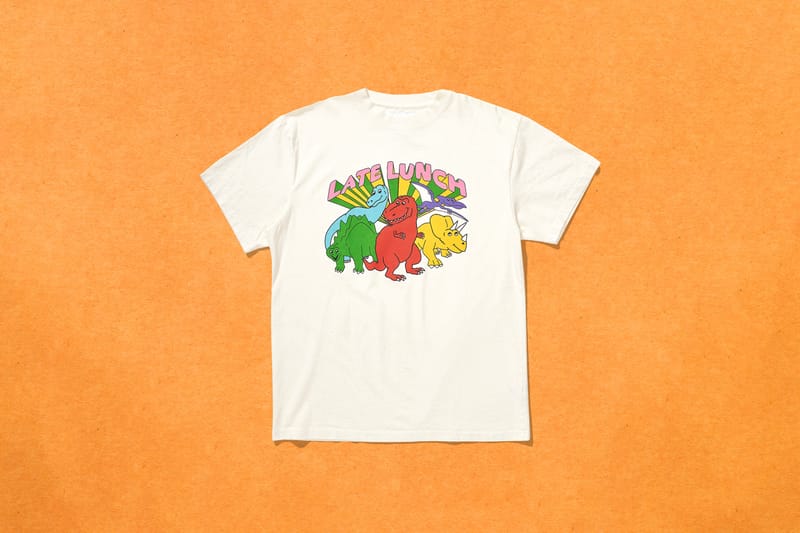 The Dino Squad tee is a vintage-inspired tee featuring a prehistoric print, made in Los Angeles.
Dinosaur Park Tee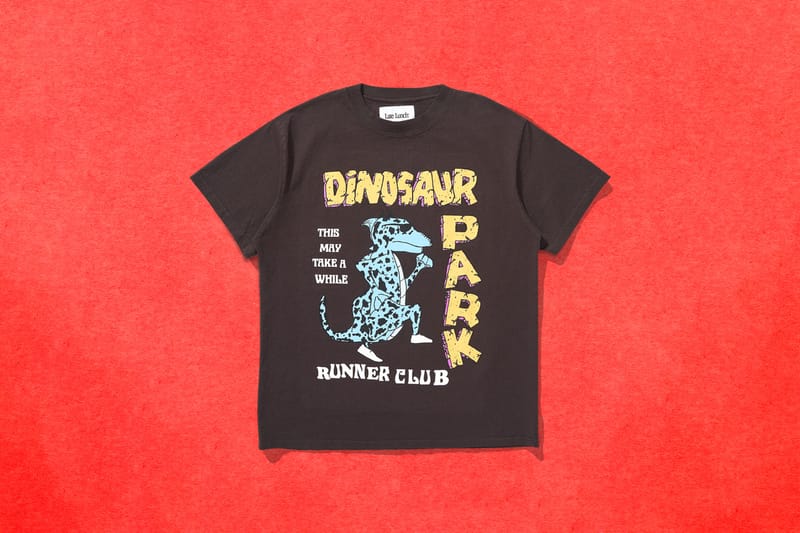 The Dinosaur Park tee features playful dinosaur graphics and typeface for you and your crew.
Learn As You Grow Long Sleeve Tee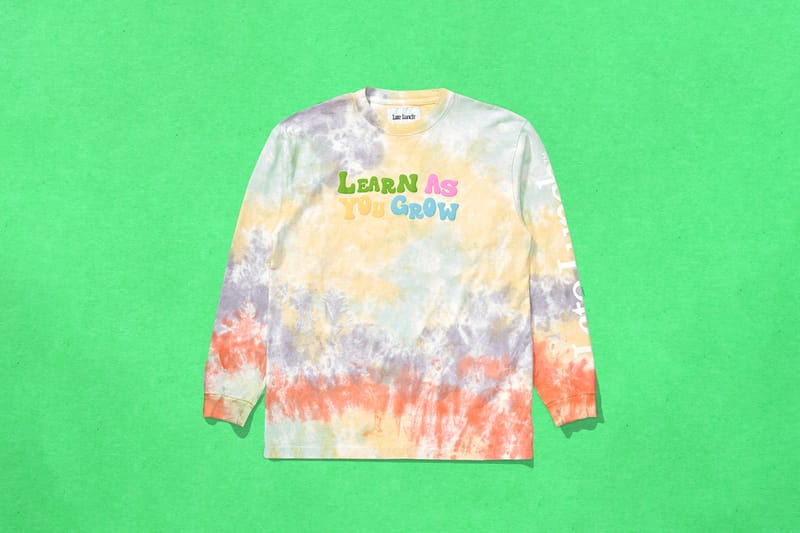 A 70s groovy long sleeve tee that features "Learn as you grow" across the body.
Veggie Power Tee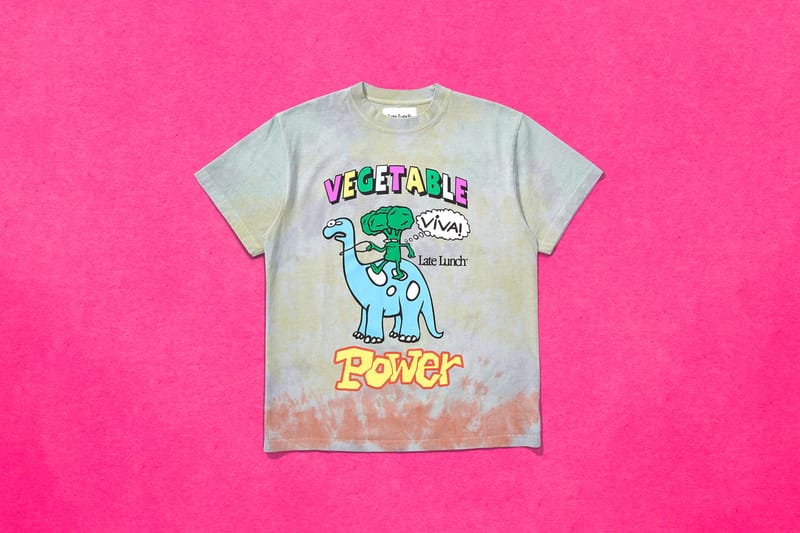 The Veggie Power tee encourages wearers to eat their greens with dino and vegetable graphics.
Lemon Heads Socks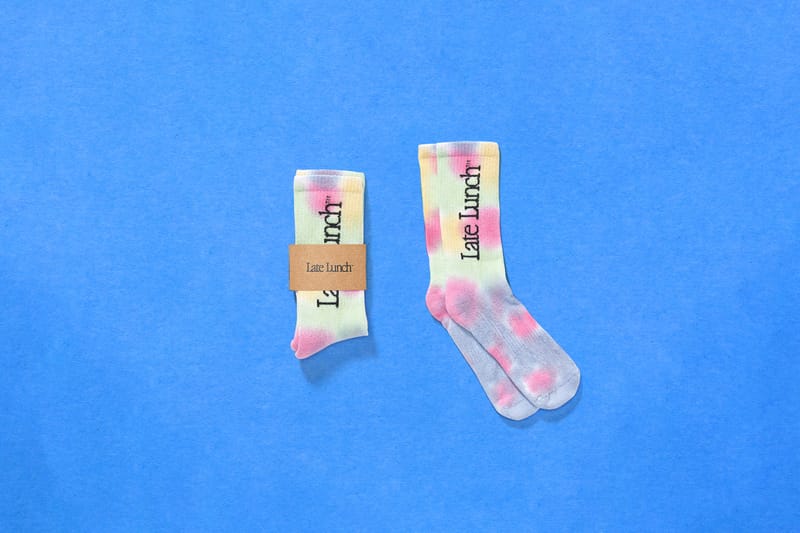 The Lemon Head Socks are premium knit socks featuring multi-color tie dye to rock out in. One-size fits all.
Flower Sandwich Corduroy Unstructured 6-Panel
6-panel unstructured snapback with plastic snap closure. Medium profile crown with a flat, square brim. Embroidery throughout.
Edible Arrangement Nalgene Bottle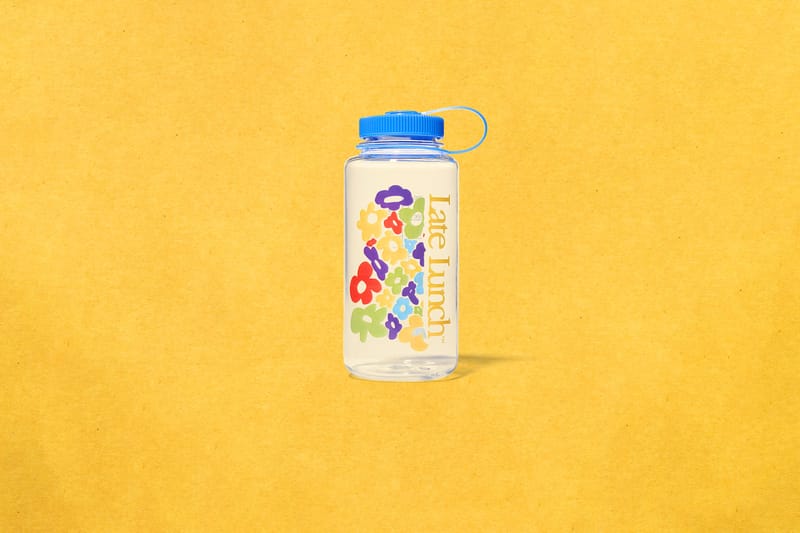 The edible arrangement Naglene bottle is leak proof, virtually indestructible, dishwasher safe, suitable for both warm and cold beverages and features a wide mouth for easy cleaning.
Source: Read Full Article