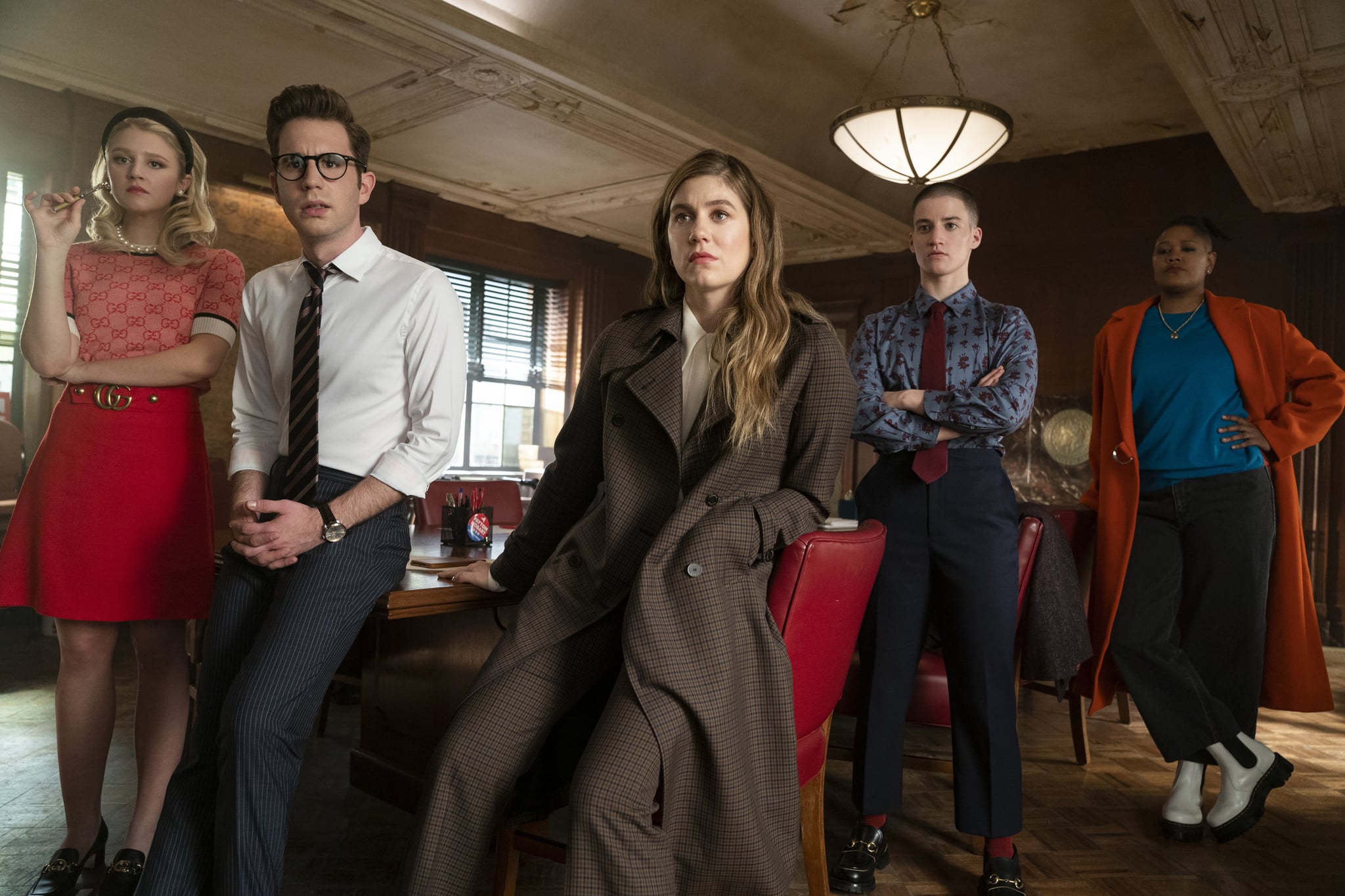 Season two of The Politician is hitting Netflix sooner than you think! On Monday, the streaming service announced that the second season of the Ben Platt-led show would premiere on June 19. We even got a flashy new poster, which showcases Platt and season-two additions Bette Midler and Judith Light donning power suits.
At the moment, Murphy apparently has a five-season plan for the show, he told the Hollywood Reporter. The long-term structure of the show is to follow its protagonist, ambitious, affluent Payton Hobart (played by Tony winner Ben Platt), through several political races in his life, from high-school student government to the American presidential race.
"It's not a show on current US politics. It's more about the phenomenon of what it takes to be a politician and how much of yourself you have to sacrifice to be a good one," Platt explained to THR. The show, which is styled as an hour-long dark comedy in the vein of some of Murphy's previous shows like Glee, will cover several years in Payton's life and career.
As for what we can expect from season two, Murphy said, "I love how Payton has grown up. He's now in college, and the best thing about the season is the Ben Platt versus Bette Midler and Judith Light aspect. It feels very adult, it feels very topical. It's sort of a story about baby boomers asking themselves, 'Is it time for us to pass the power that we have onto the next generation or are they too dumb to figure it out yet?' And I think you can see that battle playing out daily in our political landscape. And it's what it's about, and it's a very cutthroat race that they run. It feels much more adult, much more sexualized. It's really great. And Ben, but particularly Judith and Bette Midler really, I think, their performances are extraordinary."
Source: Read Full Article