On Friday morning, the fashion industry suffered a big loss: Puig confirmed the death of legendary fashion designer Paco Rabanne, stating he had passed at his home in Portsall, France, at the age of 88. With the announcement, the parent company reminded the world of his "enormous influence on contemporary fashion, a spirit that lives on in the house that bears his name" — and the industry has continued to celebrate Rabanne's impact.
Elsewhere, on the business front,
Frederic Souloy/Gamma-Rapho/Getty Images
Leading Spanish designer Paco Rabanne died at the age of 88 at his home in Portsall, France, on Friday.
Puig, the parent company that owns the visionary's fashion house and fragrance line, confirmed his death. "Paco Rabanne made transgression magnetic," said José Manuel Albesa, president of Puig's fashion and beauty division, in a statement. "Who else could induce fashionable Parisian women to clamor for dresses made of plastic and metal? Who but Paco Rabanne could imagine a fragrance called Calandre – the word means 'automobile grill,' you know – and turn it into an icon of modern femininity?"
"That radical, rebellious spirit set him apart: There is only one Rabanne," he added. "With his passing, we are reminded once again of his enormous influence on contemporary fashion, a spirit that lives on in the house that bears his name."
The official House of Paco Rabanne Instagram account also shared an official statement regarding the designer's death. "Among the most seminal fashion figures of the 20th century, his legacy will remain a constant source of inspiration," the caption reads. "We are grateful to Monsieur Rabanne for establishing our avant-garde heritage and defining a future of limitless possibilities."
Prada Was Named the World's Hottest Brand in Q4 2022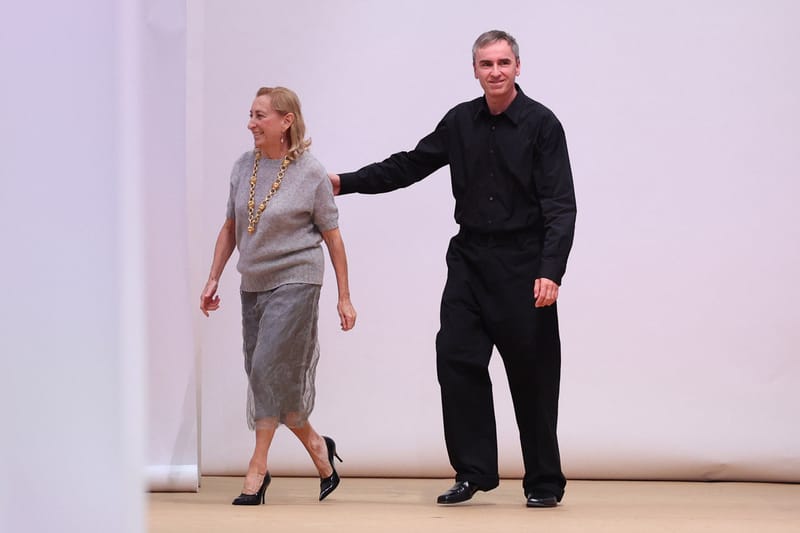 Daniele Venturelli/Wireimage/Getty Images
Prada was the world's hottest brand in the fourth quarter of 2022, according to the latest Lyst Index data. The report, which quarterly ranks the fashion industry's most-coveted brands and products, revealed that Prada replaced Gucci in the top spot last quarter, closely followed by Moncler, Miu Miu and Valentino.
According to Lyst's data, searches for Prada's products increased by 37% between October and December, with the brand's slingback shoes landing on Lyst's most-popular products ranking. And Prada had quite the year: in 2022, the brand launched its first fine jewelry collection made from recycled gold, named Charli D'Amelio the face of Prada Linea Rossa FW22 and appointed Andrea Guerra to CEO of Prada Group.
Meanwhile, Moncler received a 76% increase in searches during the holiday months, moving it up an impressive 14 ranks into third place, its highest Lyst Index ranking since Q4 in 2020. Bottega Veneta and Loewe made sizable jumps into the sixth and seventh positions, respectively. Dior ranked eighth in the index, before Dolce & Gabbana and Saint Laurent. After facing allegations of child exploitation, Balenciaga moved down seven places into the 11th rank, marking the brand's first placement outside of the top 10 since the Lyst Index was created five years ago.
LVMH Reported Slowing Sales, But Chairman Bernard Arnault Remains "Quite Confident"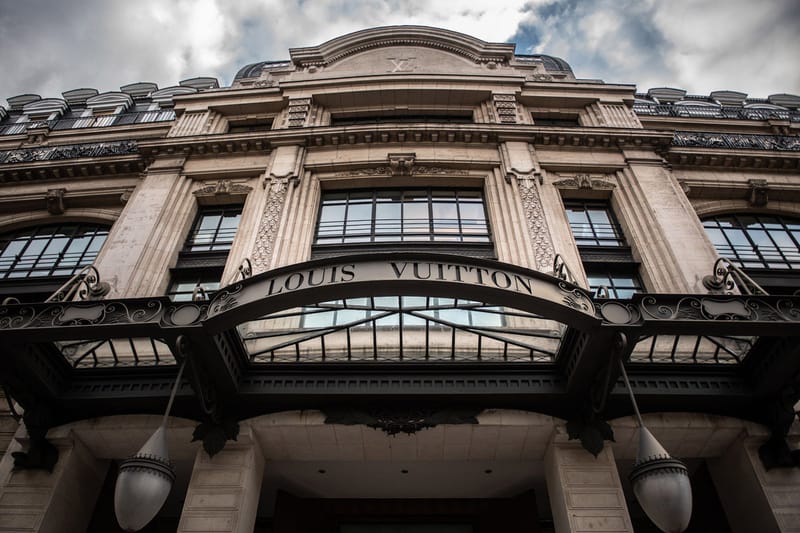 Martin Bureau/Afp/Getty Images
LVMH Group, which owns brands including Louis Vuitton, Dior and Tiffany & Co., reported that its fourth-quarter revenue grew by 9%, marking the first time that the luxury conglomerate's quarterly growth rate has slowed to single digits since 2020, according to Business of Fashion.
The figure represents a slowdown from a 20% growth rate in the first nine months of 2022, though it still exceeds financial analysts' estimates of 7% growth. Across the entire year, LVMH Group's revenue rose 23% to €79.2 billion EUR.
Impacted by regional lockdowns and quarantines in China, LVMH's organic revenue in Asia fell by 8% in the fourth quarter, and it was flat when compared year-to-year. Despite the lowering growth figures, LVMH chairman Bernard Arnault said that he was "quite confident" about 2023.
"There's been an extremely strong start to 2023…If the opening of China is confirmed, if it continues like this it should be a very good year," Arnault said during LVMH's first in-person conference in three years. "We will be able to grow, and keep growing our investments."
Kering Appointed Sabato De Sarno as Gucci's New Creative Director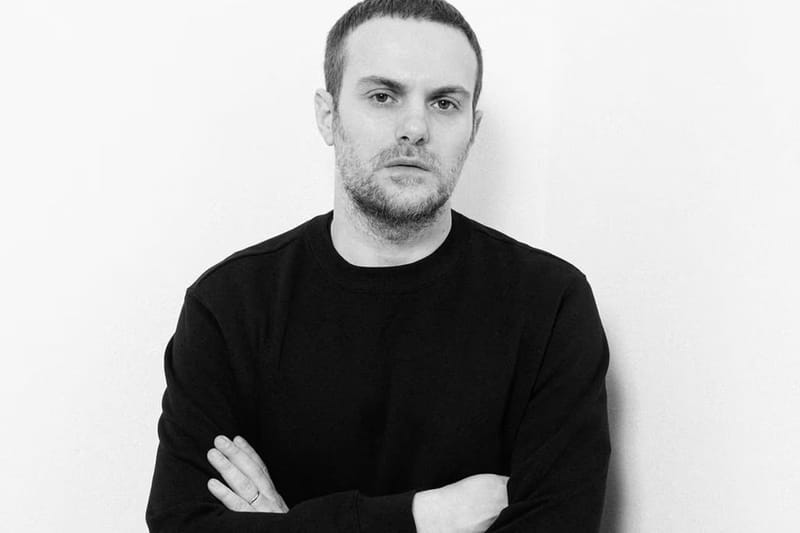 Riccardo Raspa/Gucci/Kering
Earlier this week, Kering officially named Sabato De Sarno the new creative director at Gucci.
De Sarno boasts several years of experience in luxury fashion houses, and he is particularly known as a close associate of Valentino's Pierpaolo Piccioli. He joined Valentino's team in 2009 as fashion director, after holding positions at Prada and Dolce & Gabbana.
In a statement, the designer said, "I am deeply honored to take on the role as Creative Director of Gucci. I am proud to join a House with such an extraordinary history and heritage, that over the years has been able to welcome and cherish values I believe in. I am touched and excited to contribute my creative vision for the brand."
In a joint statement posted to Instagram, the President and CEO of Gucci, Marco Bizzarri, wrote, "Having worked with a number of Italy's most renowned luxury fashion houses, he brings with him a vast and relevant experience. I am certain that through Sabato's deep understanding and appreciation for Gucci's unique legacy, he will lead our creative teams with a distinctive vision that will help write this exciting next chapter, reinforcing the House's fashion authority while capitalizing on its rich heritage."
Tiffany & Co. Creative Director Ruba Abu-Nimah Departed From the Jeweler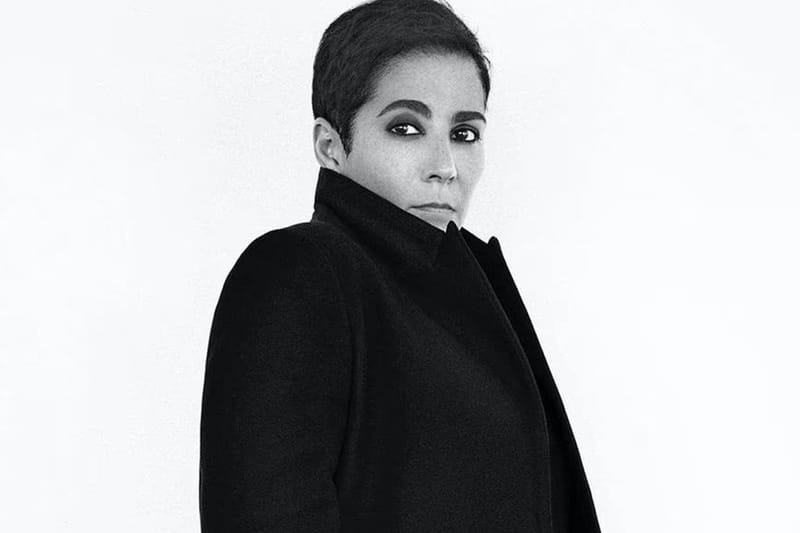 Henry Leutwyler
Ruba Abu-Nimah, Tiffany & Co.'s executive creative director for marketing and communications, exited her role at the brand on Friday.
Abu-Nimah first joined the company in March 2021, operating under Alexandre Arnault, the executive vice president of product and communications after LVMH's January takeover. Abu-Nimah joined as part of LVMH's fresh leadership strategy, with the intention of overseeing creative assets, including web design, social media content and advertising campaigns.
Both Tiffany & Co. and Abu-Nimah have not yet commented.
Supreme x UNDERCOVER Collaboration Rumors Surfaced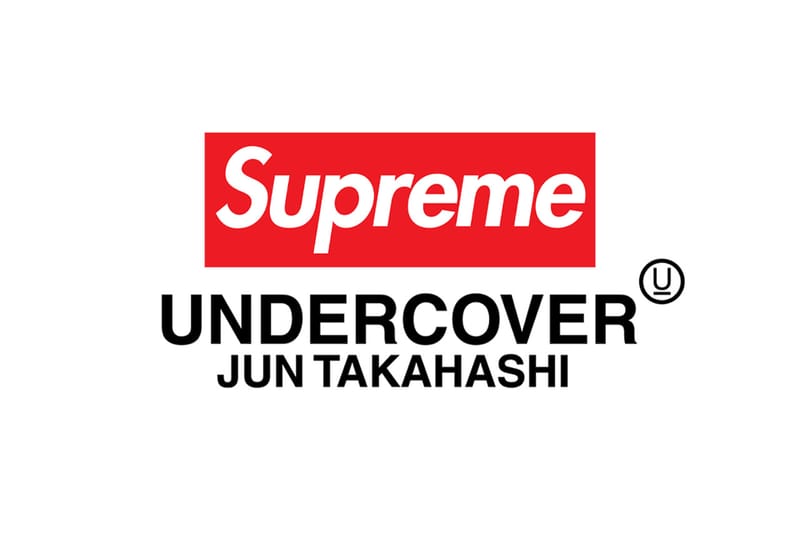 Supreme/Undercover
New rumors surfaced regarding a new Supreme x UNDERCOVER collaboration, according to reports from Supreme Drops on Tuesday.
Fiver years following their last partnership, it appears that Jun Takahashi's label will reconnect with the box-logo brand for a fourth collaboration. The two imprints previously worked together for capsules inside their Spring/Summer 2015, Fall/Winter 2016 and most recently, Spring/Summer 2018 collections.
No additional information has been released. Stay tuned for more news on the potential collaboration.
LeBron James Was Spotted Wearing the Tiffany & Co. x Nike Collab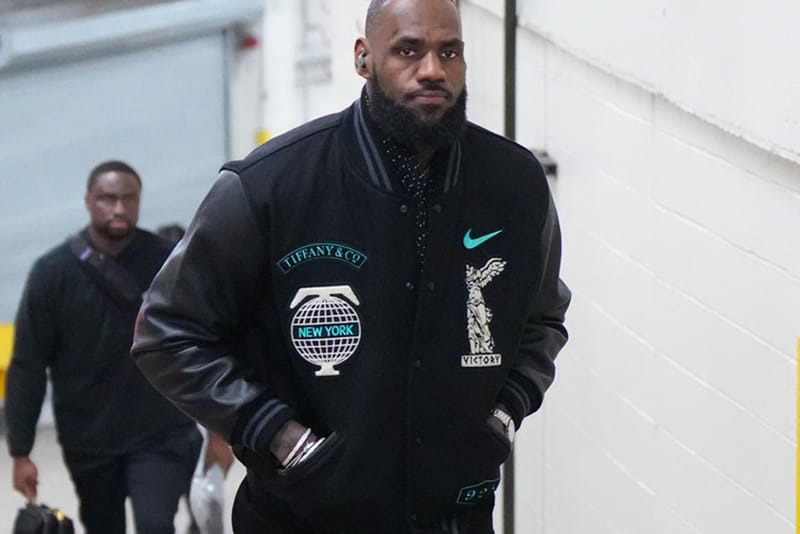 Los Angeles Lakers
LeBron James emerged wearing the new Tiffany & Co. x Nike collaboration at Madison Square Garden on Tuesday, revealing an all-new letterman jacket from the team-up. 
The black varsity jacket boasts leather sleeves and dual-iconographic Tiffany & Co. x Nike patchwork. Paying respect to New York City, the silhouette dons a patch relating to the American fashion capital on the front and more traditional branding on its back.
The collaboration is set to release on March 7 on Nike's SNKRS app, the Tiffany Flagship Next Door, Tiffany & Co. SoHo and select Nike retailers worldwide. The shoe is priced at $400 USD.
ISSEY MIYAKE Opened a New Store in Ginza, Tokyo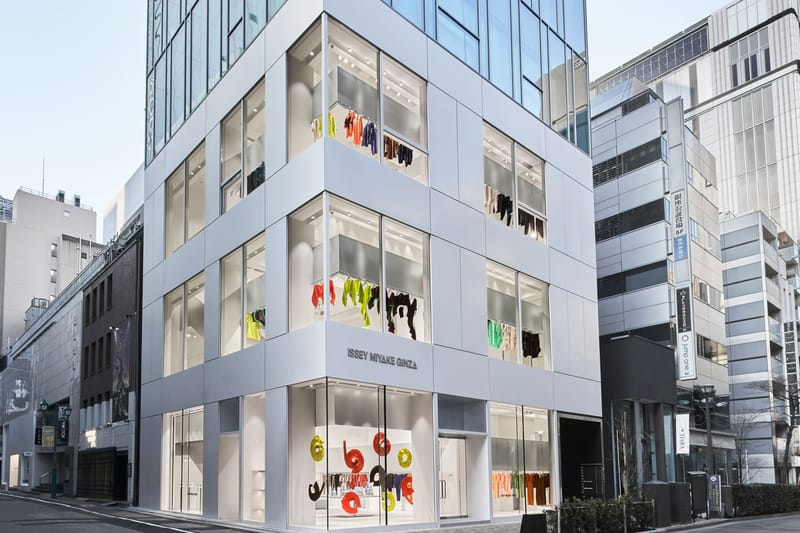 Issey Miyake
ISSEY MIYAKE opened a new, four-story outpost in Ginza, Tokyo.
Titled ISSEY MIYAKE GINZA / 442, the Gasuto District Street shopping destination takes its name from the late visionary's address. Designed by Tokujin Yoshioka, the store showcases the imprint's designs across a modular construction with floating aluminum walls, juxtaposed by white walls and an industrial floor.
"Clothes are floating in the air. A strip of aluminum wall pierces through the space. This futuristic space represents Issey Miyake's innovative approach to clothing and its philosophy," said Yoshioka. "This space, designed with the elements created by molding ecologically sustainable recycled aluminum using special manufacturing techniques, creates a space that is minimalistic yet formative and futuristic."
Source: Read Full Article