In a new short documentary from renowned audio brand Bowers & Wilkins, we get to the root of how music shapes us, straight from the mouths of artists who've unified contemporary audiences and created classics. Directed by award-winning music documentarian Joss Crowley, it's called How We Make.
In the film, we get a unique look into the creative process of rapper Little Simz. Over the course of her decade-long career, the Mercury Award-nominated rapper has carried the deep reverberations of the city she grew up in. She's an artist who understands the culture to its core, and is comfortable reckoning with it through song. Responsible for records like GREY Area and Drop 6, integral in her building a die-hard fanbase, she recorded parts of her latest album, Sometimes I Might Be Introvert, at the famous Abbey Road Studios, where Bowers & Wilkins' iconic 800 Series loudspeakers have been trusted by artists, producers, composers and recording engineers for over 40 years.
Sometimes I Might Be Introvert, as the album title suggests, matches the mood of the past two years. It was a record written mostly independently during lockdown, with further sessions with her close collaborator Inflo (the producer behind much of GREY Area's sonic landscape), Jakwob and Miles James. The album finds her ruminating on family, fame, love and womanhood. Its fine tuning and additional production mattered, because so much of its power is in the fine, quiet, pristine details you might miss if you weren't listening closely enough. And so it's only fitting that the process took place, in part, in a location synonymous with audio perfection: the legendary Abbey Road Studios.
1 of 4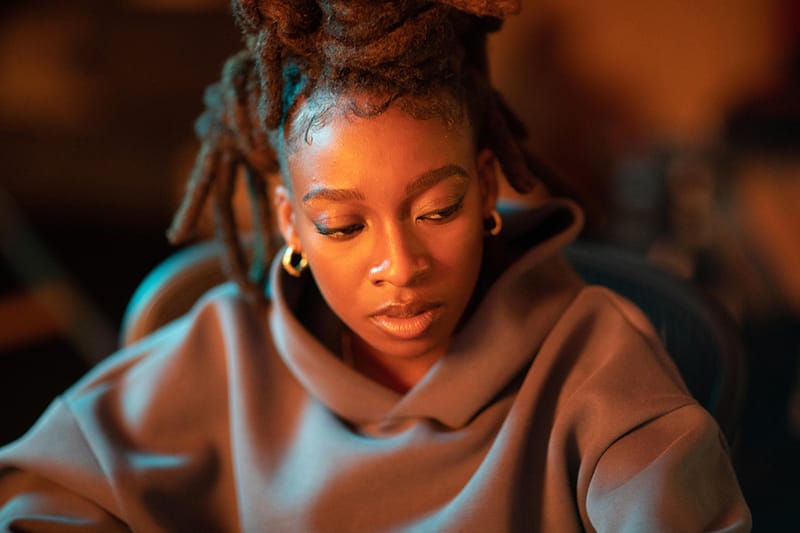 Bowers & Wilkins2 of 4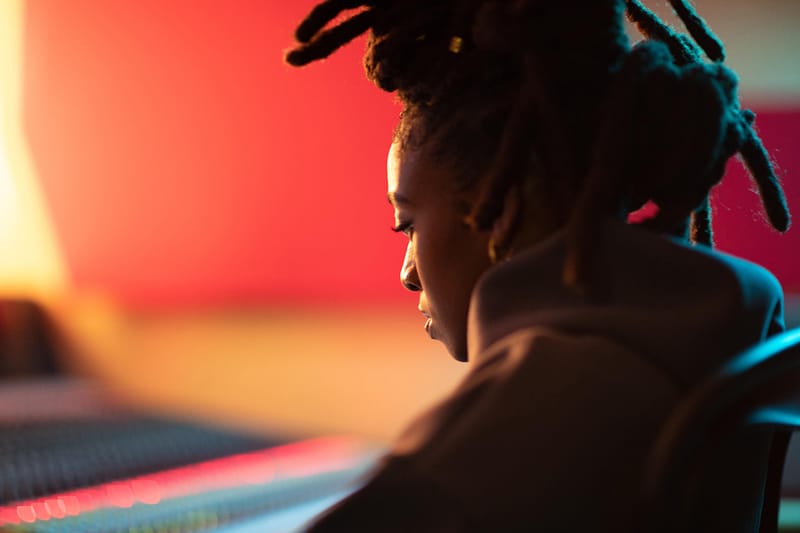 Bowers & Wilkins3 of 4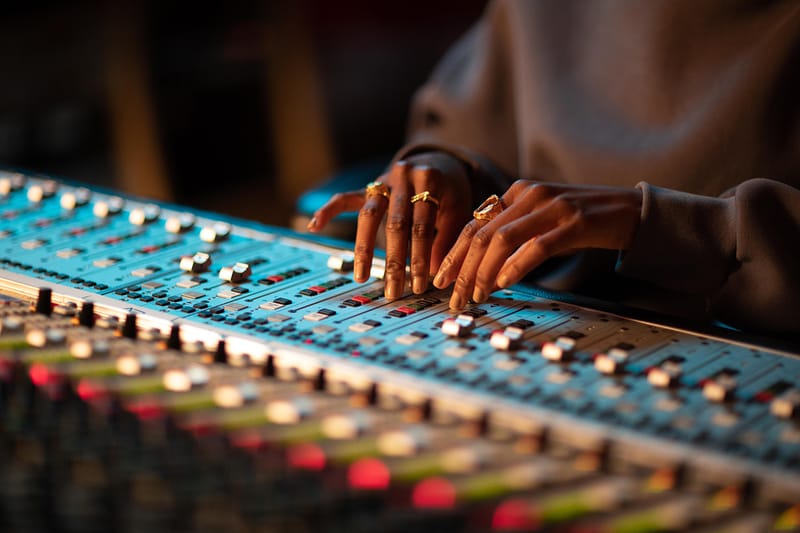 Bowers & Wilkins4 of 4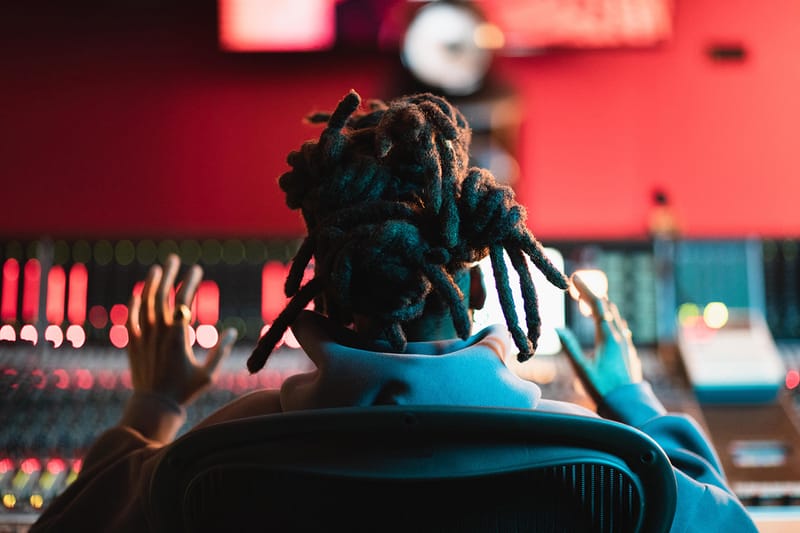 Bowers & Wilkins
While recreating some of the elements on the album's title track "Introvert," she reflects on the making of the record and the common thread that weaves her work together throughout the years: "I've always written music from a reflective, introspective place," she says in the film. "And I've always tried to find the strength in my vulnerability." She's in the iconic Abbey Road Studio Two, unpicking the grandiose opening section of "Introvert" a swelling coterie of marching drums and horn sections. They are cinematically paired against the prickliness of her verse: "I hate the thought of just being a burden / I hate that these conversations are surfaced / Simz the artist or Simbi the person?" There is a pride in that vulnerability, as if wearing it publicly, for all to see, is important to her.
On the track, gospel choirs and high-hat cymbals coalesce: "Blending classical and hip-hop together is such a beautiful combination anyway but it can still be just as hard-hitting [too]," she says. "Just as hip-hop."
The film also gives us a deeper look into how that tempo and Simz's cadence translates into a visual language. We move from Abbey Road Studios into a dance studio, where Kloé Dean, her choreographer, explains how the minutiae of the track's drum pattern plays a pivotal part in the choreography for the music video, shot in London's Natural History Museum. It's the heart of the song from which Kloé's movement is built.1 of 2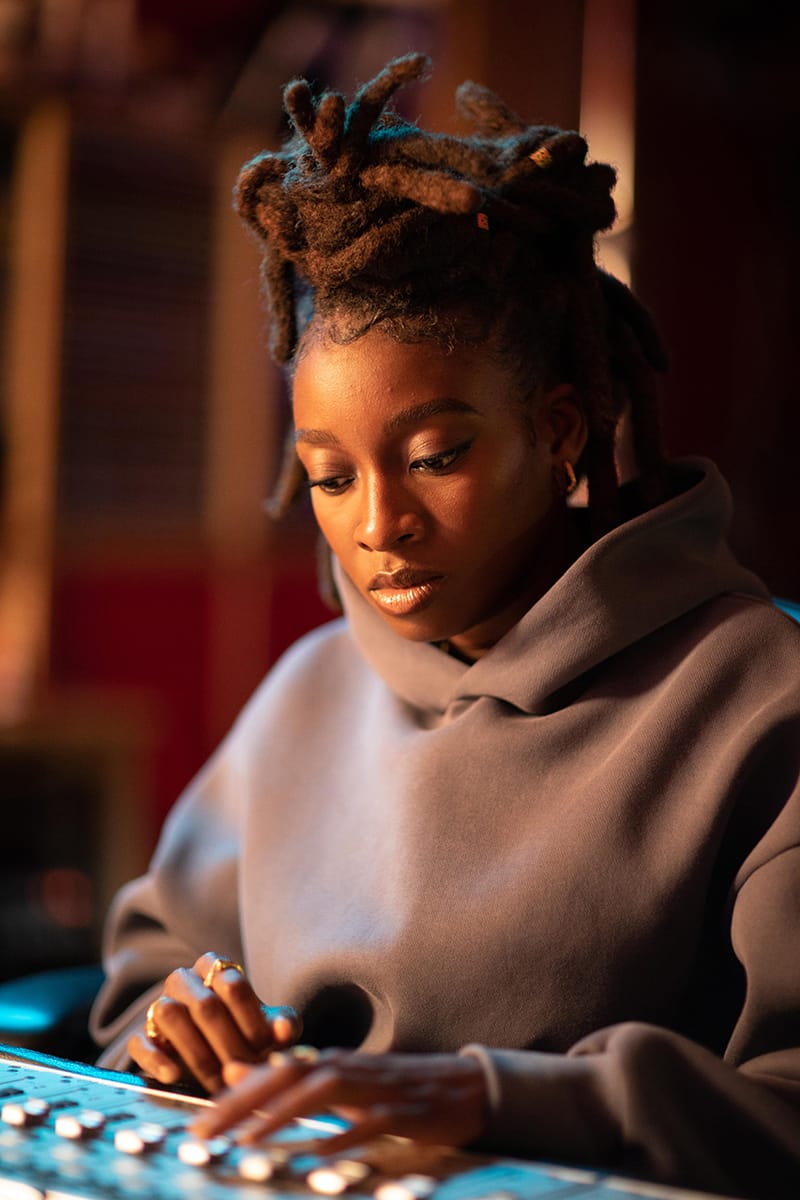 Bowers & Wilkins2 of 2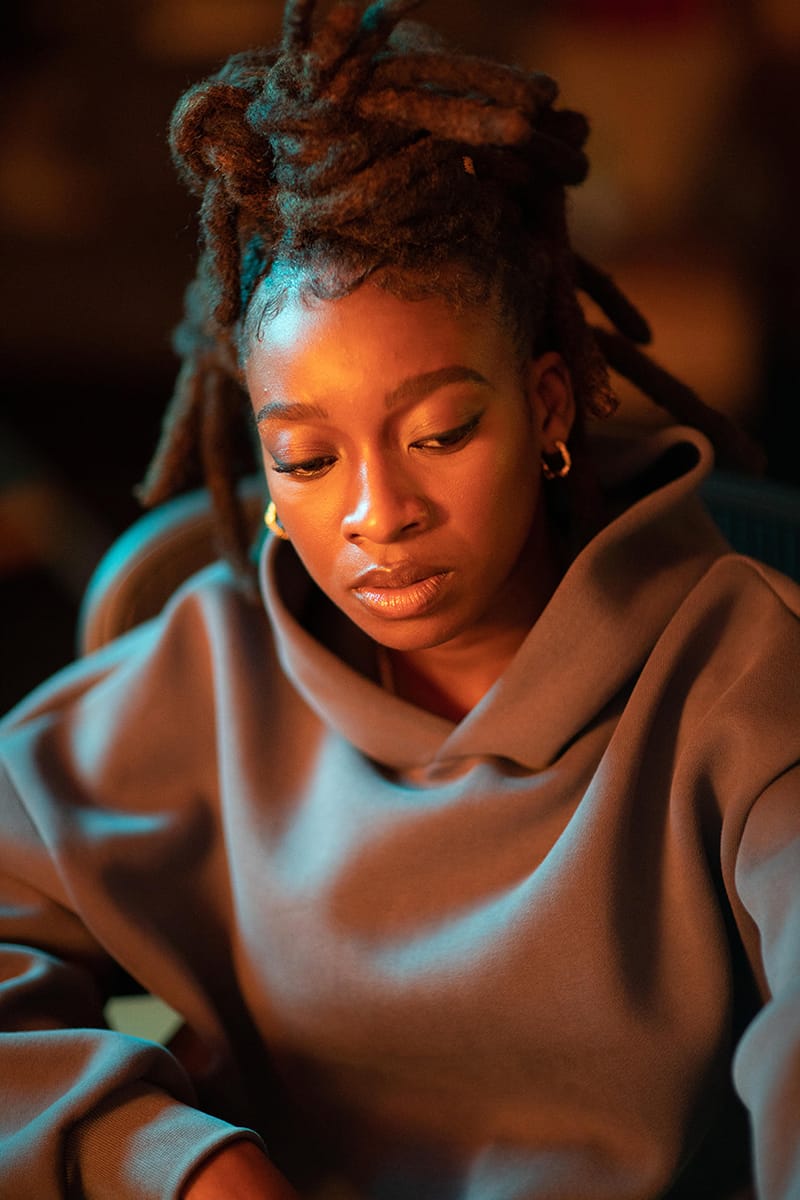 Bowers & Wilkins
But that beat doesn't have to be flawlessly executed; there is beauty, Simz finds, in the missed and gentler hits of the drum pads and the vocal cracks. Imperfections in music are important: they give it character, grit and emotion. Those imperfections are, by nature, unintentional, but they carry a deeper layer of meaning that justifies why they so often remain in the final recording. "That's why you get emotional, that's why you get goosebumps," Simz says. "People think they're hearing sounds, really they're hearing intention." If that's what the artist wants you to hear, that's exactly what Bowers & Wilkins aims to deliver; music heard exactly as the artist intended.
As well as exploring Little Simz's journey in the making of "Introvert", How We Make gives us a look into the creative processes of other genre and generation-spanning artists, like Chic's legendary frontman Nile Rodgers (as well as Bob Clearmountain, the recording engineer behind the band's classic "Good Times") and composer Max Richter. Their songs, as they're written and recorded, are acts of storytelling. In How We Make, you'll discover why it's so important to hear the sounds that lie between the lines, delving into how musicians strive to take an idea that wakes them up in the middle of the night, and translate it into a piece of recorded music.
Watch the full How We Make film at Bowers & Wilkins YouTube, and for a closer look at Little Simz' own journey, check out the short film above.
Source: Read Full Article