Located in China's heartland, Chengdu is the capital of Sichuan province and is best known for pandas, its famously spicy local cuisine, the country's most exciting rap scene, and a vibrant mahjong culture. The latter two form the inspiration for Chinese sportswear brand Li-Ning's 'Too Young To Stay' collection under its BADFIVE basketball line.
"Don't come to Sichuan when you're young, and don't leave when you're old". The old adage portrays a scene where Sichuanese live a cozy life. Nowadays Sichuan also becomes a cradle of youth culture. Channeling Chengdu pride through the lens of streetwear, LI-NING 'Too Young To Stay' comprises a range of limited edition designs that mix and match mahjong tiles with other symbols of Sichuanese culture, such as bamboo, dragons, and Shu brocade.
1 of 4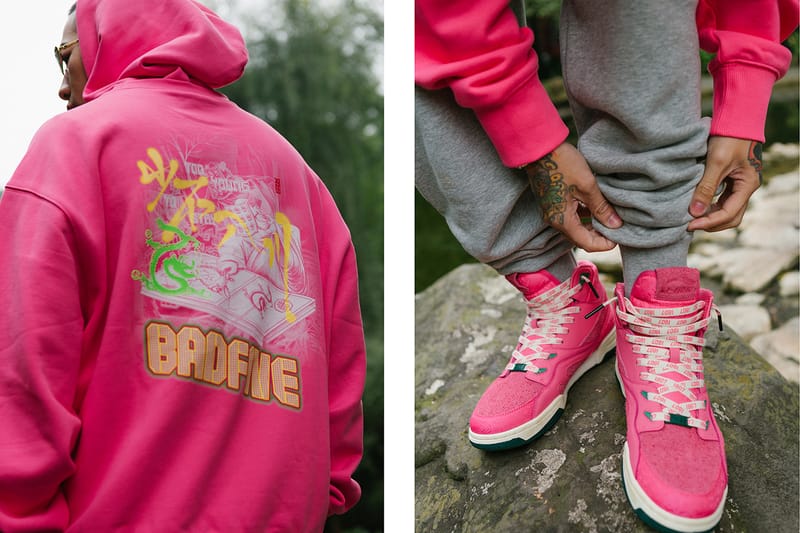 Li-Ning2 of 4
Li-Ning3 of 4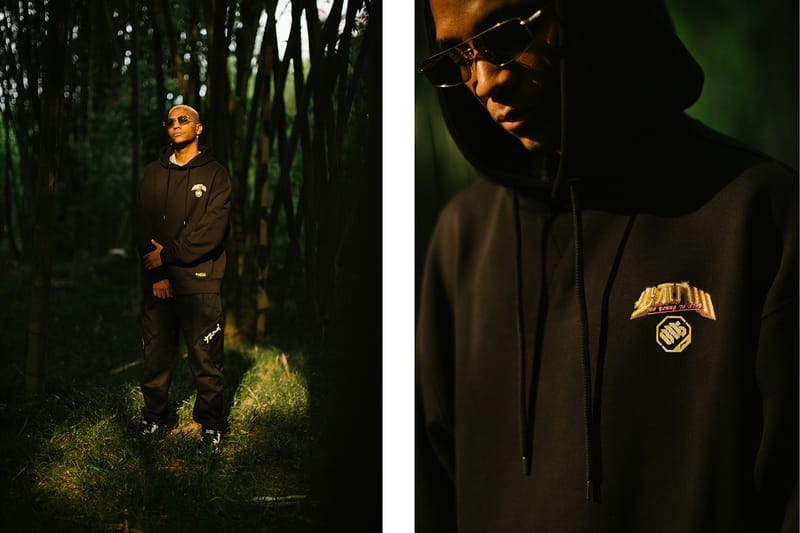 Li-Ning4 of 4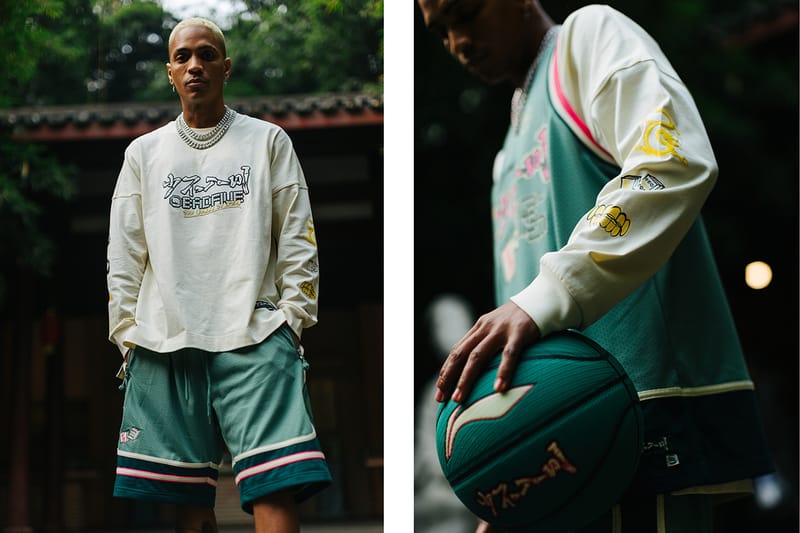 Li-Ning
Standout items include Li-Ning's first-ever pair of basketball sneakers, the 937 Deluxe high-top, first released in 1993 and updated for modern street culture with an upper of white silk brocade and throwback teal outsoles. Meanwhile, the Superwave low-tops feature a black-and-white palette and a geometrically-textured upper reminiscent of the climbing panda sculpture at Chengdu's IFS Mall. Both models are affixed with special 'Too Young To Stay' tongue labels and embroidery.
Heading the apparel designs within the collection is the Chinese button knot jacket, a modern take on the traditional mandarin jacket that features an all-over BADFIVE monogram on an outer shell of jacquard satin. The front button knots are accompanied by a full-length zipper for easy closure, while an adjustable hem and sleeve cuffs make this piece a functional jacket for daily wear. Rounding out the apparel offerings are decidedly '90s-influenced items like Swarovski diamond-embedded hoodies, Polartec fleece vests, graphic basketball tops and shorts, and other accessories such as masks, waist bags and scarves.
Look for the Li-Ning BADFIVE 'Too Young To Stay' collection to release in Li-Ning's Chengdu locations from January 9 onwards, before rolling out to other storefronts across China over the coming weeks.
Source: Read Full Article