Lee Hwi-Min is one of the most well-known South Korean hip-hop producers, responsible for bringing the genre's sounds to a global audience thanks to his work with Jay Park, Sik-K and pH-1. He's racked up awards — from "Producer of the Year" at the Korean Hip-Hop Awards to Best Hip-Hop Maker Award at the Soribada Best K-Music Awards — and is even leading a new wave of sound with Lil Moshpit, the solo performance act he debuted in 2022.
Away from the studio, Hwi-Min has been recognized for his unique street style, which is why Hypebeast tapped him to be the latest guest on our Sole Mates series. Growing up, he'd often turn to hip-hop artists for fashion inspiration, and one silhouette that always stood out to him was the
Seunghoon Jeong / Hypebeast
Who or what got you into sneakers?
Hip-hop culture had a huge influence on me becoming interested in sneakers because it was such a huge part of rappers' looks. From Korean artists like Crown J to global icons like Pharrell and Lil Wayne, these people taught me what it meant to have your own individual style, and they made sure footwear was on the frontlines of that style.
How has that influence shown up in your own personal style?
It's influenced me to pay attention to things like proportions and color-blocking. I lean more towards wide leg pants and matching suits, so I'm always cognizant of what sneakers will look best with these components of my outfit. It's an old school thing, but I still really love making sure my clothes and kicks match-up color-wise.
Can you remember what brands sparked your interest growing up?
I had to admire a lot of brands from afar since I didn't grow up having a lot of money. BAPE was always really dope to me because of its playful patterns and plethora of fire sneaker colorways. I was captivated by brands like Billionaire Boys Club and DC Shoes as well.
When did the Nike Air Force 1 first come into the picture for you?
I was in the 2nd or 3rd year of middle school when I got my first pair. I remember picking up an all-white pair from the Shinsegae Department Store in Guwol-dong. It was and is such a staple in hip-hop culture, and I also thought that they paired perfectly with my school uniform's straight fit pants.
"Yoon just continues to prove her worth as a designer time and time again. I truly believe that her work will only continue to get better and be valued even higher 50 years from now."
What are your favorite elements of the Nike Air Force 1?
I love its shape and sleek construction. It's such a timeless design that you can pair with any outfit in your closet. The fact that other brands have built silhouettes based on it is a testament to that. We've seen brands like BAPE, MSCHF and Starwalk put together their own variations of the model and found success, so it just goes to show the power of its aesthetic.1 of 3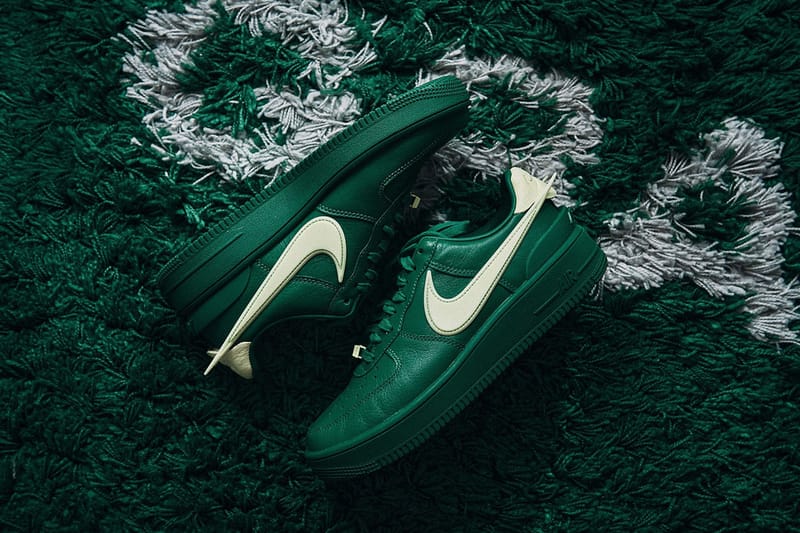 Seunghoon Jeong / Hypebeast2 of 3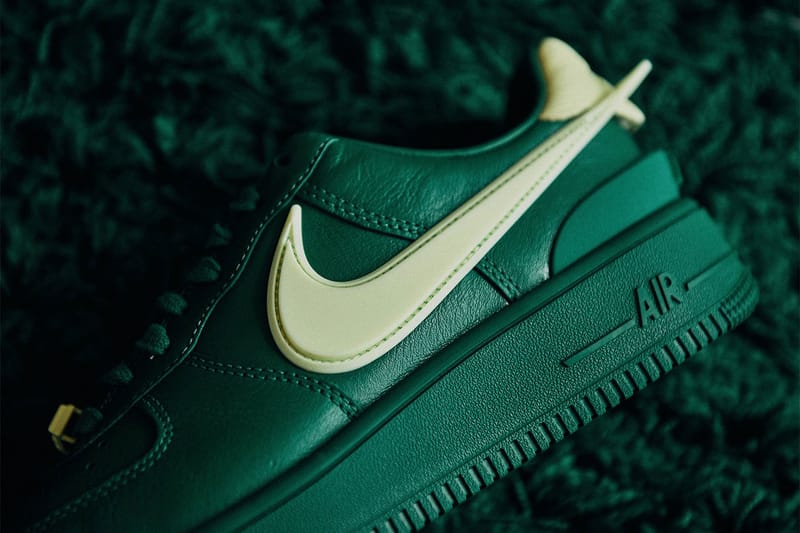 Seunghoon Jeong / Hypebeast3 of 3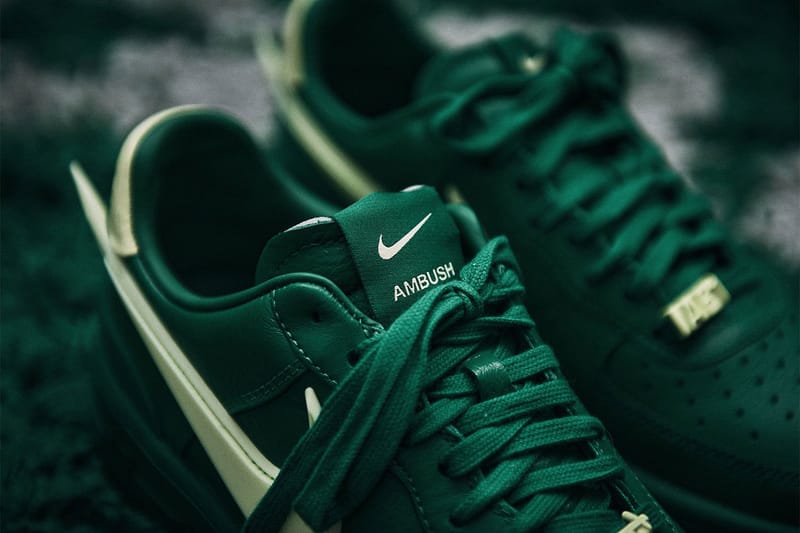 Seunghoon Jeong / Hypebeast
Why did you choose to highlight the AMBUSH x Nike Air Force 1s for your Sole Mates installment?
The shoes are an amalgamation of the first silhouette that I ever fell in love with mixed with one of my biggest design heroes in Yoon Ahn. I felt that the collaboration was one that best captured my personal journey, my interests and my style.
Why is Yoon Ahn an inspiration to you?
Yoon just continues to prove her worth as a designer time and time again. I truly believe that her work will only continue to get better and be valued even higher 50 years from now. During the last AMBUSH runway show at Milan Fashion Week, she gave me the best advice about running with my creativity and I'll always cherish that moment.
Music artists are just as big, if not bigger than some athletes when it comes to sneaker collaborations. Have any stood out to you?
G-Dragon's PEACEMINUSONE x Nike Kwondo 1 has always been striking for me. They were such a big moment for sneaker culture, but even more so for Korean music because Nike allowed one of our artists to create their own signature silhouette. Everything from the tiny floral details on the heel to the wing-tipped uppers to the sleek shape was perfect. I also really loved how his Air Force 1s took tear-away uppers to the next level as they revealed a multi-colored, paint-like underlay. That was a genius way to generate excitement around him before he debuted the Kwondo.
Is it a dream of yours to have your own sneaker collaboration one day?
I've actually been offered my own sneaker collaboration on several occasions but I've turned them all down. While I realize that this is a dream for a lot of artists, I just don't feel ready to design at my highest level. With the right timing and alignment, I hope to make it happen down the road.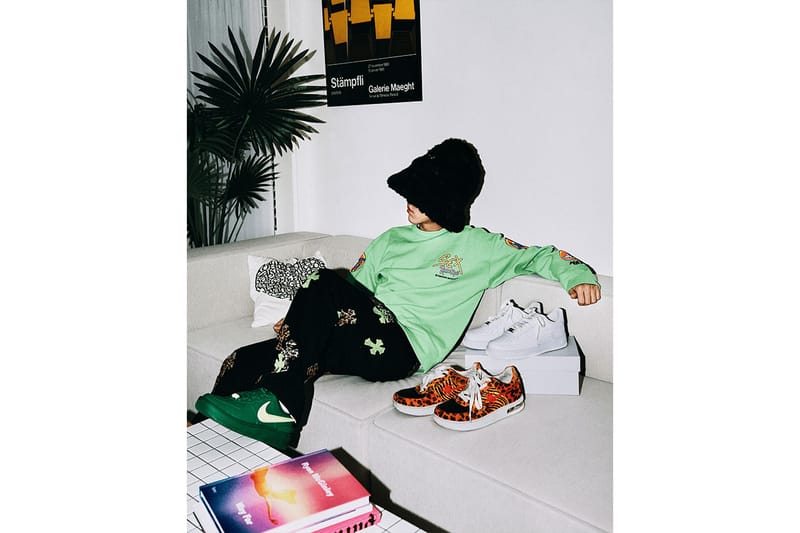 Seunghoon Jeong / Hypebeast
Why are sneakers and their stories important to you?/
I love that you can tell so much about a person just by looking down at what sneaker they've got on. Sneakers can express someone's style, what they're into and even how they're feeling that day. They're such a key piece for me when it comes to completing my outfits, and are one of my favorite canvases to show off my individuality.
This issue of Sole Mates was originally posted on HYPEBEAST KR and has been adapted accordingly.
Source: Read Full Article