For Laurids Gallée, a creative career was written in the stars. He hails from a family of artists, and – despite rebelling against their influences for the better part of his childhood – now puts his hand to designing objects that have a distinctly artistic edge.
In 2015, he left his native Austria for the Netherlands, taking up a place at the Design Academy Eindhoven. The school is known for pushing boundaries and encouraging its pupils to think about design and its context – steering the careers of some of the most impressive creators of the day, from Formafantasma to Martin Baas. It seems it provided that for Gallée too, who made the decision to head into design came after a brief spell of studying anthropology. You could argue that the two are more closely linked than you'd believe at face value. Anthropology, after all, is the study of humans and their behaviors, while design creates the world in which humans live. Although for Gallée, it was a desire to work in a practical sense rather than having his "head in books" that inspired the change. After his degree, he honed his skills in many manufacturing techniques and crafts, before founding his own studio in 2017. Now, from Rotterdam, he creates works that explore the possibility of traditional techniques when combined with modern materials and manufacturing processes – but always with a sense of refinement, and never without concept.
His most recent works (pictured above) are collectively titled "Empyrean", and arrive in the form of softly glowing lamps. "Empyrean was believed to be a celestial place in the highest of heavens, occupied by the element of fire," he explains. "The warm glow of the ceiling light Empyrean suspended 01 pays homage to this antiquated concept." On the occasion of the launch, we caught up with Gallée to find out about his journey to design, his plans for the future, and how he came to create the Empyrean pieces. 1 of 5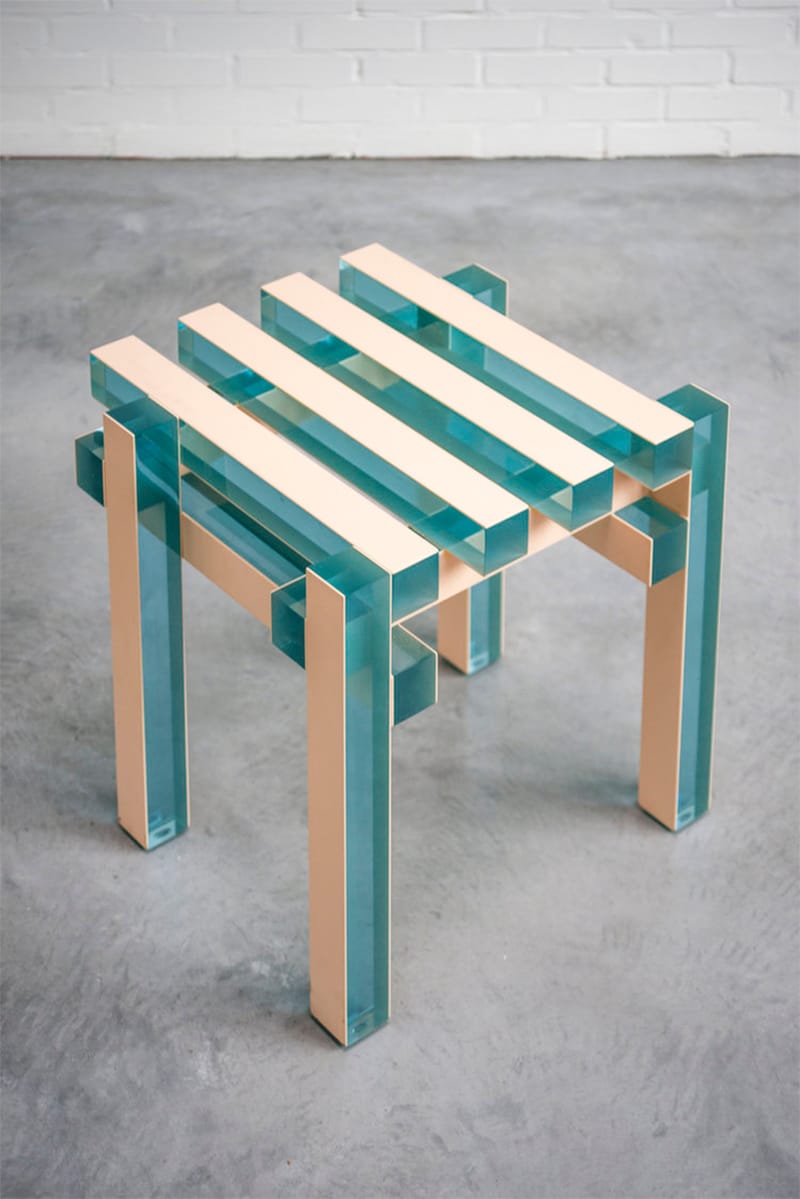 Laurids Gallée's Previous Works2 of 5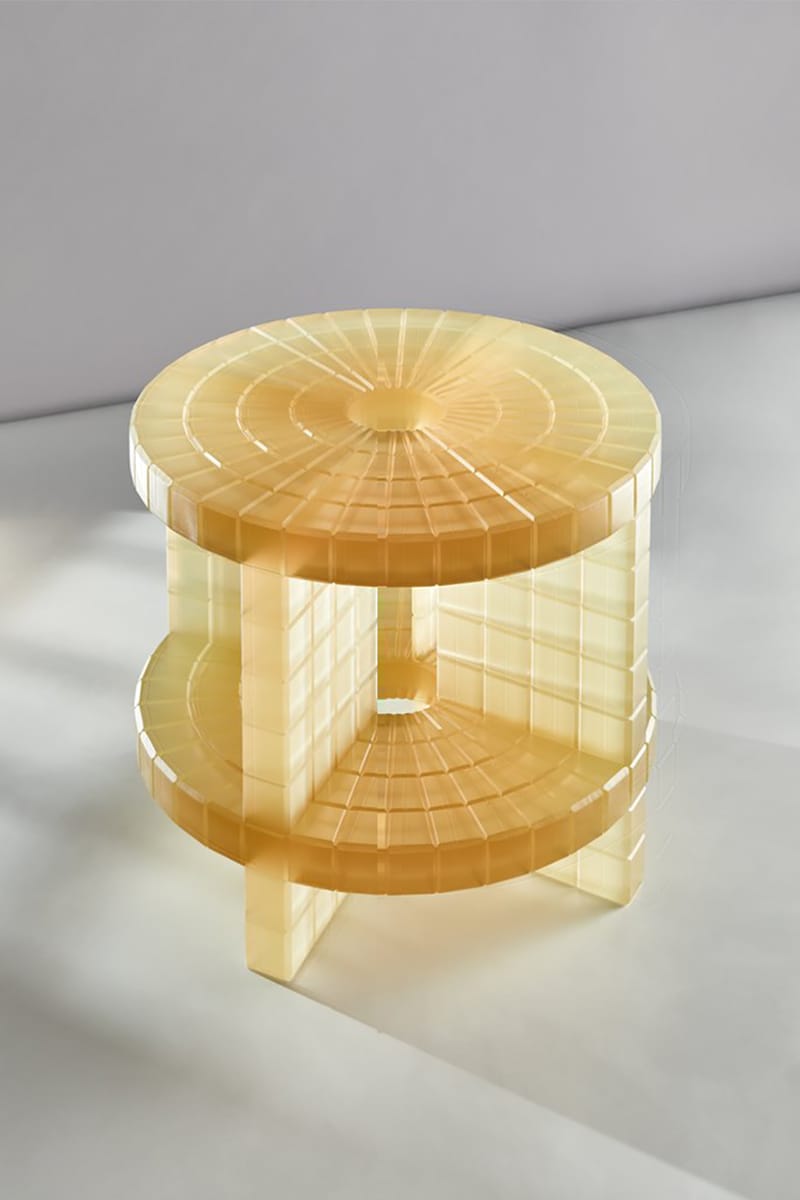 Laurids Gallée's Previous Works3 of 5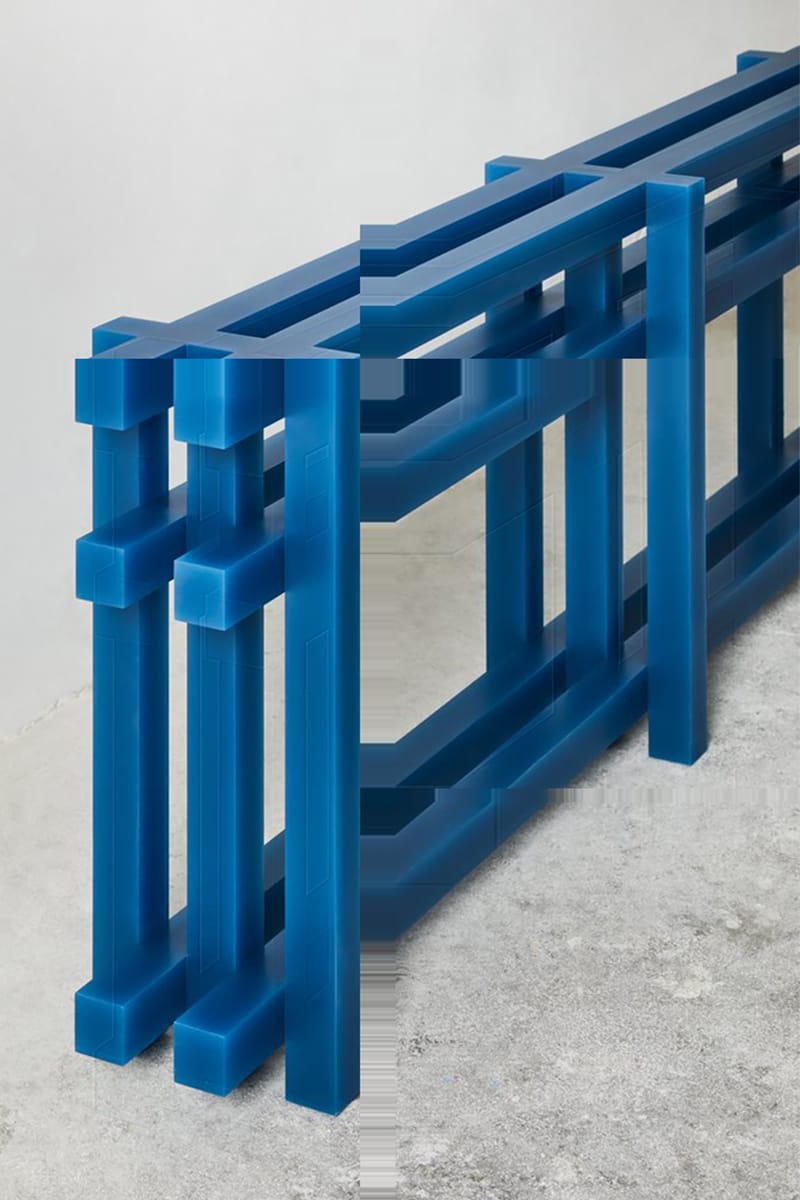 Laurids Gallée's Previous Works4 of 5
Laurids Gallée's Previous Works5 of 5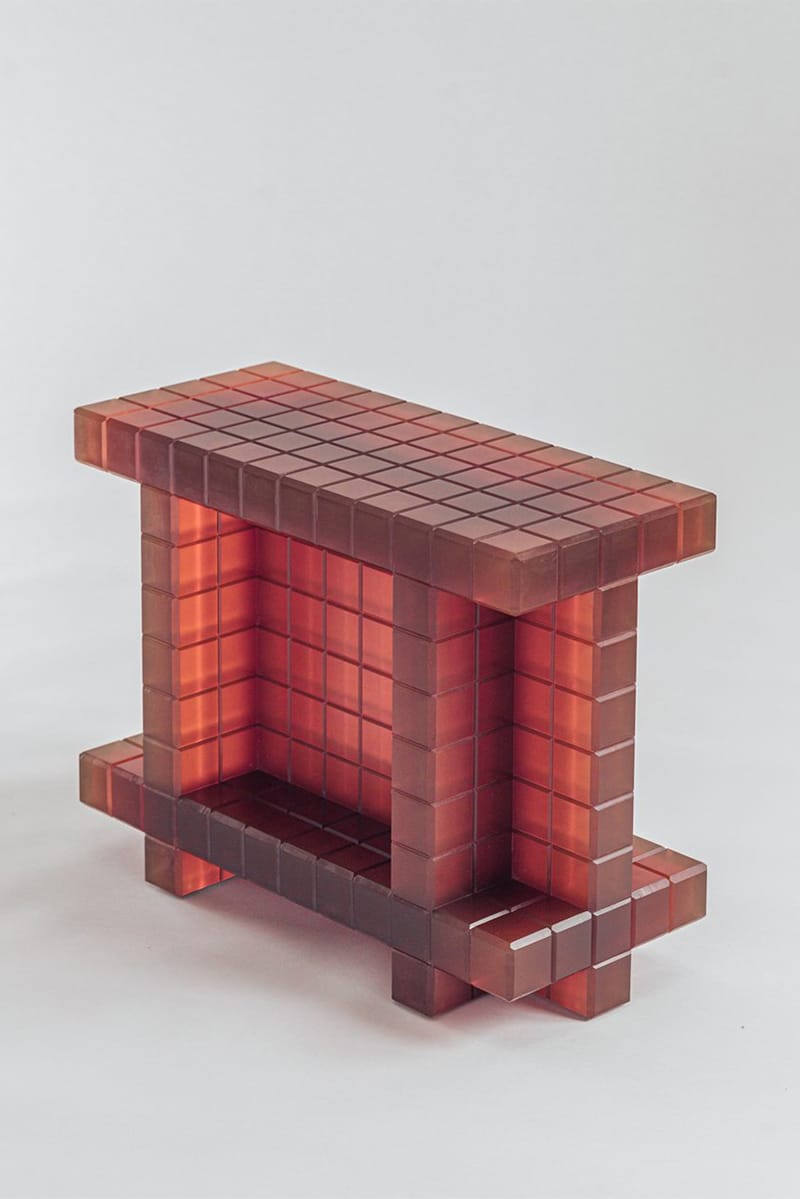 Laurids Gallée's Previous Works
Can you tell me about the process of creating the Empyrean light?
I worked in resin production for about 4 years, making art and design pieces for many of the well-known contemporary designers working with the material. My interest in resin dates back to my student times at the Design Academy, but I always thought the designers that were busy with it only scratched the surface, of what these materials have to offer. Casting resins are incredibly versatile since you control everything; color, translucency, surface finish, the whole feel of an object can easily be dictated.
It's the ultimate tool if you're interested in shaping an object from the ground up, and don't want to rely on the aesthetic properties of natural materials. For years I was going to the workshop to observe how the material behaves under different lighting conditions,and more especially how the shape interacts with the internal reflections.
What was your first memory of exploring creativity, and what path did you take to get to where you are now?
Almost everyone in my close family is an artist. From my grandfather to my parents, as well as my aunt and my uncle, they're all artists. I was exposed to their creative practices from very early on. Even though I rejected creative practices for the better part of my childhood, this influence of my family is undoubtedly what eventually paved the way towards this direction. As with so many others, it just needed a little nudge to get me to go there.
For me, it was studying anthropology that made me realize 'no way am I going to put my head in books for the rest of my life'. Then I had a look at what creative study I could do. Design just felt the most approachable at this point in my life, so I applied at the Design Academy, and when I arrived in Eindhoven I instantly felt like I was at the right place.
"Almost all of my work is a direct result of exploring different materials and making processes"
Was there a moment that you felt you found yourself as a designer, in terms of your aesthetic or process?
I'm not sure if I've fully found my own aesthetic yet and there is a good chance that I never will. What I think I'm really good at is being interested in the process itself. Almost all of my work is a direct result of exploring different materials and making processes.
You could say it's a certain kind of game until it eventually becomes really interesting and then it turns into work for the brief period of producing a piece. And after that, the process repeats itself again.I would however put my work in two different categories; there is all material-based work, and then there are my drawings,some of them also made on the objects I make. As playful as they are, the drawings feel much more like hard work for me. I'm incredibly critical of them and often have to chew through dozens of attempts until I'm only marginally satisfied.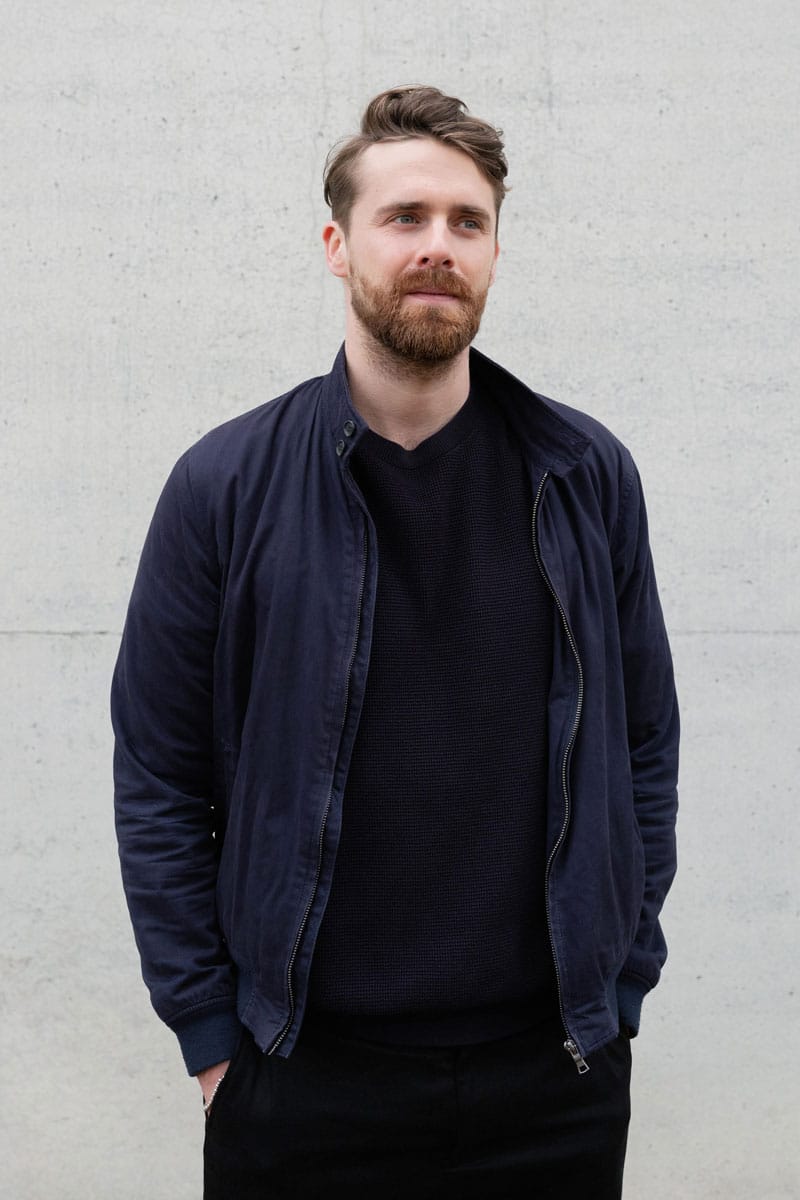 Laurids Gallée
What things do you look to for inspiration, and what influences your work?
I don't really look too much at what other designers are doing, I can find more inspiration by looking at the history of applied arts. This could be anything from typically Austrian-painted farmer's furniture 'Bemalte Bauernmöbel' to Japanese woodblock printing, but I would say most of it is work that involves the figurative illustration of sorts. For my resin works I don't look at existing work at all, I'm trying to let the material dictate the process.
What does it mean to be a designer in 2022? What do you want to do through your work, and what have you got your sights set on?
My work completely builds on personal fascination, but it's definitely important to me to convey a sense of surprise or wonder through my work. I feel it's important for my wooden works to remind someone of traditional craftsmanship, that it's clearly visible what this work is built on,while still being undoubtedly placed in the contemporary. In the best case, it should act as a sort of bridge, a traditional/contemporary hybrid, embracing both, the future and the past.
The resin pieces can also have this effect, however in a very different way, where materiality light, and color become the defining element. In the near future I would like to make something like large-scale installations, maybe something that is more interactive. I really don't see my practice being confined to only the world of furniture design.This just happened to be my gateway to making things up until now.
Source: Read Full Article