Pop-Tarts has tapped up-and-coming skate brand Proper Gnar for a fun and exciting capsule inspired by the toaster pastry brand's tasty flavors. Proper Gnar was founded by skater and artist Latosha Stone– who is known for her vibrant use of colors and anime-style illustrations. In a video showing the process of how this special collection came about, Stone explains how other skate brands didn't resonate with her colorful lifestyle. Instead, she took inspiration from her art and love of anime to create Proper Gnar — a brand that has built a solid cult following over the years. For her collaboration, apparel, skate decks and other fun accessories are included in the collection which show off Stone's cute and surreal world that remixes Pop-Tarts flavors into head-turning graphics.
1 of 5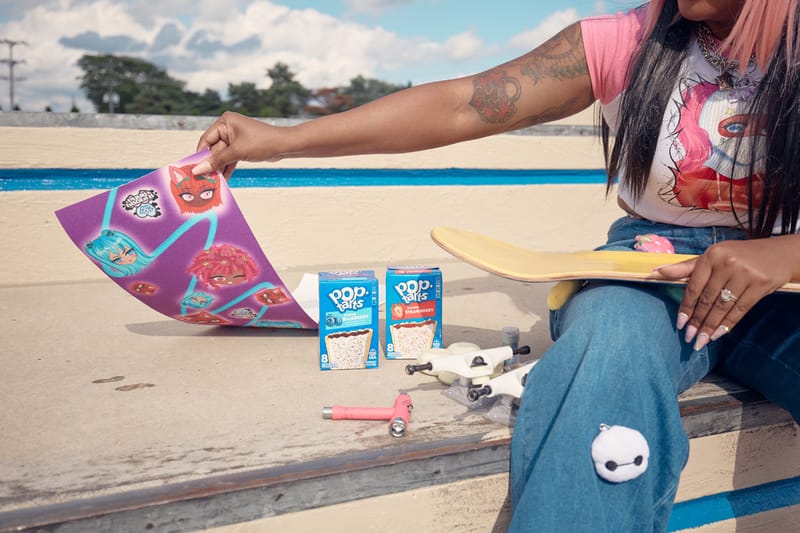 2 of 5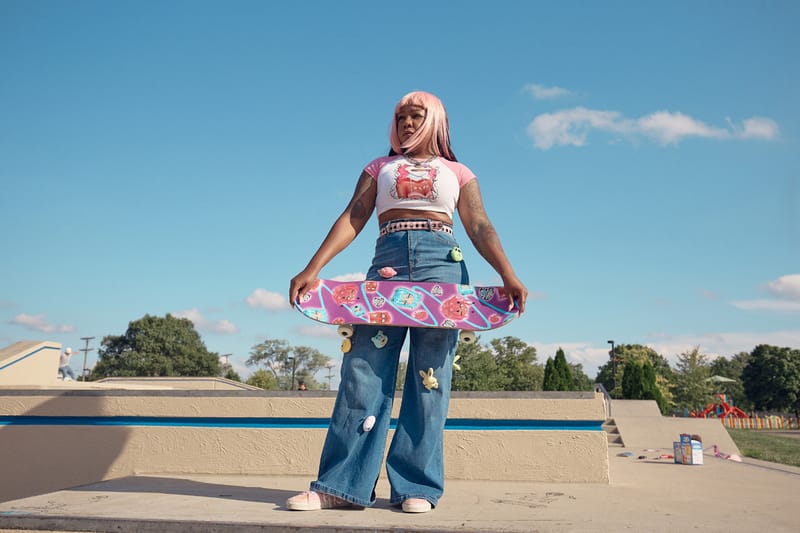 3 of 5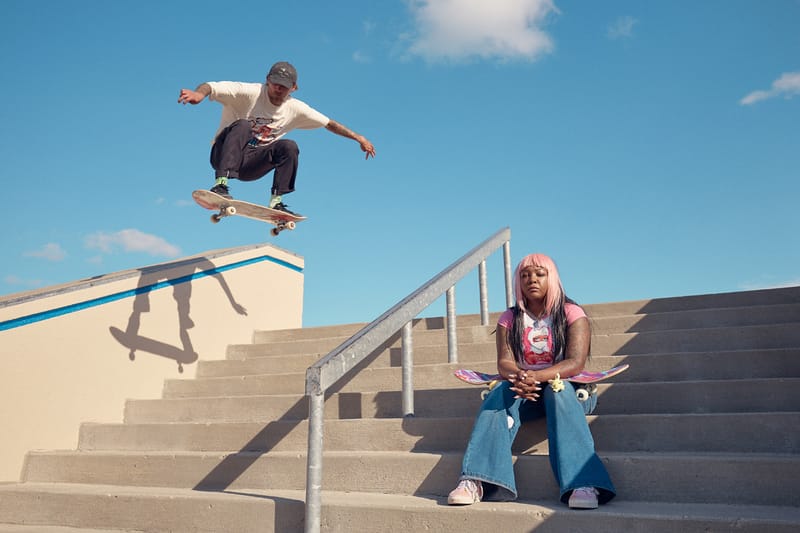 4 of 5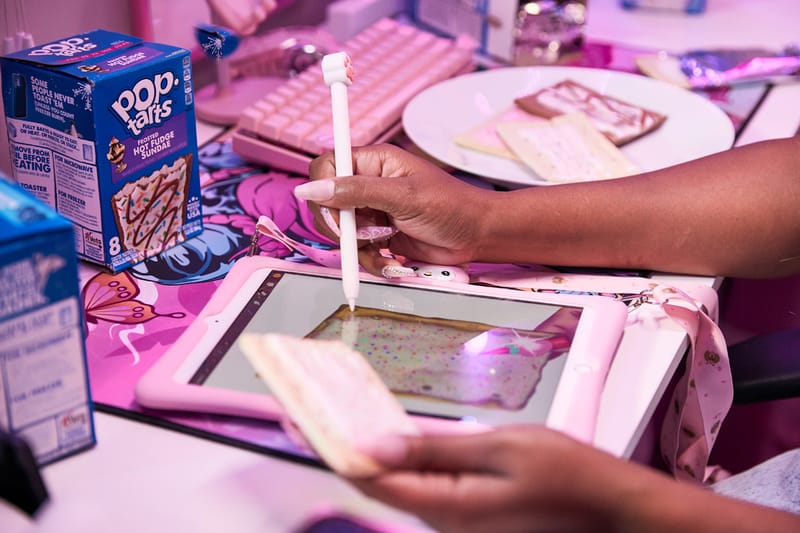 5 of 5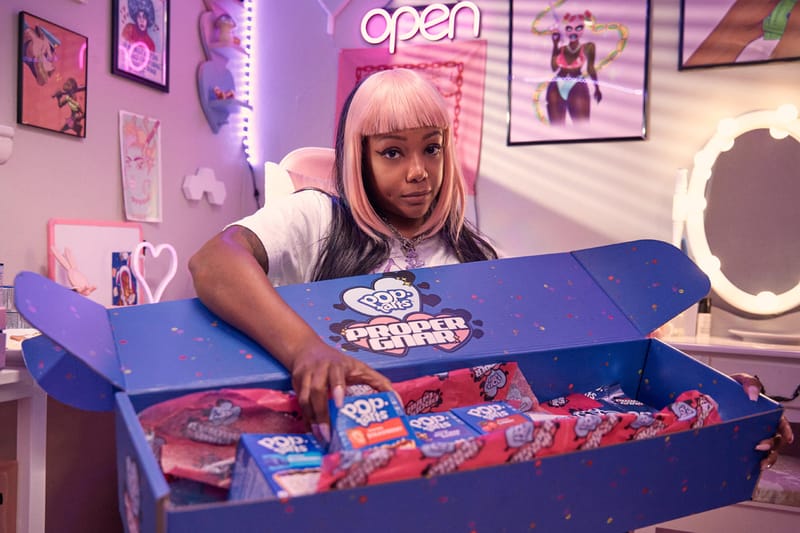 As the leading force behind a woman-owned skateboarding brand, Stone is a trailblazer in skate culture and is an inspiration to many like her looking to break into the industry through creativity, ingenuity and hard work. As a result of her own creative pursuits, Proper Gnar now has a merch capsule for Pop-Tarts Crazy Good Skate Jam at The Berrics.
"When Pop-Tarts approached me about this collection, I was super excited because I feel like a lot of the colors they use really vibe with what I already do," explains Stone. Selecting from her favorite Pop-Tarts flavors, she created skateboarding accessories and apparel to capture the toaster pastry in her signature style. There's a Frosted Strawberry holographic skate deck that reflects a rainbow of colors in the sun, a Frosted Blueberry skate deck that includes dynamic hand-drawn details and Frosted Wild Berry griptape that transforms your board into a skate-ready Pop-Tart.
Stone's designs also incorporate her love of watching anime, which can be seen on a t-shirt that features a custom character wearing Hot Fudge Sundae-inspired colors. Rounding out the collection is a Frosted Cherry bucket hat, which has become an essential skate accessory for summer weather. All items in the Pop-Tarts x Proper Gnar capsule are offered in custom packaging from Stone, which includes a custom box, custom tissue paper and a custom foil pouch that's modeled after Pop-Tarts signature wrappers. Watch her full process video to learn how all the pieces in the merchandise capsule all came together.
The Pop-Tarts x Proper Gnar merchandise capsule will be available at the Crazy Good Skate Jam, which takes place at The Berrics on September 1 from 7PM to 11PM. There will be giveaways at the event where guests can win merchandise during the skate contests or through a social media giveaway. Items from the collection will also be available for purchase during the Crazy Good Skate Jam.
Source: Read Full Article