Joshua Bassett is speaking out about his sexuality again, confirming to fans in an interview this week that his previous remarks about Harry Styles weren't a joke and that he's "part of the LGBTQ+ community."
The 20-year-old "High School Musical: The Musical: The Series" actor sat down with GQ and unpacked remarks he made in a video chat with Clevver News back in May.
Bassett had said in the video that he admired Styles because he's cool and "also, he's hot, you know?"
"He's very charming, too. Lots of things. I guess this is also my coming out video," Bassett said with a smile in the video, prompting much speculation from fans.
Bassett went on to post a heartfelt Instagram post imploring fans to "love who you love shamelessly" and shared: "My entire life people have told me my sexuality. People have shamed me for things they know nothing about. I want to say thank you to those of you who stand for love and acceptance." 
Now, the singer emphasized that he stands "behind every word that I said" in his Instagram post and that "even if there are consequences, I would much rather deal with consequences and live my truth than live in fear." 
"There are plenty of letters in the alphabet … Why bother rushing to a conclusion? Sometimes your letter changes, sometimes you try a different one, other times you realize you're not what you thought you were, or maybe you always knew," he told GQ.
"All of these can be true. I'm happy to be a part of the LGBTQ+ community because they embrace all. Don't let anyone tell you love isn't love. They're the ones who probably need it the most."
Bassett went on to say that he hopes "that this generation can feel comfortable, confident, and safe talking about sexuality without needing to be a box and without needing to have it all figured out."
Through tears, he elaborated to the publication that "it makes me emotional."
"I didn't necessarily have that when I was younger. I didn't have a me saying stuff like this," he said. "I'm very at peace. I'm celebrating Pride all month long."
Bassett has been romantically linked with singers Olivia Rodrigo and Sabrina Carpenter, with rumors swirling that he broke up with Rodrigo to be with Carpenter. Those rumors sent fans in a tailspin when Rodrigo dropped her heartbreak anthem, "Driver's License," which references an older "blond girl" (Carpenter is both blond and older than Rodrigo). That song seemingly led to Carpenter's response, "Skin," which says: "But you been tellin' your side / So I'll be tellin' mine."
Of his involvement in that love triangle, Bassett told GQ that "people don't know anything they're talking about" and he's been "biting my tongue in a lot of ways."
"I refuse to feed into any of the bullshit, so I just don't," he said, before adding: "[Everyone] is asking me about Sabrina [Carpenter] and Olivia. Why don't we focus on these women for who they are? Let's focus on the art that they're making and how great they are instead of their relationship to a boy." 
Related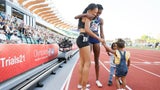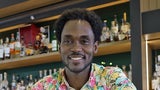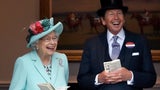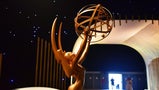 Trending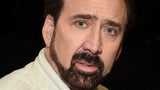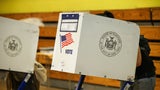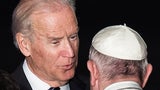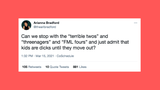 Source: Read Full Article