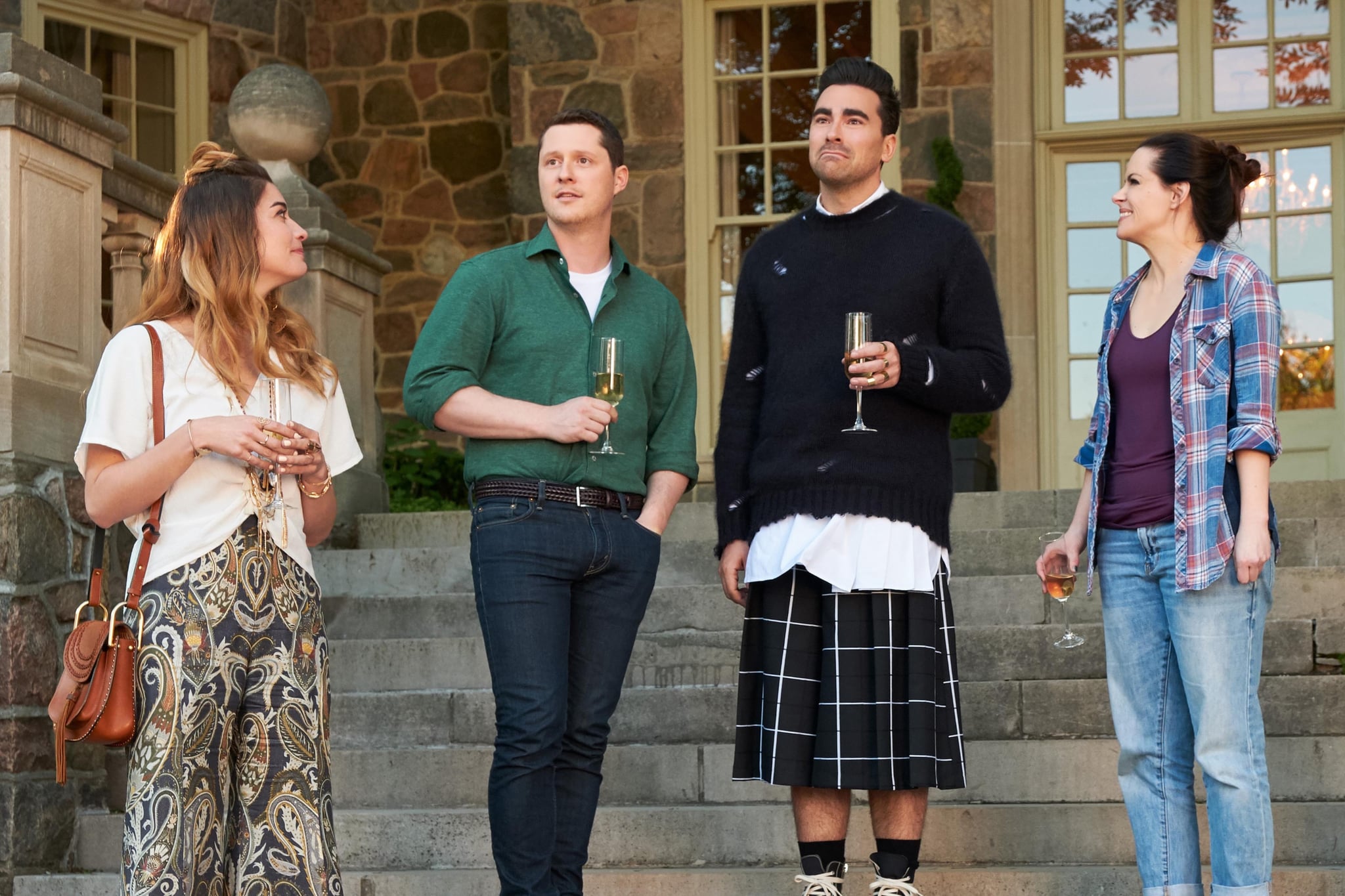 As a proud Canadian who happens to love TV and comedy, I've never had my eyes glued to the screen during the Emmys as much as I did during the show this past Sunday night. Of course, this is because Schitt's Creek — a local Canadian production — was nominated for 15 Emmys.
My family and I had watched Schitt's Creek in what I believe was record-setting binging time. Over the years, we fell in love with the characters and routinely say things like "How would Alexis act in this situation?" or "David would totally wear that" in real-life situations. We spent hours enjoying the show over dinner, after work, and on weekends together in a way that bonded us with one another over a shared love.
So when the team behind Schitt's Creek announced this past year that season six would be its final one, it felt like the end of an era. But, that sadness was quickly replaced with happiness when we found out the show was being nominated for a handful of Emmys. Alongside "happiness" you could add emotions of "excited" and "proud," and we couldn't wait to see the show be recognized — and hopefully awarded — for its incredible acting, writing, filming and production value, hairstyling, makeup, and costume design.
Source: Read Full Article