Darren Dixon — or better known to you as D Double E — started his musical journey over 20 years ago growing up on a diet of jungle, U.K garage, and dancehall, studying the art from his older inspirations and Jamaican icons Bounty Killer, Ninjaman, and Buju Banton. Since then, the journey has been a wild one for the 42-year-old.
Labeled as DJ Dan under the crew Bass Inject in the early '90s, Dixon was a jungle and U.K. garage musician at heart until the year 1998 saw the launch of the drum and bass-centric Reckless Crew which took over London's Rinse FM pirate radio station. It wasn't until he was a member of the early grime collective N.A.S.T.Y. Crew alongside the likes of Ghetts and Kano that the genre became the new thing on the block.
Bluku! Bluku!, Double's 2011-released debut EP took him into a new space as a solo artist, blending his grime influence with hip-hop, jungle, and dubstep to create a collection of sonically-dexterous records that hadn't been heard on the U.K. streets before. Since Bluku! Bluku!, he went on a long hiatus from solo music, keeping things collaboration-heavy until 2018's Jackuum and 2020's Double or Nothing welcomed the matured and business-orientated D Double E. Even still, the music always comes first.
Double's sound is rooted in a lust for escapism; hard-hitting instrumentals from all corners of the musical sphere, quick-fire lyricism, and the ability to tell personal stories based on love, family, and tricky politics that can come from his past life on the streets. But don't box him in. "Sometimes I meet people who think I'm a grime fanatic and that's strictly what I do," he says. "I don't just represent grime, I represent the U.K.".
Now things have come full circle for D Double E. His latest project Bluku! Bluku! 2 — which came out today — represents how life has changed, both personally and musically. HYPEBEAST caught up with D Double E at a local pub with London-based photographer Ollie Trenchard in Double's home of Forest Gate to talk about his new project, nostalgic memories, his responsibilities as a music older, and much more.
HYPEBEAST: Firstly, how are you? I can imagine you're feeling content now the new music is out.
D Double E: I'm excited, man. It feels like it's been a while but slyly, I'm always about. The music is always done before it comes out so even when my last project was done it was six months later before it came out. It's about waiting for stuff to come, but I've already got my next project done so it's just a waiting process. But Bluku! Bluku! Part 2 has been ready and I'm excited to get on this journey because I'm a few projects ahead and I'm just excited to get it out.
With the new EP being a follow-up to the first Bluku! Bluku! EP, does this feel like a full-circle moment?
Those days were quite important for me. In the beginning, Bluku! Bluku! Part 1 was my first ever solo EP and after that, there was nothing solo ever again until Jackumm and Double or Nothing. So it's just good to get back in that zone I was in and it's just an easier way to give people a bunch of new music. Albums are different from EPs, they're a way to keep the ball rolling. So yeah, seven new tracks and they're just there to fill in the cracks.
A lot of people label you as just a 'grime' MC but it's obvious you're more than that. What other genres are closest to you that you love the most?
It's natural for everyone to love everything. I've never ever been a man to just do one thing. When you get in my car it's always a range of stuff – you can never guess what I'm going to be listening to. Sometimes I meet people who think I'm a grime fanatic and that's strictly what I do. I don't represent just grime, I represent the U.K. Everything that comes from the U.K. I love it. Anything to do with sounds that come from here, I'm all over it; dubstep, jungle, funky house, garage, I'm on the U.K. sound, as well as hip-hop. I grew up with the reggae sound too, I just love everything. I just feel that over the years, I am becoming my own self and showing people my versatility because I have lived in a lot of different genres. I have lived in drum and bass, I've lived in dubstep, funky, reggae, hip-hop, and I have lived these lives. I'm just doing what I live and its come out more over the years.
Would you say your experience with working with other genres throughout your career has improved you as a musician?
Imagine I strictly just did drum and bass for my entire career, that's not natural for me. Jumping between these different genres hasn't improved me because it's natural. If I asked you what you have grown up with over the years, you have grown up listening to it. So the fact that I have lived with each of these things at the same time over the years, I can't just throw them all away and just live with one. If that's the case then you have no respect for it. I respect everything. Vanilla Ice, MC Hammer, Shakkakahn, I just love music. What music I love, I will create.
"Being a solo artist gives you the chance to be able to do what you want without following the trends."
Other people might not have the opportunity because their next-door neighbor might love a kind of music, then their parents might too, and then the people they see outside of their home might love that same music, so they're not being exposed to the other stuff that is out there. You've just got to go by what you're surrounded by. I have been in everything, it's not like I gave everything up, and then the next thing I'm in N.A.S.T.Y. Crew, really I should have made it more obvious. But being a solo artist, it gives you the chance to be able to do what you want without following the trends. But when it comes to the music, the grime DJs are realizing now that when they put on a record, you've just gone to spit – you can't pick and choose what you spit over, it just has to be natural to you.
What differences are there between the two Bluku! Bluku! EP's?
I would say this part two has more of a message. It's more mature and it's just more futuristic, I just feel like it's a new me and a different me to then. For me, it's not really similar but it's just a good sign of growth.
Young MCs today don't have the same experiences of being able to perform on pirate radio like you and a lot of your peers did. How can young and up-and-coming musicians sharpen their tools now in a similar way to you did?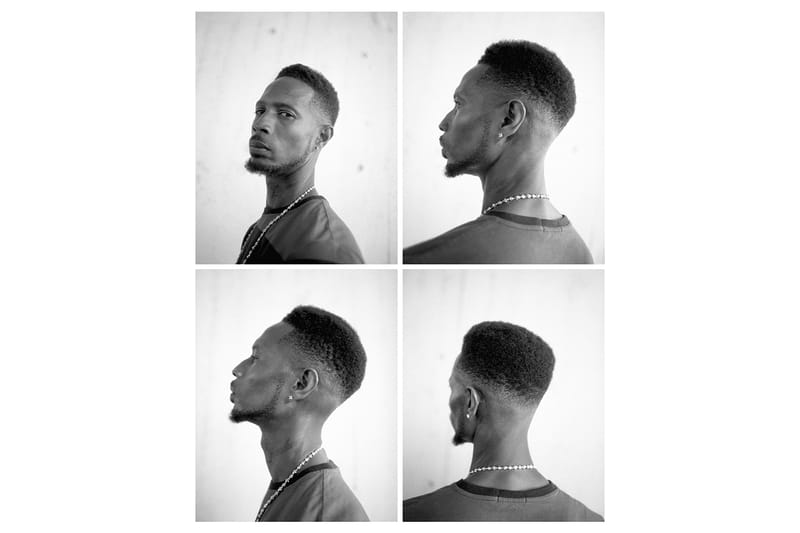 Ollie Trenchard
I think their training is more studying. We used to be there and experience it, we experienced it and they're studying it so when they get into our situation where we've got to be live and maybe they're not as live, but their tune's big. They have thought about the song when they create it but sometimes the performance is lacking. I would just say that they need to be more tactical with what they haven't got, but they've got the other side on lock more than what we did in the earlier days. As a whole, we're more technical with it, but sometimes it's not about that, sometimes you've got to let the music breathe.
Do you miss the early days of making music that you were a part of?
Yeah man, I miss those days, I had good times. But the longer you dwell on things, the more they can become a problem. You've got to be progressing in life because if I was still in that situation today, I would be slyly hurting myself. I'm out of the situation now, Dizzee Rascal got out of the situation, Kano got out of the situation, and they got albums out early. I just feel like it was a good moment, I have good memories but they're just memories. If that's what I was still getting up to in the present then I would be making things harder for myself.
Source: Read Full Article