New York-based artist Eri Wakiyama introduces a new side to her ethereal artwork through a MERMAIDHAIR and Fucking Awesome! collaborative capsule. On Saturday, December 17, fans can browse her capsule at the MERMAIDHAIR pop-up shop at the Fucking Awesome! store in New York's East Village.
1 of 7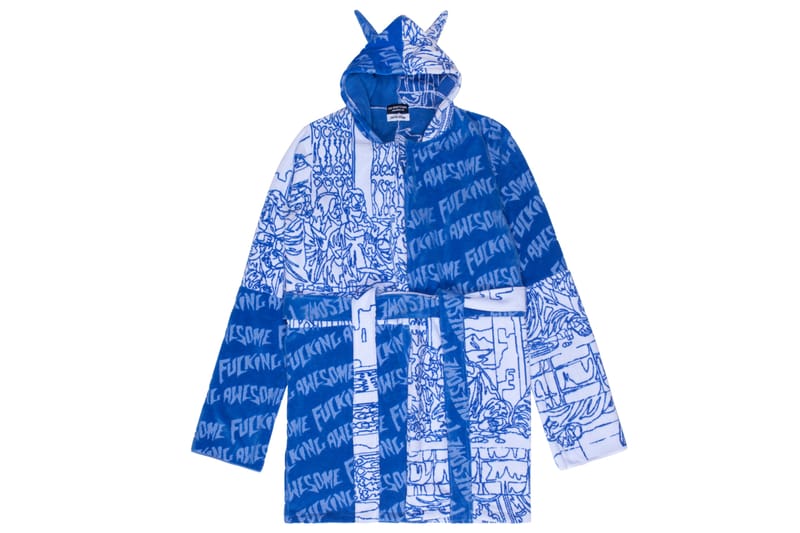 2 of 7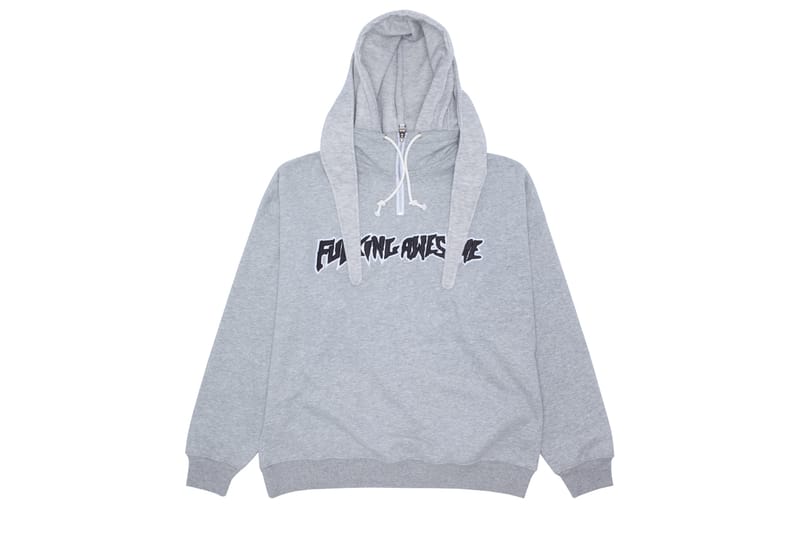 3 of 7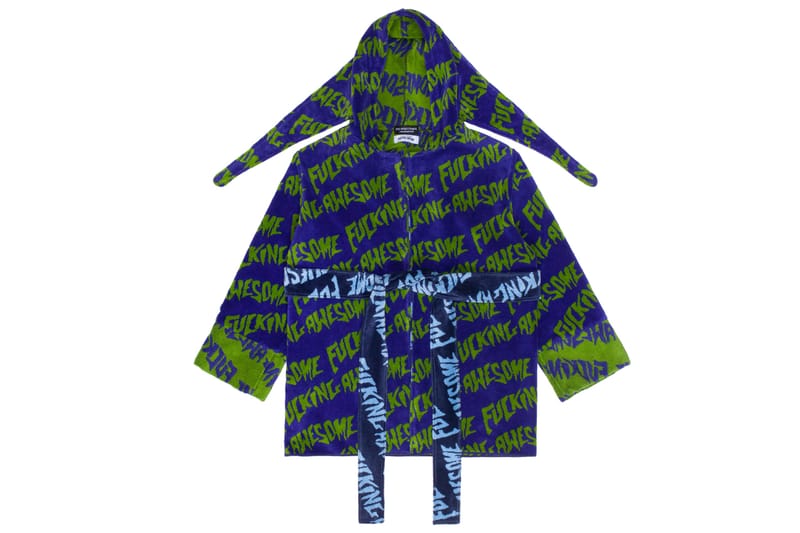 4 of 7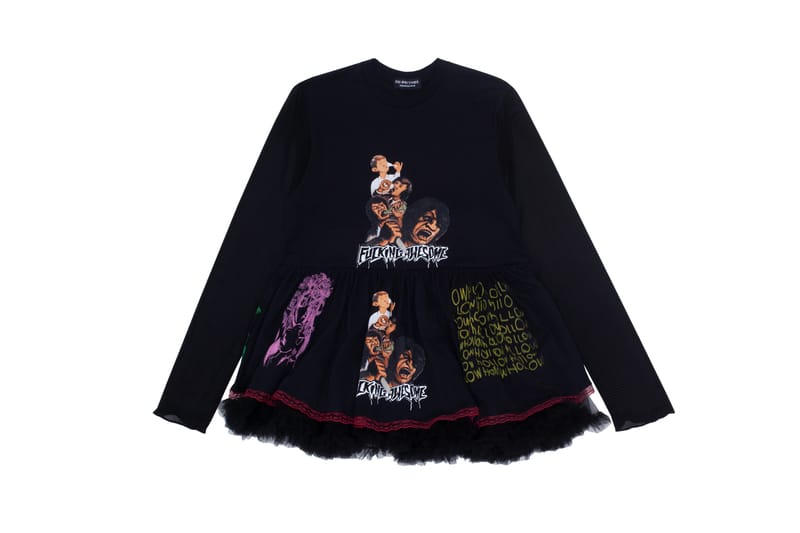 5 of 7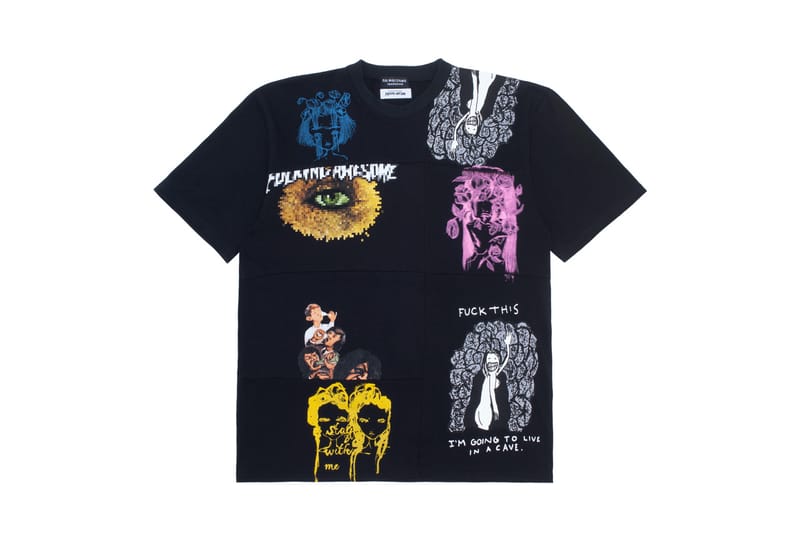 6 of 7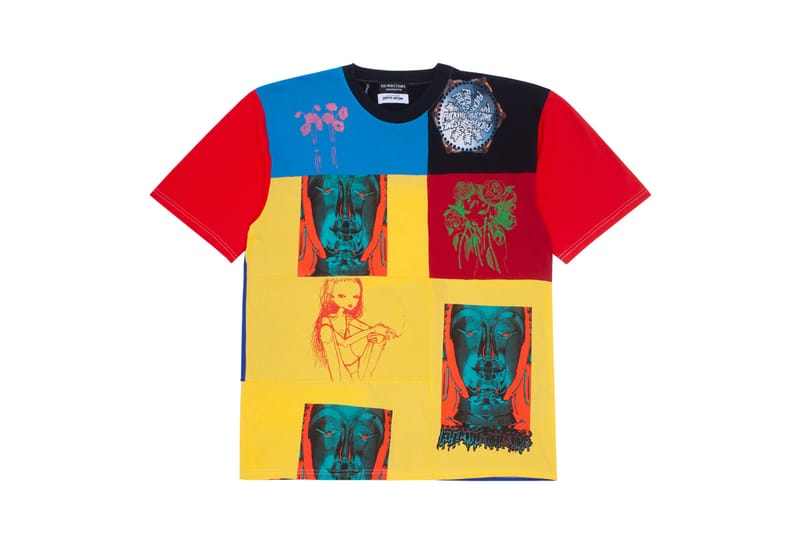 7 of 7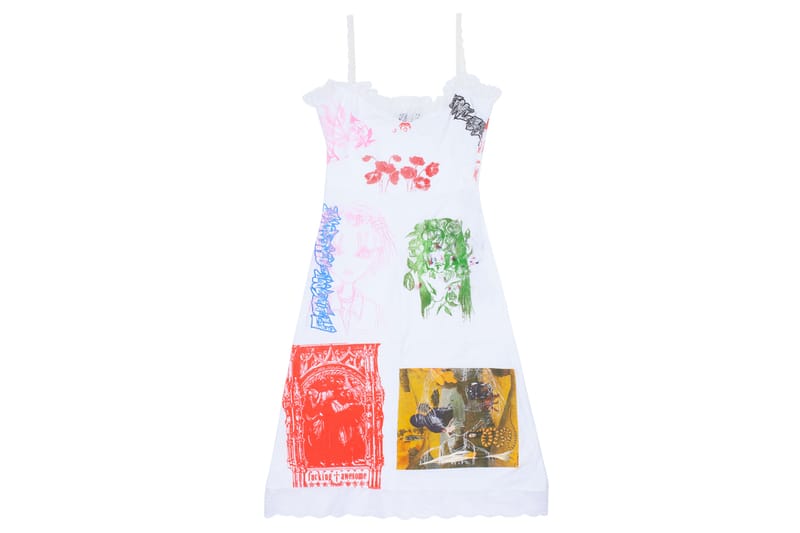 Made from repurposed Fucking Awesome! fabrics, Wakiyama designed eight apparel styles that offer wearable collage-inspired works. Featuring long and short-sleeve ballerina dresses, spliced robes and oversized hoodies with bunny ears, each apparel style reflects Wakiyama's own daily wardrobe. "I wear simple things on a day-to-day basis, but I also really love a good show piece from COMME des GARÇONS," explains Wakiyama, "at the same time, I'm in love with subcultures like punk, lolita, goth, emo."
Each of the MERMAIDHAIR pieces still resemble the comfortable, oversized skatewear from Fucking Awesome!, but a closer look reveals layers of illustrations and adornments. Wakiyama's signature otherworldly characters have also been transformed into MERMAIDHAIR plushes that will be available for purchase at the pop-up. "Her name is EEVEE, she's an alien-human hybrid being. I thinks she doesn't know if she's from the now or the future or the past," says Wakiyama.
While MERMAIDHAIR was originally debuted at ComplexCon, it's become a new way for Wakiyama to collaborate in her mediums with her friends. From brands like FA! and MadeMe providing fabrics to selecting Sandy Kim to shoot the campaign imagery, MERMAIDHAIR offers unique creations made with an intimate touch.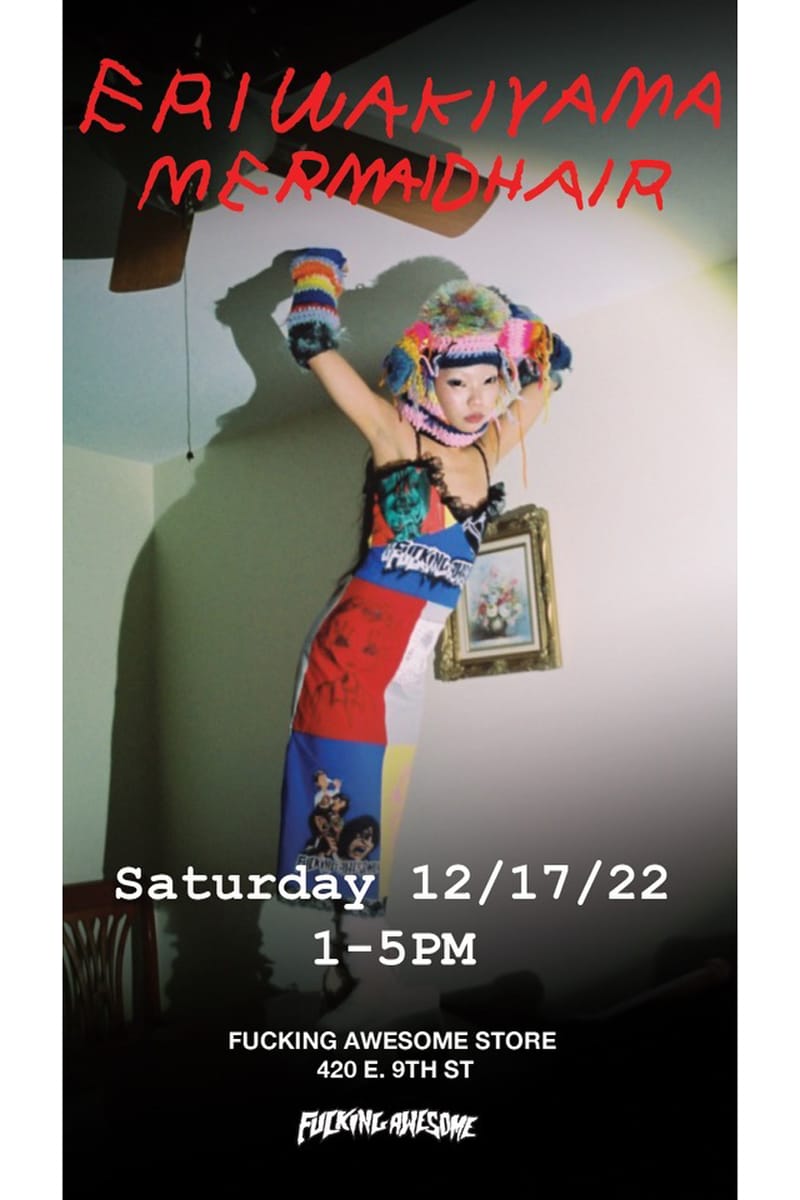 The MERMAIDHAIR x Fucking Awesome! Pop-Up will take place at 420 E. 9th Street in New York City and will be open on December 17 from 1PM to 5PM ET. The collaborative cut-and-sew apparel will be available for purchase alongside prints from MERMAIDHAIR and Sandy Kim and MERMAIDHAIR plushes during the New York pop-up, and will be available in-store in Los Angeles.
Source: Read Full Article